This post was created in partnership with Stitch Fix. I will always share with you my honest thoughts and experiences. Clicking on links in this post and/or purchasing items through them may provide me with a small commission. This is part of what keeps Dressed for Time going. Thanks for support brands that support this blog! 😀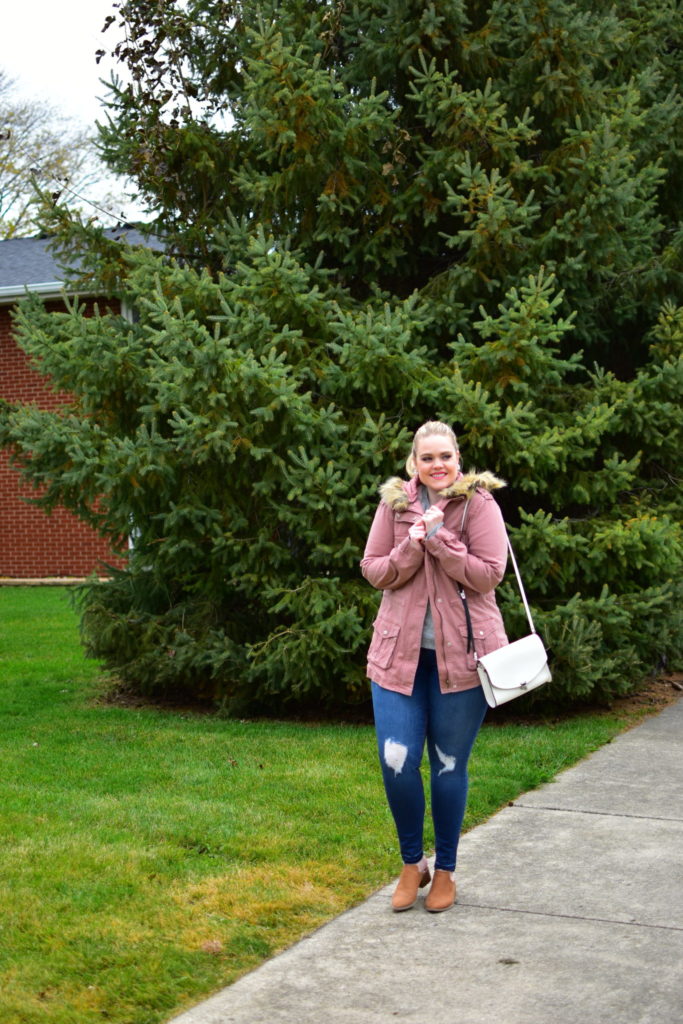 If you've been reading my blog for any length of time, you'll know that my relationship with Stitch Fix is nothing new.. (check out some of my past fixes here, here, here, here, here, here, here, to name a few!) This month marked my 34th fix! I truly enjoy the opportunity to try out new brands, exclusive styles, and that it feels like Christmas every time I get home and find my fix waiting for me. This time, I was a bit of a ding-dong and spaced on providing some feedback for what I was looking for.. It worked out in my favor though, because my stylist knows my tastes pretty well by now, and can almost predict some of the pieces that were lacking in my wardrobe. Fall in Chicago is pretty much the same as winter in Southern California, so I knew I needed to update some key pieces for the transition. Read on to see how I'm finding fall favorites with Stitch Fix and how to get your very best fix!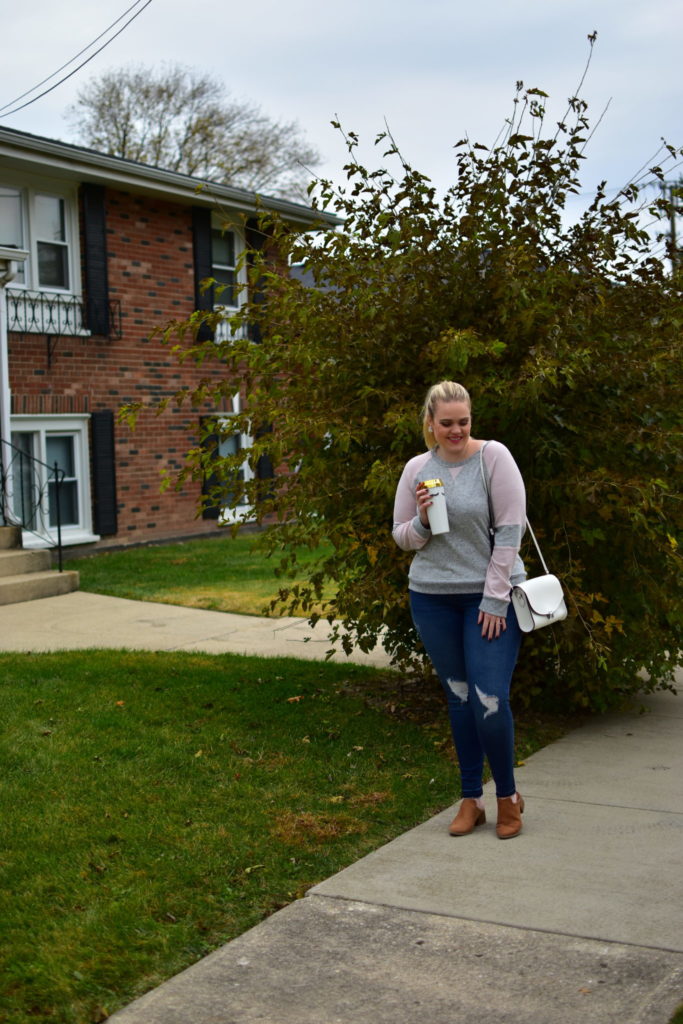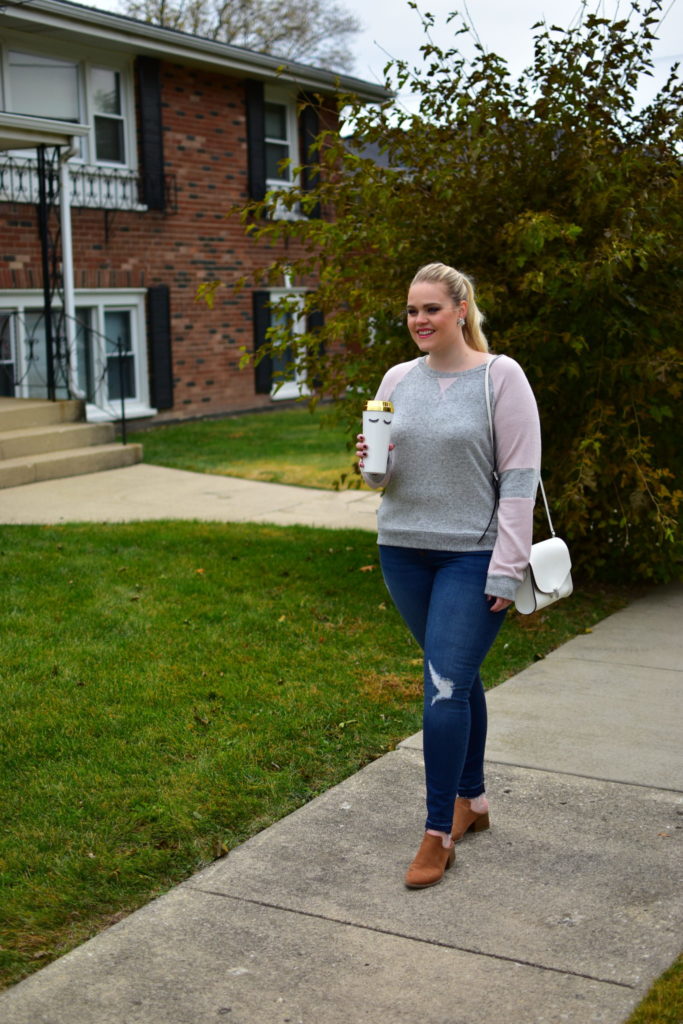 Sweater & jeans c/o Stitch Fix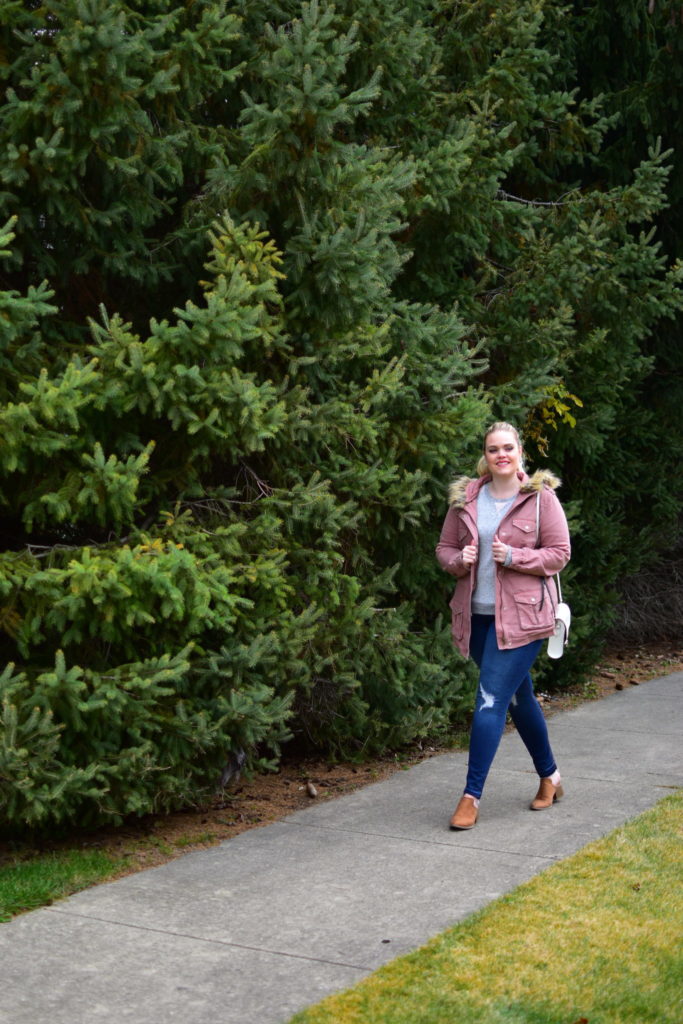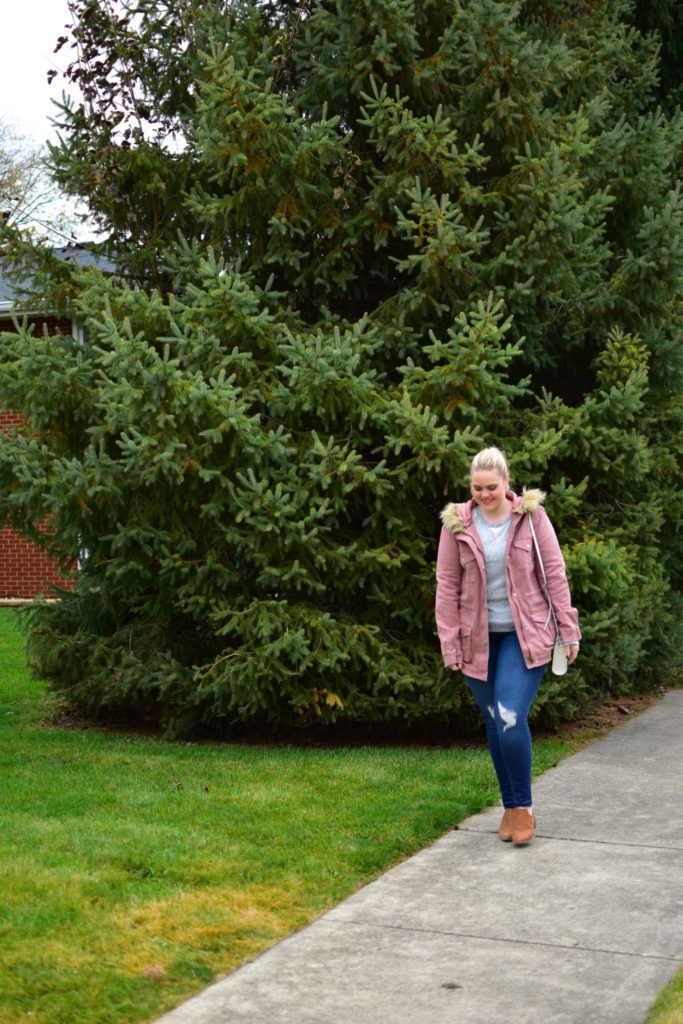 Jacket, sweater, jeans c/o Stitch Fix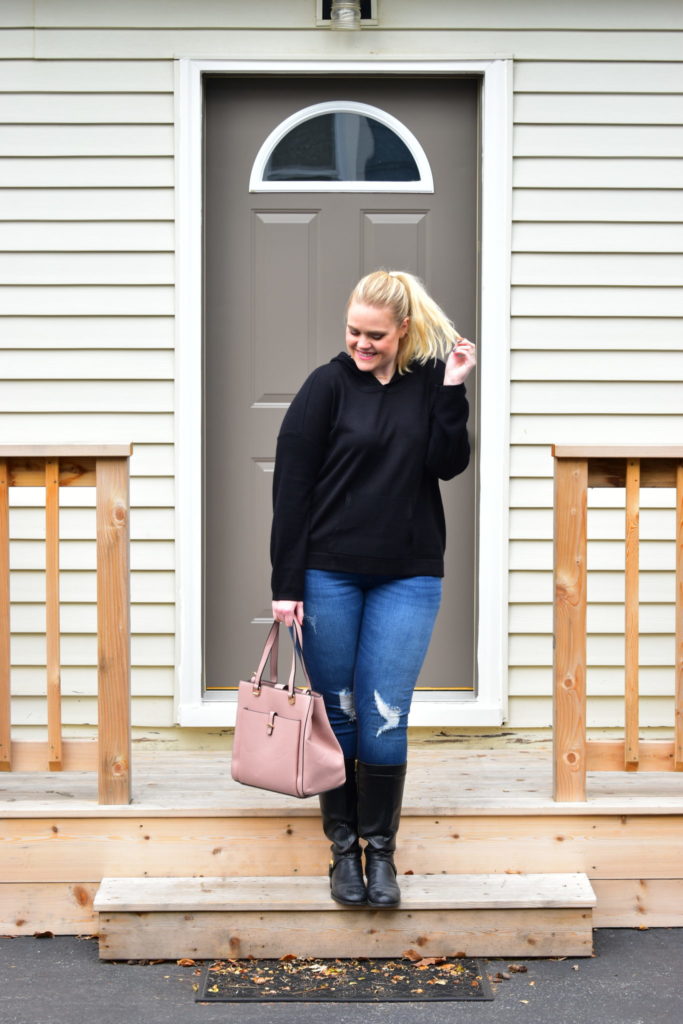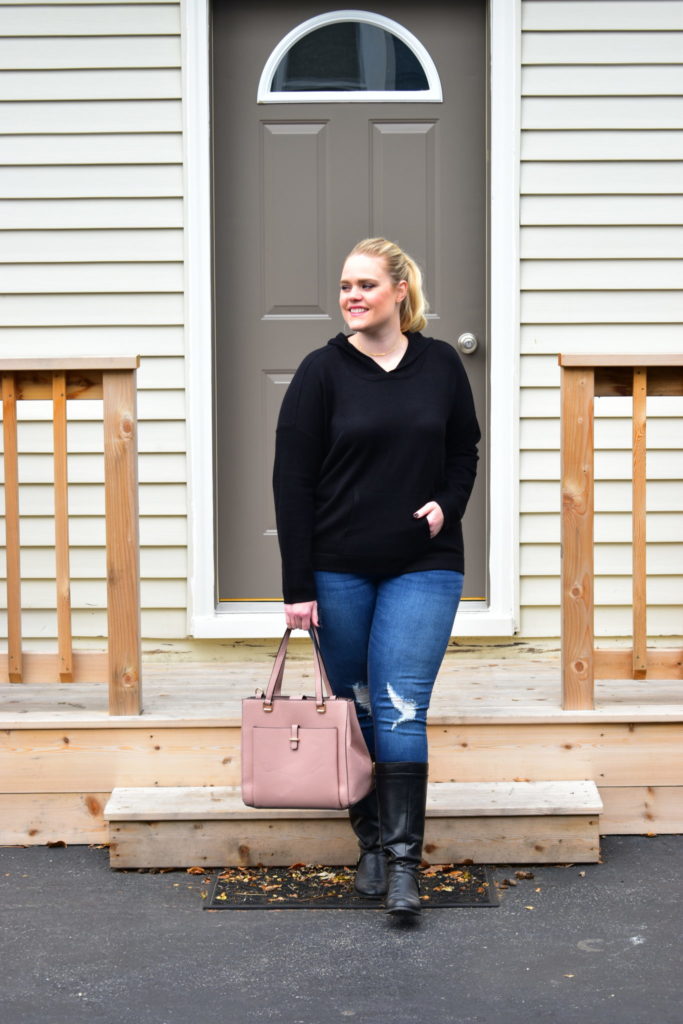 Hooded sweater, jeans and bag c/o Stitch Fix
When I first opened up this fix, I was a little taken aback at first by how much pink there was! Not a typical color for fall, but I'm actually really liking the blush tones. They're unexpected, and less overtly pink than bubblegum or hot/neon shades. The fur-trimmed jacket I've fallen in love with! I'm slightly shy to admit that after not having much of an opportunity to work out over the past couple months, I've put on a few pounds and not all of my coats that I brought with me still fit. This one does! I'd also wear it over t-shirts, and if I wanted to get really adventurous, some burgundy-hued denim.
My fave of the fix is definitely the grey sweater. It's the softest stretchy fabric, and feels just like a cloud. I'll be pairing it, and the black hoodie, with leggings or joggers for a more athleisure vibe. Perfect looks for running errands and meeting friends for casual coffee dates.
If you've read this far, and are thinking, "What the heck is Stitch Fix?" Let me break it down for you. Stitch Fix is a personalized styling service that sends you highly curated items to integrate with items you already have in your own closet. You fill out a detailed styling quiz, (be honest!), which includes what styles you know you like, and what you'd be interested in trying. I also like that you can share what you don't want any of. My no's include anything yellow, orange or wool (too itchy!). I also have enough shoes to fill a boat, so I've requested no footwear in my fixes.
One of the great things about the service, as I mentioned I forgot to do this round, is to leave a note for your stylist. Here you can request specific pieces you're looking for, like if you're attending a wedding or going on vacation soon. Also, if there is a trend you're wanting to try, like a jumpsuit or leopard jacket. They have pretty much everything you could ask for in their arsenal of styles. Especially when starting out before your stylist gets to know a little more about your body type, adventurousness with trends, and what pieces are missing in your closet, I highly recommend being detailed in this note.
Stitch Fix works with amazing top brands and is very size-inclusive, with selections ranging from 0-24W, and even has expanded into maternity and styles for men! Mark actually found one of his favorite button-downs through a fix. Another thing I can't stress enough is to be honest about your budget. The pieces range from $28-$298, and I usually state to go as cheap as possible. You do receive a 25% discount when you purchase all 5 pieces, which I've been known to do on a pretty frequent basis!
To learn more about Stitch Fix, or to sign up, you're welcome to use my sign-up link. There is a $20 styling fee that applies to your fix, but it's redeemable towards anything you purchase! I am always able to find at least one item that I fall in love with, so my credit doesn't go unused. You can cancel at any time, and receive boxes as frequently as every couple weeks, or just once a season.
I'd love to hear your thoughts, if you've used Stitch Fix before. If not, what should I request in my next fix?