This post contains affiliate links and was created in partnership with Essex LA, Pucker & DreamDry, and Mamo restaurant.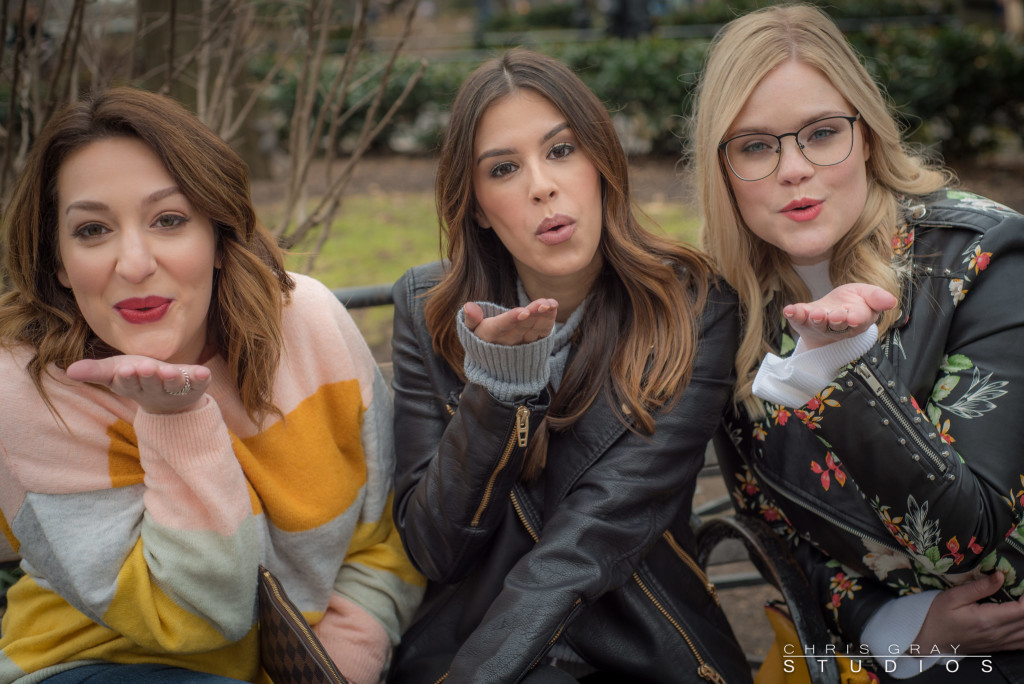 Kisses from New York!
Welcome to my NYFW Day 2 recap, where I'm sharing all of the places we went, things we did, and tasty food we ate.
Our first stop, after Jamba Juice, of course, was to Pucker Makeup inside DreamDry in the Flatiron district. I wish I had more shots of the inside of the salon, because it is jaw-droppingly gorgeous, with luxe touches and glam finishes everywhere. Our dear friend Sydney, Danielle's personal photographer, was able to grab a couple of shots of us, mid-makeup application, and right after before we left for our formal shoot.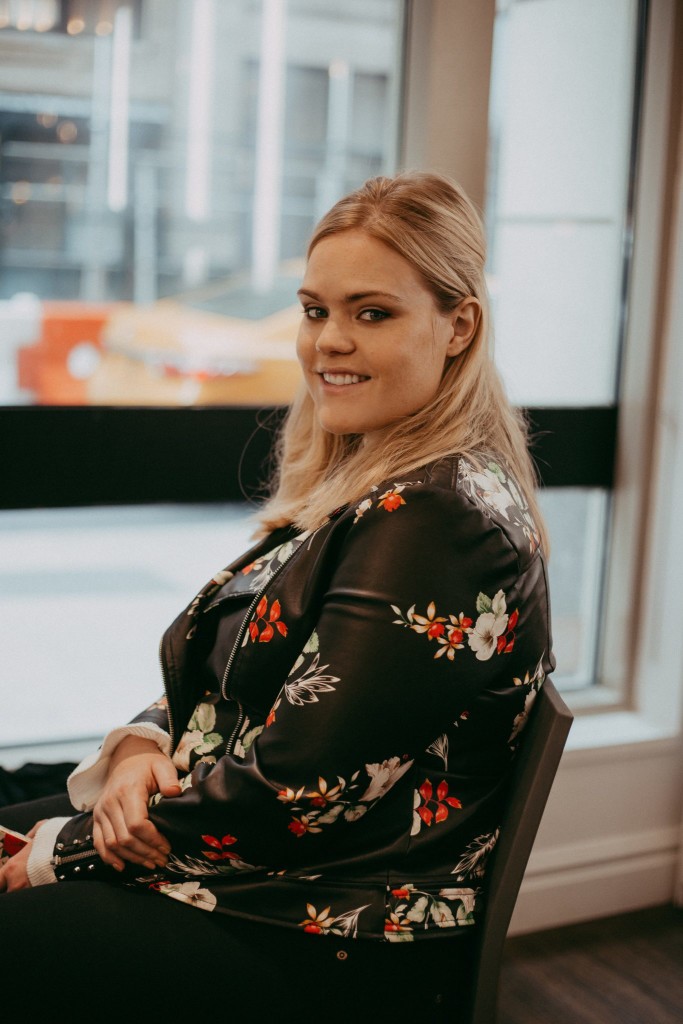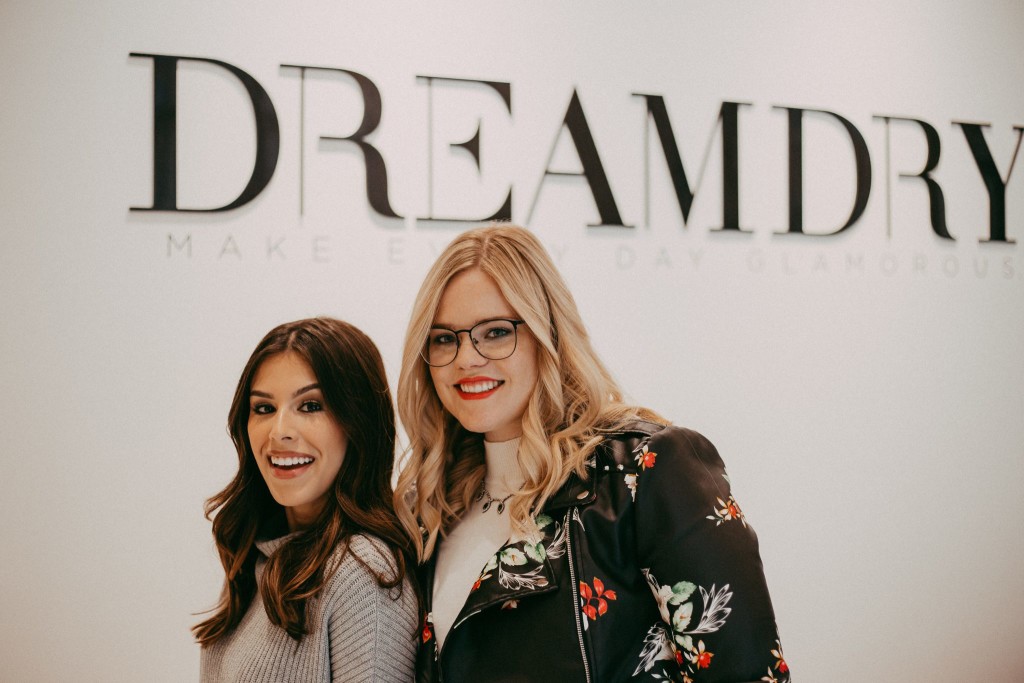 Seriously, what a transformation! My makeup artist, Daisy (find her at @the_daisy_love), was the sweetest, and gave me a subtly smokey bronze eye, flawless skin, and a bright lip to match my booties, which she created on the spot! She even gave me a little sample of it to take with me for touch-ups. I realized that my hair was looking a little flat due to the dismal weather outside, and one of their hairstylists was able to touch up my curls in the less than 10 minutes I had before running off to our shoot. If you're in the area, be sure to use code "SOCAL10" when booking to take $10 off your first makeup application.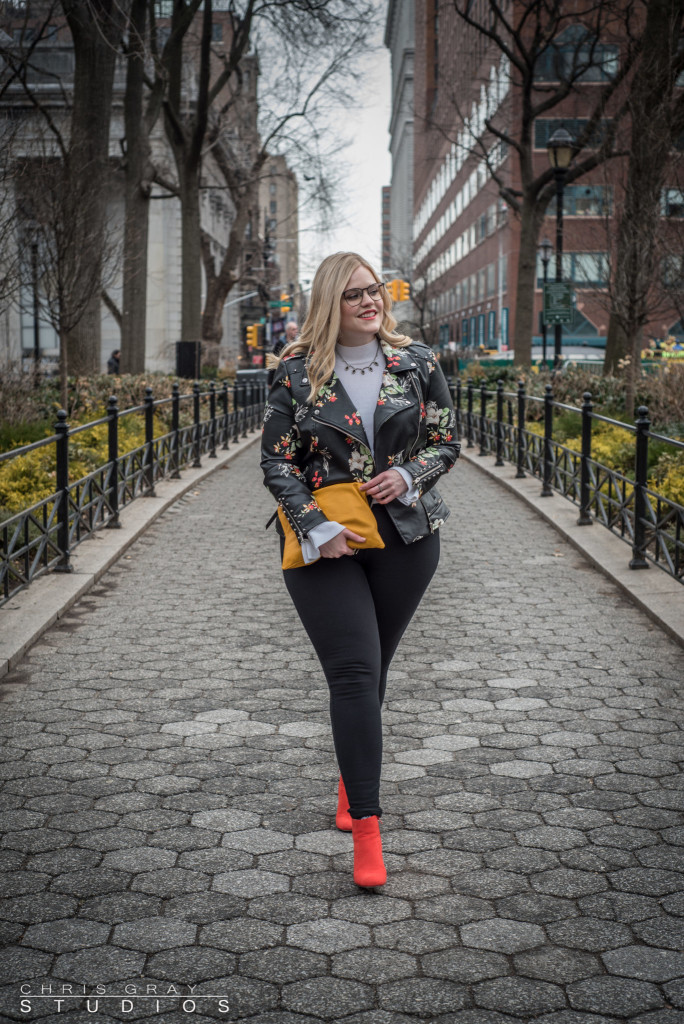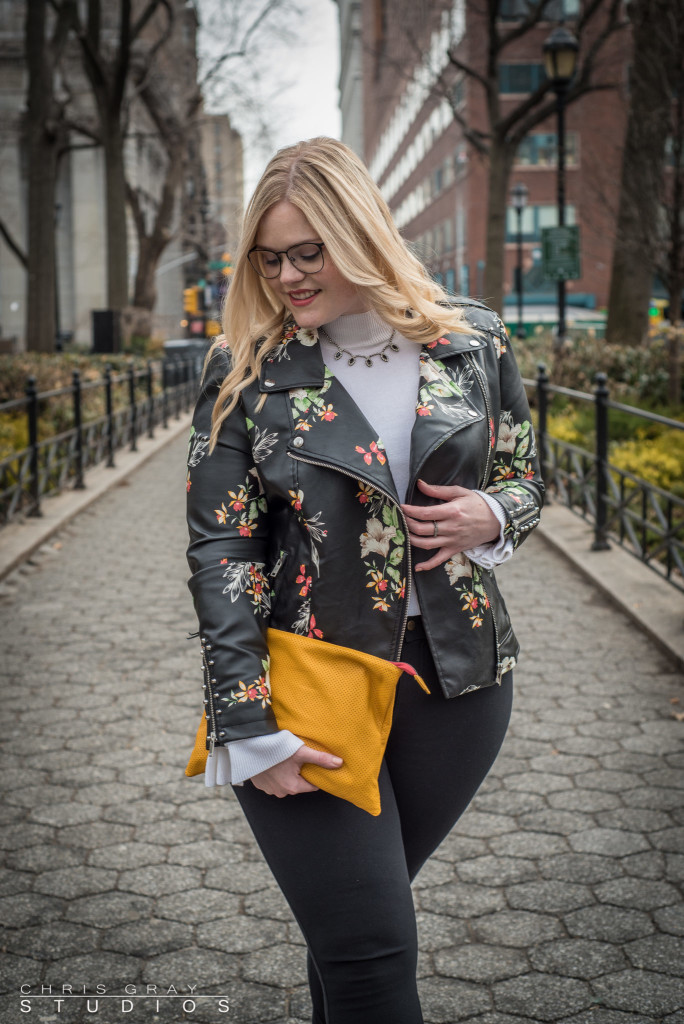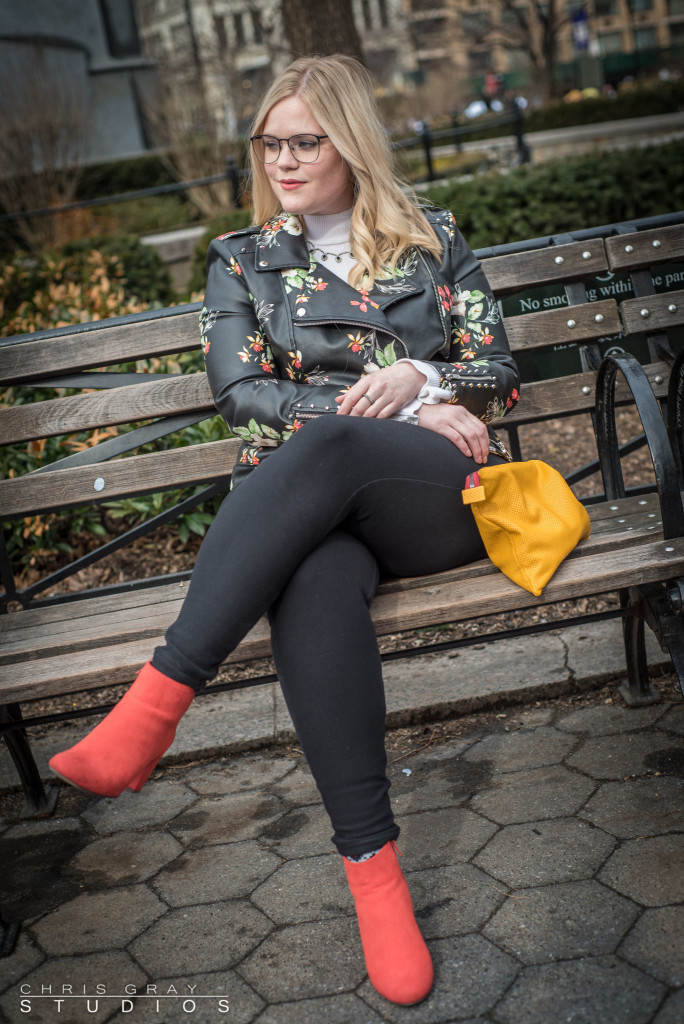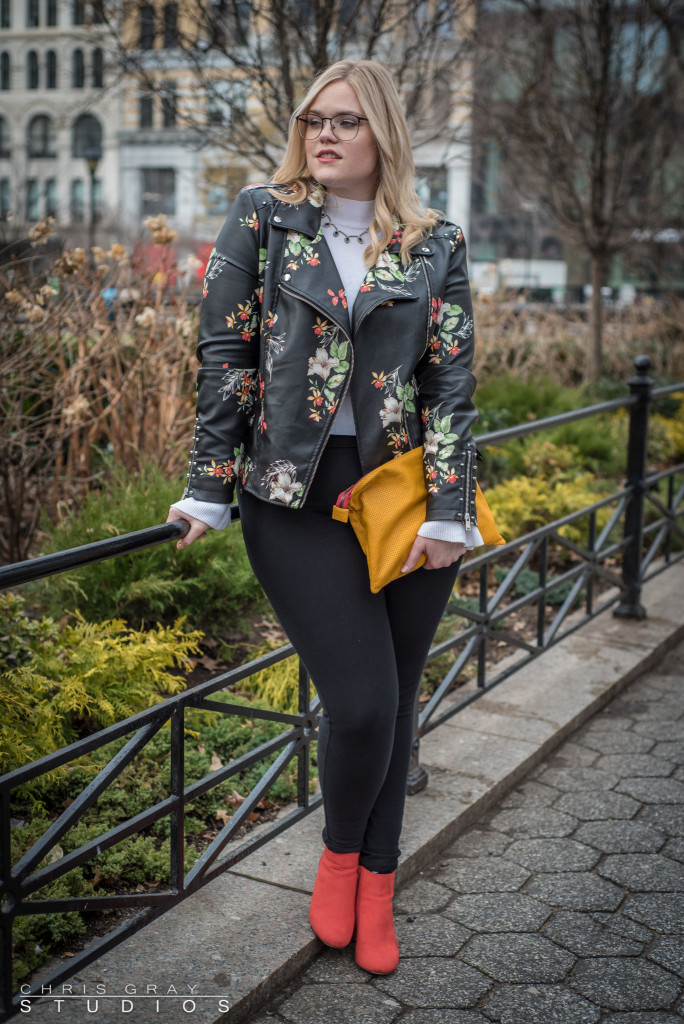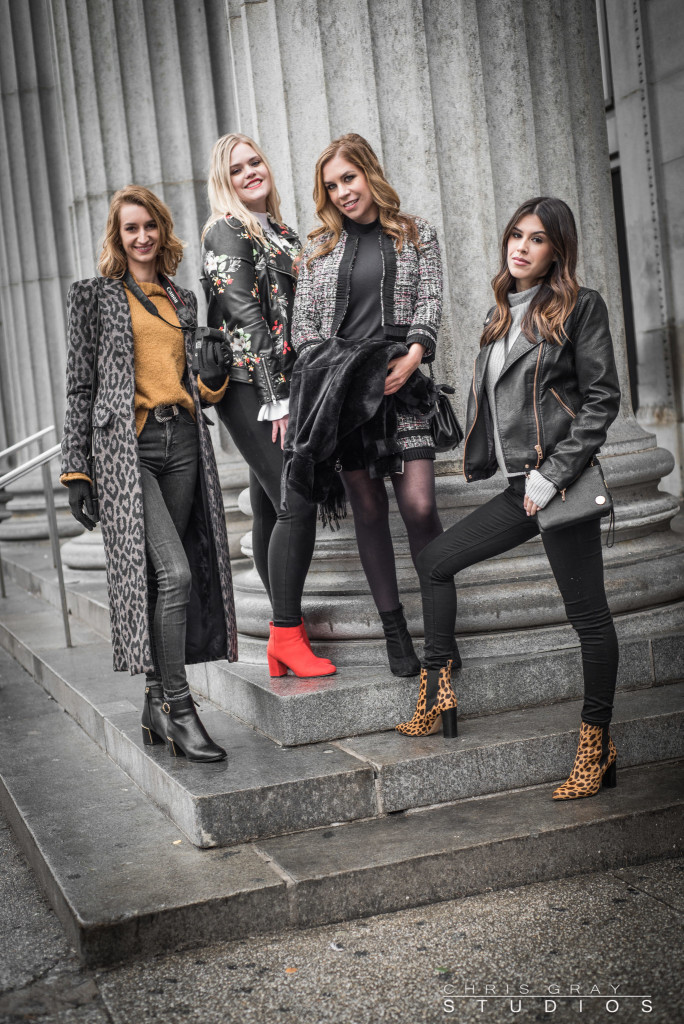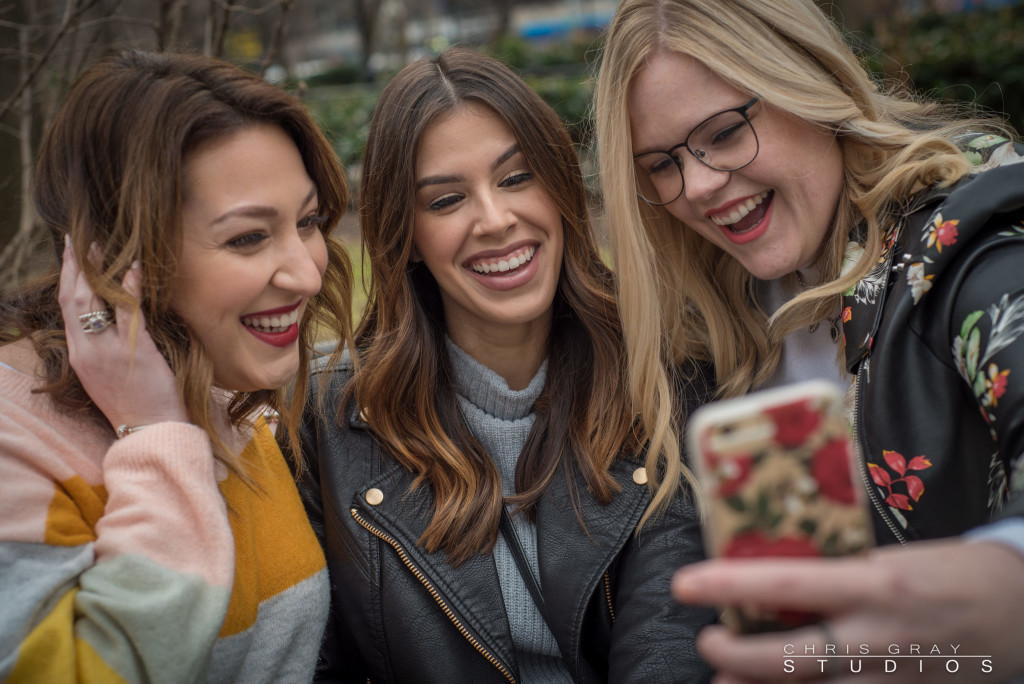 We shot with Chris Gray Studios at Union Square Park (after a 6 block jog) and the weather was only moderately on our side. It started to sprinkle during the first 20 minutes, and was actually pouring when we were wrapping up. We made it work though, which I'm so happy about because we got some great shots. We had a little downtime before our next location, so Sydney offered to take some shots of us acting like real New Yorkers, to hysterical effect.
Jacket / Leggings / Clutch / Sweater $23!!! / Boots / Necklace (vintage) / Glasses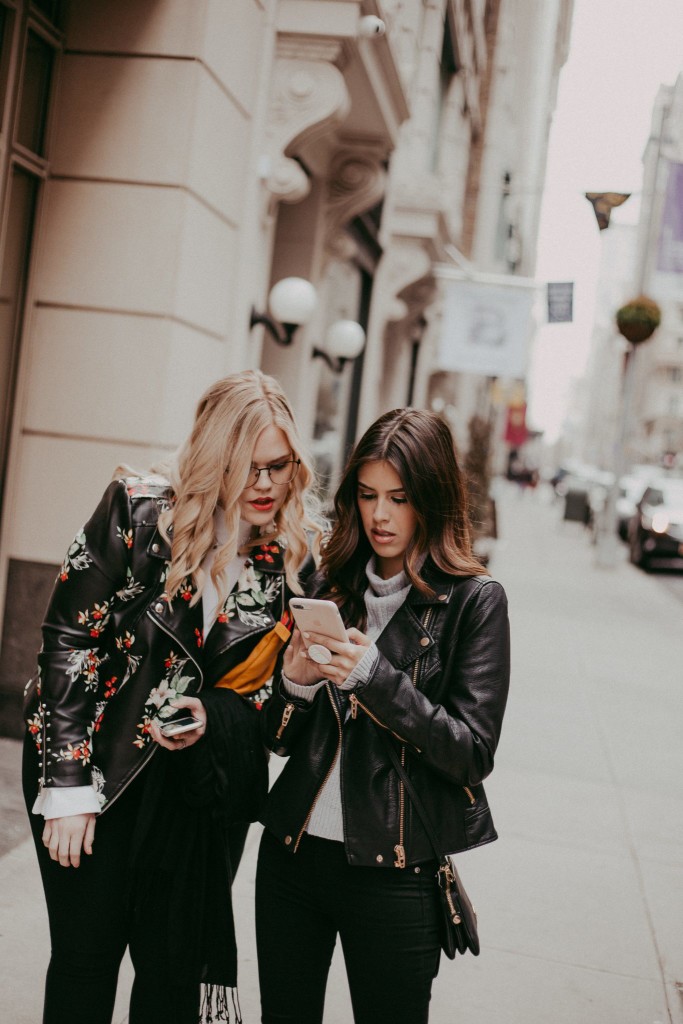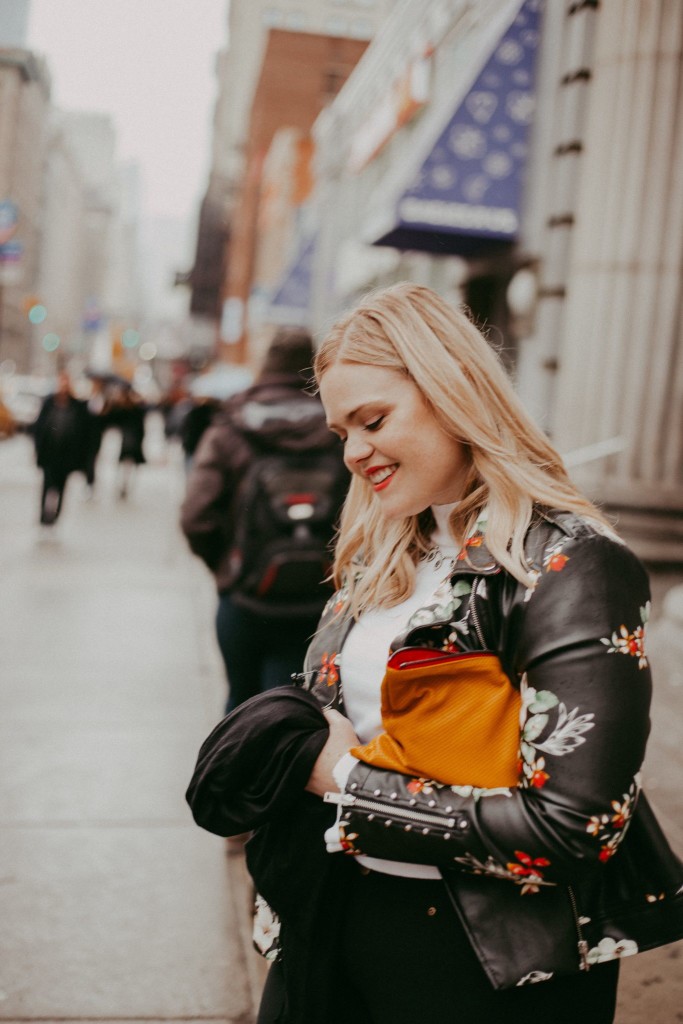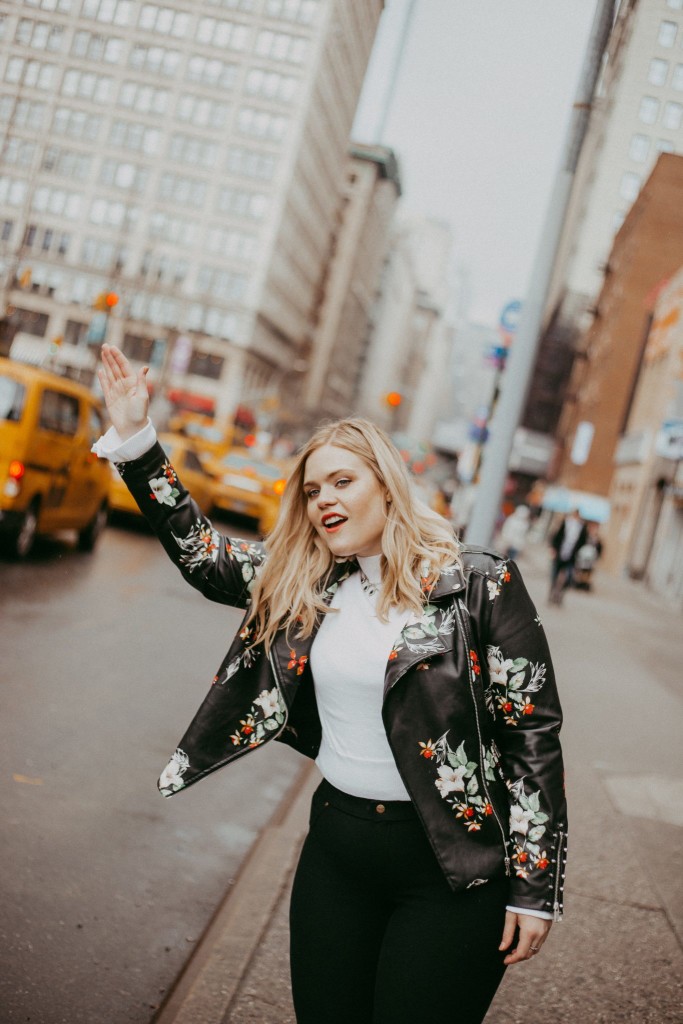 Ok, so in the first shot, we were not acting and were legitimately confused as to how to get to where we were going next. This was one of about 37 times when this happened. Navigation in New York succckkked and it seemed like no matter how fast-paced the city was, the GPS was never able to catch up to where we currently were, and directions like 41st St. between 9th and 10th Ave didn't mean shit when you didn't know which way 10th was.
The last shot was probably one of my faves from our trip, and caused multiple cabs to pull over in earnest, and I felt a little guilty then waving them off.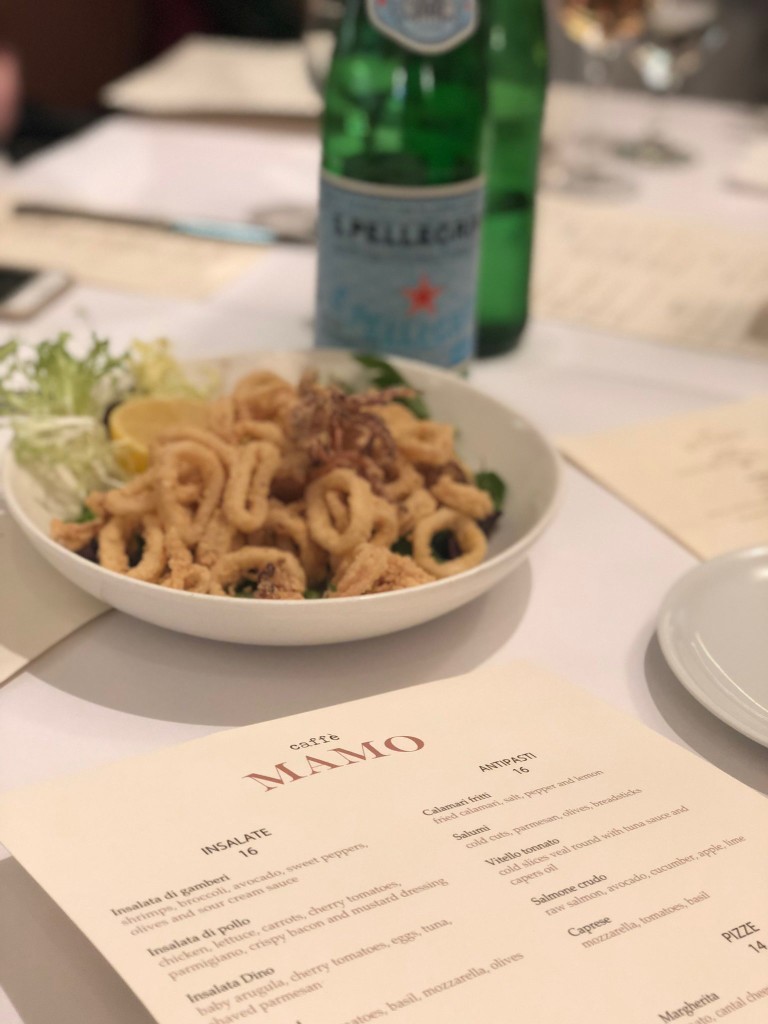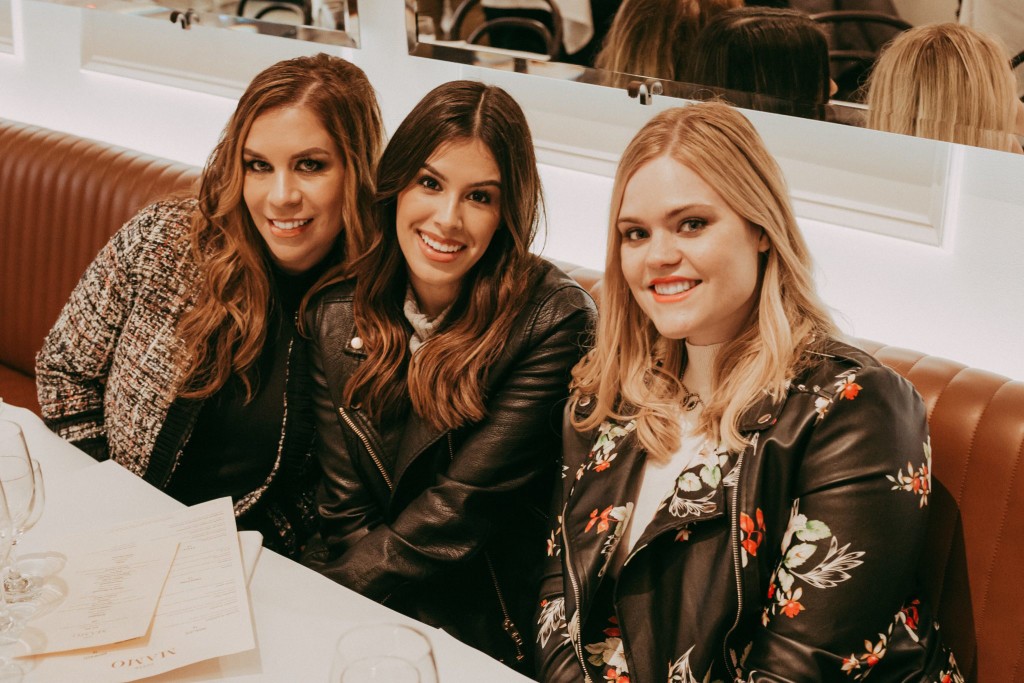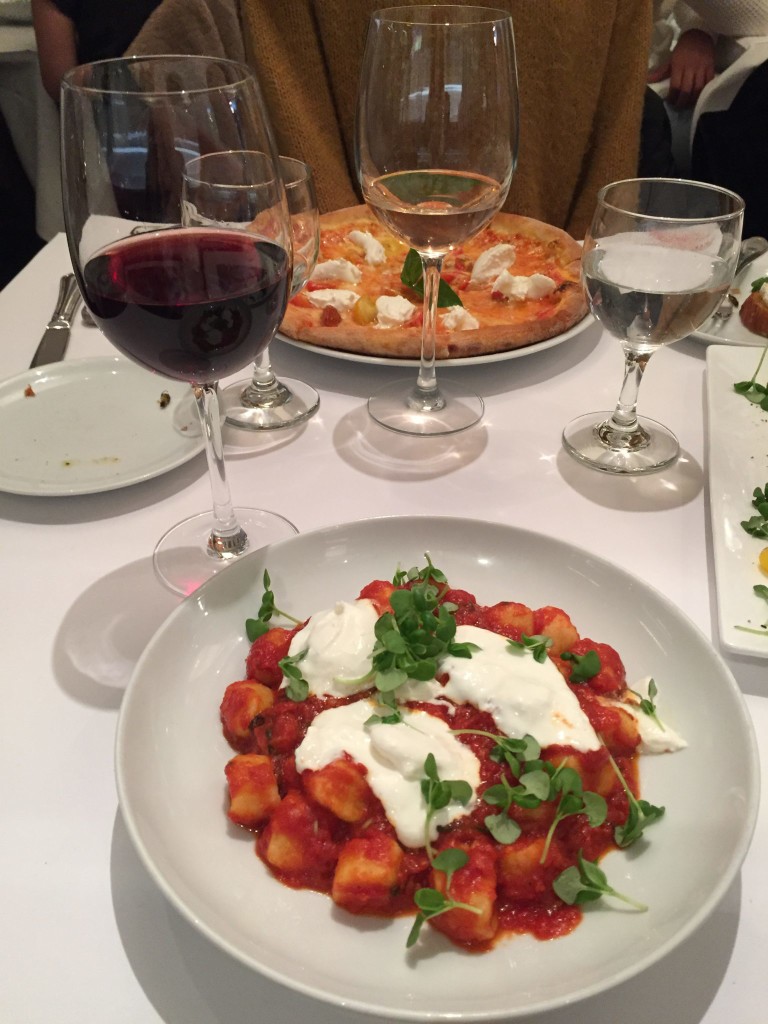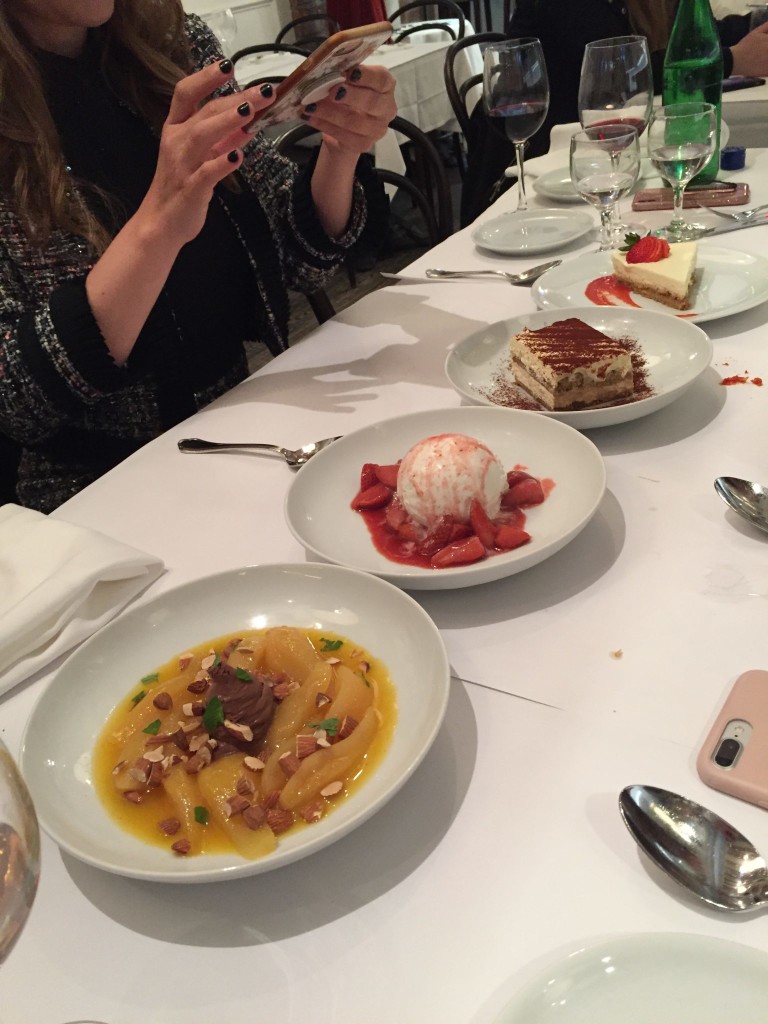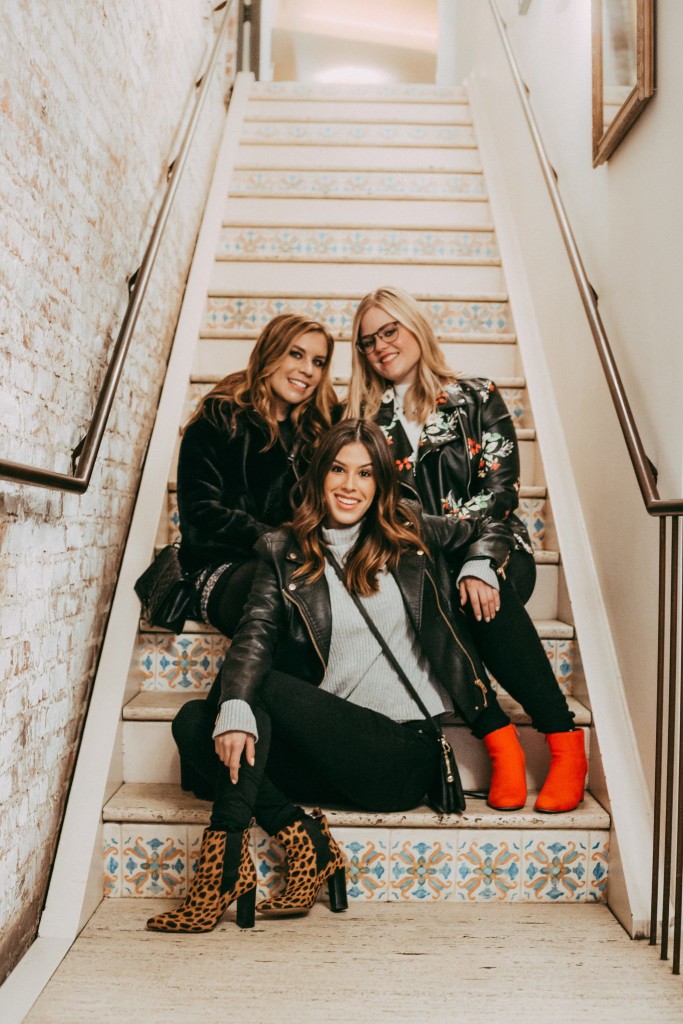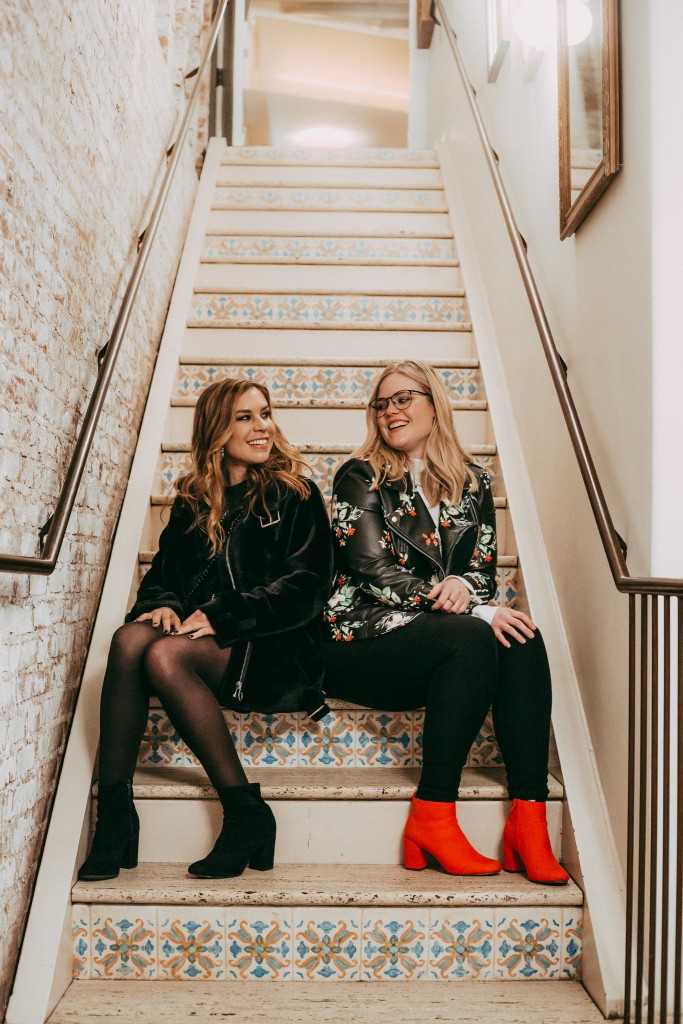 We made it to Mamo a few minutes early in the POURING rain, and they were happy to accommodate us. I loved how attentive and knowledgeable our server was, without being overbearing. We ordered the calamari and veggie stack to start, and let me say that the calamari was some of the best that I'd ever had. At first, I was thinking, "where is the sauce?," but then I realized that it didn't even need it. For my entree, I went with the gnocchi, also delicious, and I loved that I could actually tell the difference in the tomatoes being ripe. I was considering dessert when Alison asked for us to try all 4 of the options, which I was happy to oblige in tasting each and every one of them, with the strawberry affogato being the winner in my book. I will definitely be back to visit next time I'm in the city!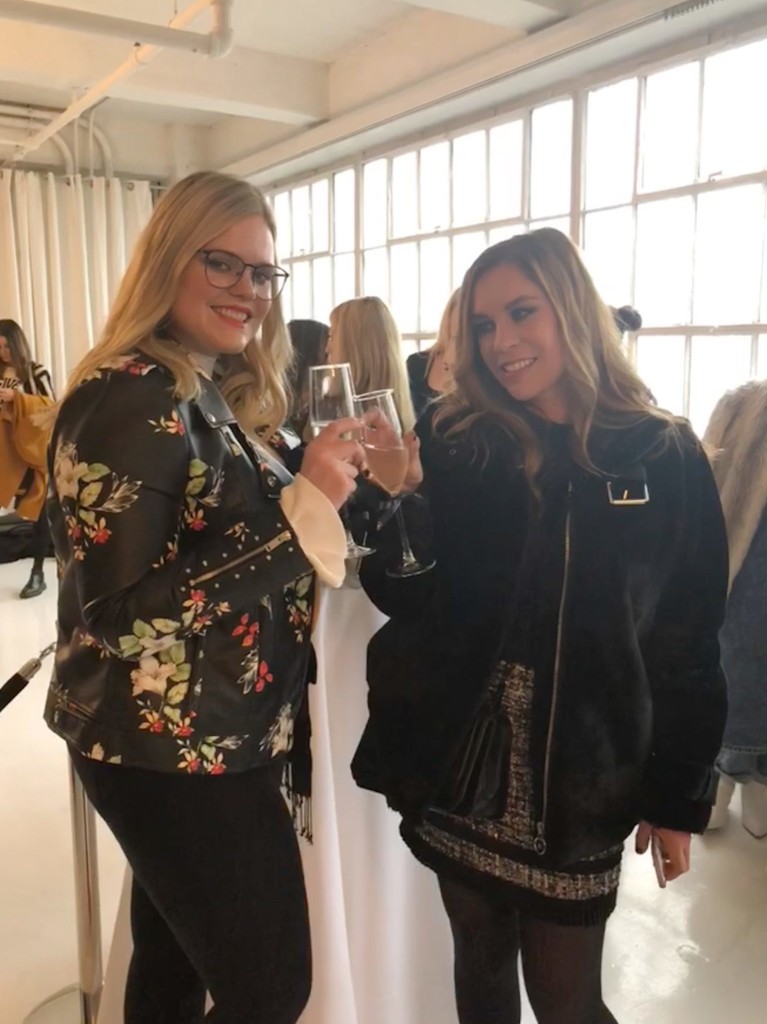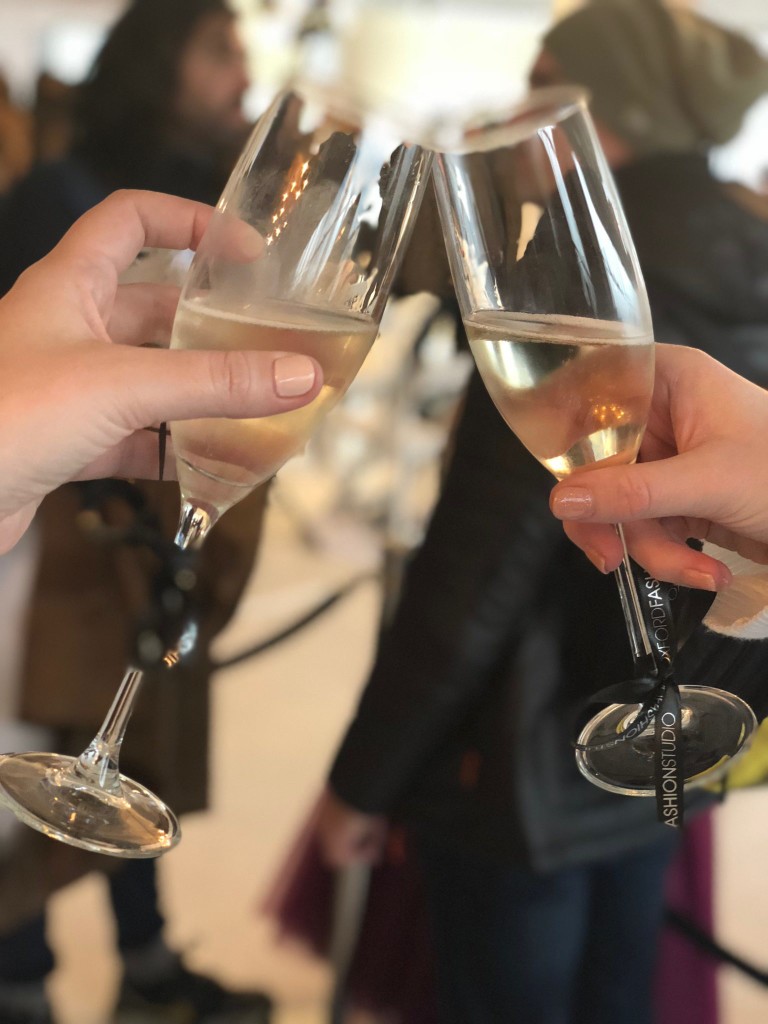 Alison, Alyssa, and I Ubered over to our first show of the day, Colour by Nandi Madida. To be completely honest, we only caught the last 3 or 4 minutes of the show, due to having some issues at check-in, which would find to be a common occurrence at shows, so I don't have pics to share. We wear able to watch the last look and the finale come down the runway, which you can catch on my NYFW highlights on Insta. From what I saw from the recaps, the line looked exquisitely tailored, with flattering cuts, and neutrals as well as bold looks.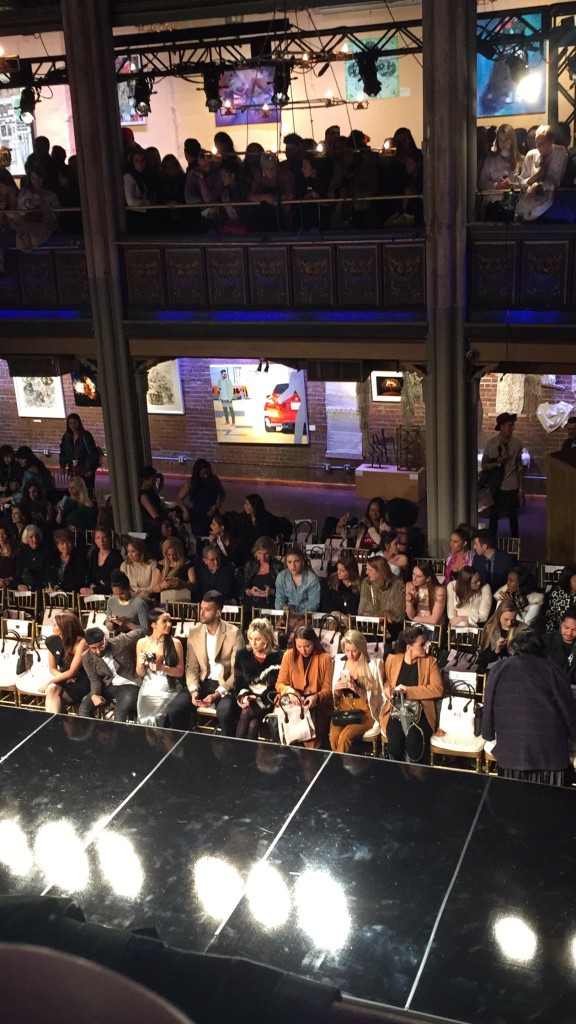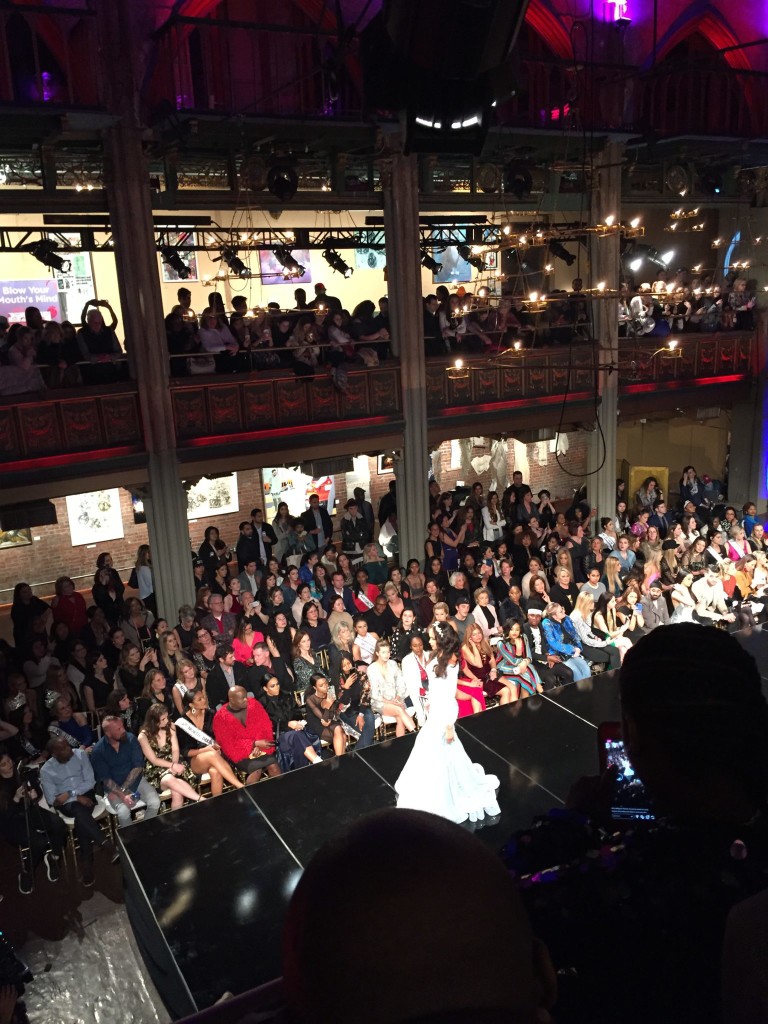 Off to our next show, MacDuggal, which, again, we had issues at the door. I showed my confirmation email to different people and they still said I, nor the girls, were on their list. They finally let us up, 20 minutes before showtime, to stand in a crowded, cramped, overheated balcony area, where I literally got shoved out of my spot by a couple of former beauty queens wearing tiaras, not even kidding. I was able to get one shot before the show started, and one as I was leaving from a different angle, because I just couldn't take the heat, or bitchiness, any longer.
We were just spent after this show, so we decided to skip out on the art show we had planned, and went back to the hotel to nap before dinner.
After a nice little siesta, we all (minus Alyssa, who was attending a friend's 30th bday in the city), headed to The Liberty NYC, a lively happy hour spot, for dinner and to meet up with some fellow Style Collective and RewardStyle members. I was more than a little disappointed when only 3 out of the 11 additional guests showed up. I've learned that unless money is involved, people will flake for events like this. Next time, I'm requiring a deposit haha! I did have the chance to catch up with a couple of girls from across the US, so that was lovely, as was the Liberty's spinach artichoke dip!
I hope you enjoyed my NYFW Day 2 recap… Day 3/4 is coming soon!