This post contains affiliate links. Clicking on these links or buying items through them may provide me with a small commission.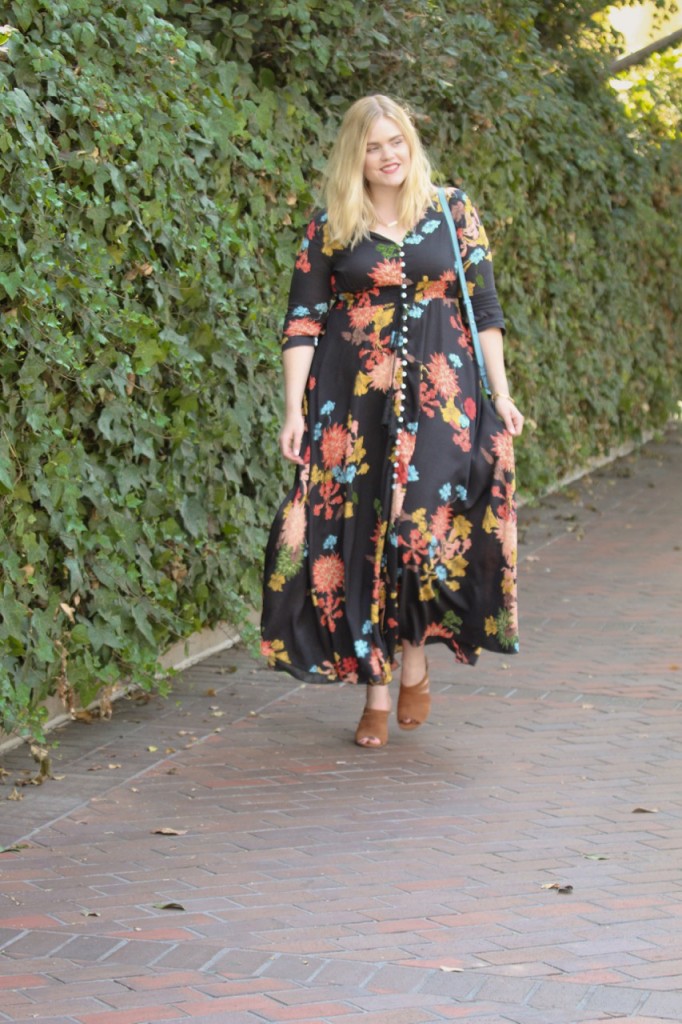 Hello, beauties!
I know you may be thinking, "Hey, does that dress look familiar?" Well, you'd be right, because this is a very similar style to a dress that I wore recently, just in a slightly different and more fall-tastic color palette. I was so in love with the first style I bought, I wanted to see what other patterns it came in.. Turns out, the answer is – a lot! Just about 35 variations on the same dress, and I've got my eye on at least 2 others for fall. The length is perfect on me, (I'm 5'7″), the material is slightly stretchy and lightweight without being transparent, and the button-details, although a pain in the ass the first time you close them all up, look so pretty spanning the front of the dress.
I can say that without a doubt that my mentality of "If you find something you like, buy it in multiple colors" came from my mom. As a young teenager, it was pretty difficult to find clothing in my size that was actually cute, so when my mom took me shopping and I found something that fit, she would encourage me to find every variation they offered! So sometimes, I would come home with 3 butterfly-print maxi skirts with different colored backgrounds. It's been a little difficult to break that mentality EVERY time I go shopping haha, but a girl has to set a budget eventually!
What's something you've purchased multiples of? I'd love to hear what was good enough to go back for seconds, or thirds!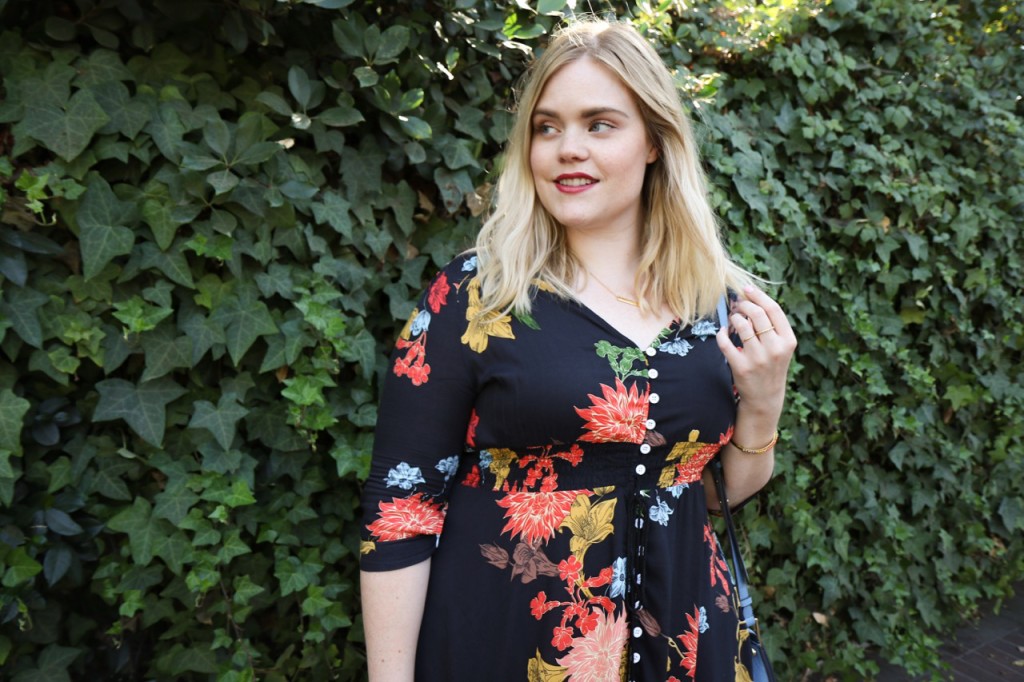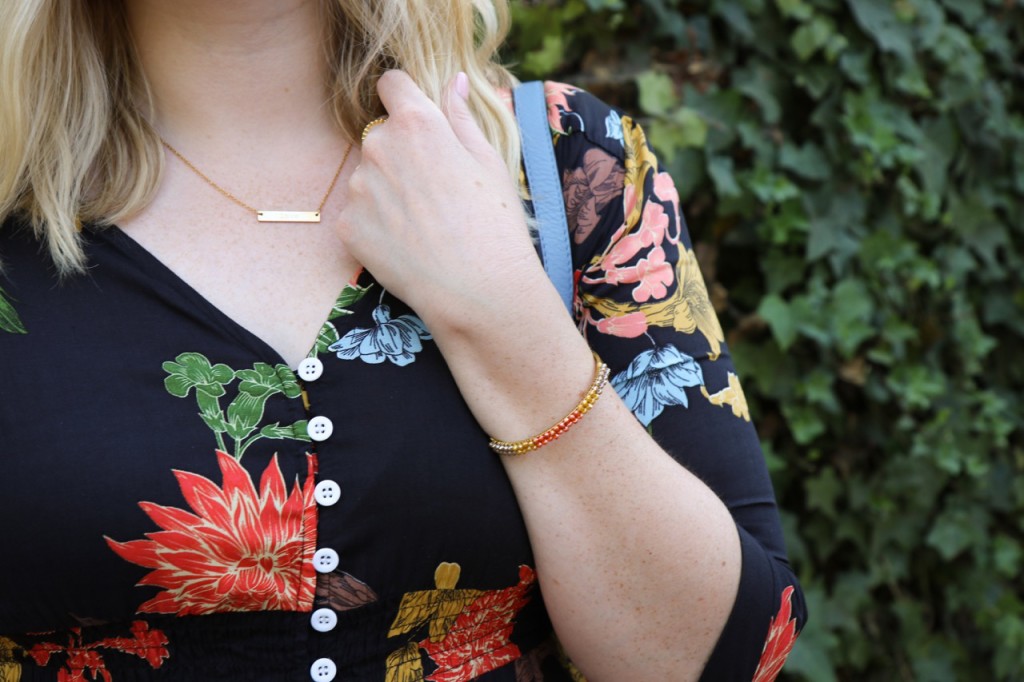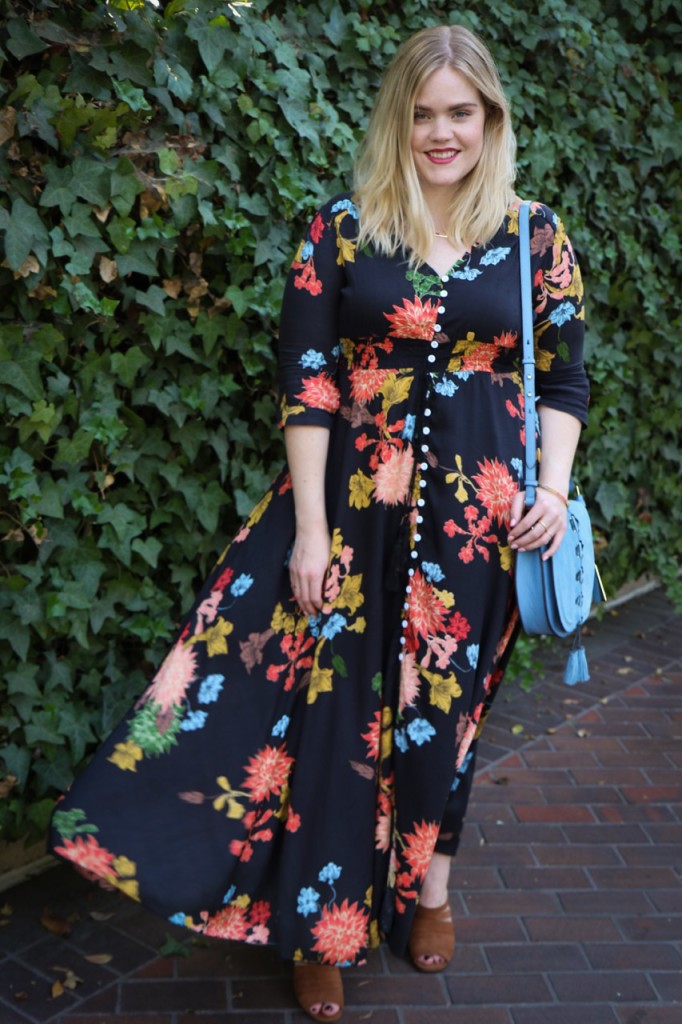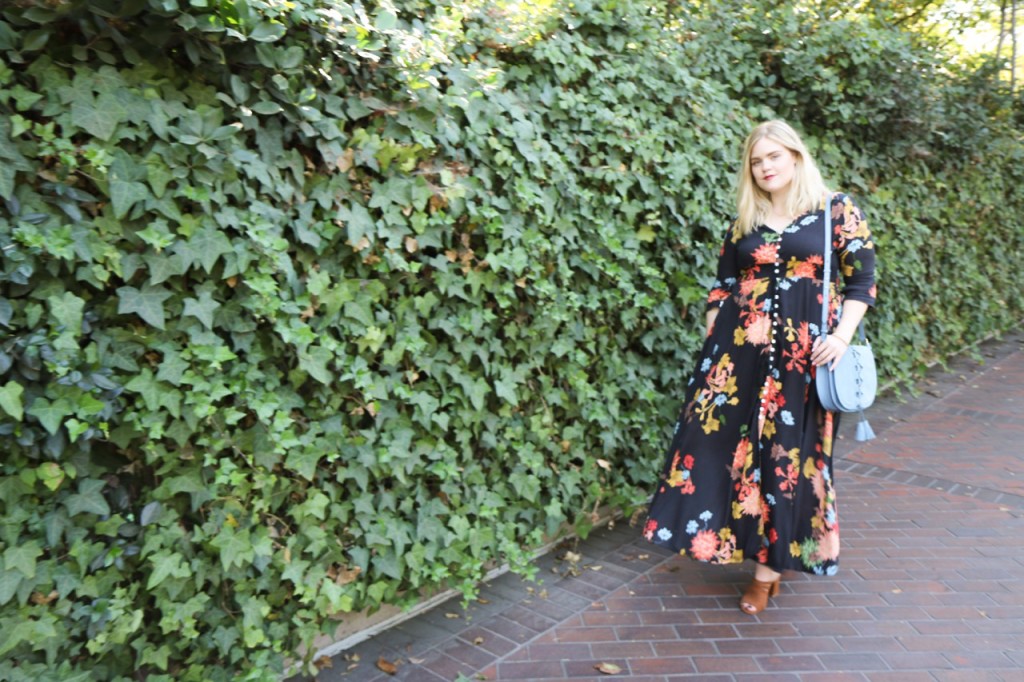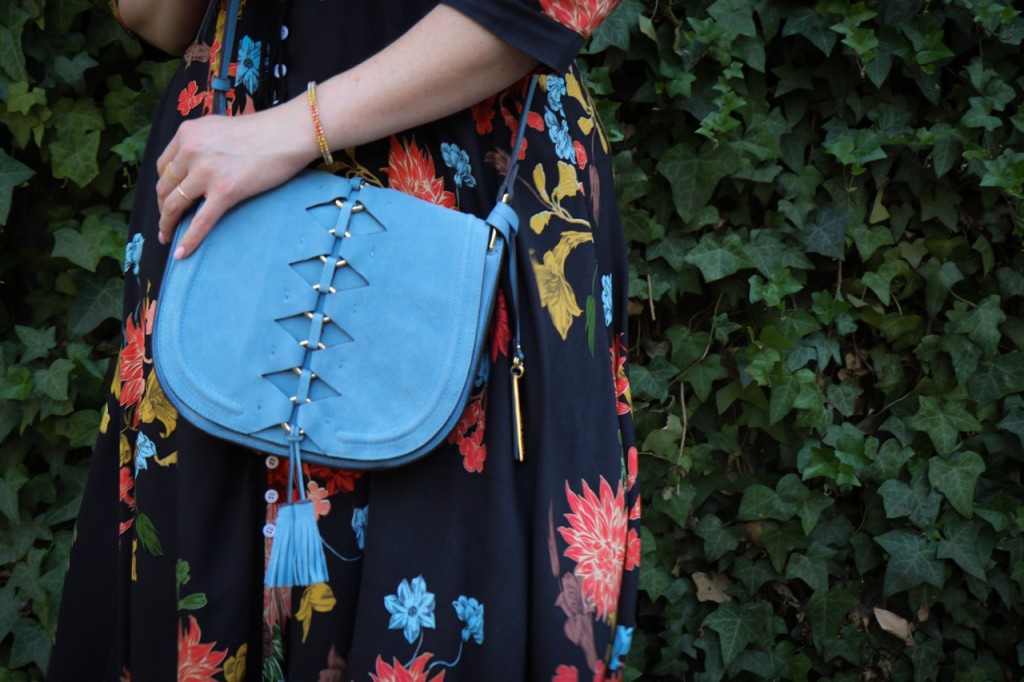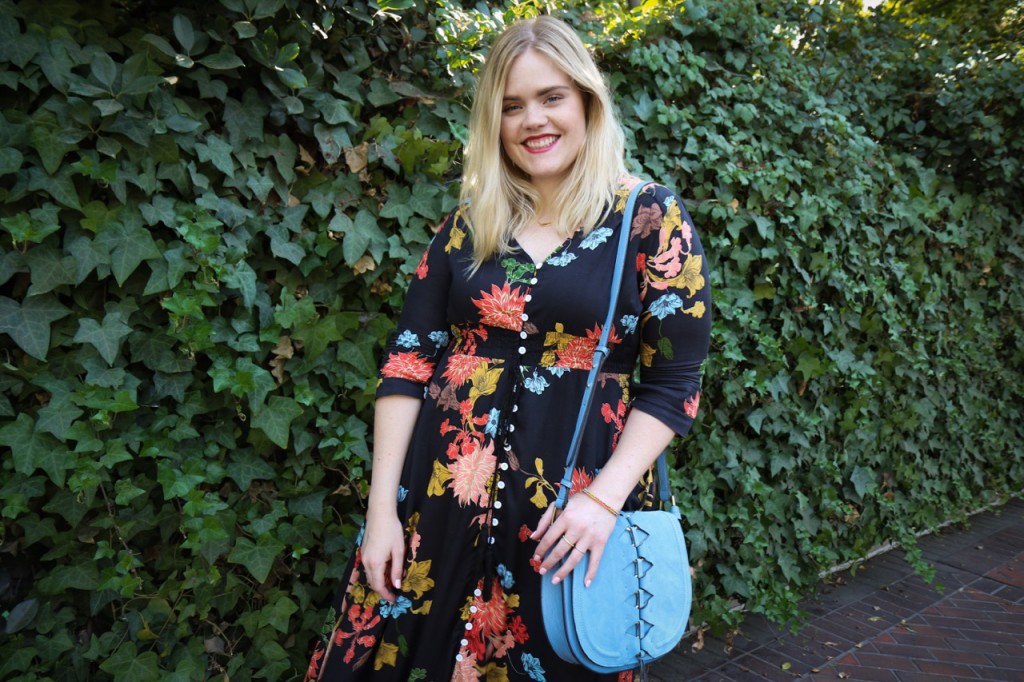 Dress / Amazon // Bag / Vince Camuto // Mules / Abound at Nordstrom Rack (linking similar) // Bracelet / Sweet Lola // Necklace / FabFitFun
Shot by Holli Z Photography.