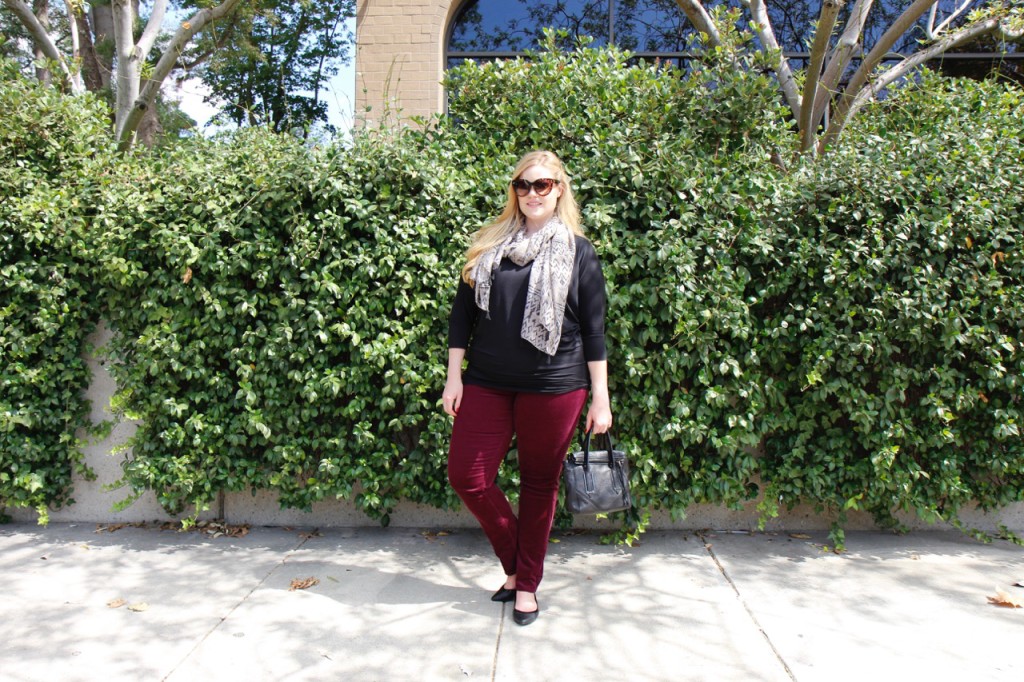 Hello, loves!
Welcome to my October Stitch Fix, filled with the colors of fall.. Rich burgundy, forest green, navy and grey. This time around, I requested dark pants, a moody floral piece, a comfy grey cardigan, a midi skirt and a fun piece of my stylist's choosing. I was thrilled with everything I received, with the exception of the comfy sweater. For me, it seemed too casual, as do most things with hoods. Spoiler alert, I kept everything this round! I was considering sending back just the sweater, but it made more financial sense to keep it all, so I could partake in the 25% discount and I can always bundle up in the sweater when it's chilly out.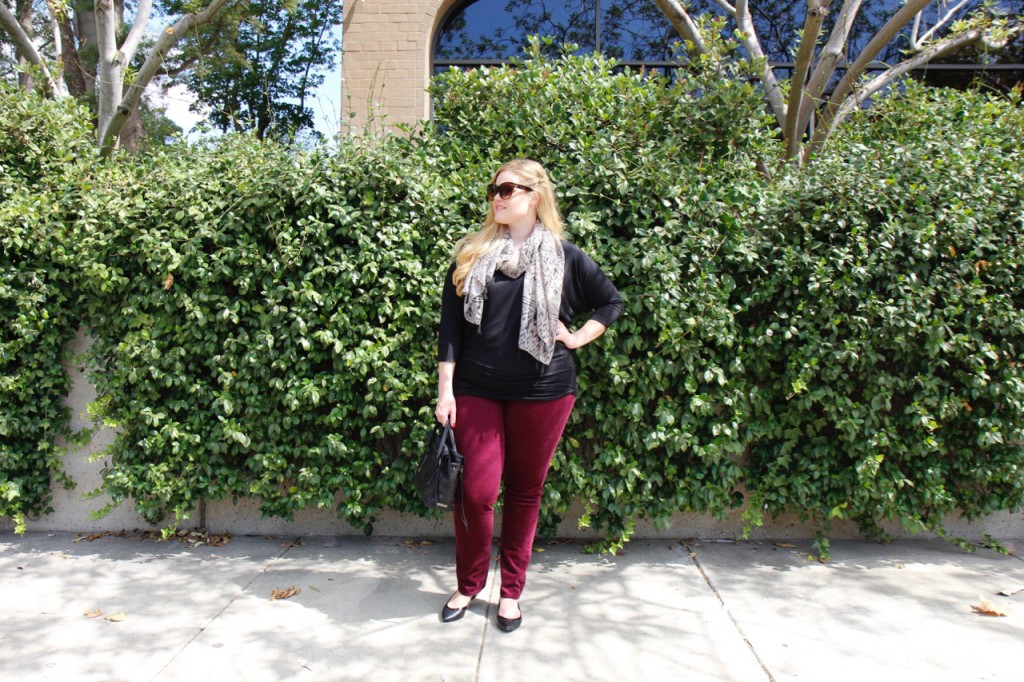 Top & Cords / Stitch Fix // Scarf & Sunnies / Layered by Cake // Flats / BCBGeneration
Top $48 & Cords $68, both kept. Enter one of the most versatile blouses ever! I can pair it with virtually any bottom, and layer a sweater or scarf on top. It's a great basic piece to have in my closet. The cords I wasn't so sure about until I tried them on. The rich color and great fit made me change my mind, and I realized they were actually quite versatile as well.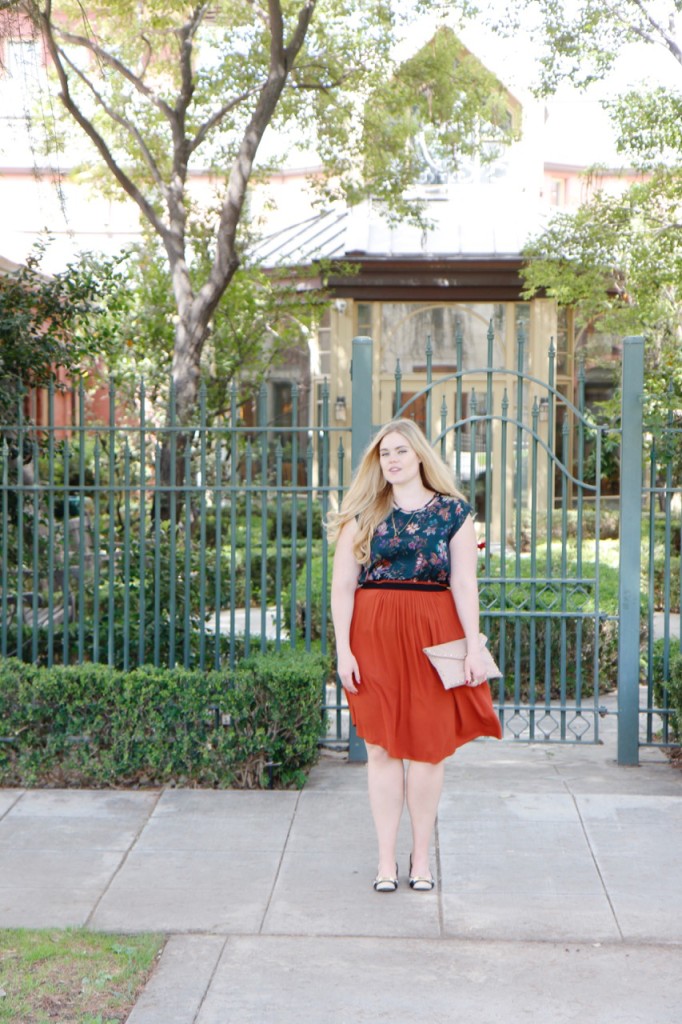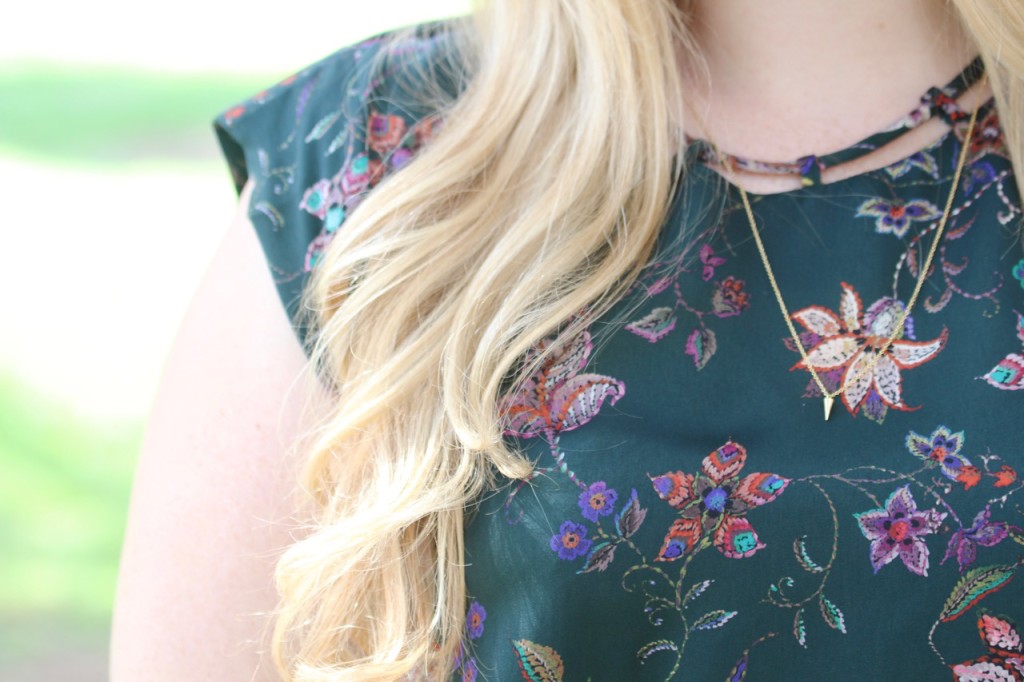 Top / Stitch Fix // Skirt / H&M // Clutch / Forever 21 // Flats / Louise et Cie // Necklace / BaubleBar
Blouse, $54, kept. Loved the print on this top and the detail around the neck. It does mean that I can't wear a regular bra, and I hate wearing strapless bras, but for this top, I'll make an exception.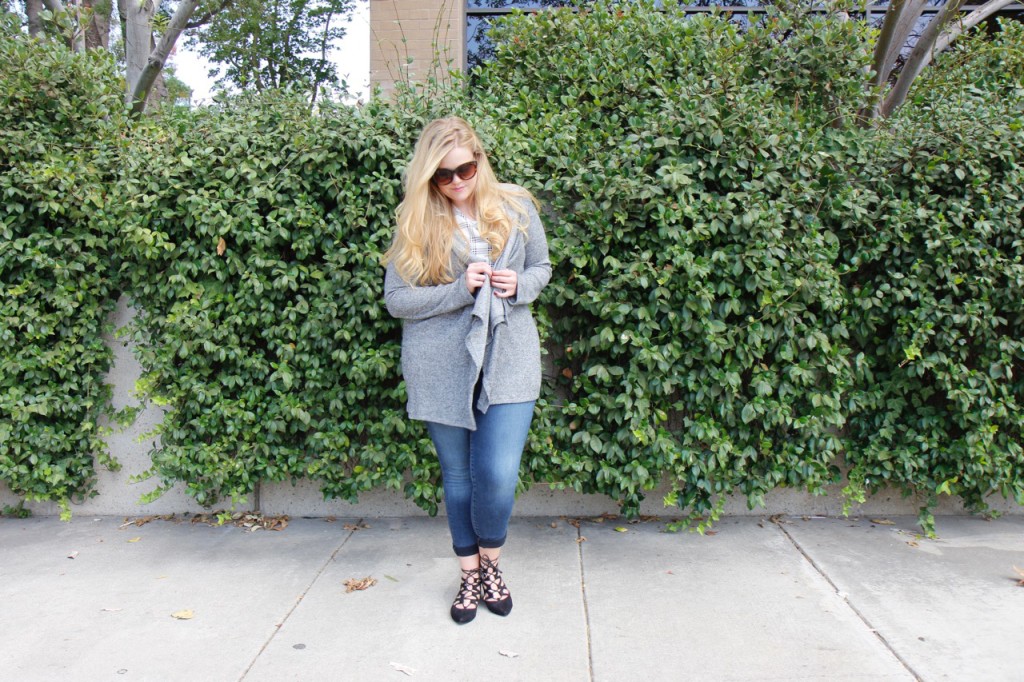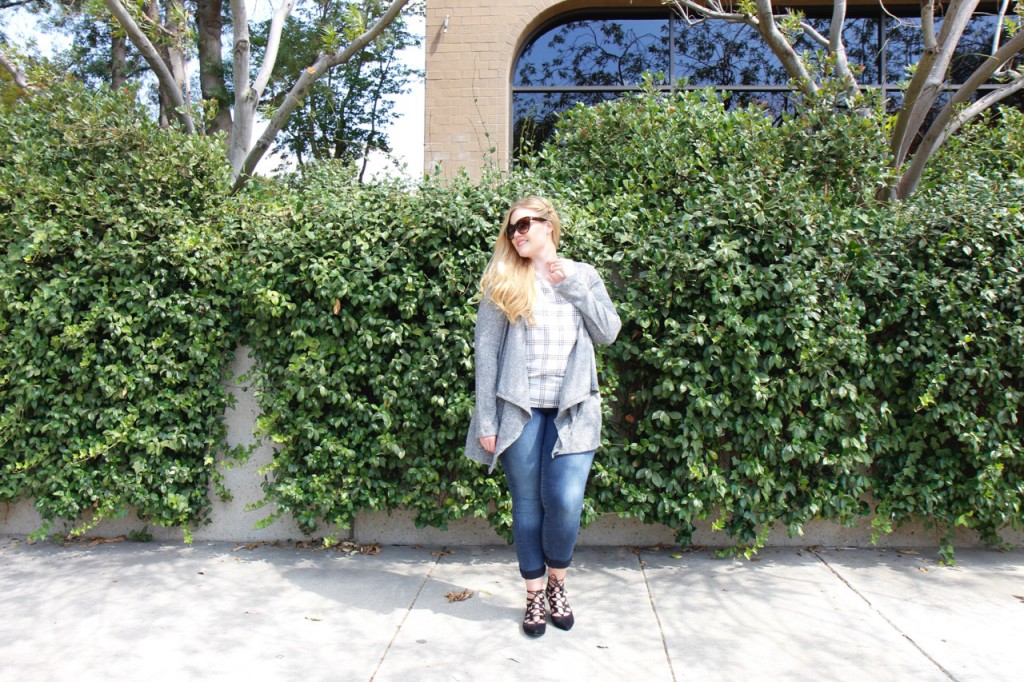 Hooded sweater / Stitch Fix // Top / Old Navy // Jeans / MaviUSA from Stitch Fix // Flats / Mossimo // Sunglasses / Layered by Cake
Sweater, $54, kept. Like I said, I wasn't initially sold on this hooded waterfall cardigan, but it is a great piece to just throw on with some loose-fitting pants and a tank on the weekend. A little too casual for me to wear out on a regular basis, but soooo comfy.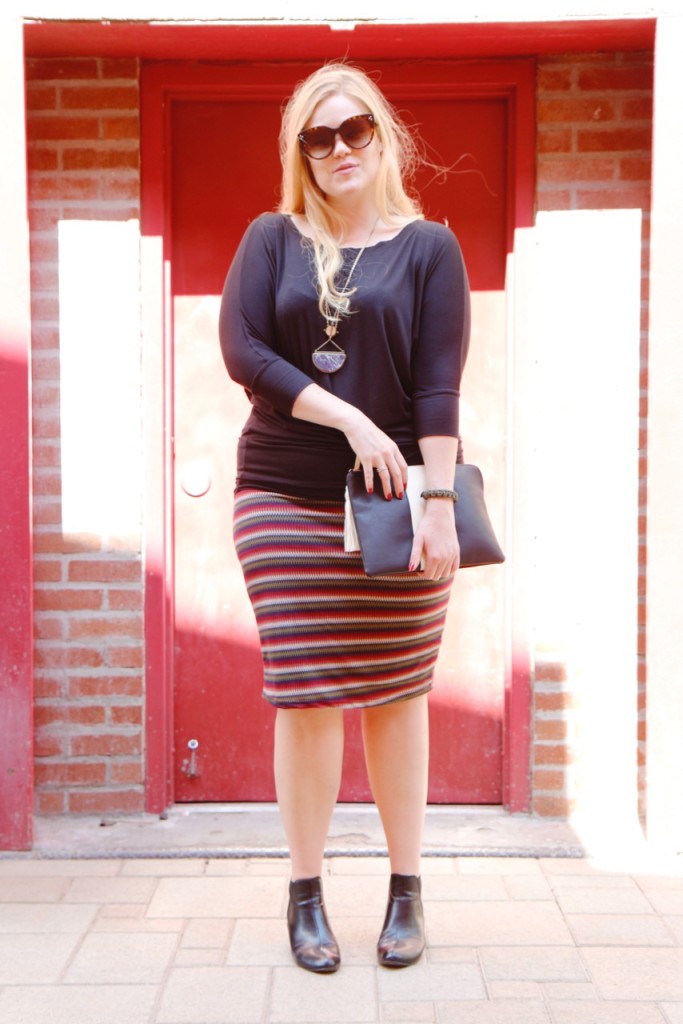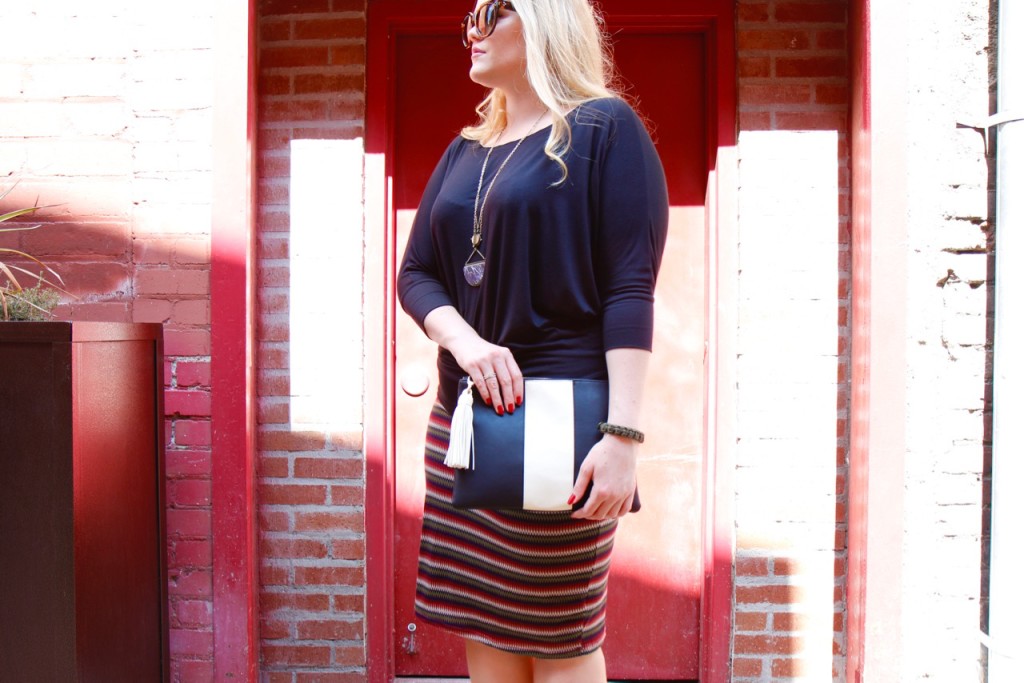 Top & Skirt / Stitch Fix // Clutch / Who What Wear for Target // Booties / Forever 21 // Bracelet / Fab.com / Necklace / LA find
Skirt, $48, kept. This skirt was similar to another knit pencil skirt sent to me in one of my first fixes, shown here and here. That one had tones of slate blue, navy and cream. This material has a slightly different color way, also incorporating burnt red and olive, and I've already found so many different pairings for it.
Overall, a great fix. I have worn the black top seriously so many times, and the skirt multiple times as well. The cords are just a touch warm for me still, but I look forward to wearing them in the upcoming months. Next time, I'm looking for a dark blazer, another moody floral piece (can you tell I'm obsessed?!), an everyday pair of jeans and a shirtdress to pair with leggings/tights.
If you're interested in signing up for Stitch Fix, click on my link here.
Shot by Holli Zenko Photography.
This post contains affiliate links. Clicking on these links or making a purchase may provide me with a small commission. That's part of what helps keep Dressed for Time going. I would never recommend a company or brand that I don't personally use (I pay for Stitch Fix's myself) and enjoy.