This post was created in partnership with Maggy London and contains affiliate links. Clicking on these links or buying items through them may provide me with a small commission. This is a small part of what keeps Dressed for Time going.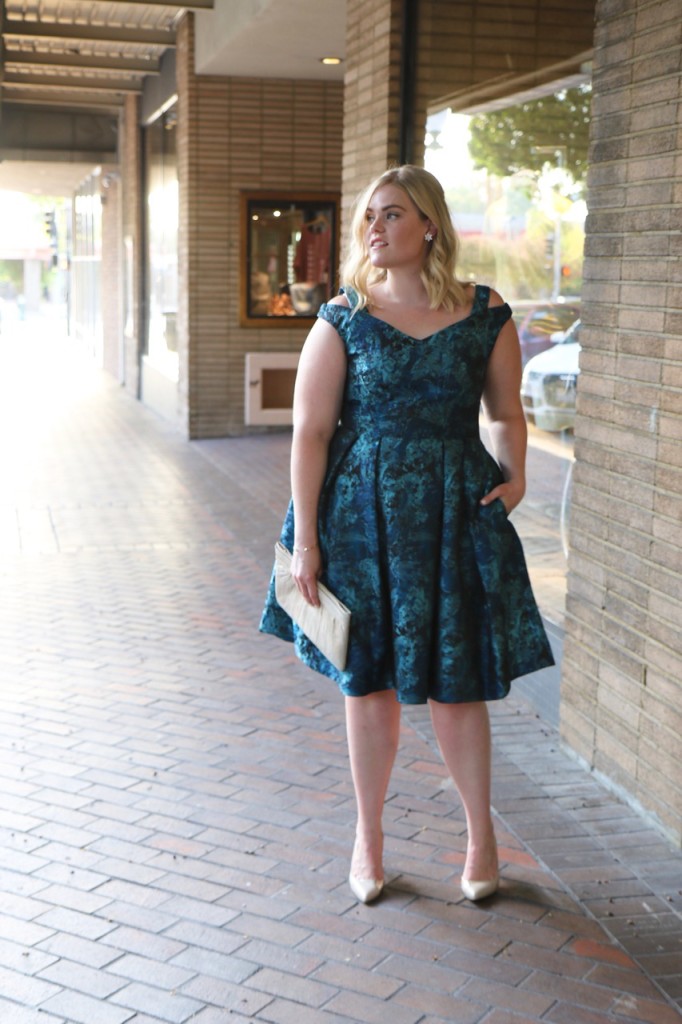 Hey there, you beautiful things!
We got a hint of the cool weather over the past couple days, and then it was 90 degrees again today. Le sigh. When we shot this dress it was 98 degrees, but I'm owning my glow! I had plans to meet Mark for a quick drink and then dinner downtown, but knew I'd have some time to kill before he got ready after work. Thankfully, my lovely photographer Holli was able to meet me to snap some shots (and join me for a glass of vino before the man of the hour arrived). I think Redlands, our city, is just so perfect for date night. I mean that for married couples of 30 years, or dreamers on their first date, and everyone in-between.
If you're in the mood for cocktails, there are so many options, and I'd almost tried them all, but this was the first time I'd ever been to the District. When I heard "vape-friendly bar", I'll admit, I scoffed at the thought, because I'm not a fan of the vape. Thankfully, we had the place to ourselves, and the bar is actually REALLY nice, a little hipstery, but it's Redlands, so there are touches of that everywhere. It was super clean and the drinks were very reasonably priced (1/2 off wine bottles on Wednesdays!), plus our bartender was so welcoming! He even allowed us to shoot pictures in the lounge area, which we greatly appreciated, so we could try to capture the vibe of this spot. I'm so thankful that Mark indulges me in these little dress-up date nights, even if they're just in town. He knows I love to play dress-up, and I think he secretly enjoys it too!
I must admit that I look to Maggy London first when I am in need of a cute little cocktail dress. This one I love for the rich fabric with a subtle sheen, the off-shoulder/cut-out detail, and the pleated skirt for a little drama. I paired it with some neutral vintage accessories, (this pair of floral earrings that was part of a set acquired during Mark's bday adventure up the coast this summer; a snakeskin clutch found at the Scarlet Threads consignment sale), along with nude pumps. Perfectly date-ready for wherever the night takes us!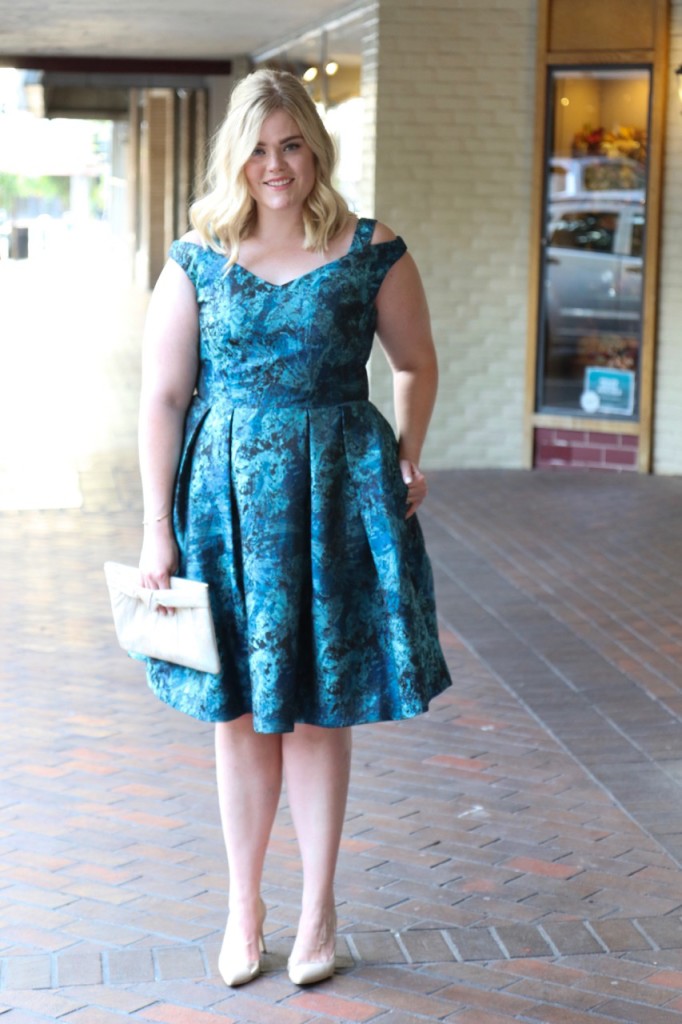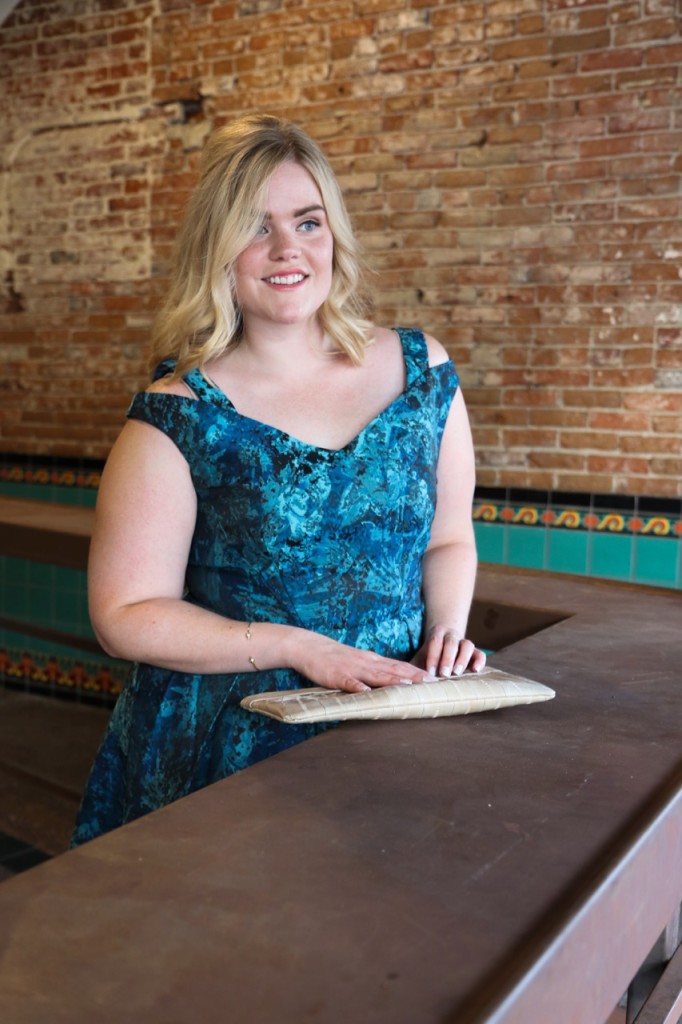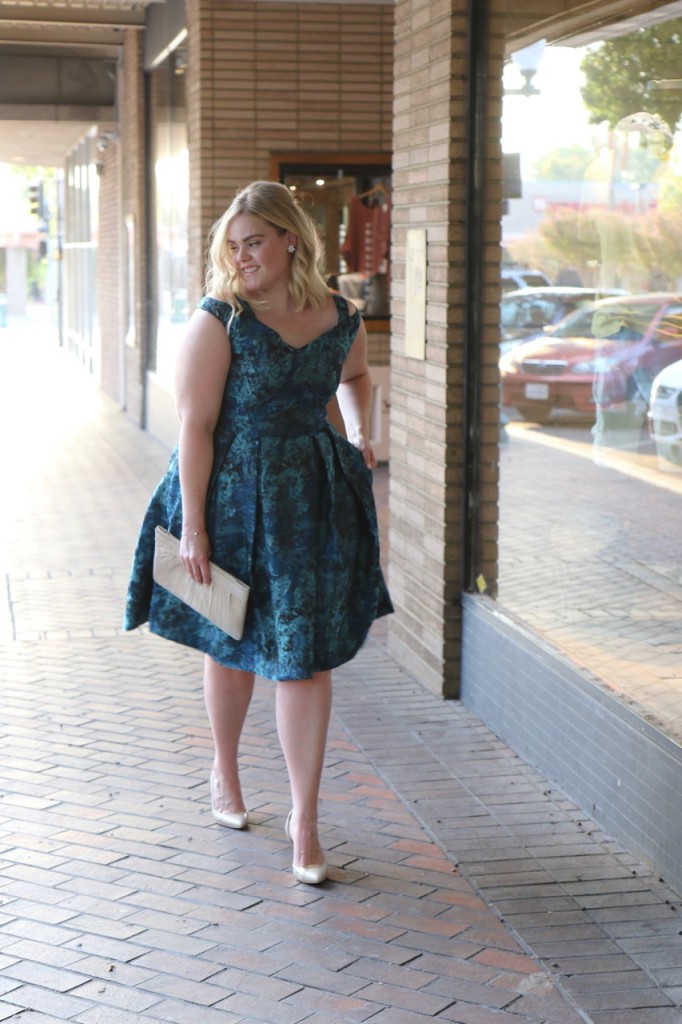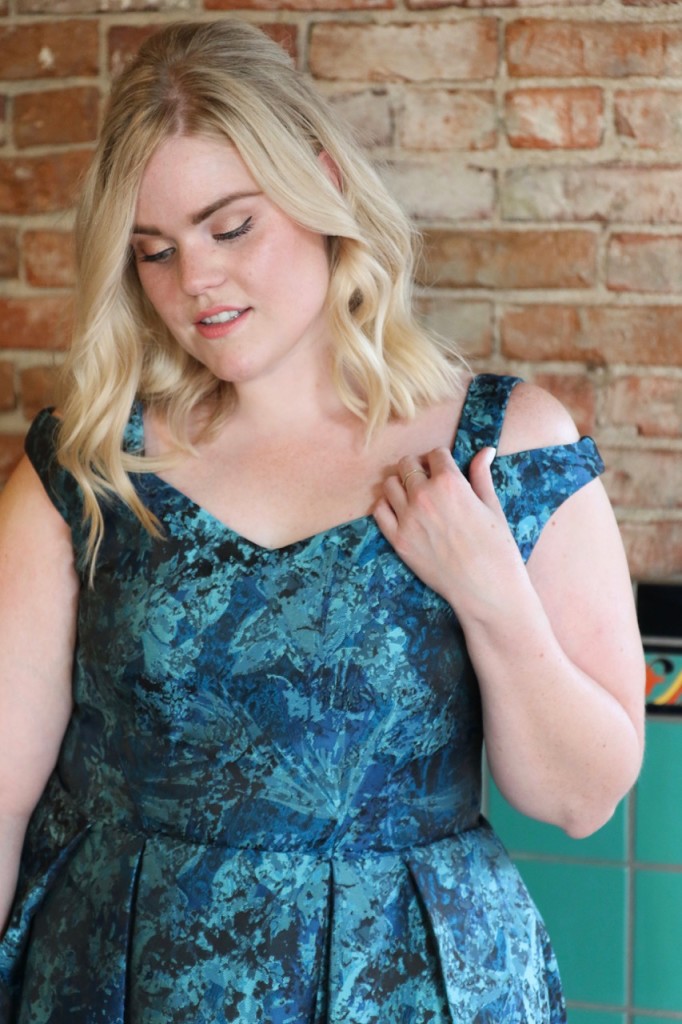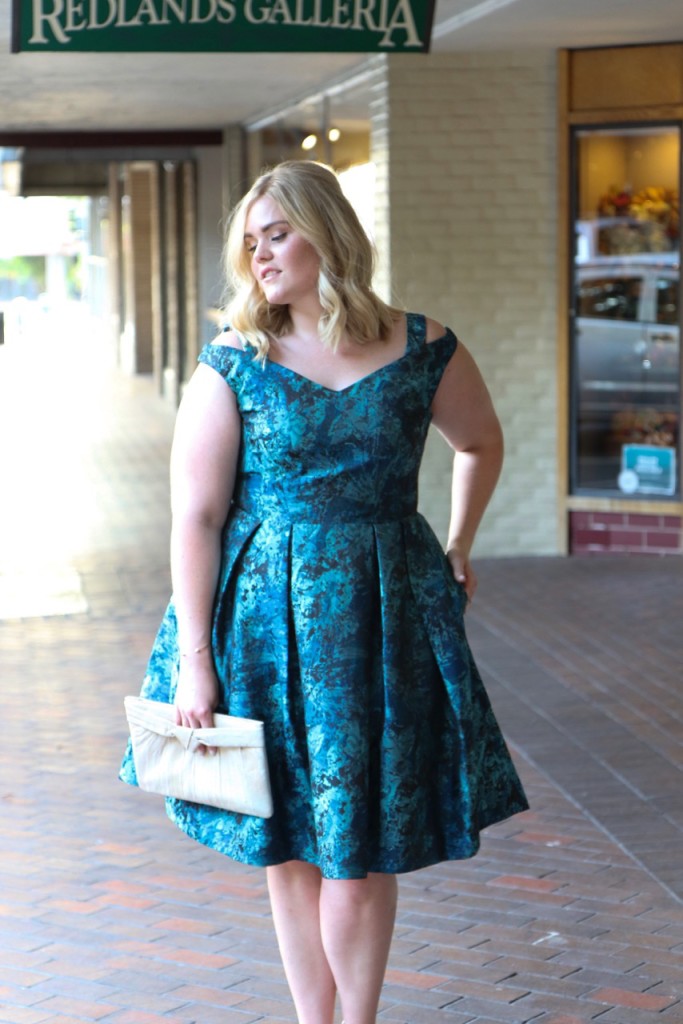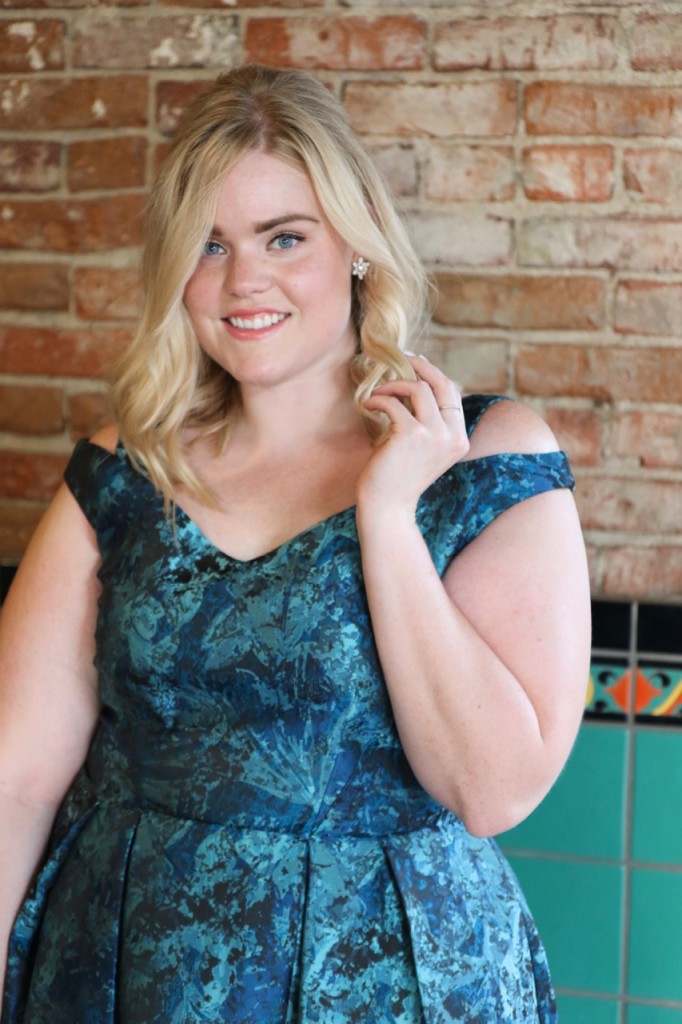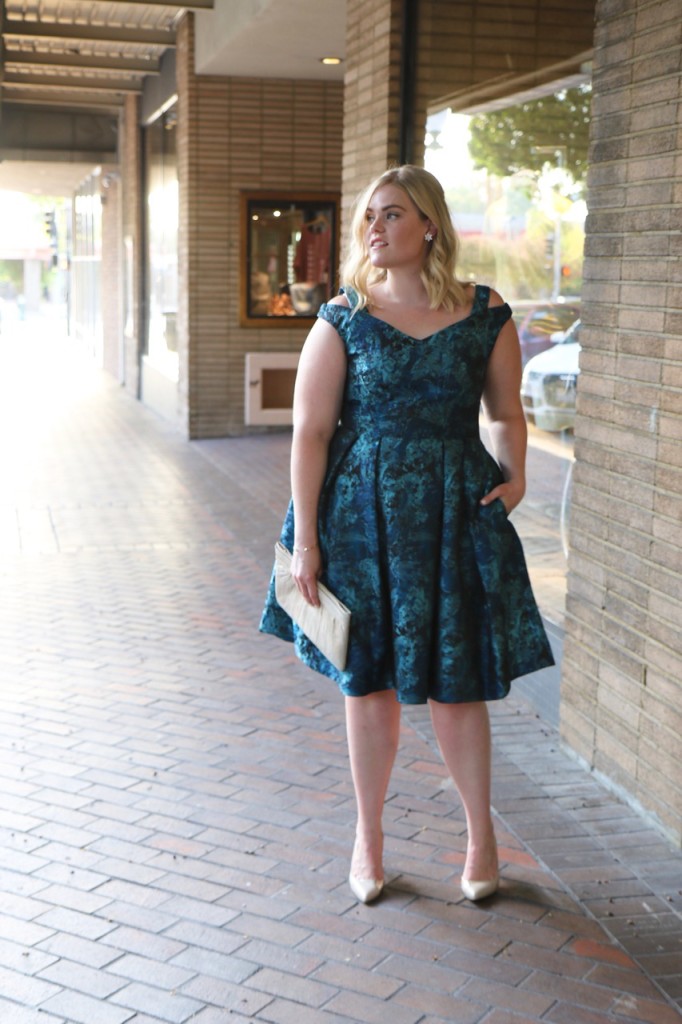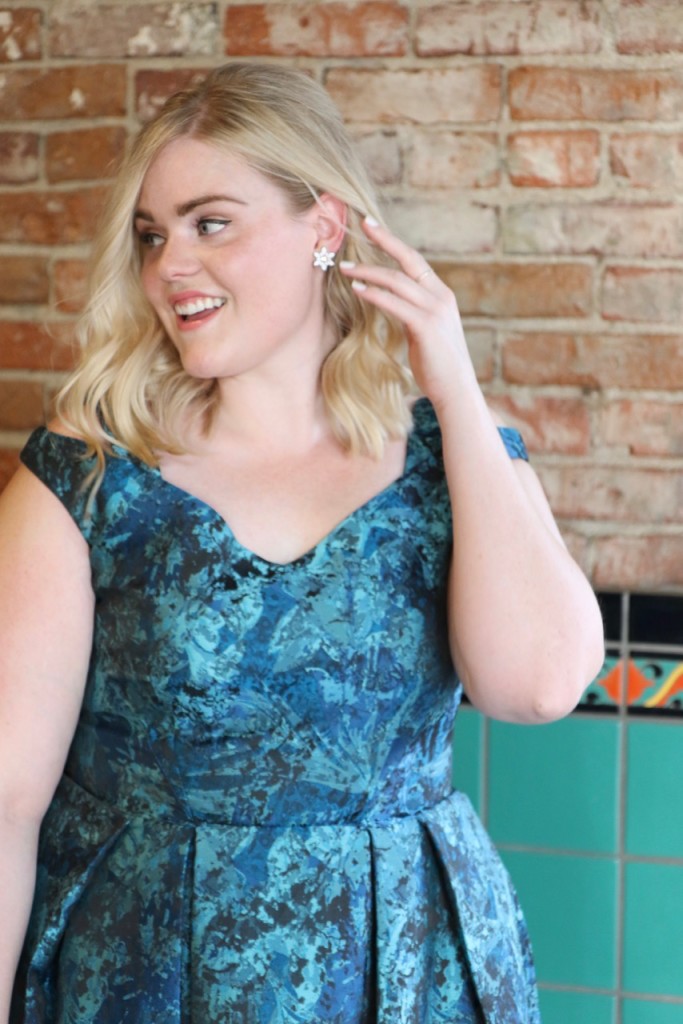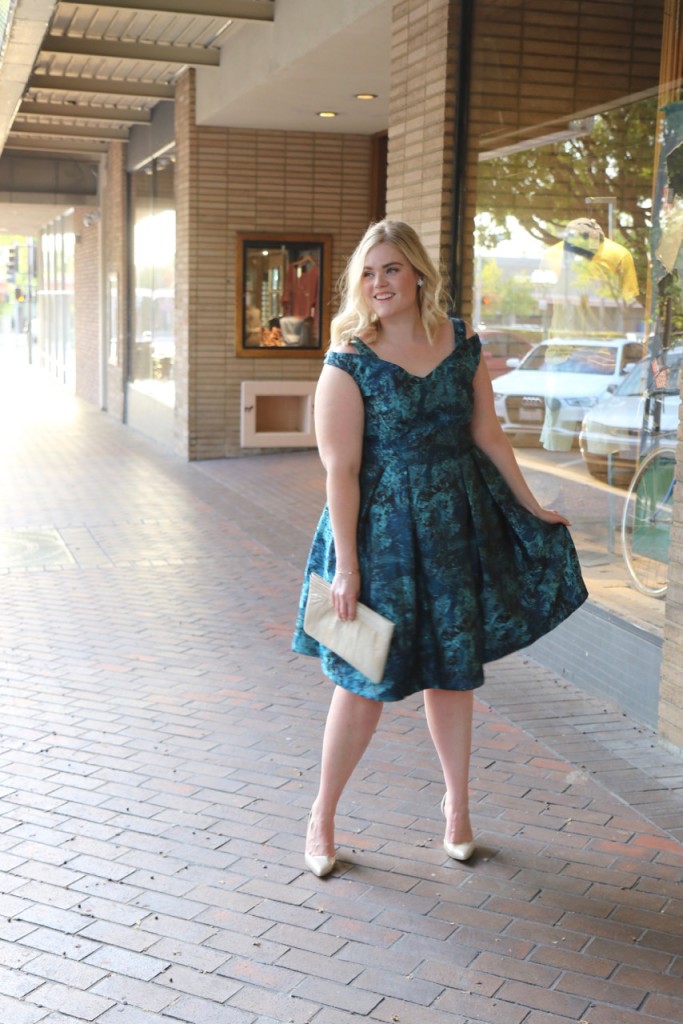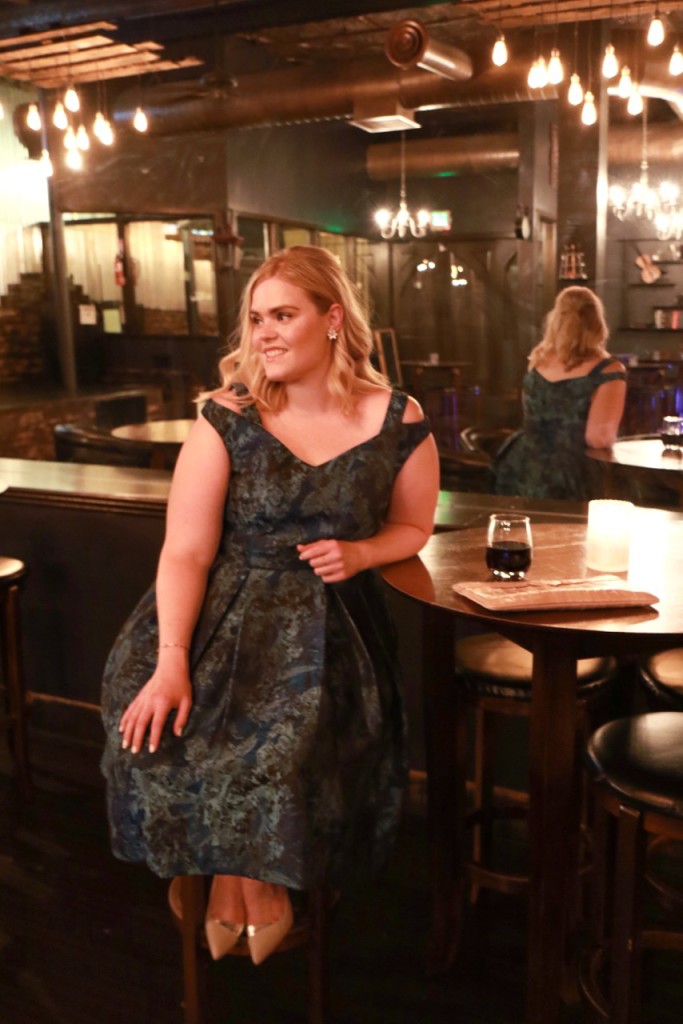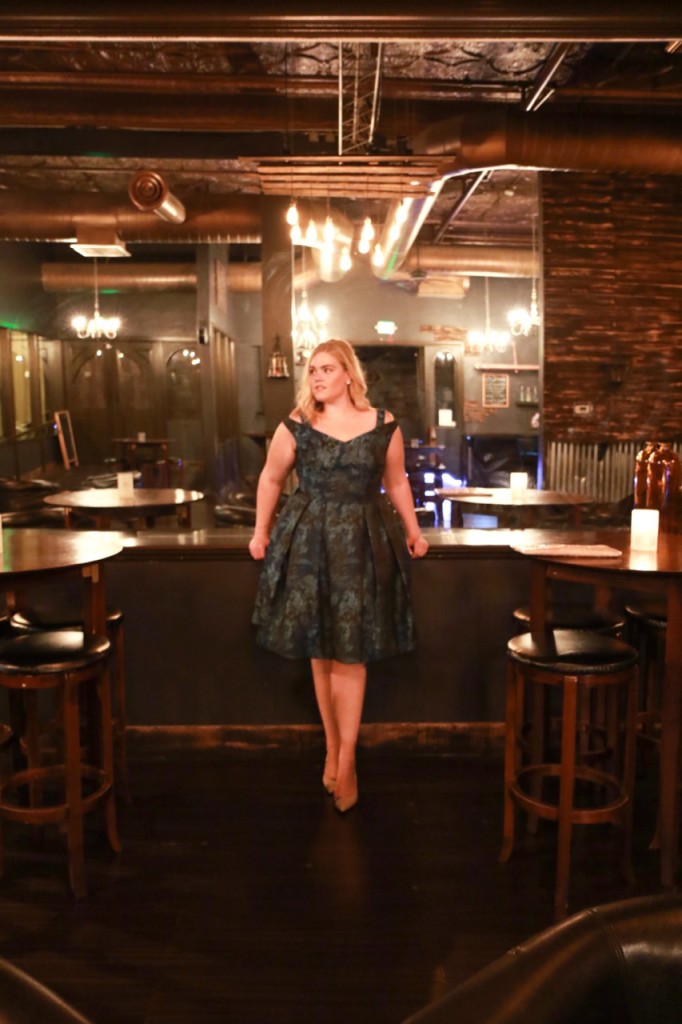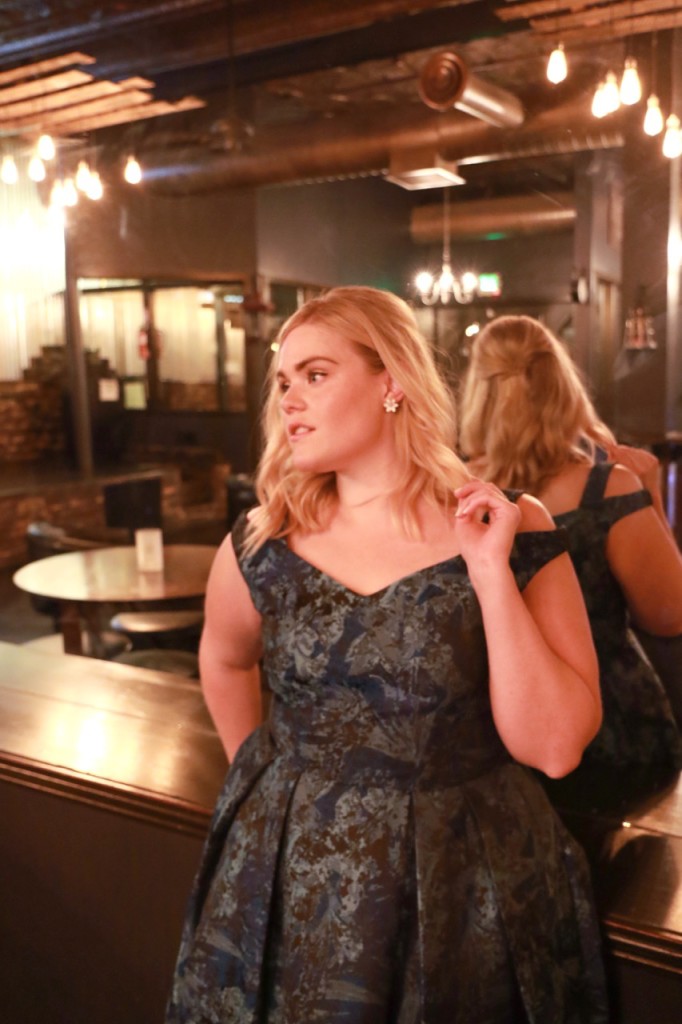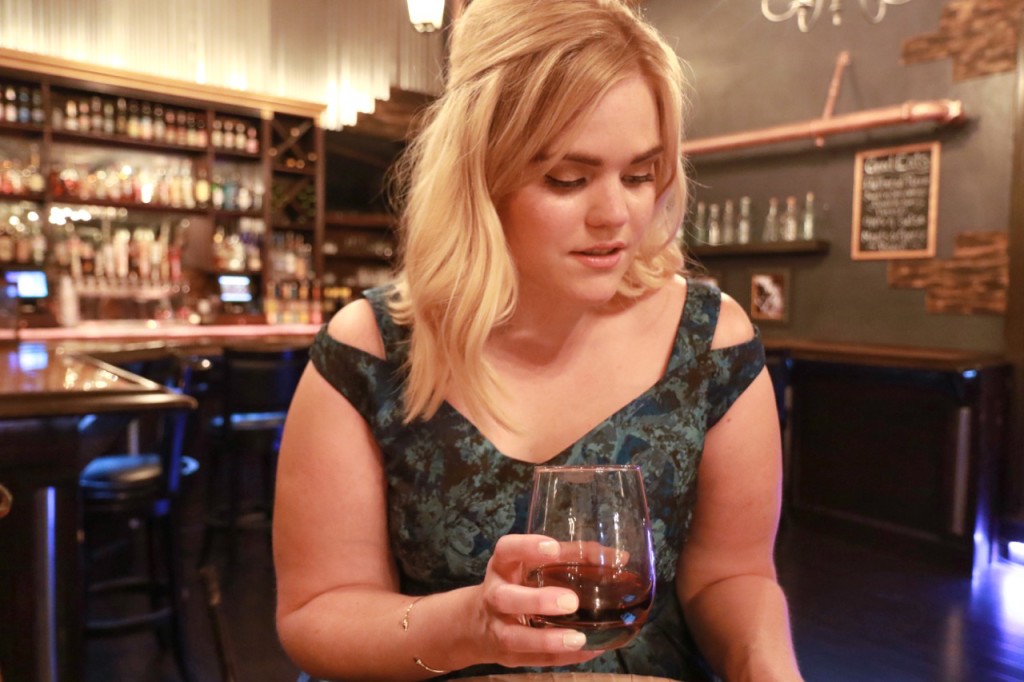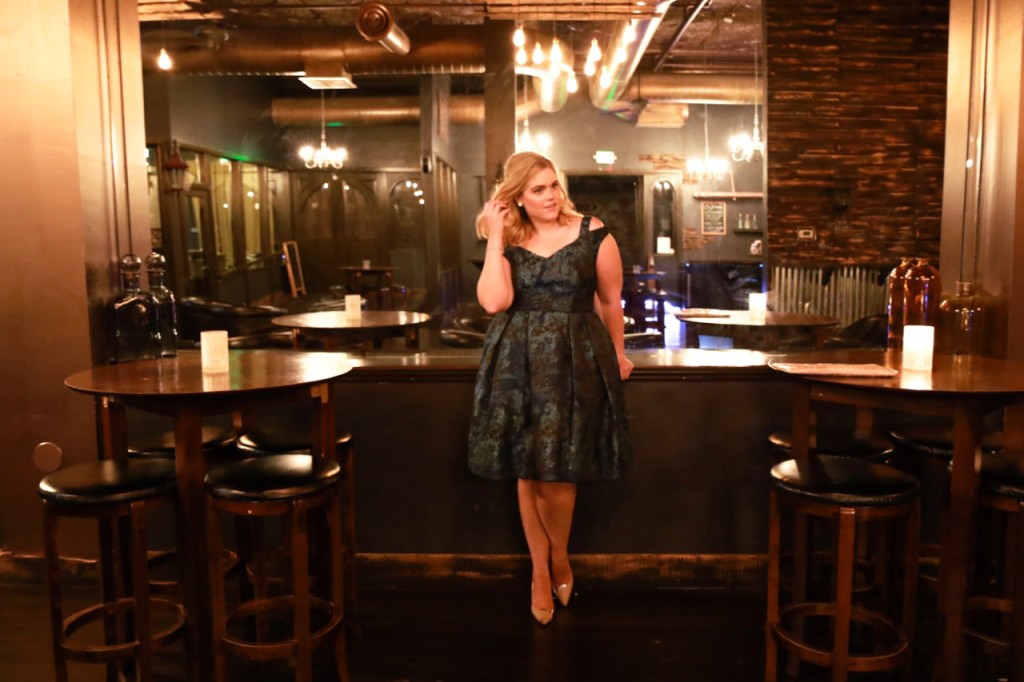 Dress c/o Maggy London // Heels / Calvin Klein // Earrings & clutch / vintage
Shot by Holli Z Photography.