This post was created in partnership with UpBra. Items in this post were provided to me for reviewing purposes. All thoughts and opinions are my own.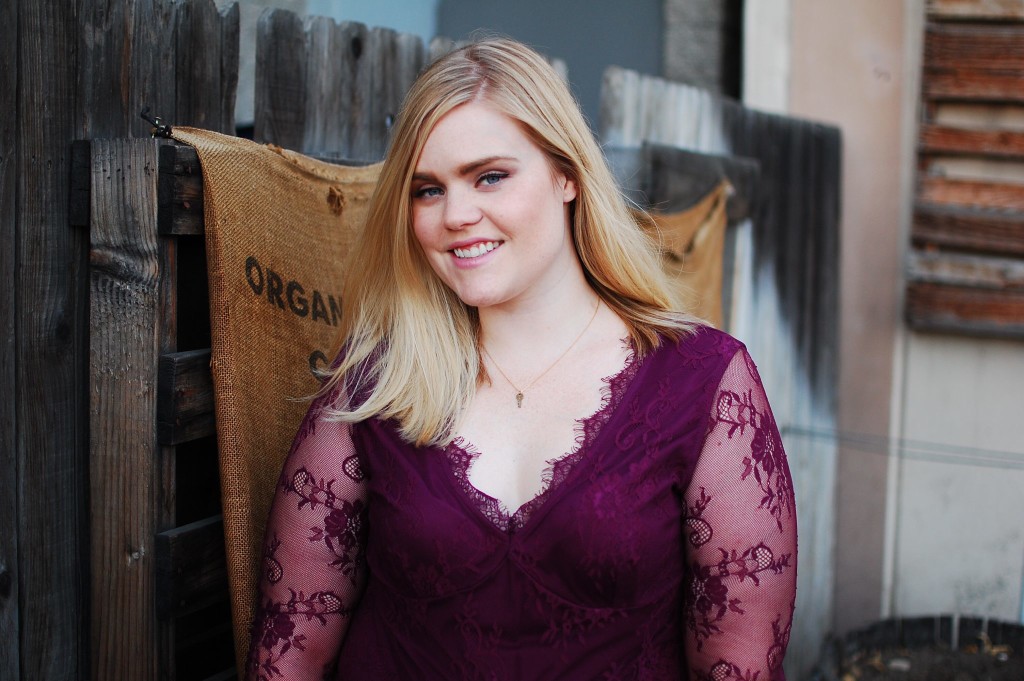 The start of a New Year always lends itself to an onslaught of resolutions and promises we make to ourselves, and I am no stranger to this tradition. I'll be sharing some of my own over the next few posts, and I'm starting off with something a bit personal. Mark and I have been together coming up on 5 years, and I'm not going to lie when I say that we've often fallen into a rut with our date nights. It often ends with us ordering something for pick-up, coming back and watching countless episodes of Broadchurch or The Punisher. It's just so easy!
So for this upcoming year, I've decided to implement a new "policy" for Mark & I and it includes one spectacular date night each month. I have so many fun things planned, some seasonal or event-specific which I don't want to share here in case he reads my blog haha! But that gets me to thinking also of how I want to feel on our dates. Flirty is always a good start, but sometimes I also want to feel sexy!
I was sent a couple of bras from UpBra recently, and I've been finding myself reaching for them more than my go-to seamless bras that I've had for years. When I first put on the "perfect T-shirt bra", I instantly noticed perkiness, fullness, and a lovely shape to my bust-line. It also dips down pretty low in the front, so it's ideal for wearing with low-cut V-neck tops and dresses. I paired it with this lace bodysuit to highlight my décolletage and I was thrilled with how I felt. Sexy, but to too showy, and totally ready for a fun, adventurous date night out on the town with my love.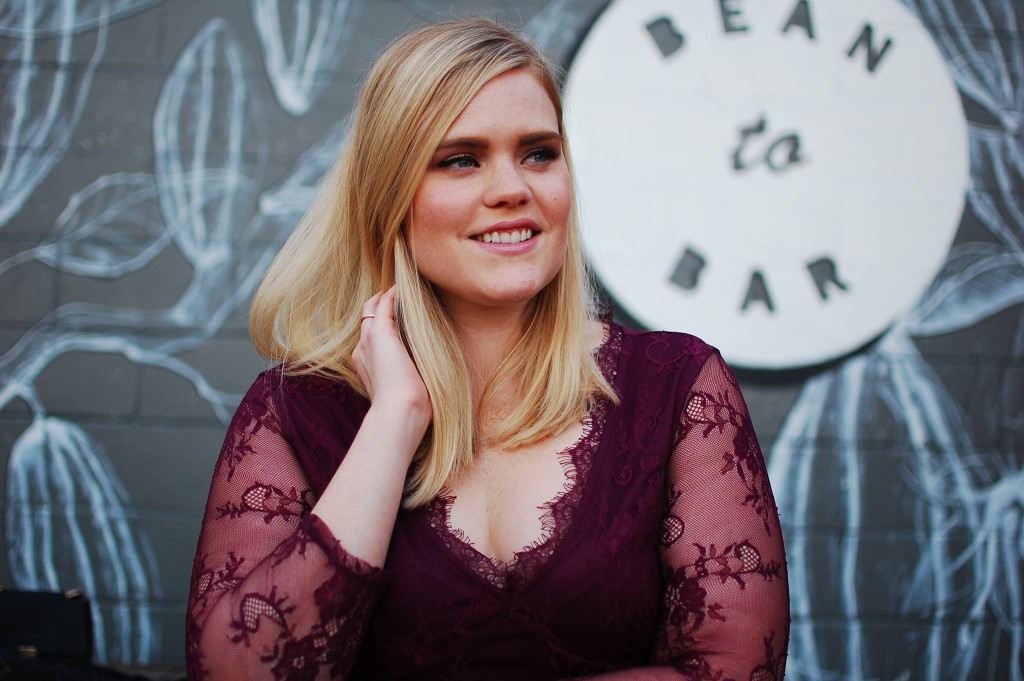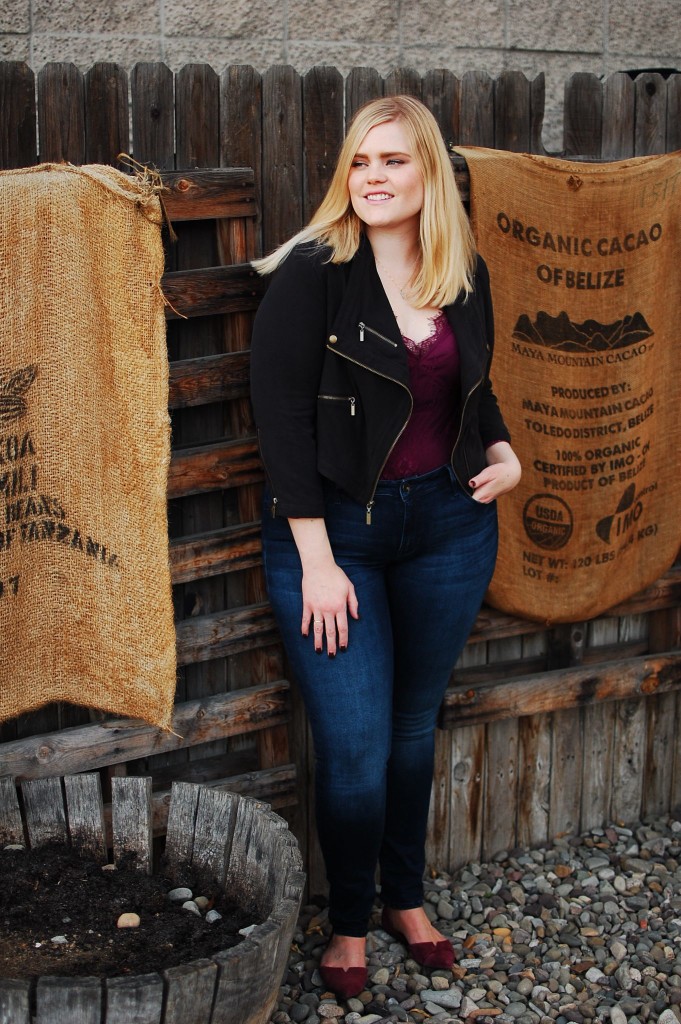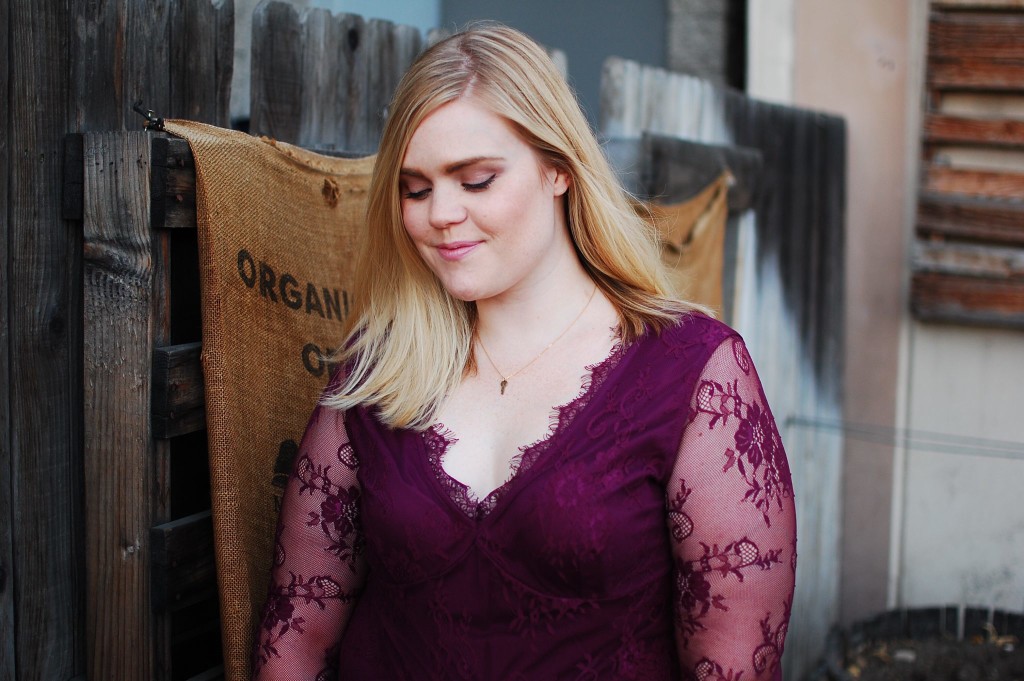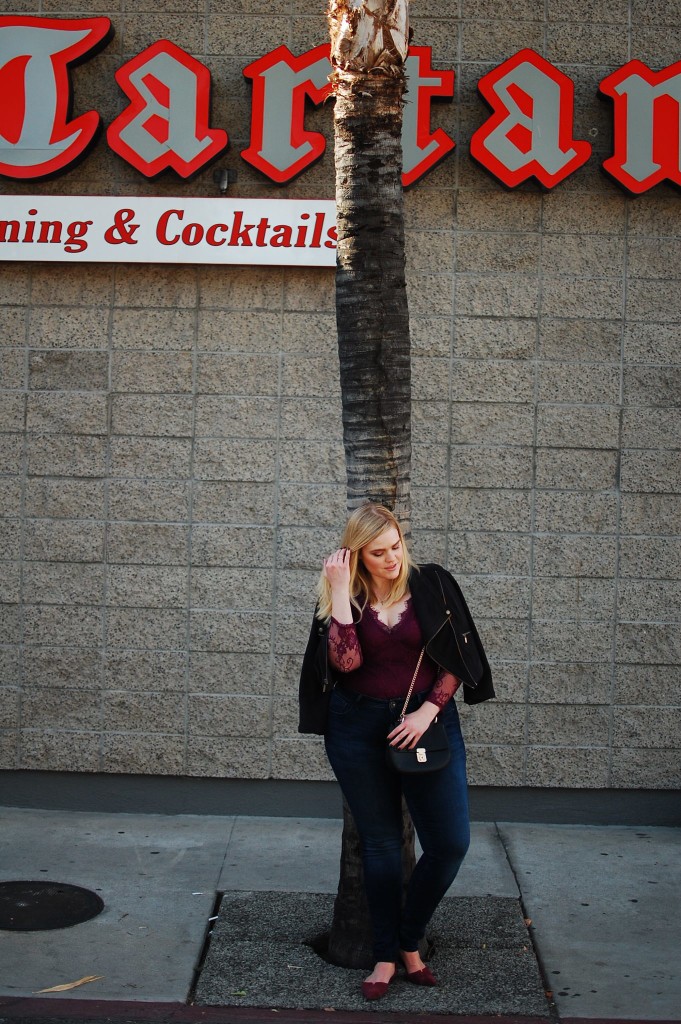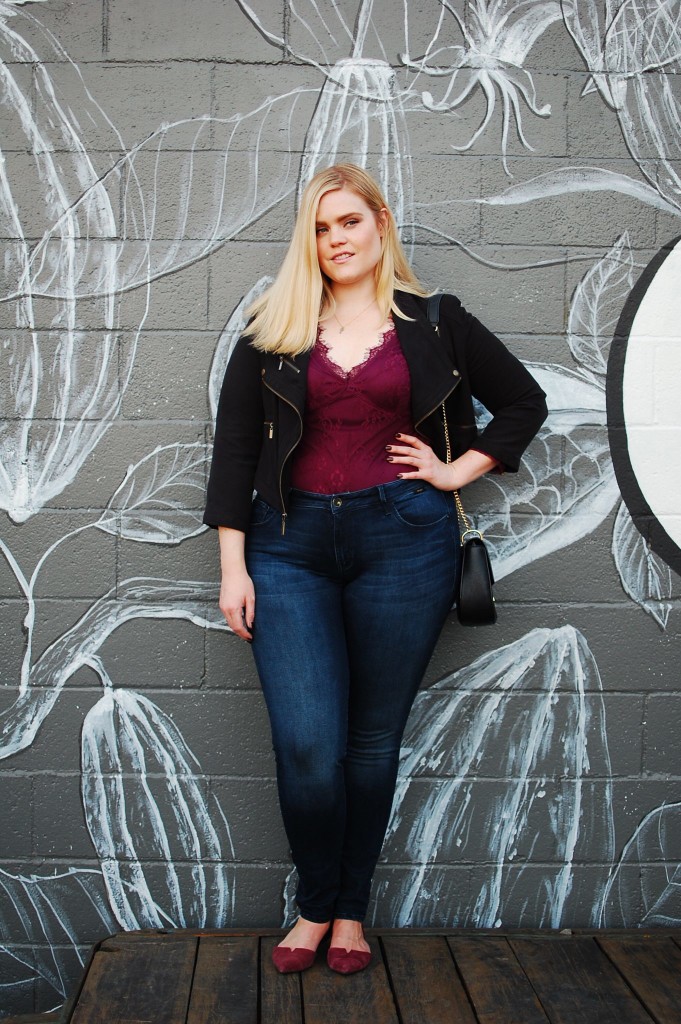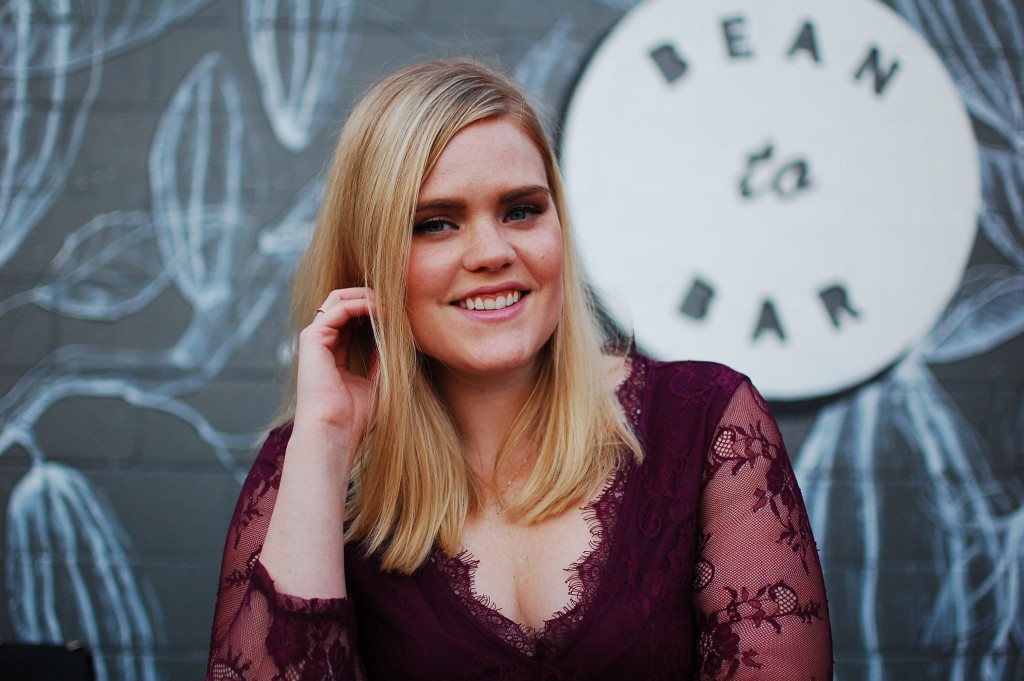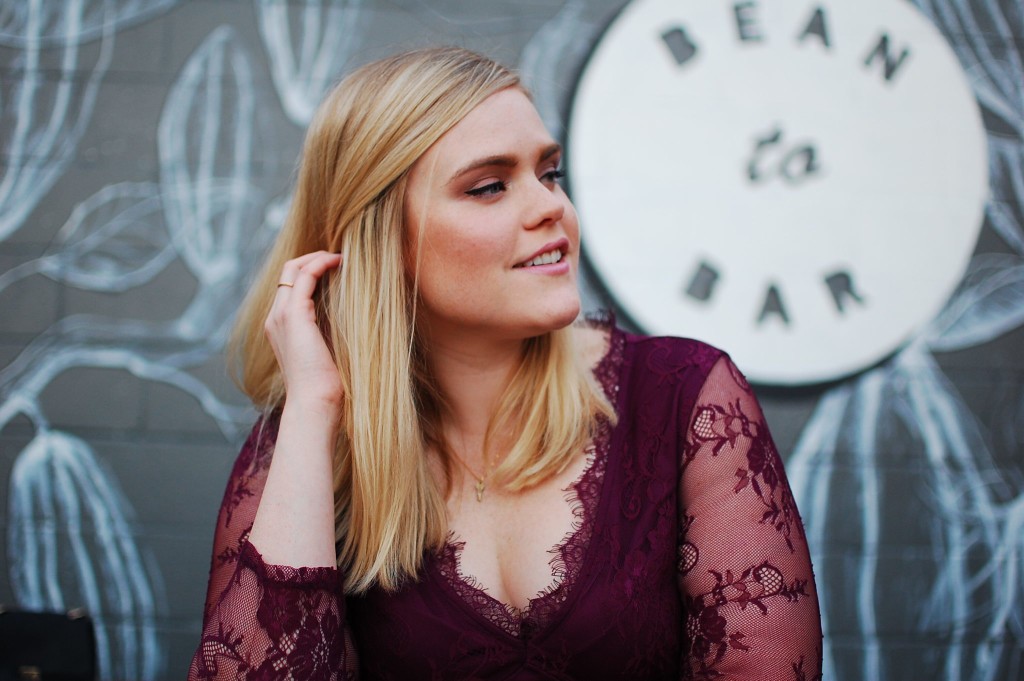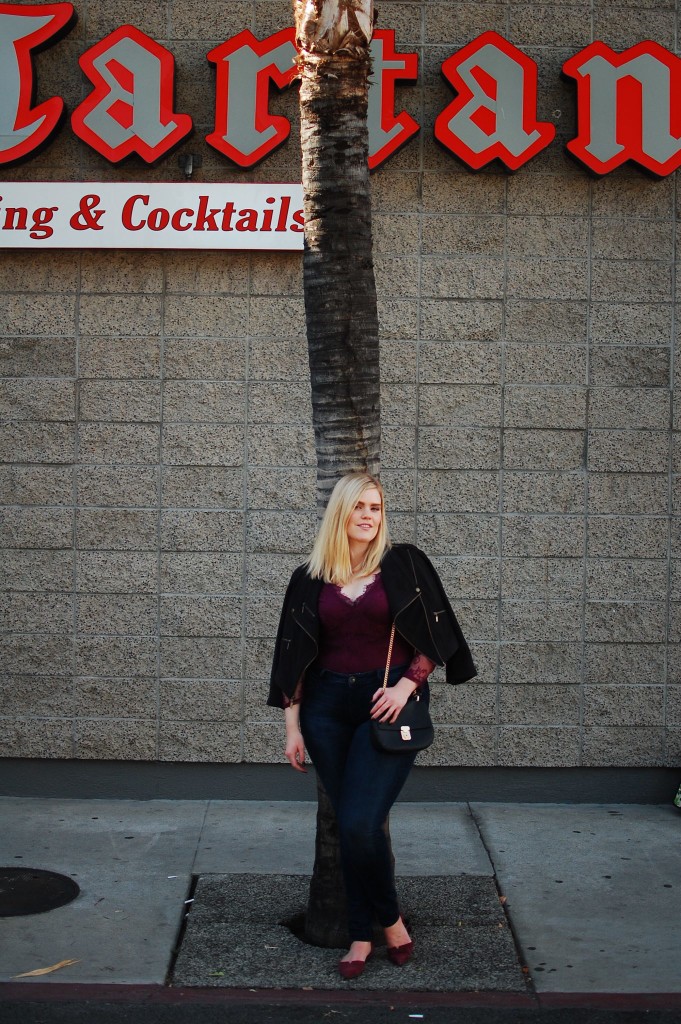 Bodysuit / JustFab // Moto jacket / INC // Jeans / Mavi USA // Bra / UpBra // Flats / Vince Camuto // Bag / Forever 21 // Necklace c/o The Giving Keys