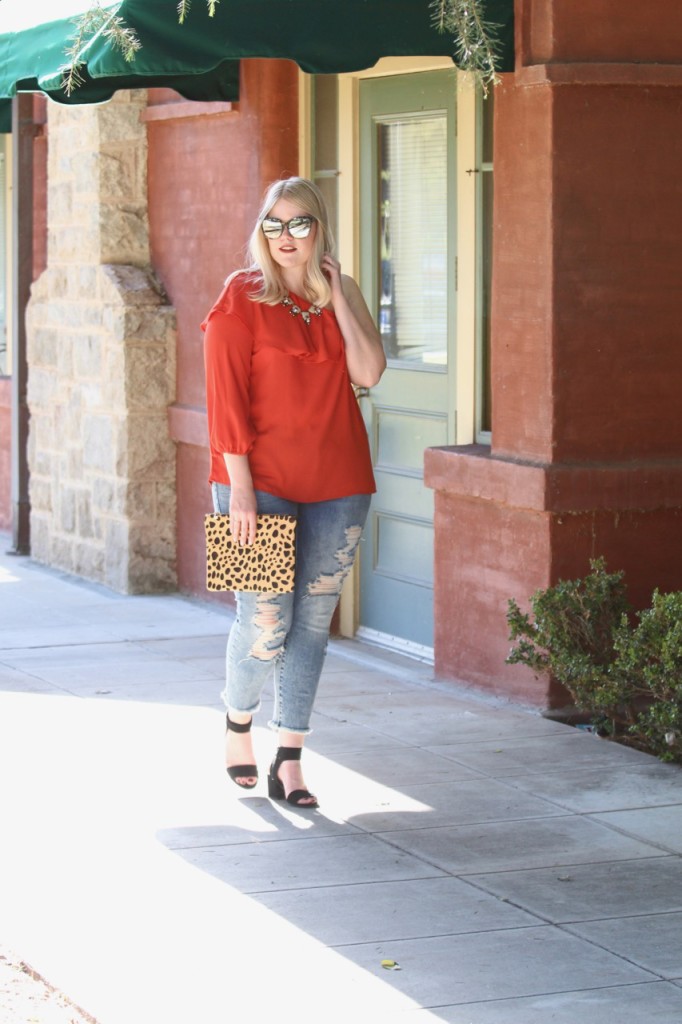 Hello, my lovely babes!
To be completely honest, I had never really been a fan of yellow or orange tones before this year. I feel that I am so fair, they usually wash me out. My theory hasn't really changed on the golden tones, but I'm really starting to warm up to shades of rust, saffron, and persimmon. I think the richer hues are SO gorgeous for fall. I was surprised when I gravitated towards this top during a recent Nordstrom Rack "Steal the Rack" sale. I had been wanting to experiment more with the one-shoulder trend because I think it looks adorable on some of my fave babes on Instagram. This top was definitely a winner for under $10 during the sale!
I've found the way to make shades like this work is to pick a section on your body to focus the color, either the top or bottom, not both (like a dress). Neutrals like faded denim, black pants, or even a leopard print would work well with these tones, the reason why I styled this look the way that I did, also to keep from looking like a pumpkin 😉
Side note, I just returned from a party and overnight stay at Hotel Indigo in Downtown LA, and I can't recommend it highly enough. The rooms are so spacious and luxurious, with not one detail overlooked. We dined at the hotel restaurant, Metrapole, and I would say the popcorn shrimp is a must-try. It was almost like a mini stay-cation, since we are only an hour away, but didn't want to worry about driving home after the party. I loved hearing the backstory of the design choices, from the art on the walls to the decadent touches in every room and the nods to Prohibition.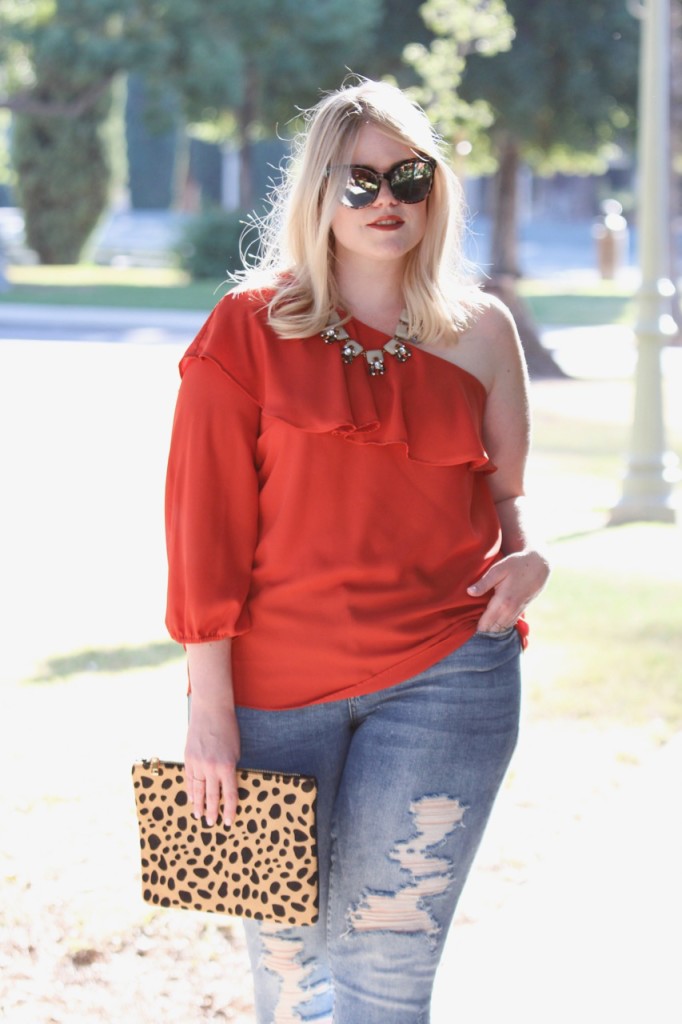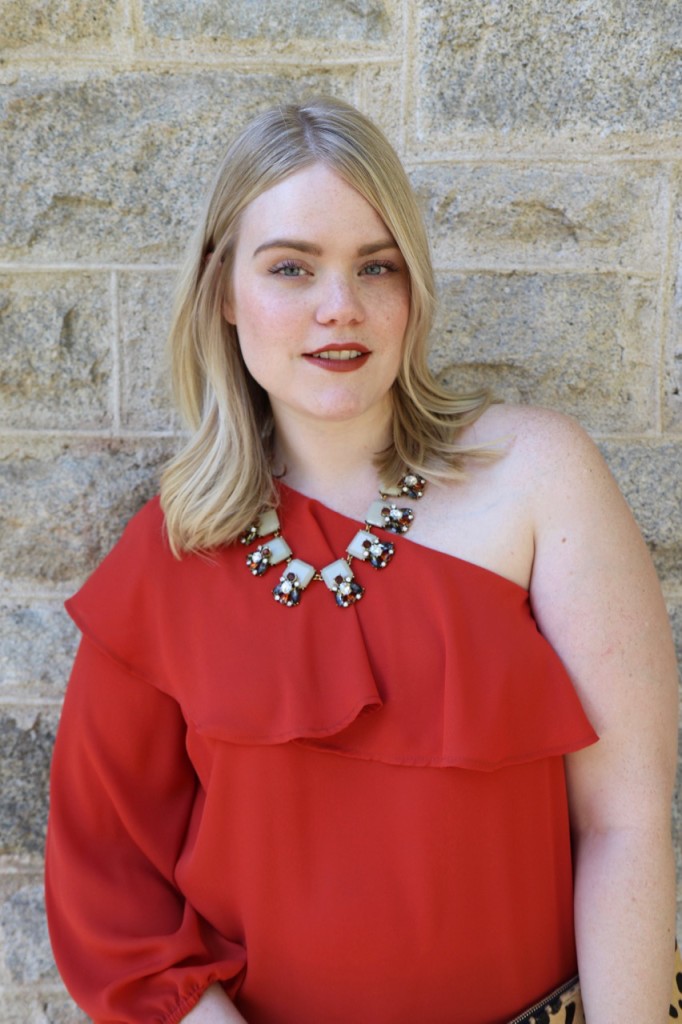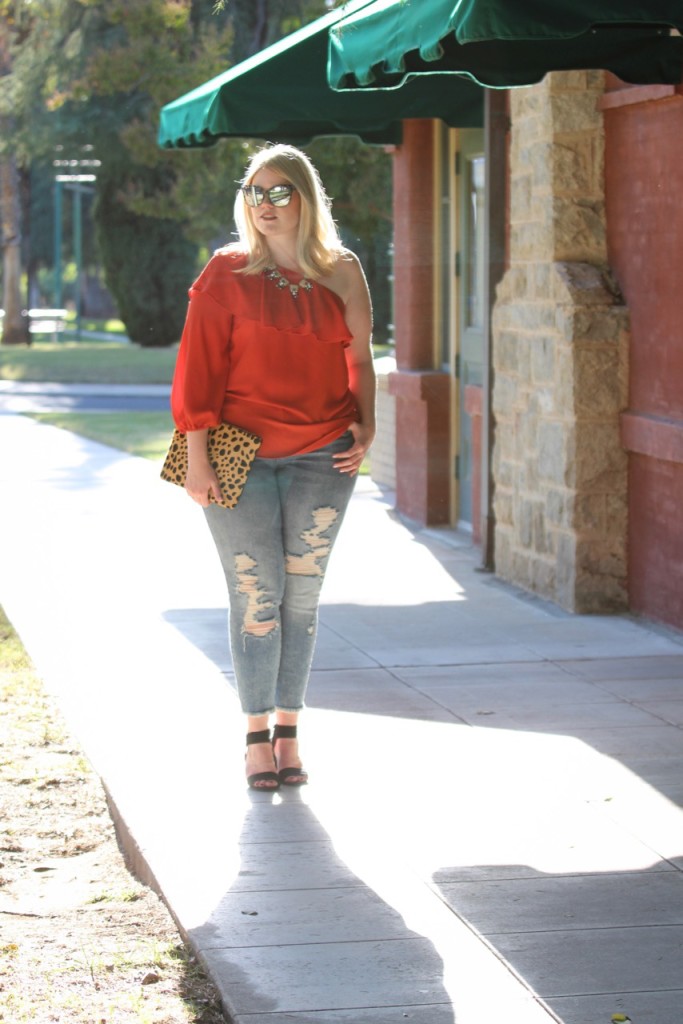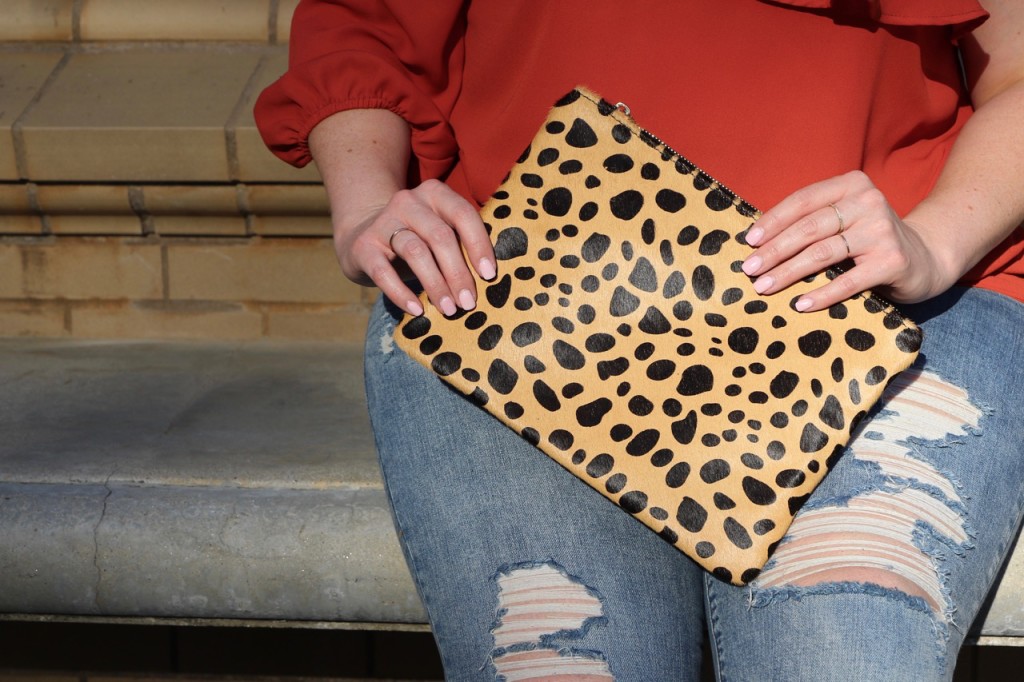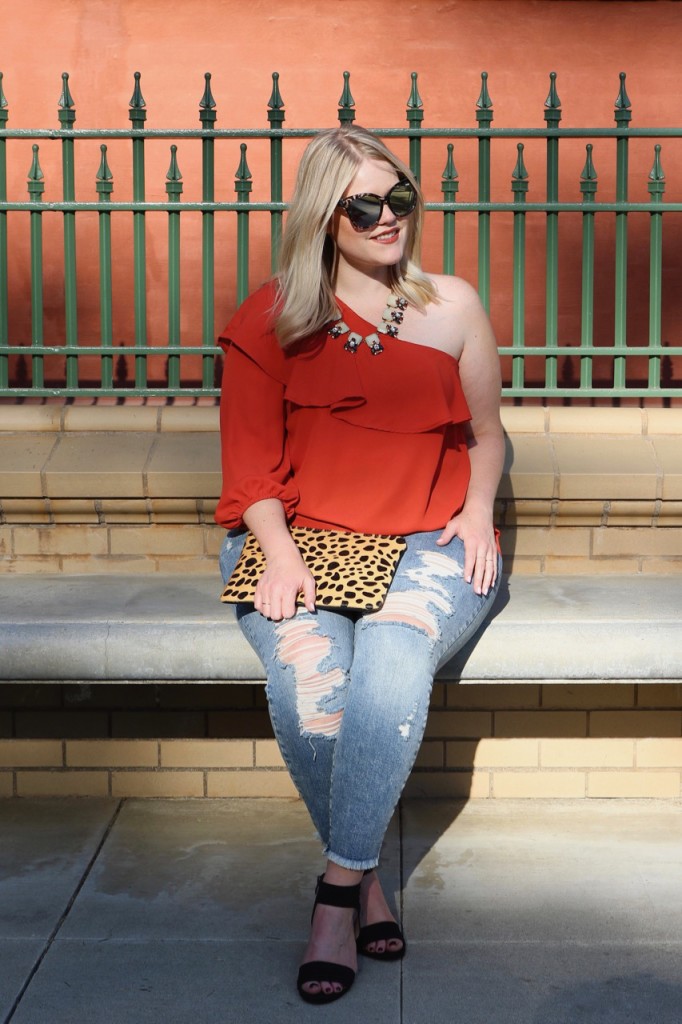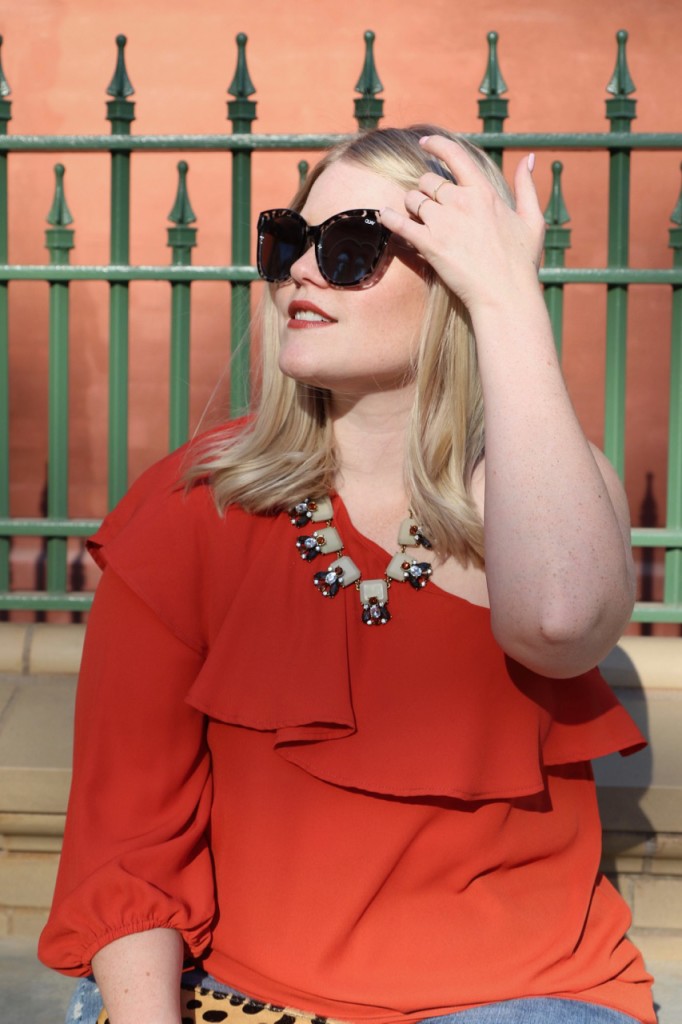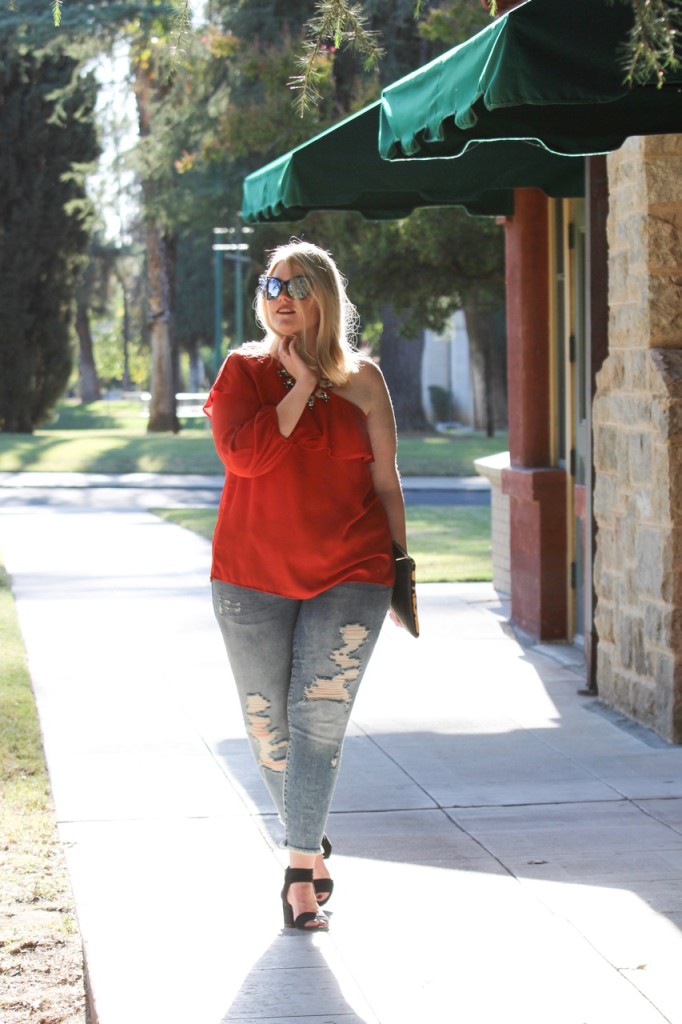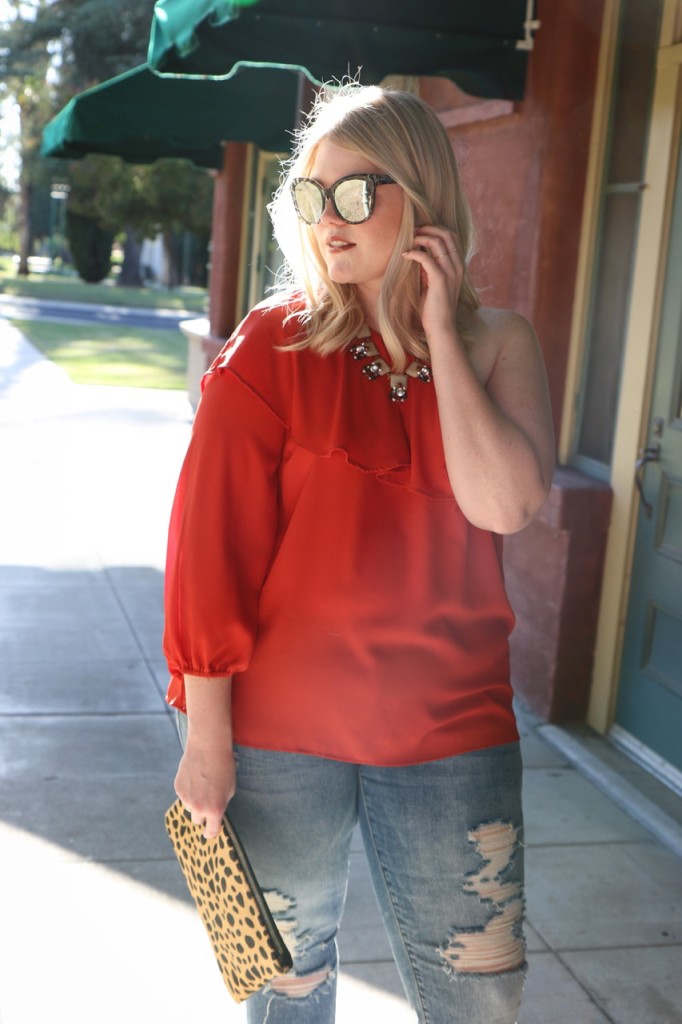 Top / Halogen at Nordstrom Rack (sold out) // Jeans / STS Blue from Stitch Fix // Necklace / eBay find // Clutch / Nordstrom // Shoes / Franco Sarto from Nordstrom Rack // Sunnies / Quay // Rings / LA finds
Shot by Holli Z Photography.
This post contains affiliate links. Clicking on these links or purchasing items through them may provide me with a small commission.