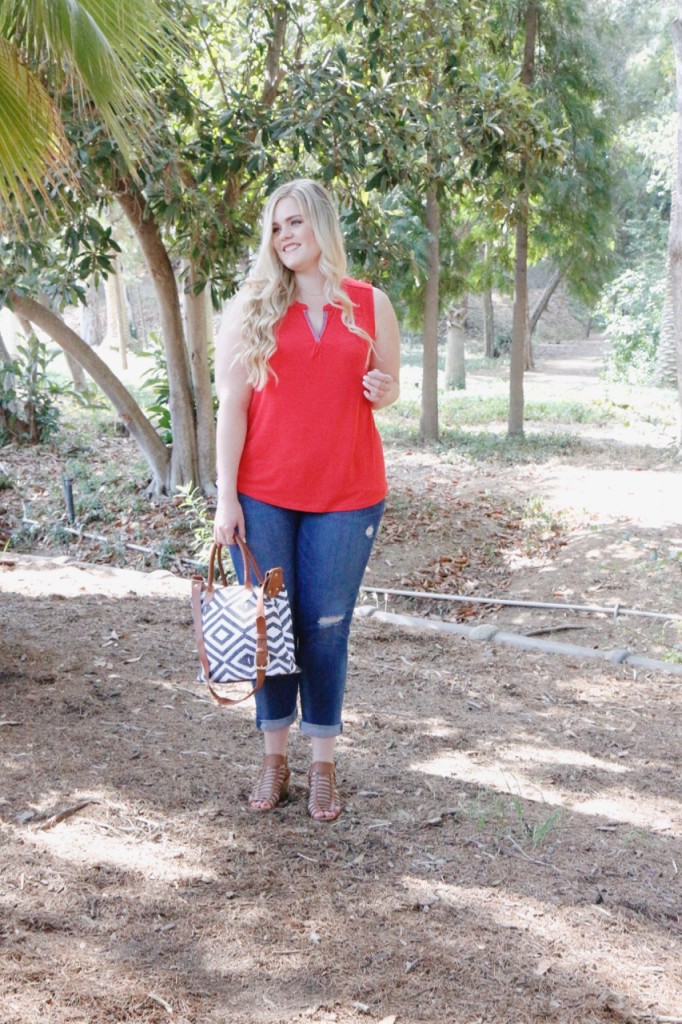 Hello, babes!
My August Stitch Fix Review has arrived, woohoo! It's so surreal to say August, geeze. I'm going to be 32 in a couple months, and I feel like that number is definitely creeping up on me! Anyway, on to the fix and the end-of-summertasticness that it tuned out to be. This round, I asked for an off-shoulder top, some colorful tanks, and a new maxi dress.
I'll start with the maxi dress, which was most definitely my least favorite piece in my fix. I'm not a self-hater by far, but trust me when I say that this is a dress that will only look flattering on a super skinny chick. It's one of those dresses that clings to every little part of you, accentuating EVERYTHING. Also the self-tie belt was a little ridiculous. The rest of the pieces those were SO cute and perfect for the season. Read on to hear my thoughts on the rest of this month's fix..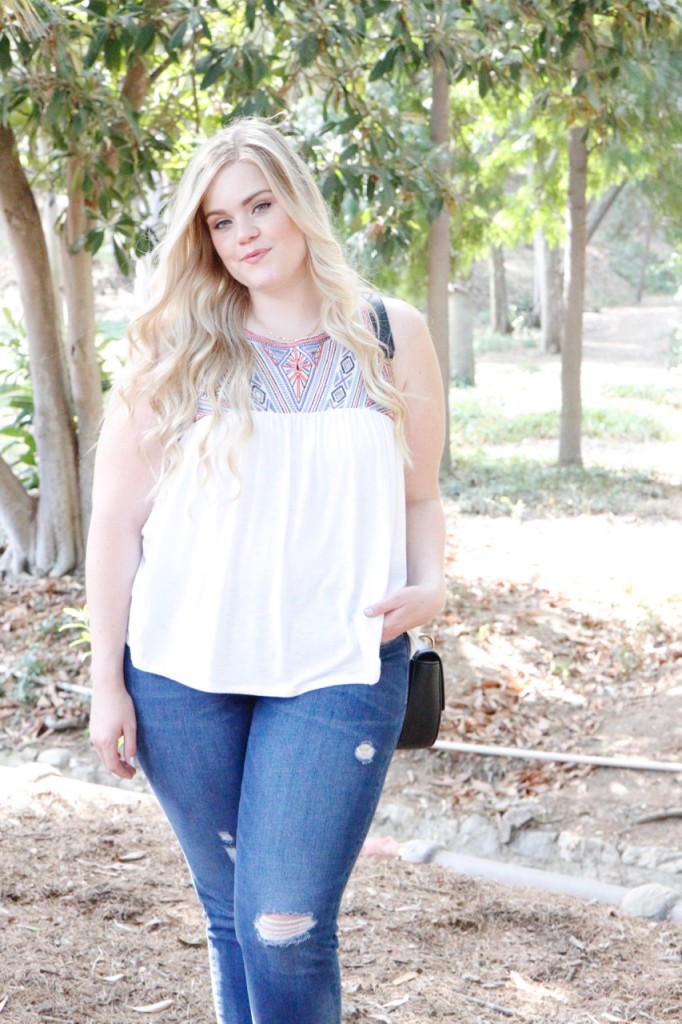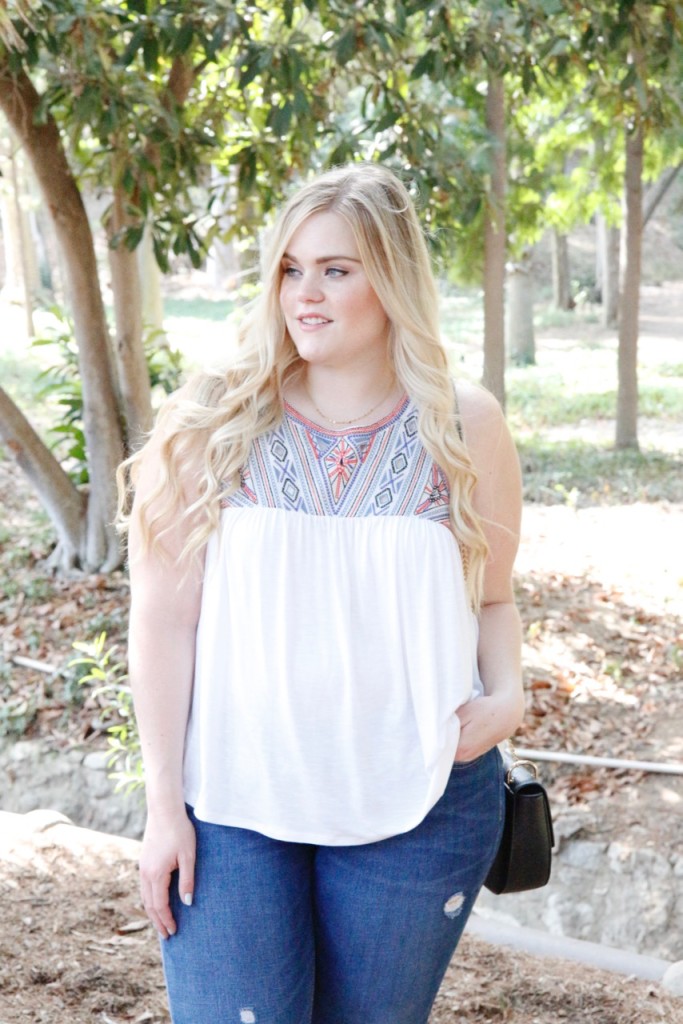 Top / Stitch Fix // Capris / Old Navy // Bag / Forever 21 // Necklace / Gorjana
This embroidered-neck top was SO cute when I pulled it out of the box, but wearability because such an issue with this one. It looked off wearing a bralette, because of the neckline, but because of the sheerness, you could see my strapless bra quite visibly. At $32, it was a great deal, but I kind of have to be able to wear a bra.
Top, $32, returned.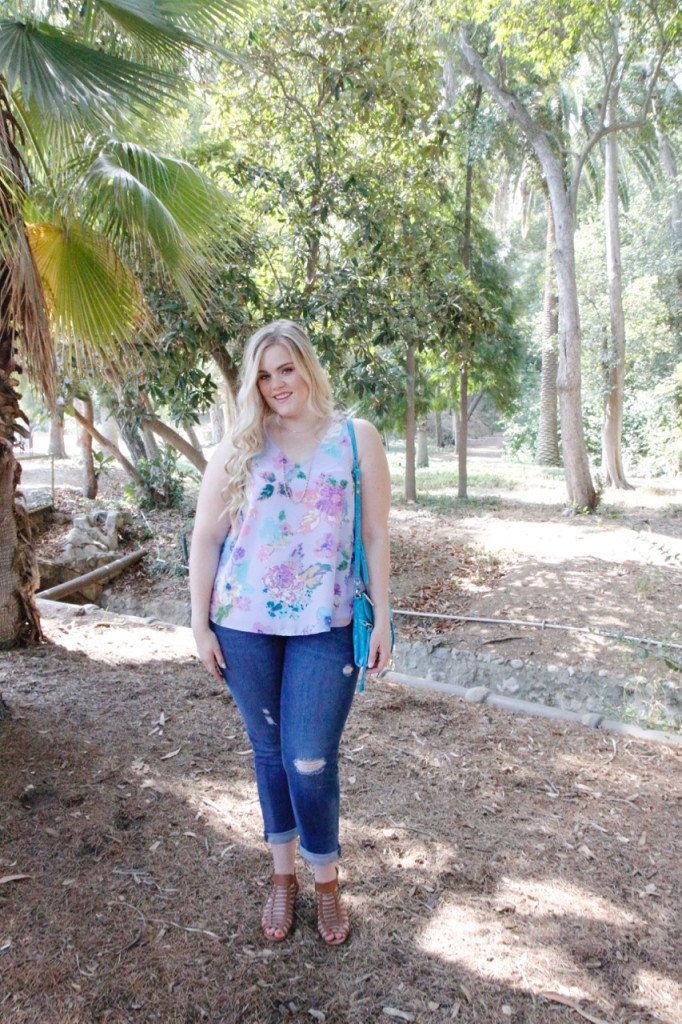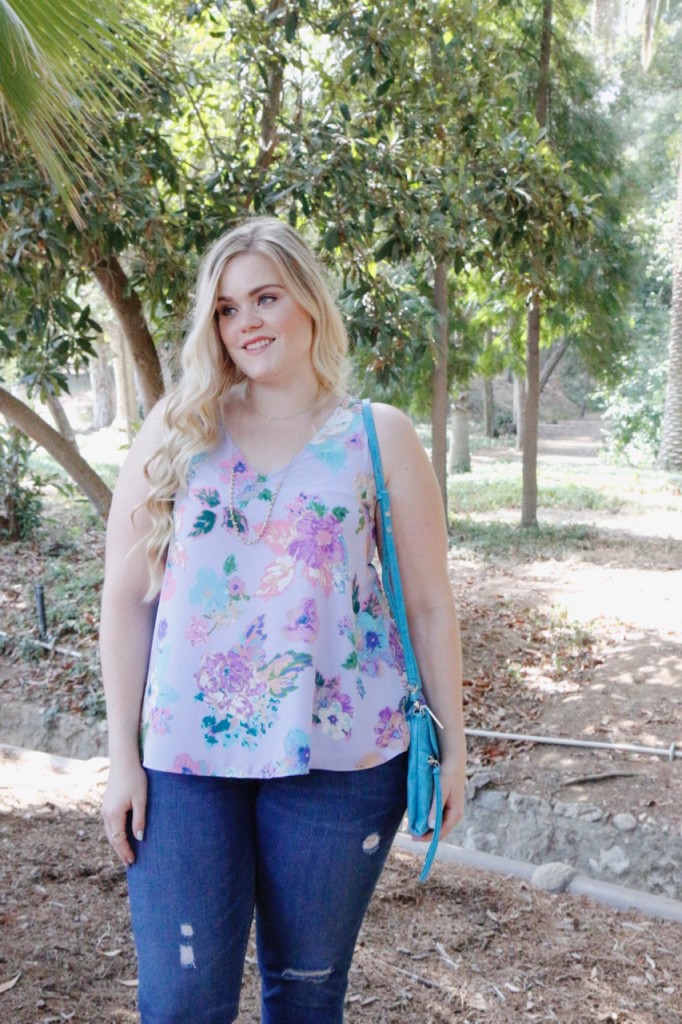 Tank / Stitch Fix // Cropped denim / Old Navy // Bag / Botkier // Long & Short necklaces / Gorjana from Rocksbox (use code "kristinbff320" for your first month free) // Sandals / JustFab
Ahhhh, this print! So vivid, so cheery and floral. The lace-up detailing is a cute touch, and I love that the bag and shoe pairings with this top are endless.
Tank, $36, kept.
Citrus top / Stitch Fix // Cropped jeans // Old Navy // Choker lariat / Poppy Apparel (use code "dressedfortime" at checkout for 10% off) // Bag / Nordstrom // Sandals / Just Fab
"Totes adorbs" is the first thought that came to mind when trying on this top. At second glance, though, it was a little bit, and also had a small snag in the front. I tried to swap it out for a smaller size, but it wasn't available, so, at $48, it was sent back.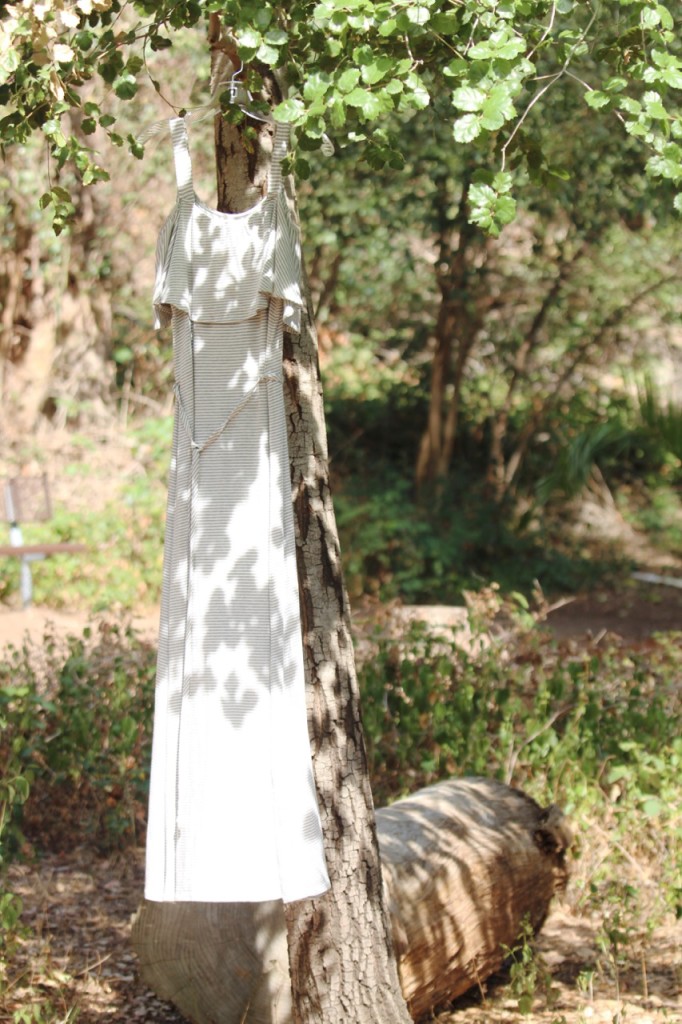 This silly thing, haha. At $58, it wasn't the most I'd ever spend on a maxi dress, but I would pay more for one that fit better. Dress, returned.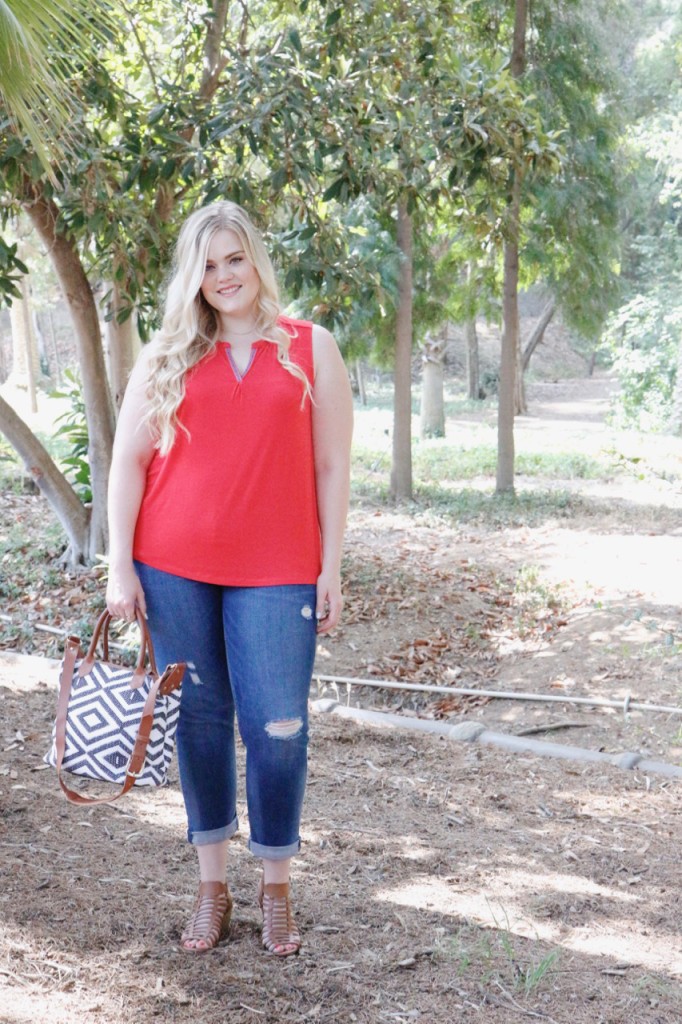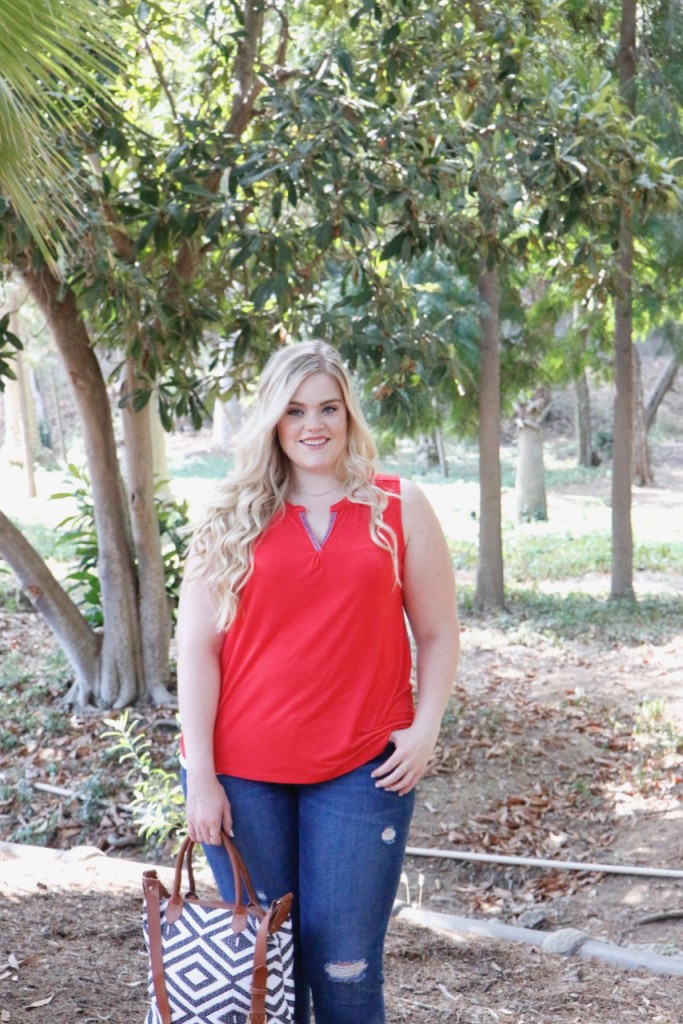 Top / Stitch Fix // Cropped distressed jeans / Old Navy // Bag / Trive Alive from the Box of Style // Choker / Gorjana // Sandals / JustFab
So this top I was on the fence about until the end. It had a sheer printed bandana-like material on the back, but the front just seemed a touch basic to me. Not special enough to warrant keeping.
Top, $48, returned.
Overall, I thought I was going to be keeping more from this fix, but after remembering I'm really trying to pare down my wardrobe to basics and pieces I can't live without, I kept only the one tank that I fell in love with. I hope you enjoyed my August Stitch Fix review!
Shot by Holli Z Photography.
This post contains affiliate links. Clicking on them or purchasing items through them may provide me with a small commission.