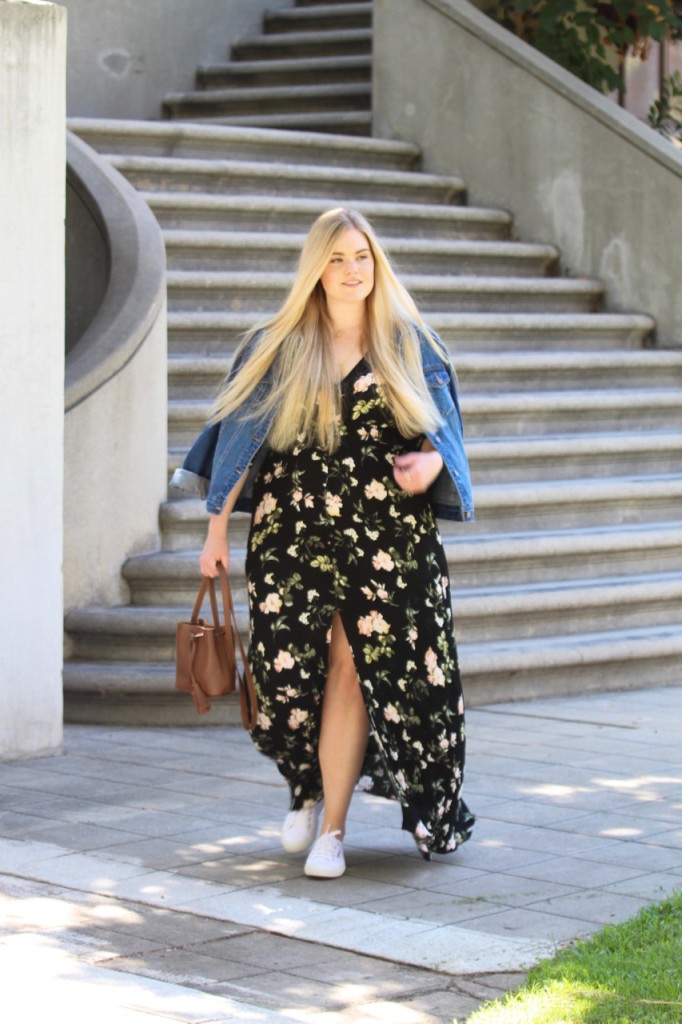 Hello, hello, my loves!
If you're reading this after seeing my post on Instagram, you will already know the news… these long locks are no more! My photographer brought to my attention, actually the afternoon of my big chop, that I still had one last post to share before the big reveal. She asked me if I was going to look back at our shoot, this shot in particular, and regret my decision. More about that in my next post!
For now, I just want to rave some more about this perfect maxi dress that I discovered while browsing around on Amazon's prime day. It wasn't included in the deals, but that didn't matter, because it was still under $30! It comes in like a bagillion colors, OK, closer to 35, but I fell in love with this one because the print reminded me of something Reformation would create. I have neither the budget for that brand, nor am I even sure that they carry my size, plus there's Amazon Prime soooo.
I wanted to share a couple of different ways to style a dress like this, because first instinct would be to throw on a pair of flat sandals and call it a day. For the first look, I chose some brand new white sneaks, a denim jacket, little crossbody bag and delicate layered necklaces. This is so perfect for brunch with the girls or a date where you know you'll be walking a bunch. Later on in the post, I paired it with some mixed-metal mules, my favorite O-ring bag, and some oversized sunnies. I'd definitely wear this to go shopping or grabbing a quick dinner with the boyfriend. I hope you enjoy the looks!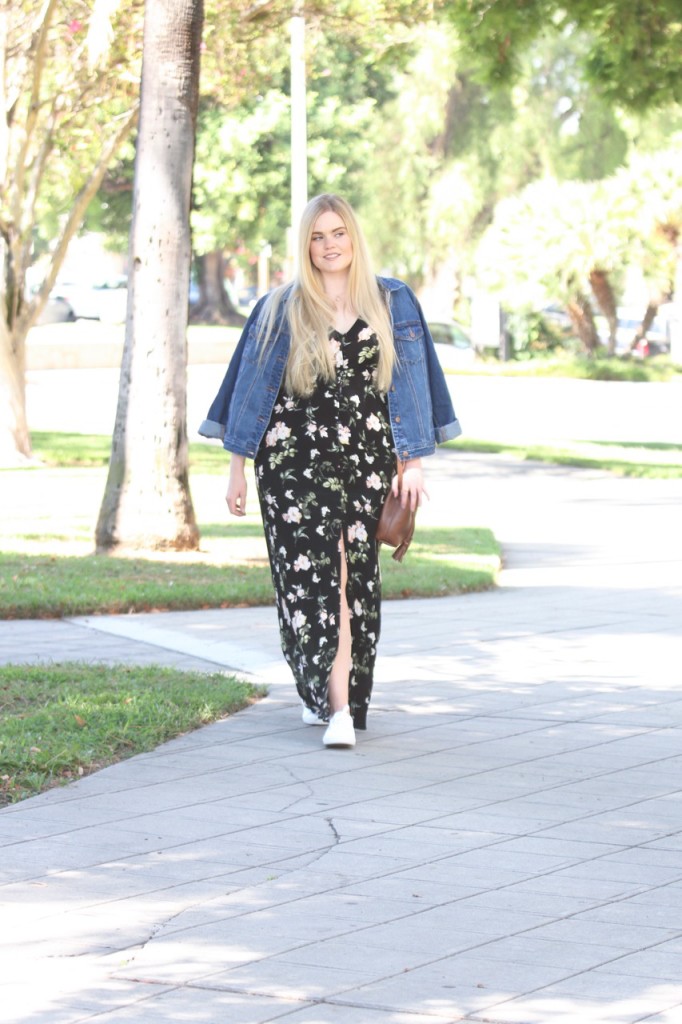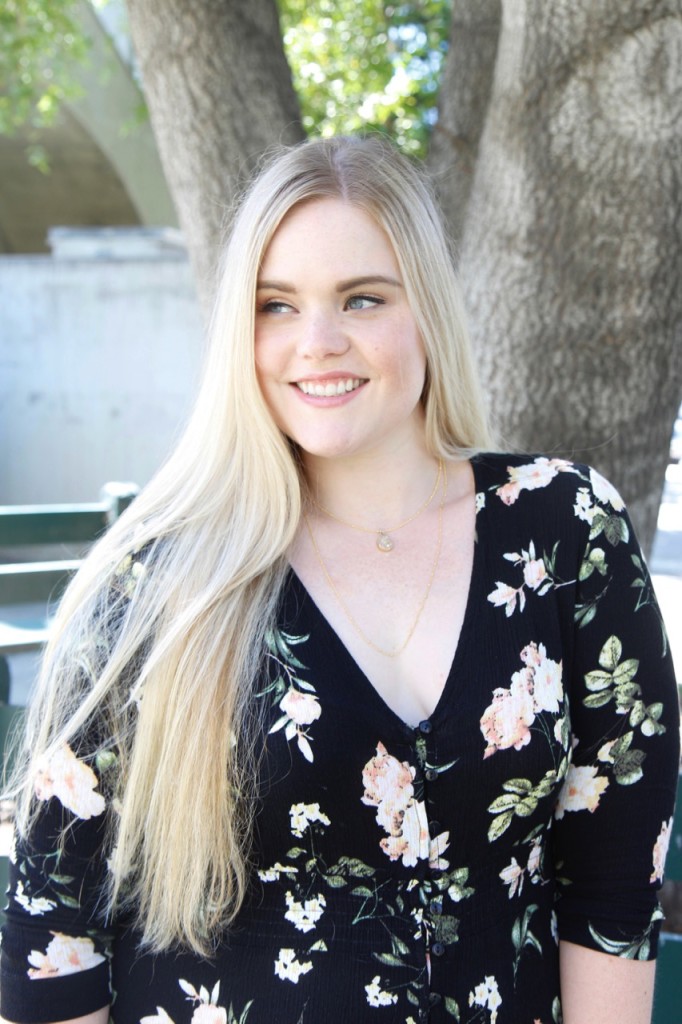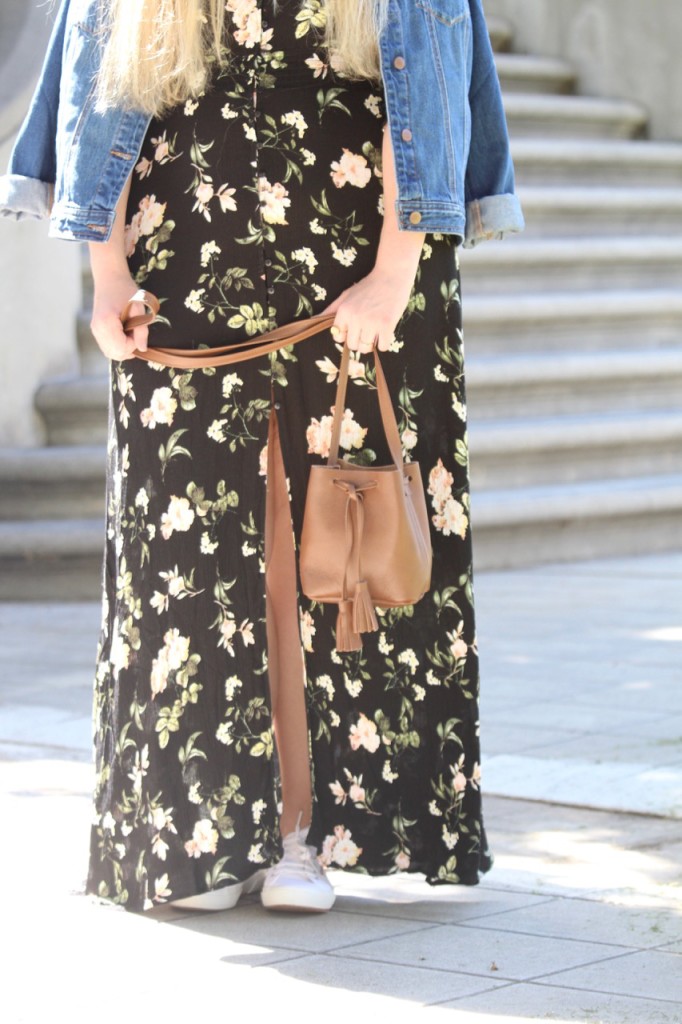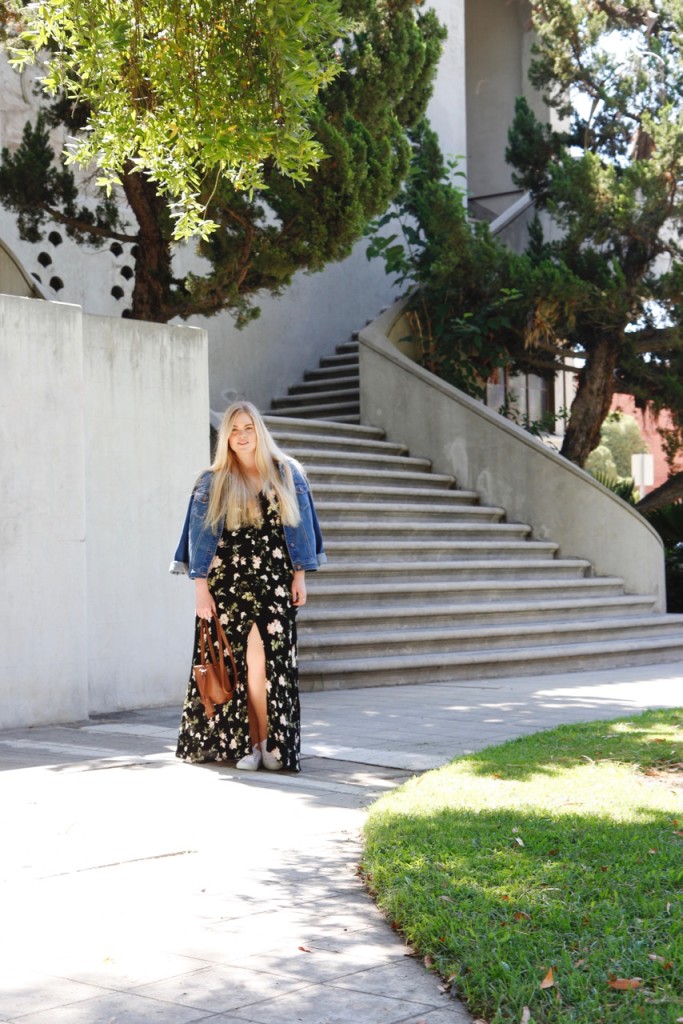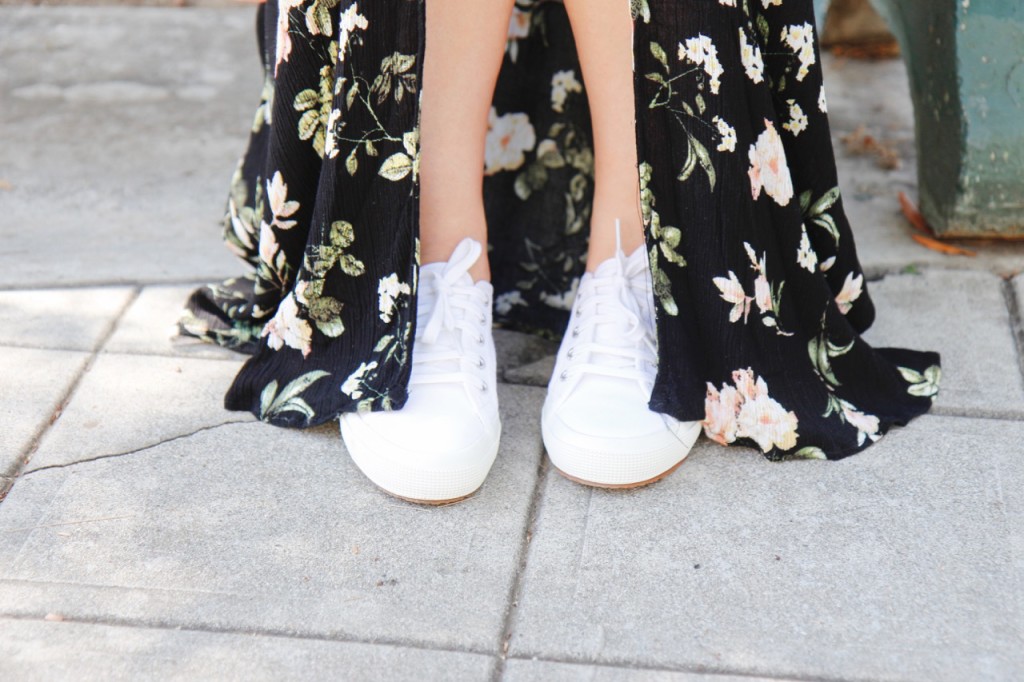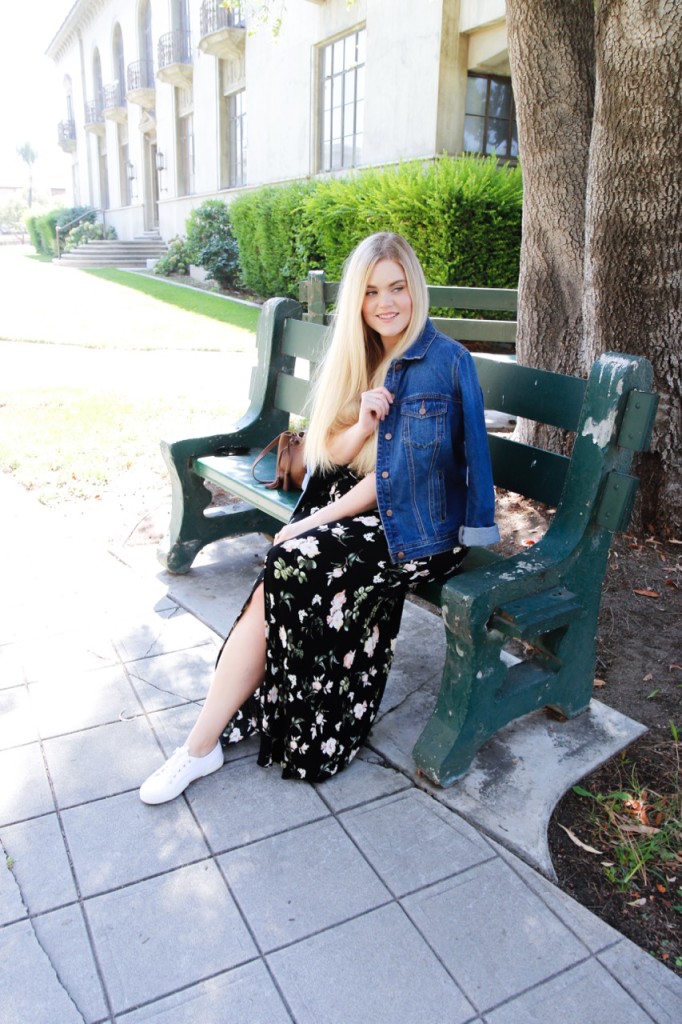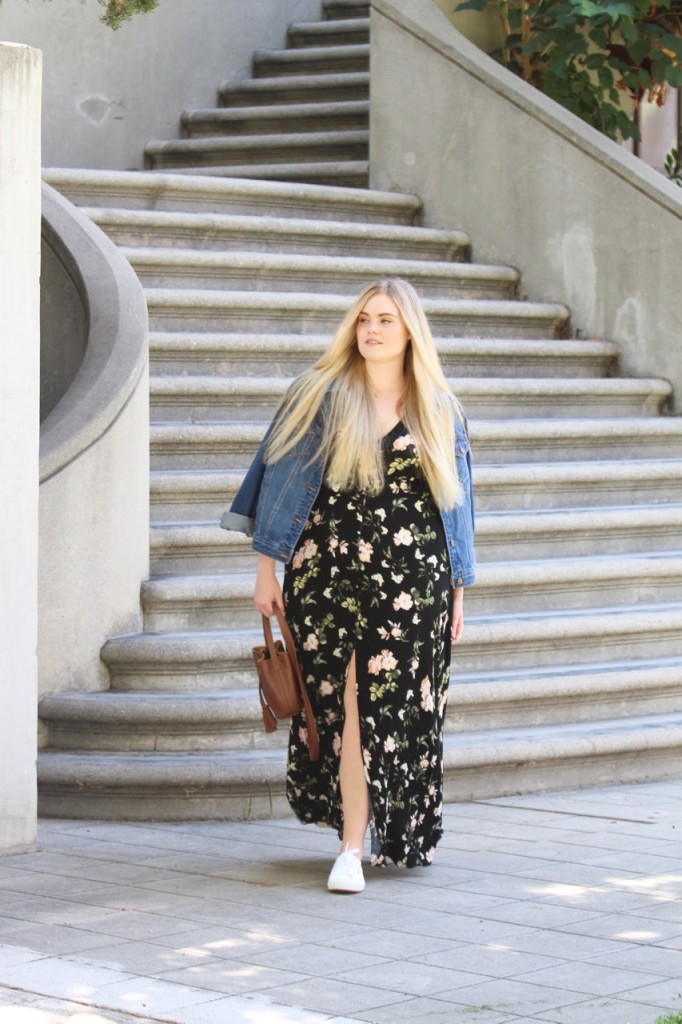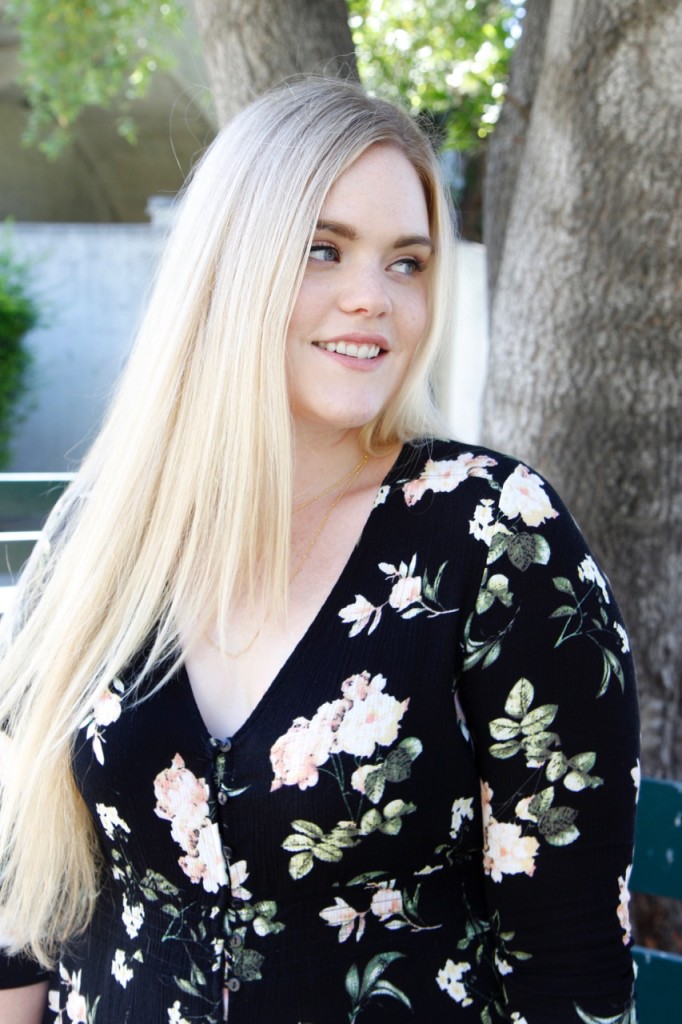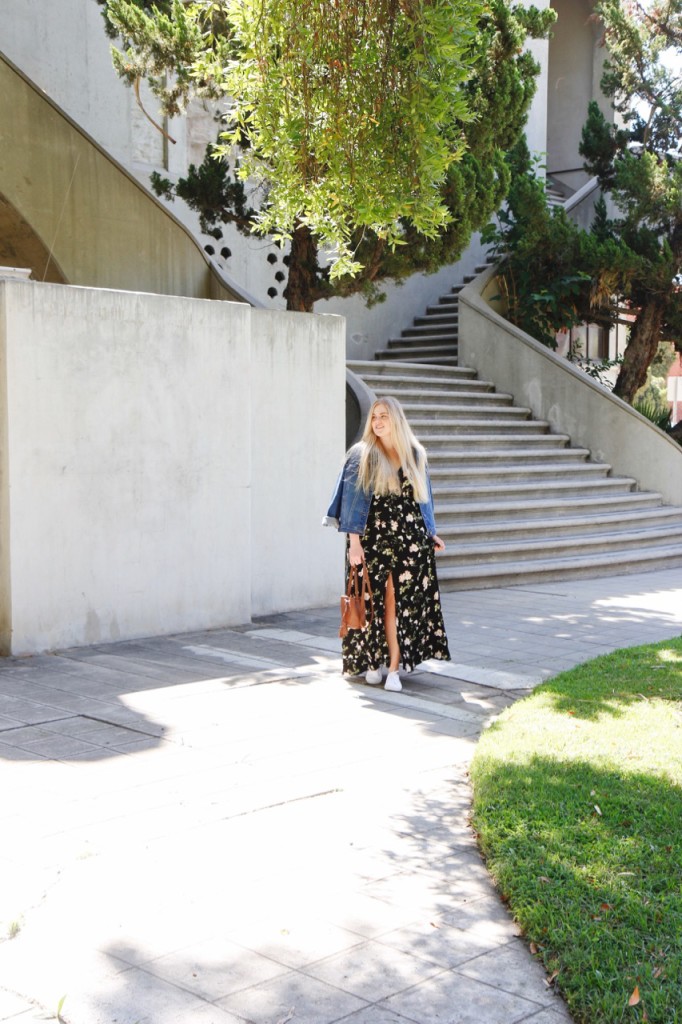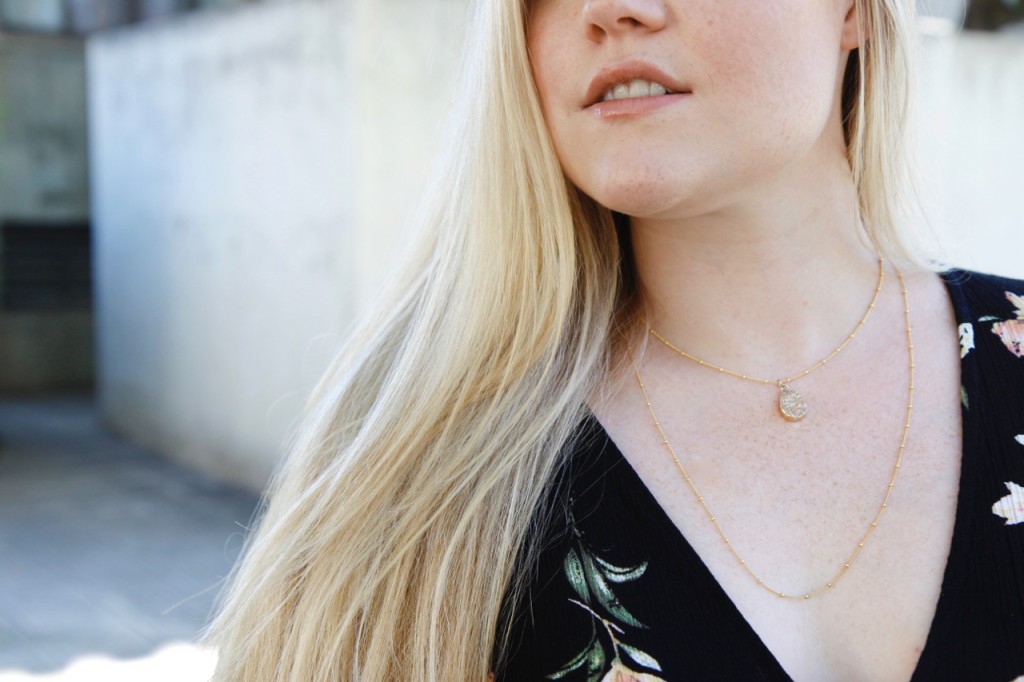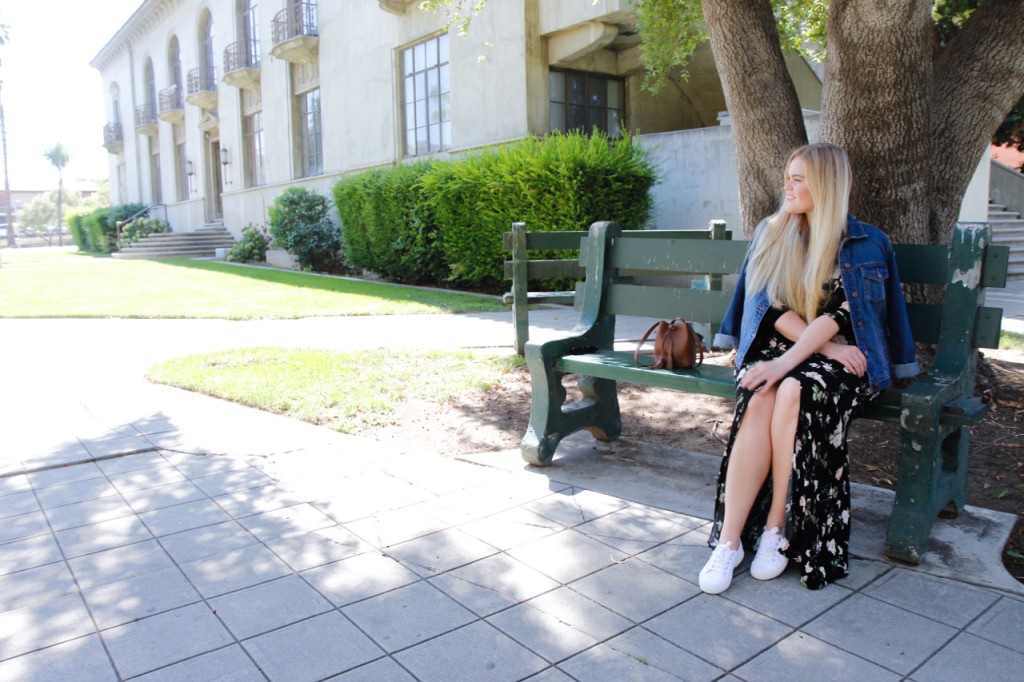 Dress / Amazon // Jacket / JustFab // Sneakers / Superga USA // Bag / Shaffer LA from the Box of Style // Necklaces / LA Finds
Look Two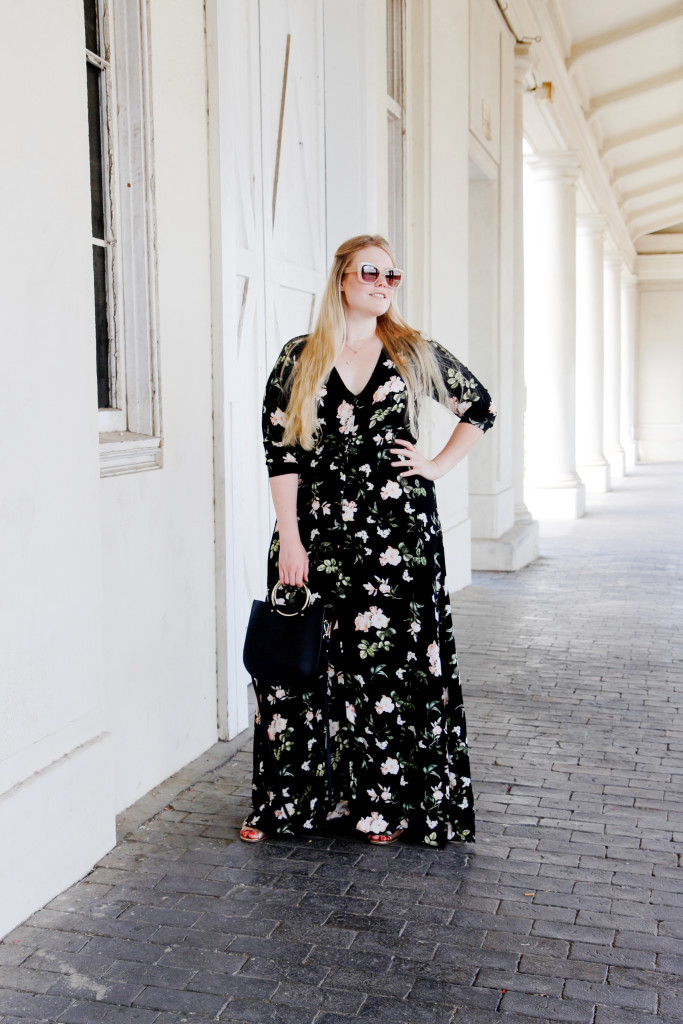 o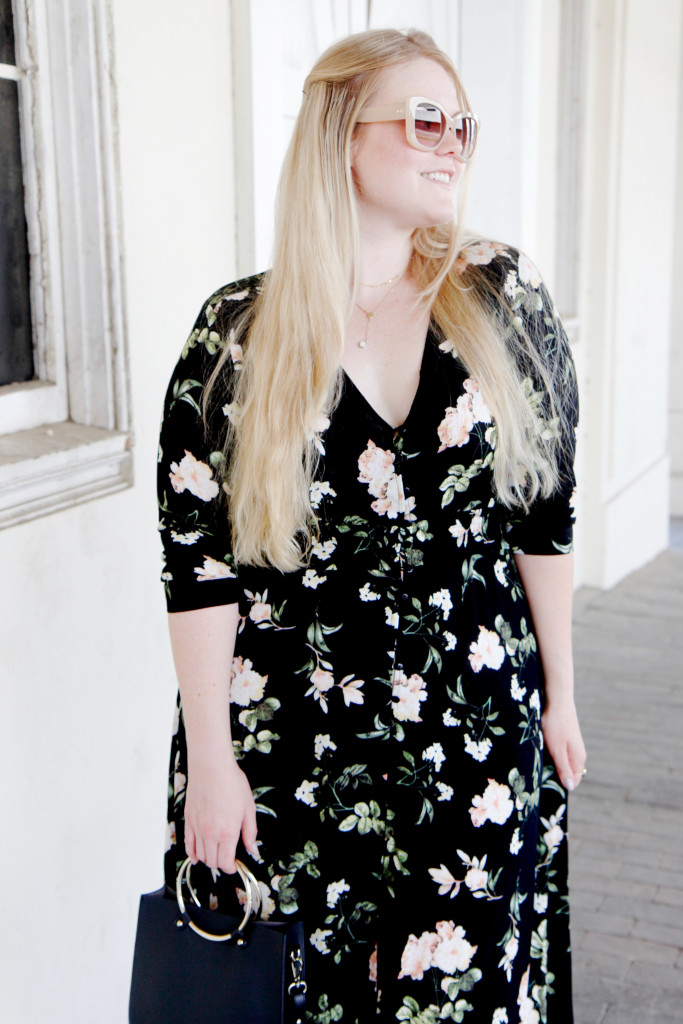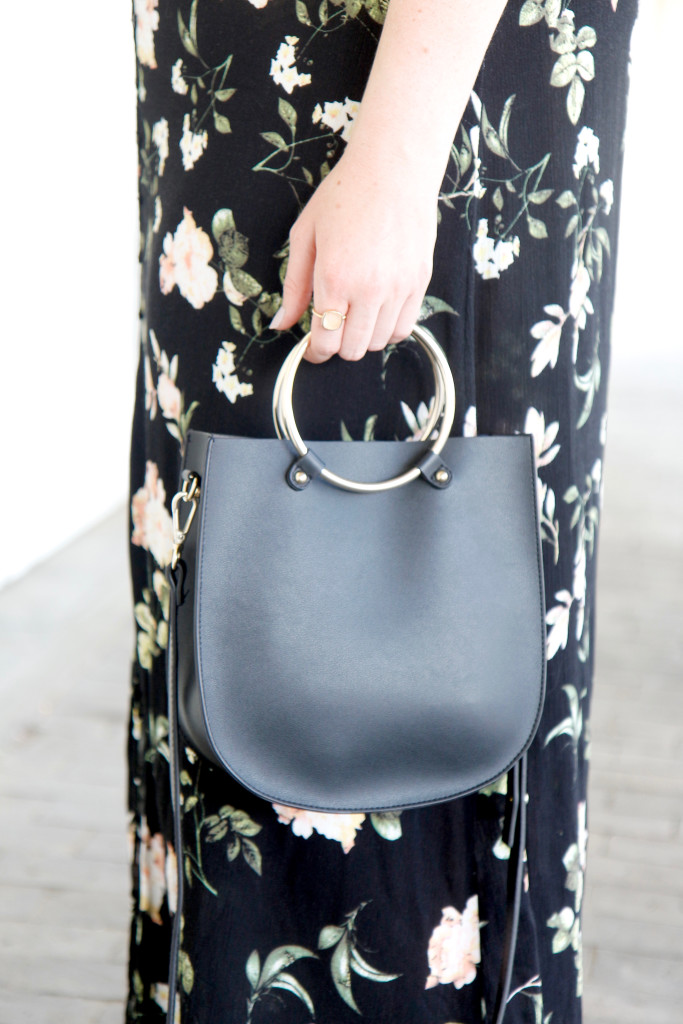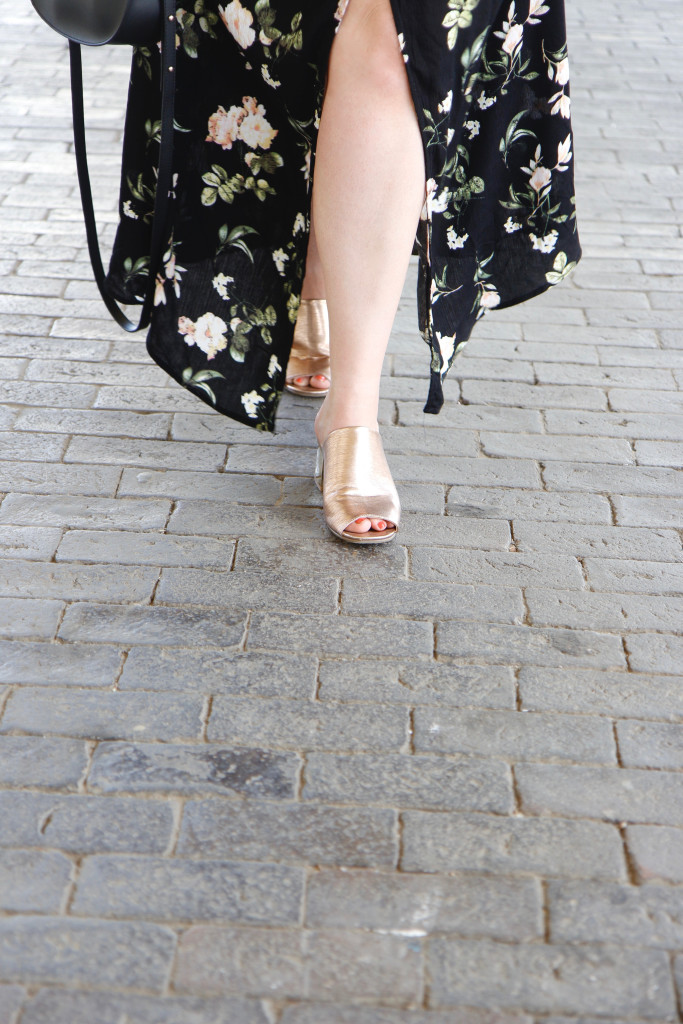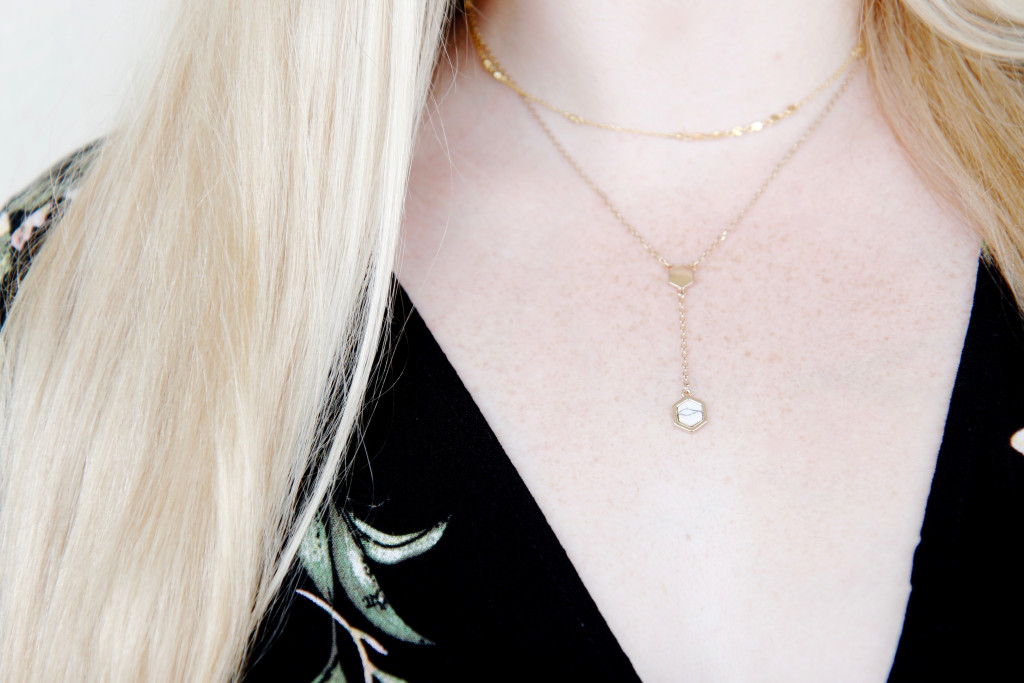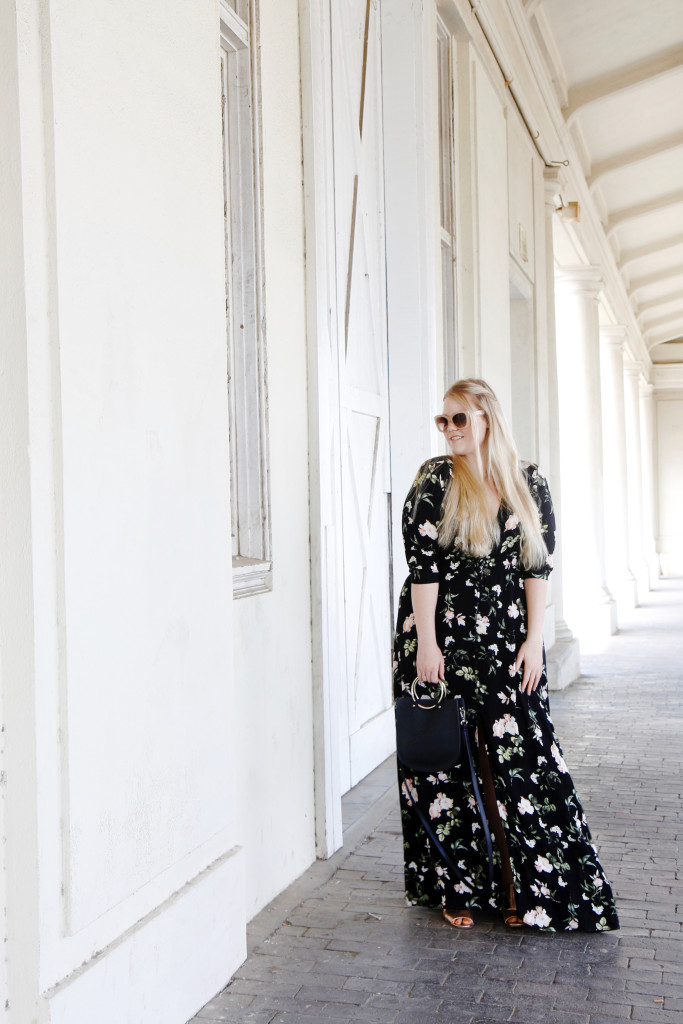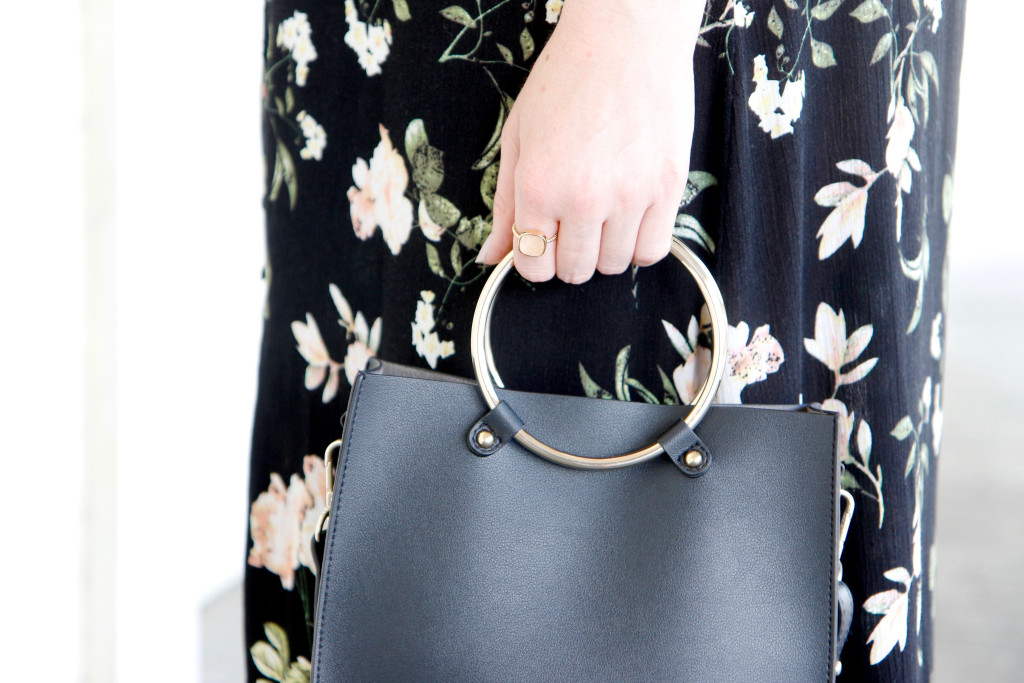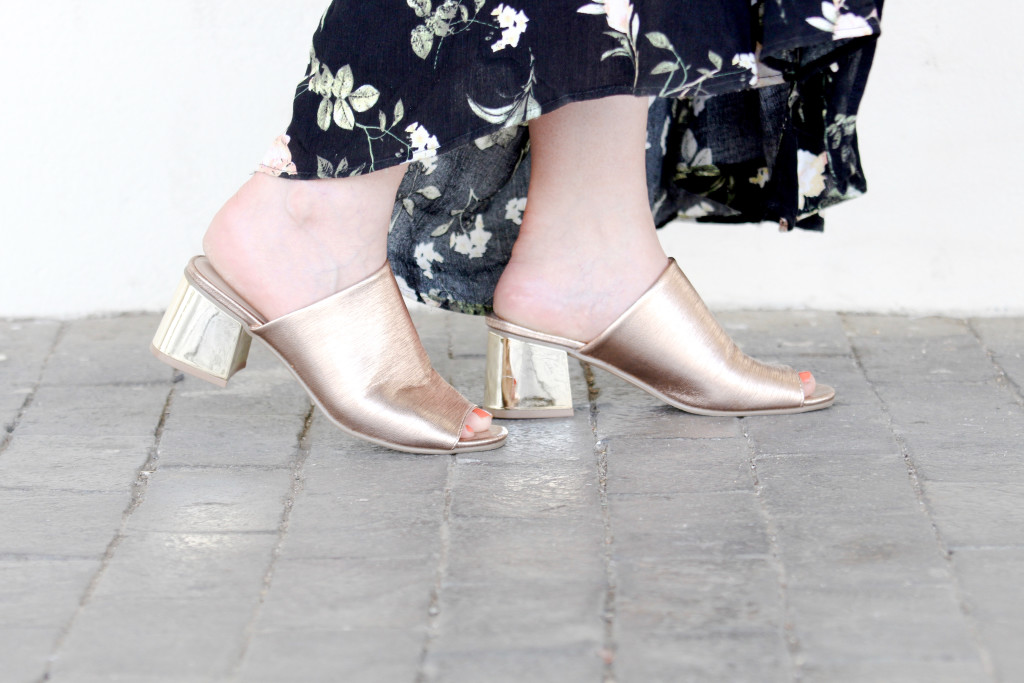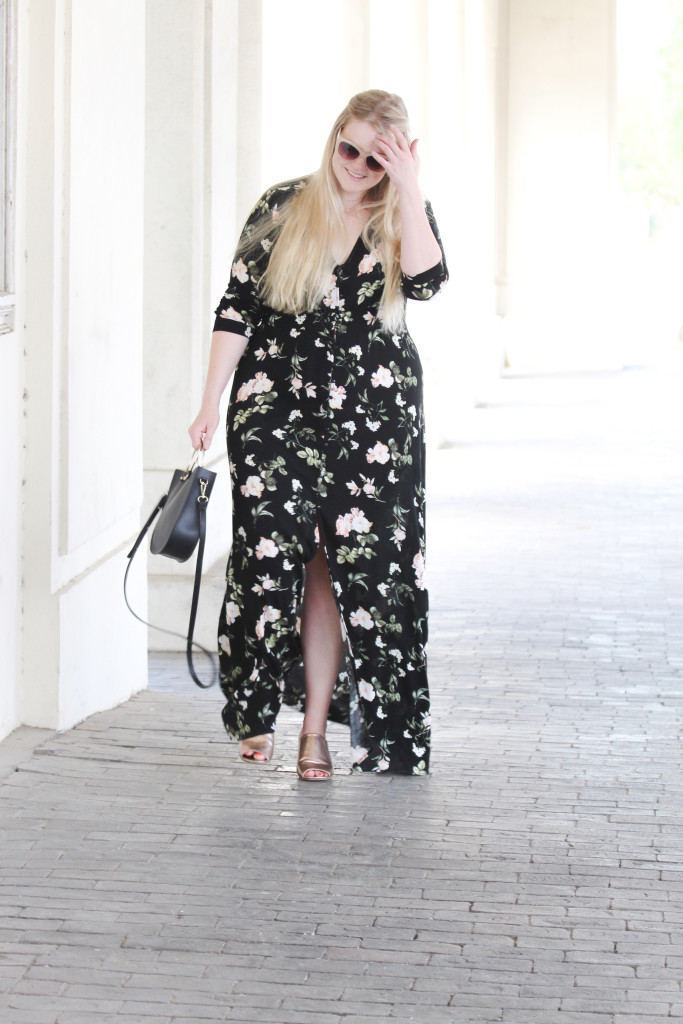 Dress / Amazon // Mules / ASOS // Bag / Nordstrom // Both necklaces / Gorjana from Rocksbox // Ring / Rocksbox (use code kristinbff320 for your first month of Rocksbox free!) / Sunnies / Lauren Conrad for Kohls
Shot by Holli Z Photography.
This post contains affiliate links. Clicking on these links or purchasing items through them may provide me with a small commission.