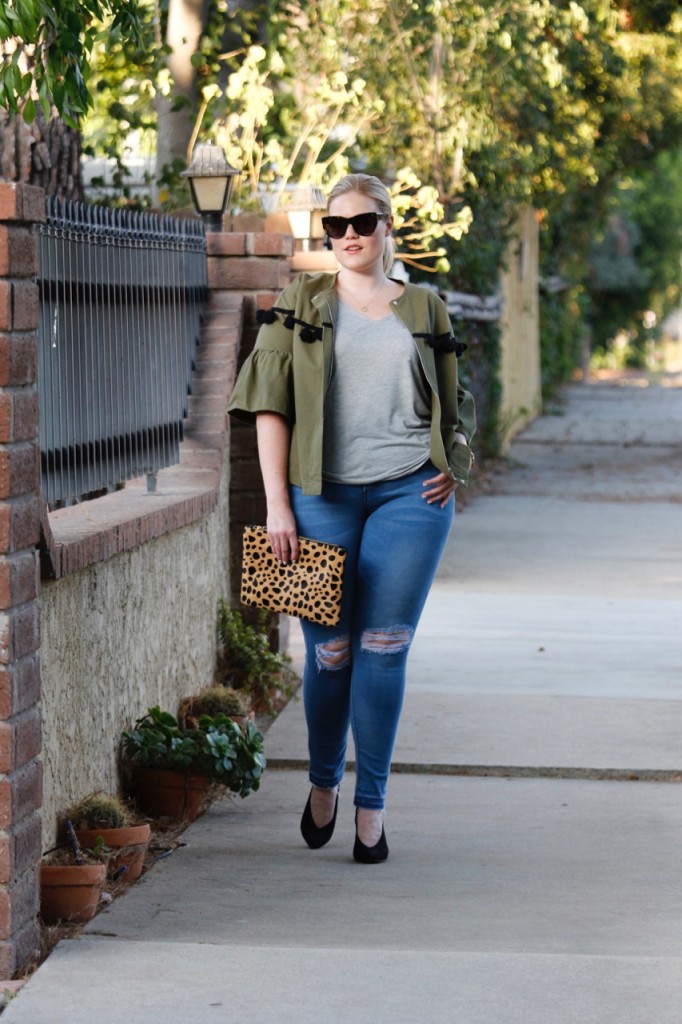 This post contains affiliate links. Clicking on them or purchasing items through them may provide me with a small commission. This is just a part of what keeps Dressed for Time going! 😀
Hello, my loves!
Happy Wednesday. It really does feel like the middle of the week right now, because I'm sandwiched between weekends full of events! It's kind of a new feeling for me, but I'm not mad at it. If you follow me on Insta, you probably already knew that I attended OC Fashion Week and I had a blast! I met up with some of the other members of the SoCal Blogger Babes group, and we watched a handful of local designers show off their latest collections. This weekend, I'll be attending a restaurant opening in-town, Fashion Week OC at Fashion Island hosted by Simply, and visiting my local Nordstrom to check out their Fall Beauty Trend event! Whew! I'm far from a social butterfly, but I'm having so much fun traveling around Southern California, and honored to be included in the festivities!
Back to the outfit at hand, I finally found a fall transitional piece that incorporates one of my fave trends from summer, pompoms! This was actually my first foray in to trumpet sleeves, and I love that this trend is following us in to cooler months as well. Some pieces just FEEL fun, and this is definitely one of them. I paired it with a grey tank (a fall essential), some distressed denim complete with frayed hems, and these TDF heels! I wish they came in white, because I'd already be on that train, but I'm searching for a similar pair to rock all fall and winter long. I love this look because it's current without being a slave to the trends, do you feel the same?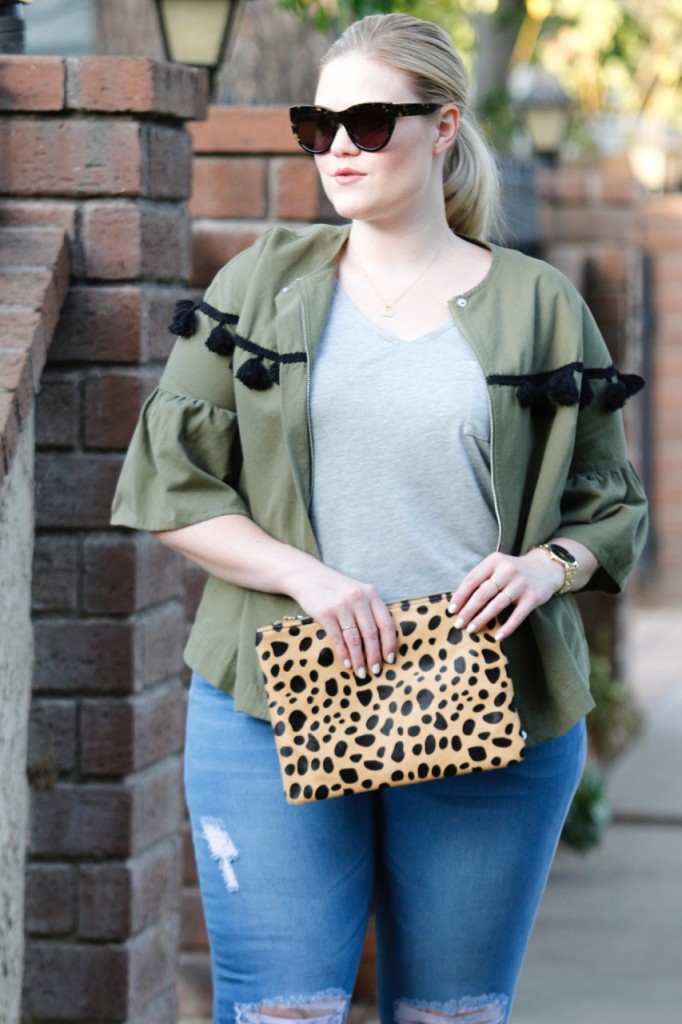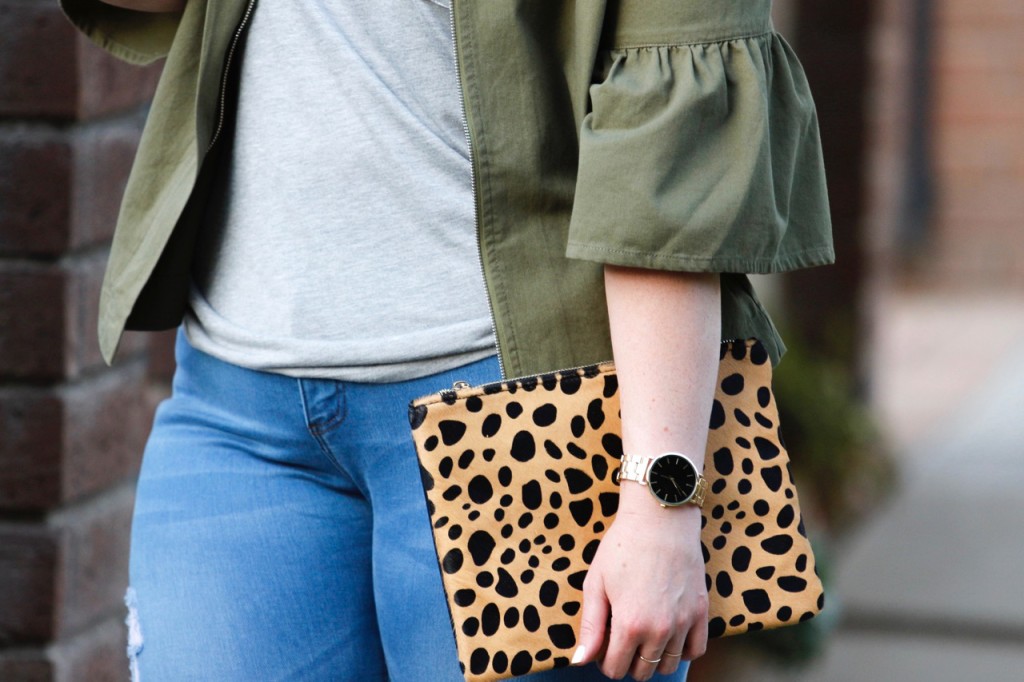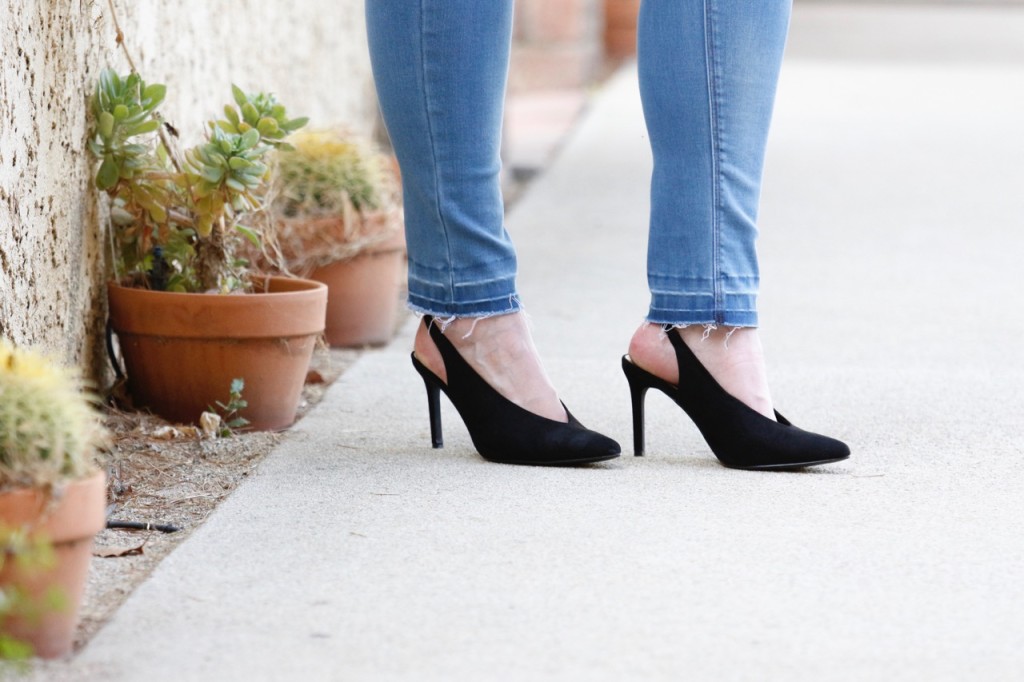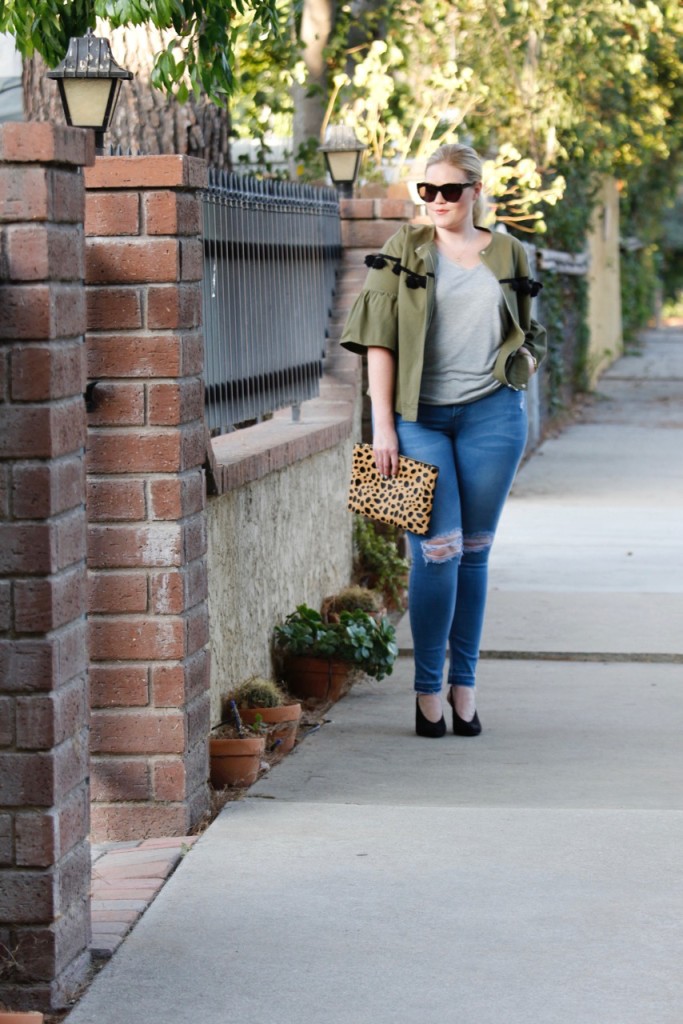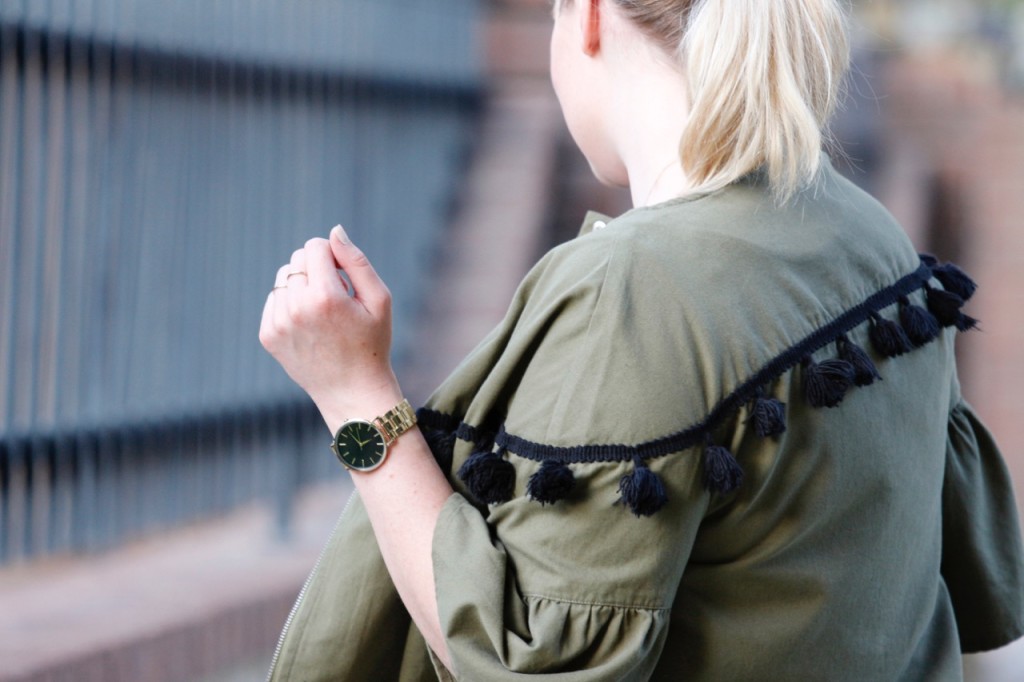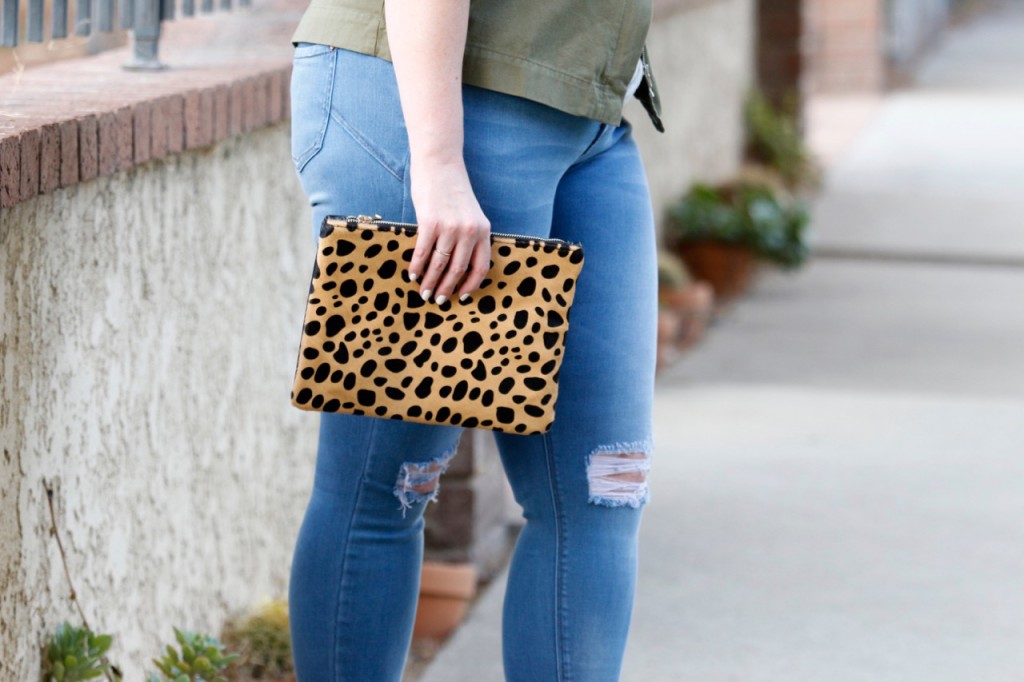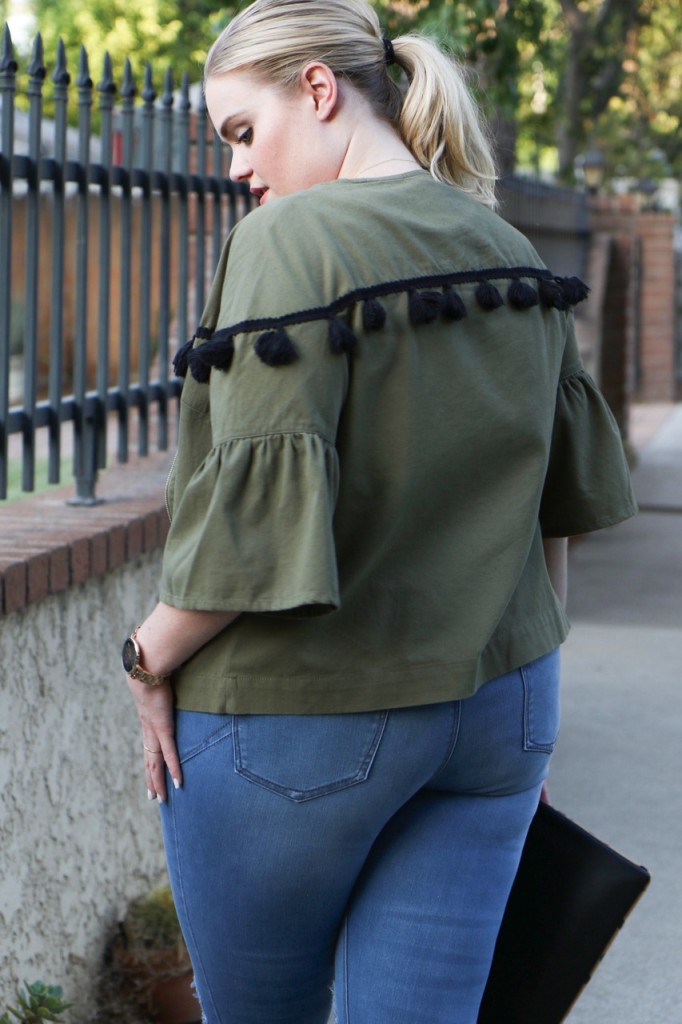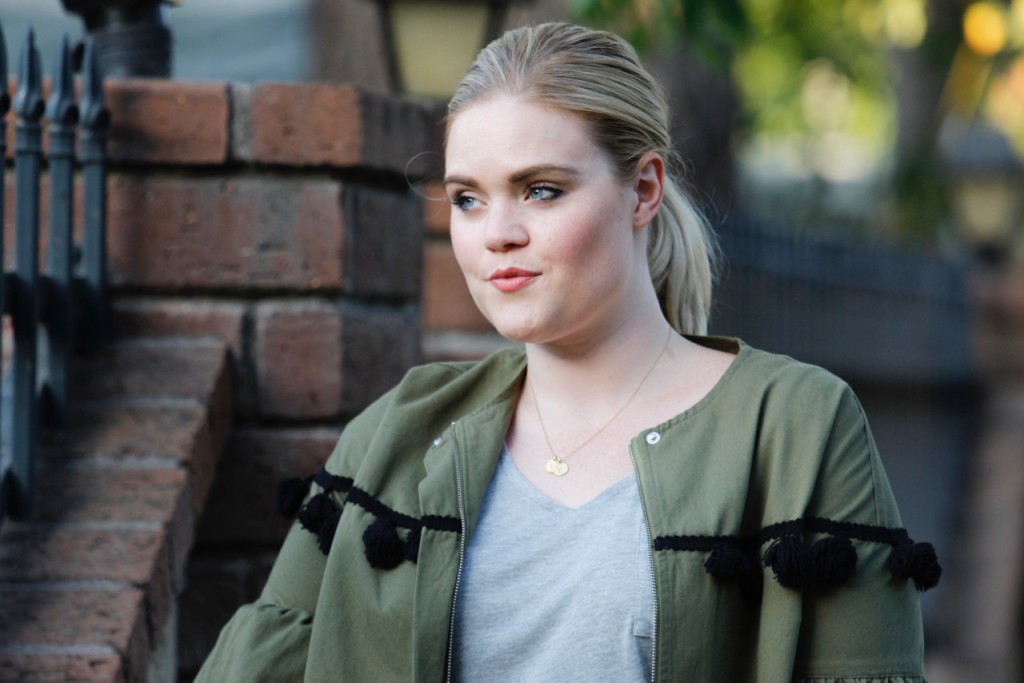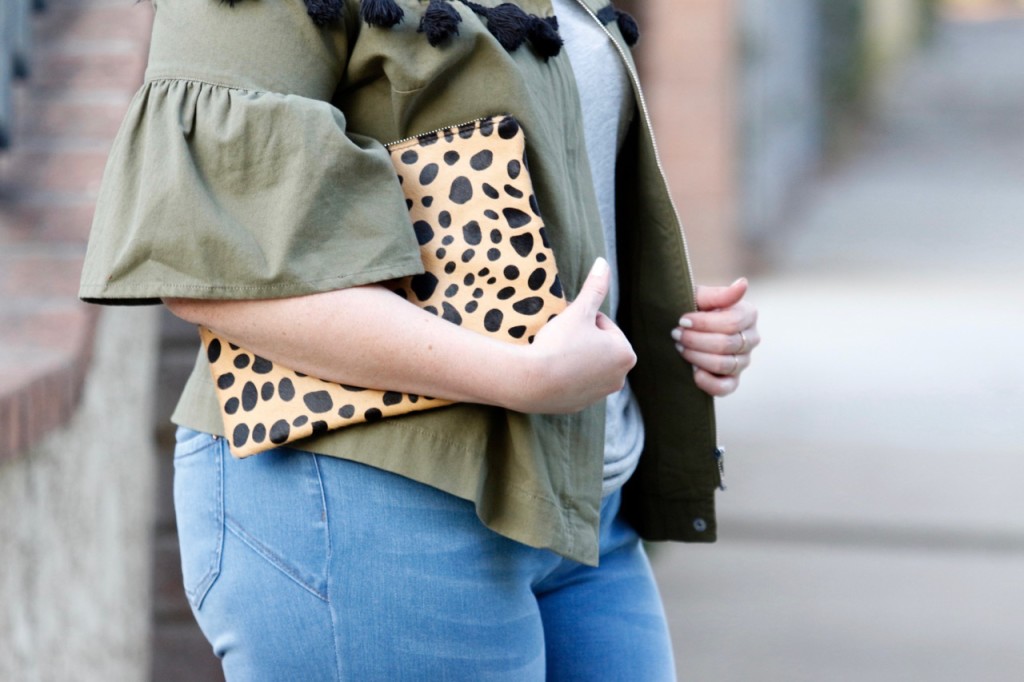 Jacket / Tank / Jeans / Heels c/o Simply Be // Clutch / Nordstrom (only $45!) // Necklace / Kyle Chan Design // Watch / Nordstrom // Sunnies / Raen from the Box of Style
Shot by Holli Z Photography.
This post was sponsored by Simply Be. Items in this post were provided to me for reviewing and styling purposes. All thoughts and opinions expressed are my own, and I would never endorse companies or product that I don't personally use and love.