Hello loves!
I've been going a little nuts over all of the gorgeous little sets that Birchbox has been putting out recently… Not only are they cute, fantastically curated collections of items, but I'm finding most of them to be very useful in my house and they're at crazy good prices! I've previously posted the Lovely Day Set (where I fell in love with Greenleaf candles), and the Gym Bag Heroes set, which I adore (especially the socks and water bottle), and have since purchased the Entertaining Essentials Set and the Charmed Life Set.
First up, Entertaining Essentials!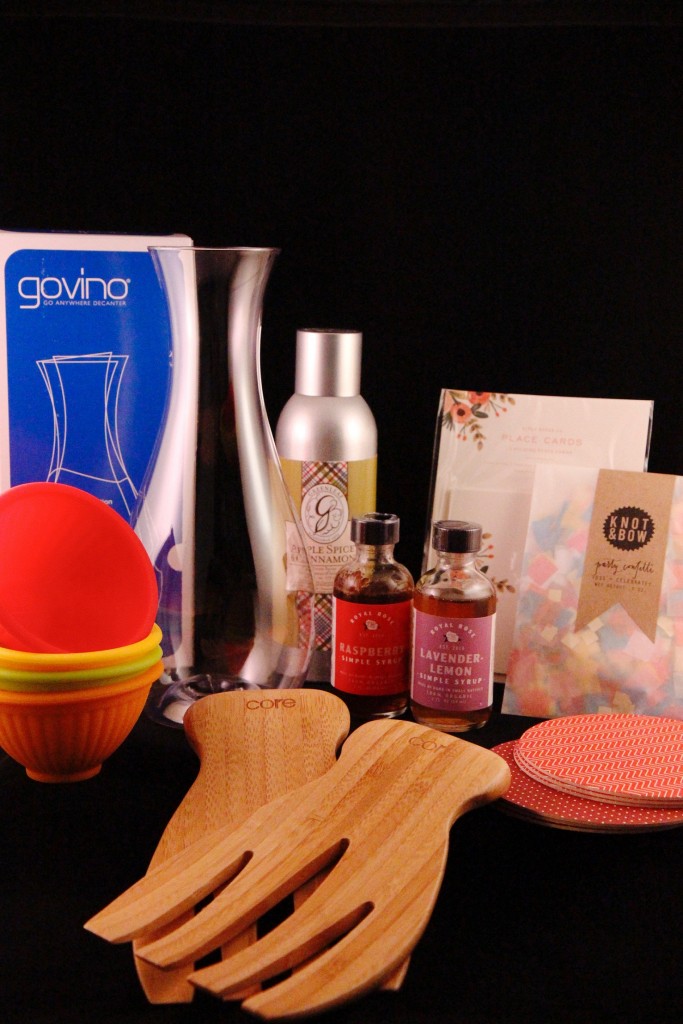 Pretty much everything is something I would purchase outside of a set. Love the little silicone pinch bowls, bamboo salad servers, and the unbreakable wine decanter. I will definitely make good use of the syrups in cocktails when we have guests over, and the place cards if we have a more formal gathering at the house. The only thing I'm a touch iffy on is the coasters, as the cheapie cardboard isn't really appealing, but at least I won't be sad to throw them away at the end of the night if they get messed up! This set is $42, but I took another $10 off using some Birchbox points I had saved up.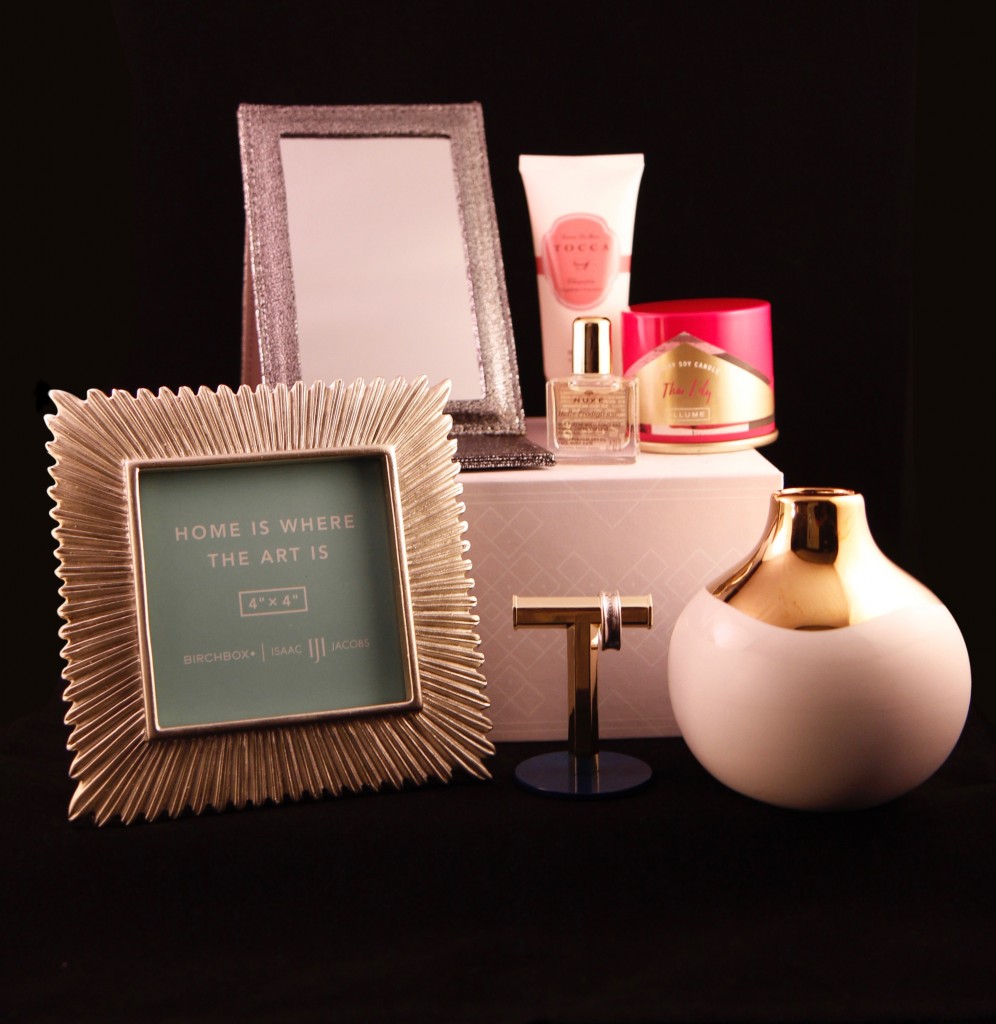 The most recent set I've been going gaga over is the Charmed Life Set. Sadly, this one isn't available anymore, but I still wanted to share all of the goodies that were included. I truly can't believe this set was only $40 as an add on to my regular sample box, as I would have paid $40 for just two of these items! The Illume candle smells amazing, and I've been wanting to try this multi-purpose oil from Nuxe for a while. Anyone who knows me knows that I am obsessed with all things gold, so the fact that the picture frame, bud vase and ring holder are all covered in gold makes my heart happy.
There are a couple of sets right now that I've got my eye on, the Strong Start, and the Everyday Glamour. Strong Start is similar to the Gym Heroes, but it has a bkr bottle (LOVE!) and some different beauty products. Everyday Glamour features some great luxury makeup and skincare items, along with a gorgeous metallic pouch. These Birchbox finds would also make for lovely Valentine's Day gifts, for a friend getting back on the fitness-minded track, or for anyone who loves to feel all girly and pretty.
😀
Product photography by Holli Zenko.