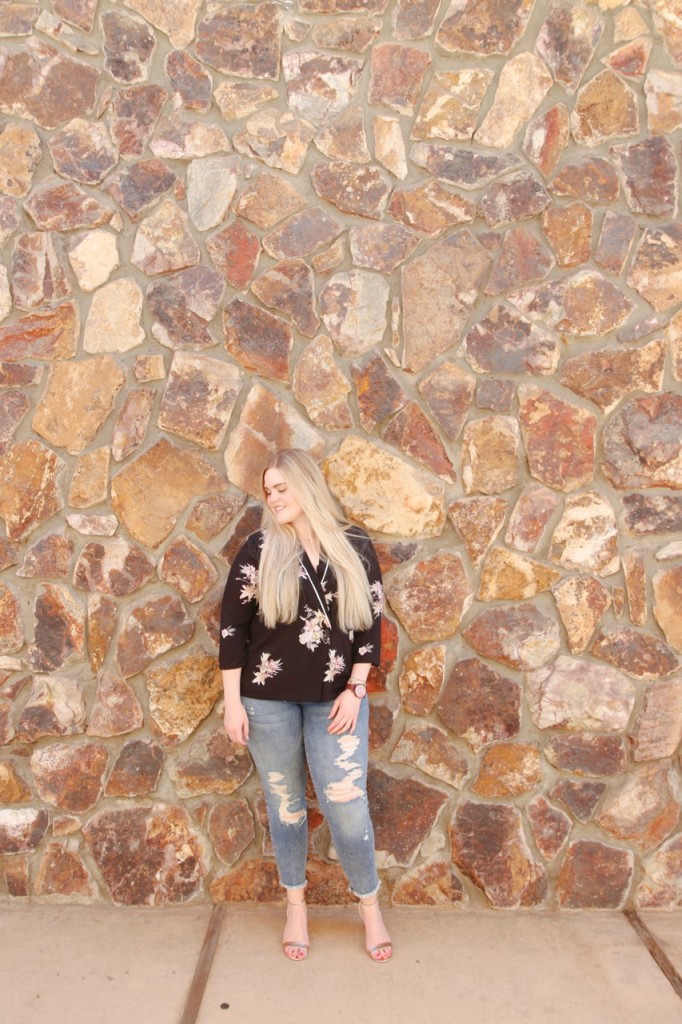 Hello, loves!
I seriously can not get over how quickly this year has gone by! Admittedly, the first couple months of 2017 were a little blurry for Mark and I, with two family members passing away and a flood in our front room, but even still, I feel like it was April just yesterday! Another month of summer, and fall will already be upon us.
Planning ahead a bit, I'm loving the idea of bringing florals in to fall. Let's be honest, I could wear them all year round, but some of the neon and pastel florals don't really translate well into colder weather. I've found that sticking to prints that have either a dark background (grey, navy, black), or ones that have autumnal-themed flowers (red, plum, yellow, orange), can give a piece a lot more versatility in terms of being able to wear it seamlessly throughout the year. I love pairing florals with more substantial jewelry pieces, like a statement necklace, or an oversized watch. The rose gold trim and purpleheart links of this Jord watch make it the perfect transition piece into fall and winter.
I've been a longtime fan of Jord, and when they reached out and offered to hold a giveaway for my readers and followers, I was all about it! I think the wooden watches are really cool, and I especially love the uniqueness of the one I picked out. Details of the giveaway are at the bottom of this post 😀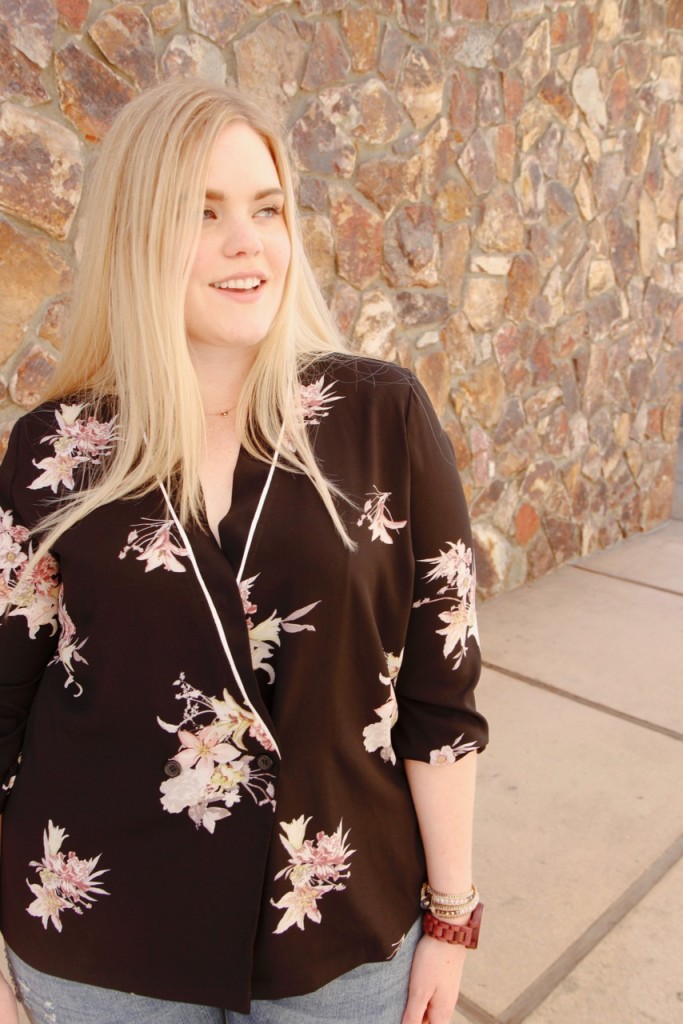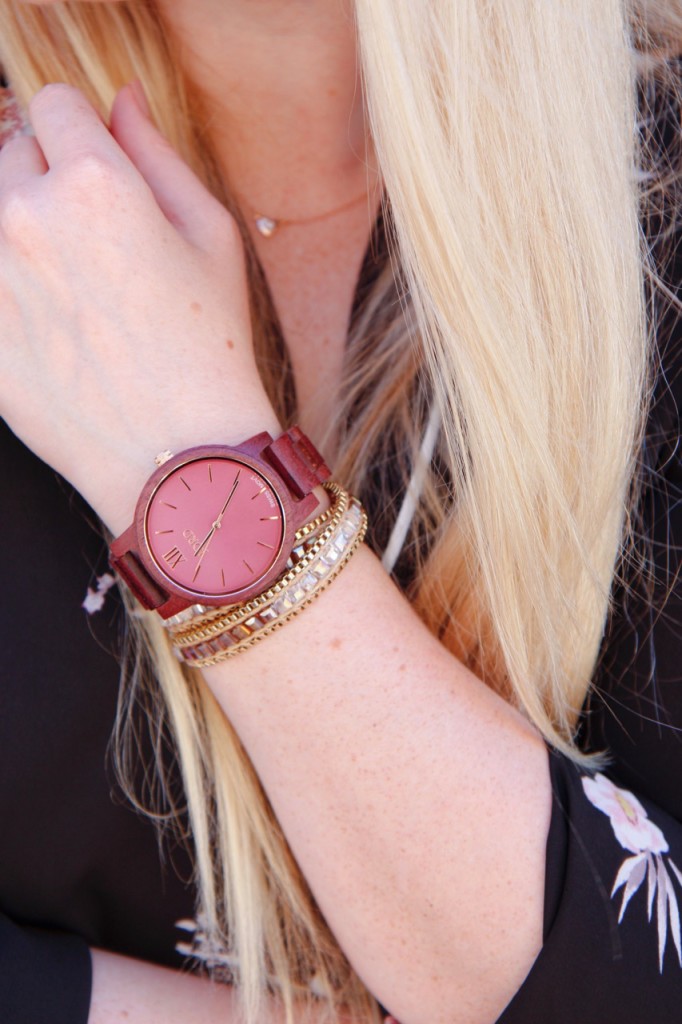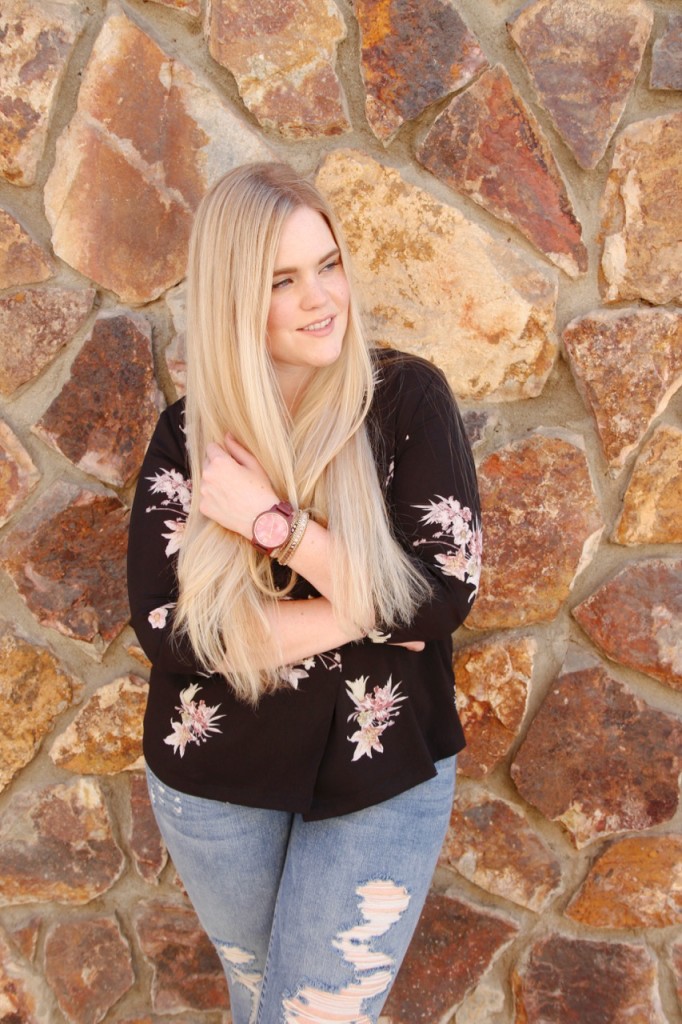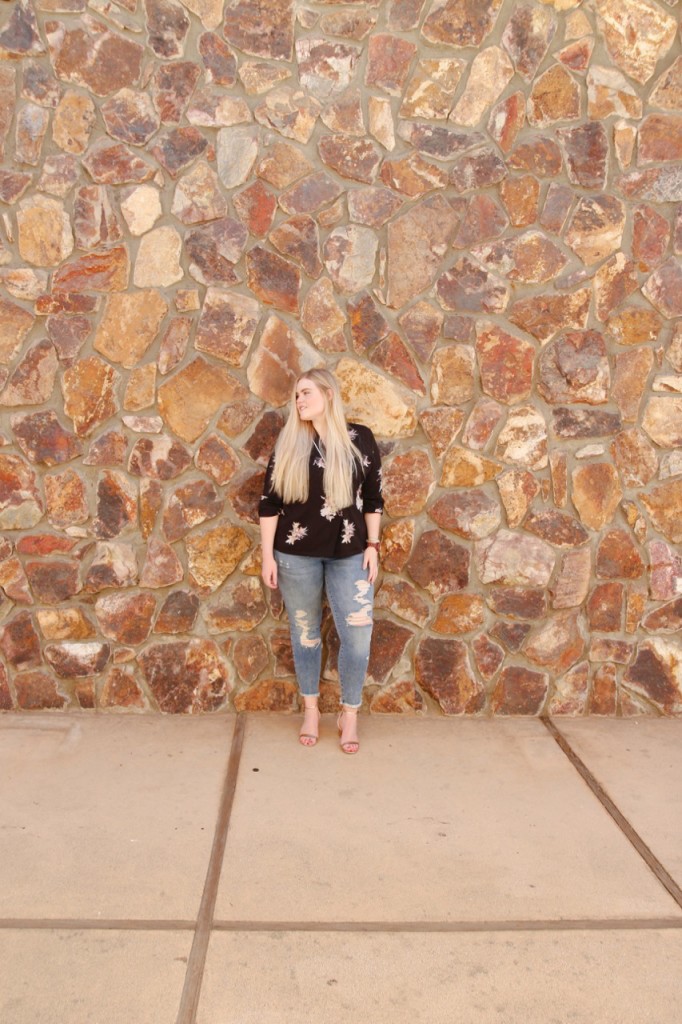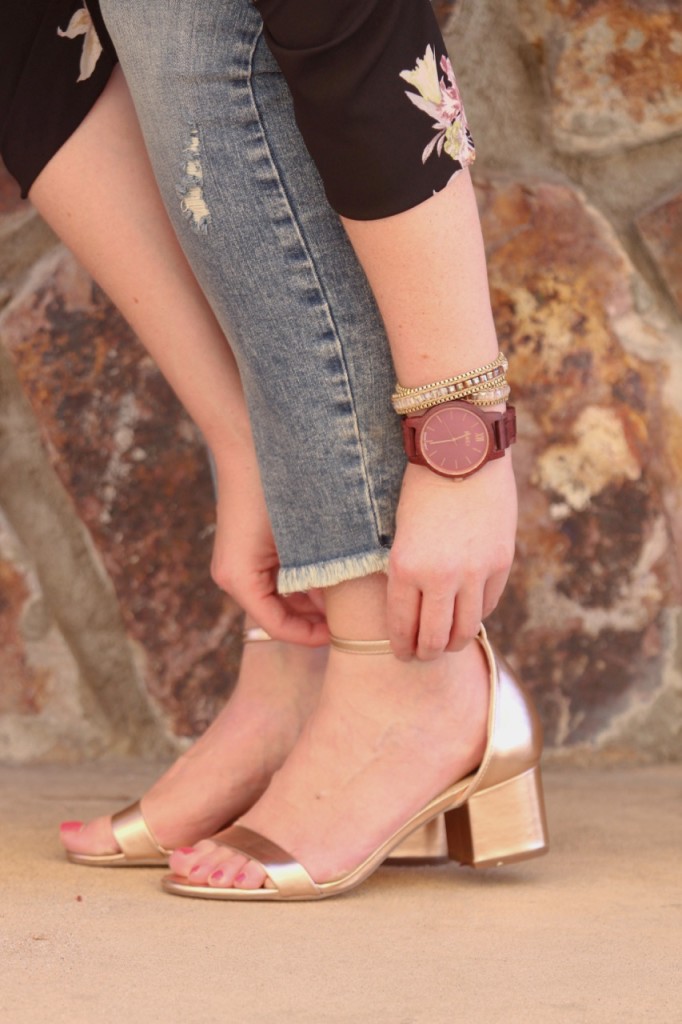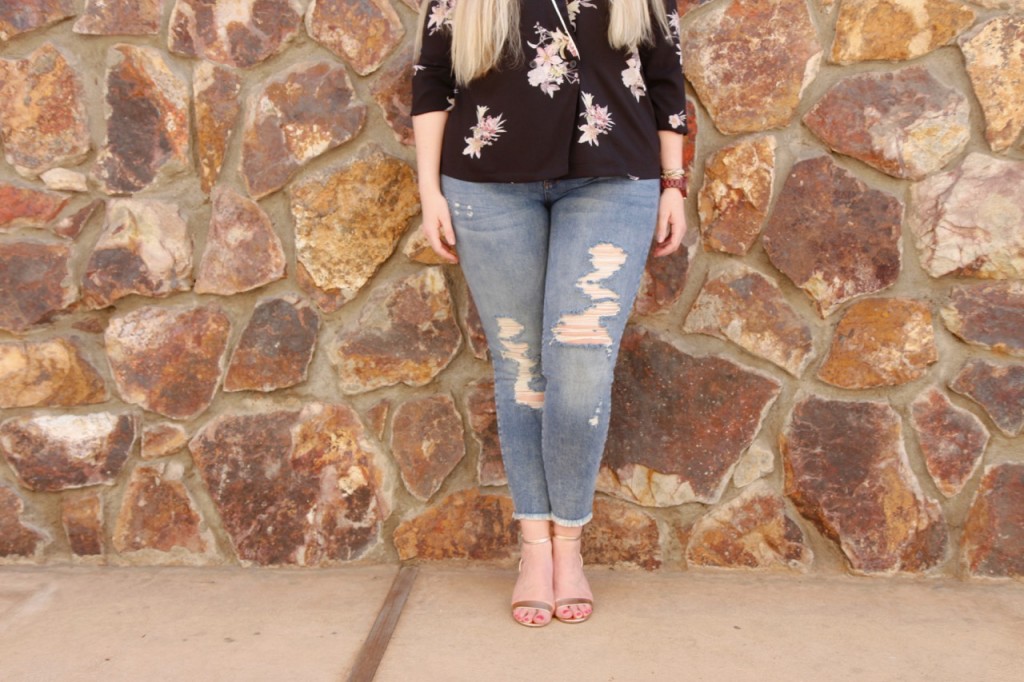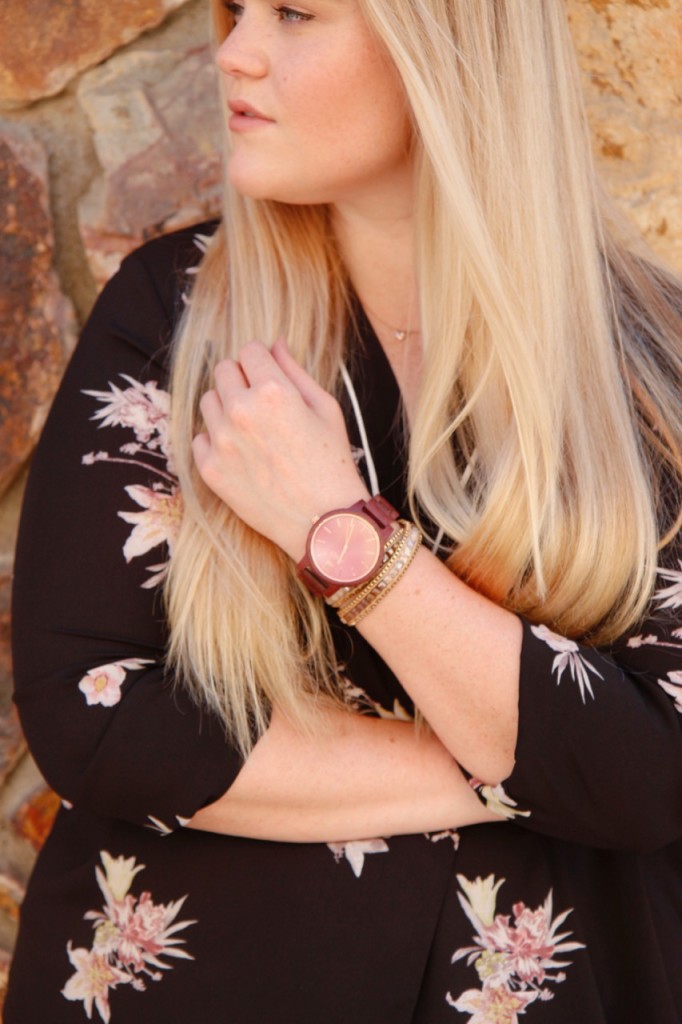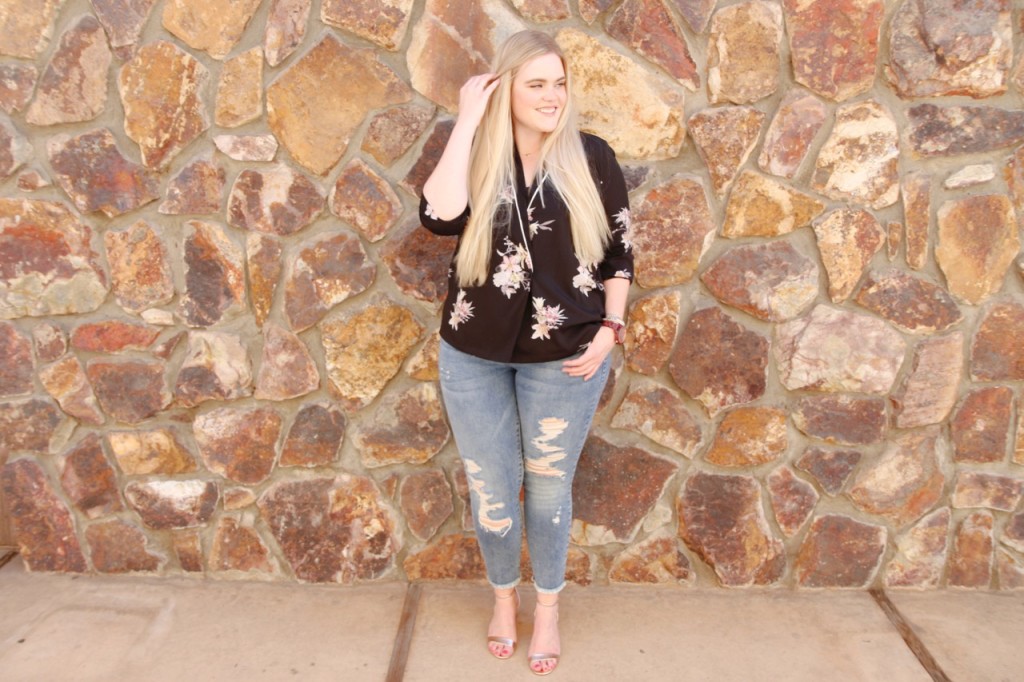 Top / Stitch Fix (also worn as a jacket) // Jeans / Stitch Fix // Sandals / Just Fab // Watch c/o Jord Watches // Necklace / gift from my amazing BF // Wrap bracelet / LA find
Shot by Holli Z Photography.
So the giveaway rules are simple! Click on my link ——-> here
Fill out the super short survey and voila, you're entered! One lucky winner will receive $100 credit, and everyone who enters gets a $25 off code once the contest is over. Good luck, babes!
This post was sponsored by Jord Wooden Watches, and contains affiliate links. Clicking on these links or purchasing items through them may provide me with a small commission. This is part of what helps keep Dressed for Time posting, bringing you helpful styling tips and tricks, and woohoo giveaways!