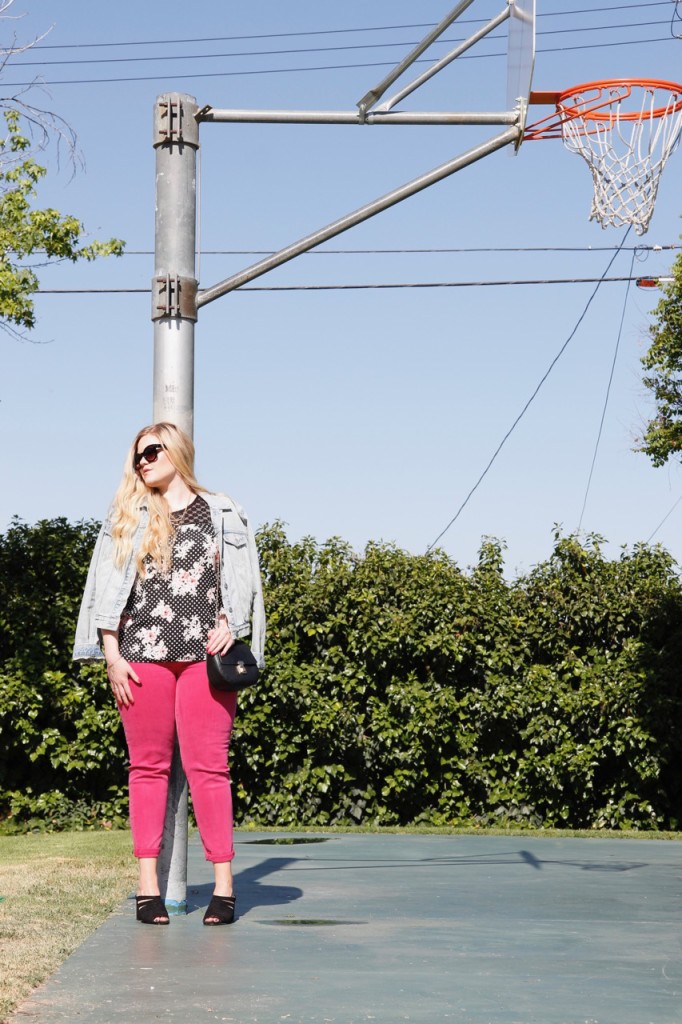 Hello, loves!
It's National Wine Day, and I'd be lying if I said I wasn't currently sipping on some Syrah right now. Red wine has longtime been a favorite of mine, and after the day I had, I was planning on coming home to a glass (or two), after work regardless of the "holiday". Whew, it was bonkers today at the urgent care. It seemed that people today were especially grumpy, in a hurry, and overall so rude! Thankfully, I was working with someone who has a wonderful sense of humor, so we were doing our best to take things in stride.
Moving on to spring fashion, I wanted to talk about some of my favorite denim pairings! I'm wearing here one example of mixing denim, colored bottoms with a jean jacket. The look is playful, casual, and great for this weather. A fun outfit for spring and going in to summer is a white denim top or bottom mixed with a faded denim piece. I love the idea of a little pale blue denim skirt paired with a white tank and white denim jacket.
Another classic look is to pair a lighter chambray-like button-down with slightly darker jeans. I love how simple it is, but give a pulled-together vibe. With sandals or a pair of sneakers, it's casual for brunch, and with shiny heels and a bold necklace, it's perfect for a not-too-fancy date night.
I used to be so scared of mixing denim, for fear of that dreaded "NOT" label that some magazines used to put on the overly loose (or tight), same color outfits of the past, but I think starting off with two completely different colors is a perfect "gateway" outfit. Here's to conquering fashion fears and exploring new ways of styling!
What's a fashion fear that you'd like to try out? Jumpsuits? Asymmetrical hemlines? I'd love to hear!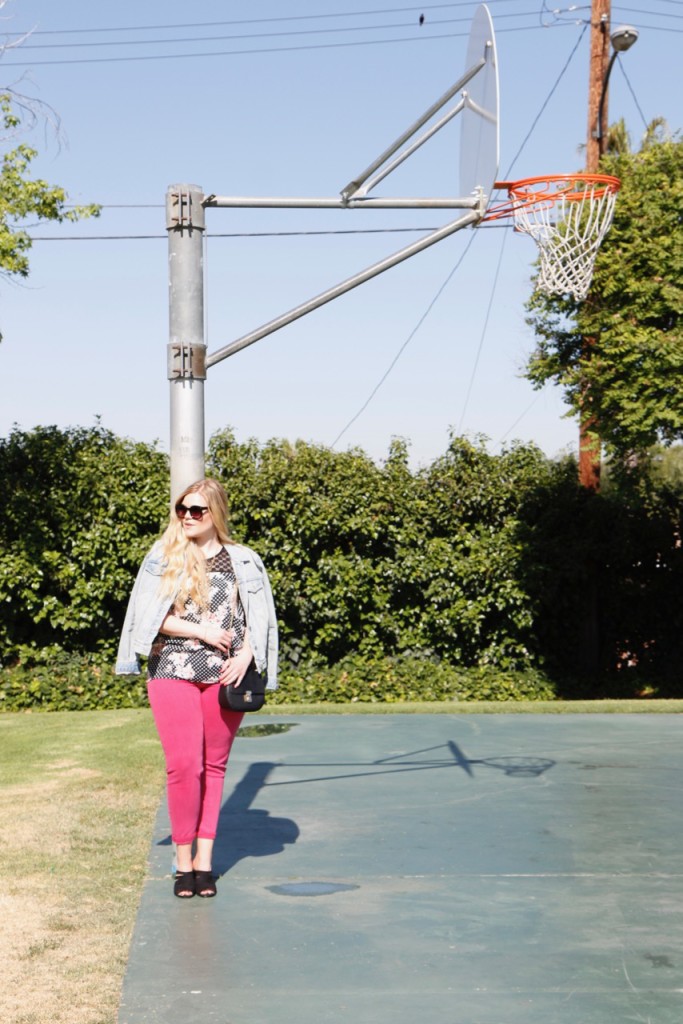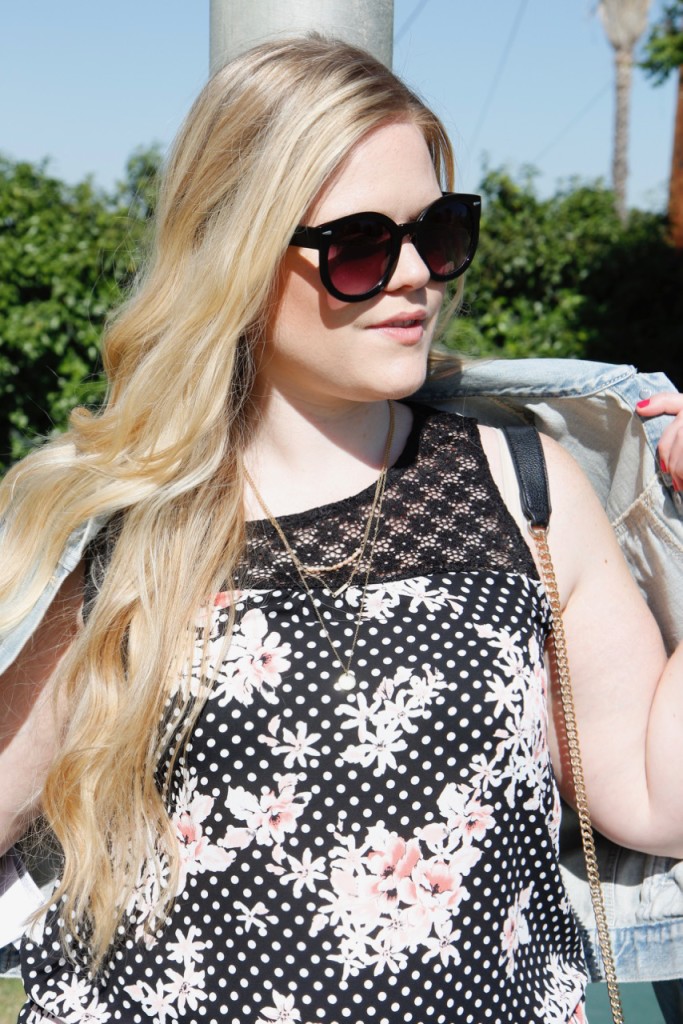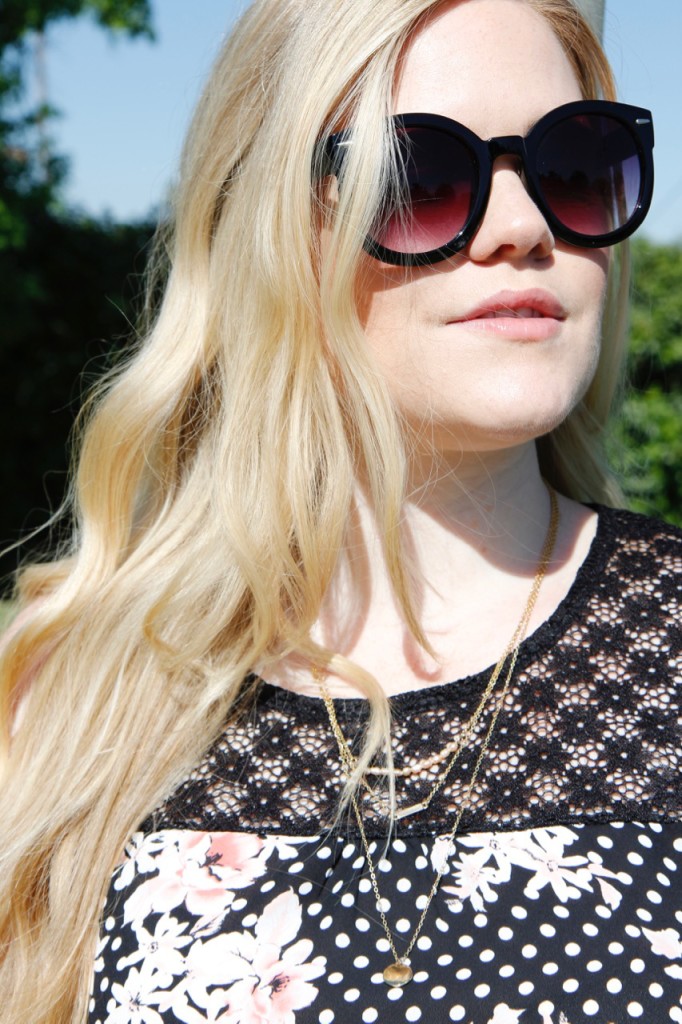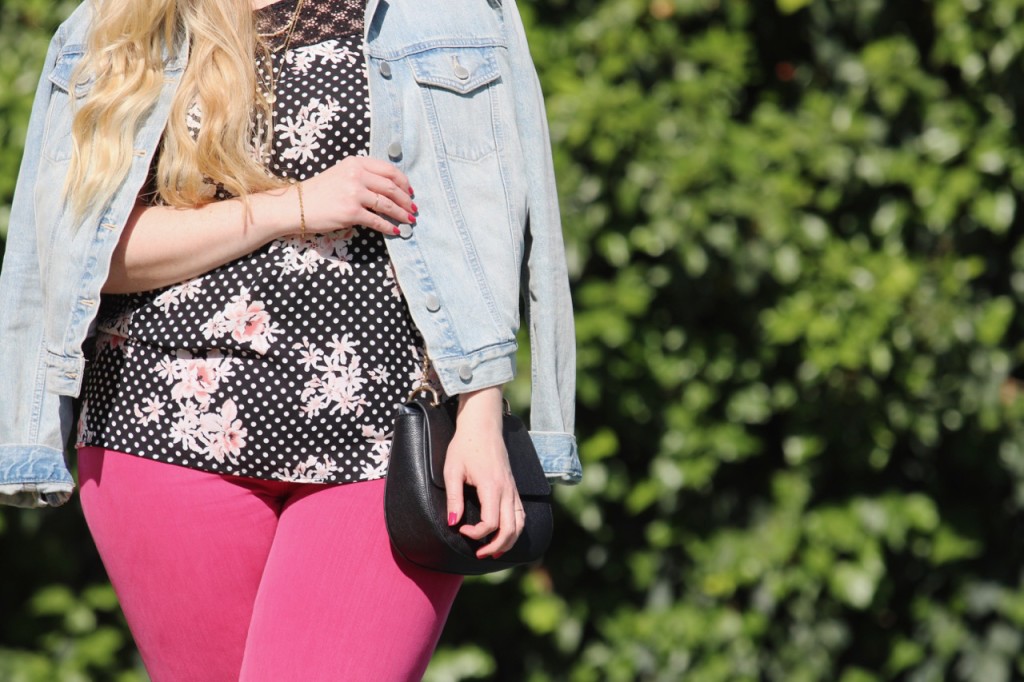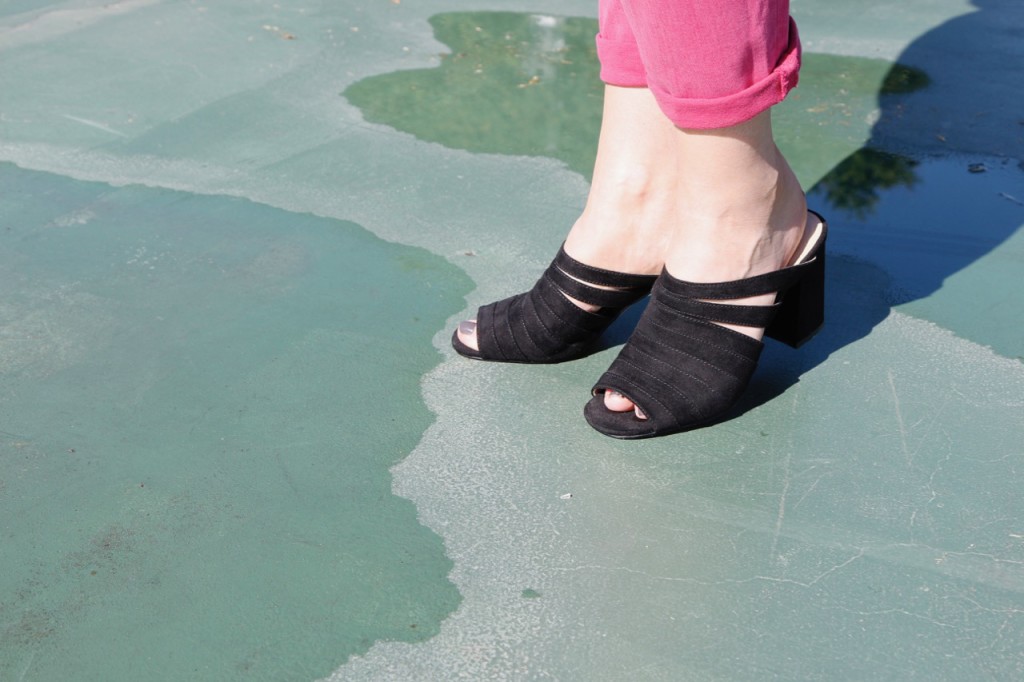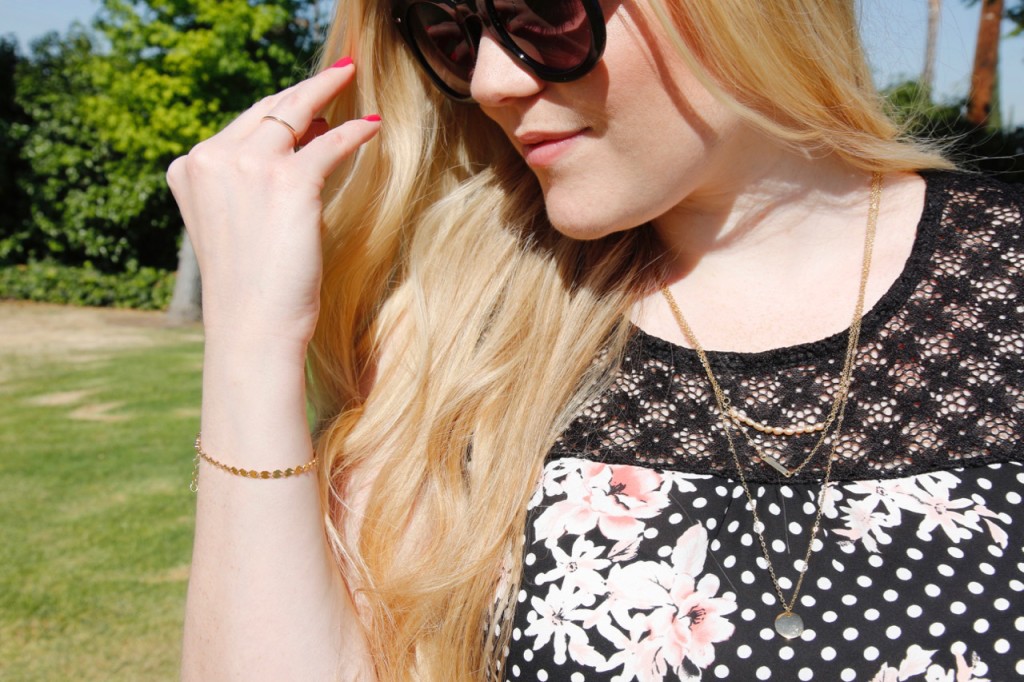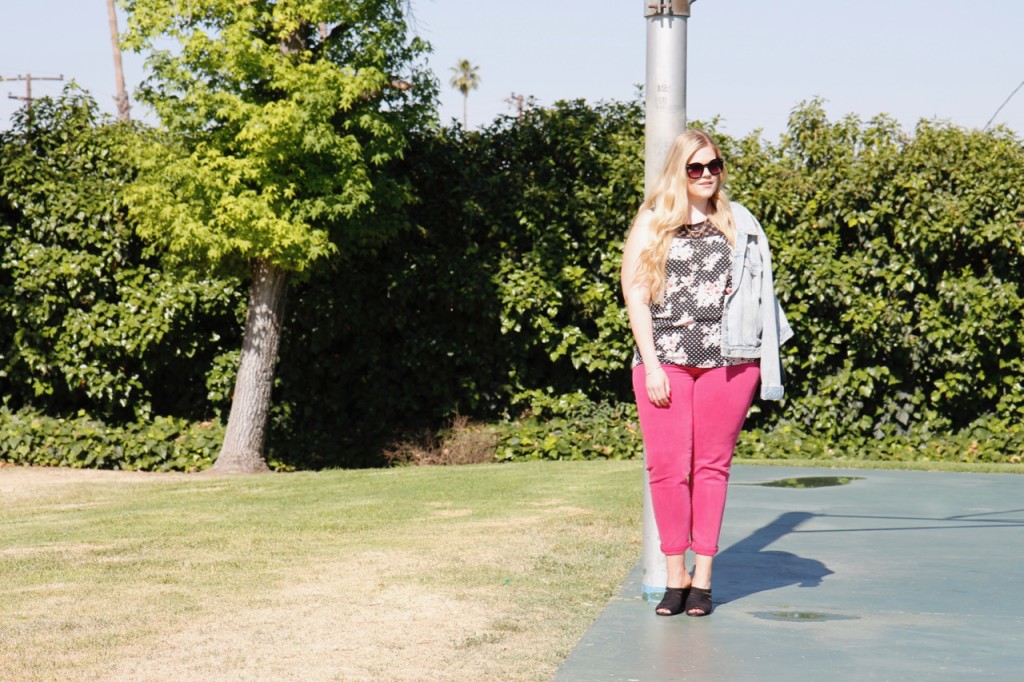 Jeans, Top, Necklace / StitchFix // Jacket / Gap // Bracelet / Kyle Chan Design // Bag / Forever 21 // Mules / Nordstrom Rack
Shot by Holli Z Photography.
This post contains affiliate links. Clicking on these links or purchasing items through them may provide me with a small commission.