Hi, loves!
This month's Stitch Fix will be short and sweet. For this fix, I had requested a navy or grey crossbody bag, a lacey top, another light layering piece, floral print something, and I wanted to try my luck at another pair of jeans. I have to say, this was one of my most disappointing fixes to date. The price points were outstanding and totally within my budget, and had some of the pieces fit better, and/or not been damaged, I likely would have kept the whole box! I hate to say it, but I didn't even want to waste the time this month, showing how everything looked, so we just shot the items themselves. Read on for the rest of my thoughts on my March Stitch Fix!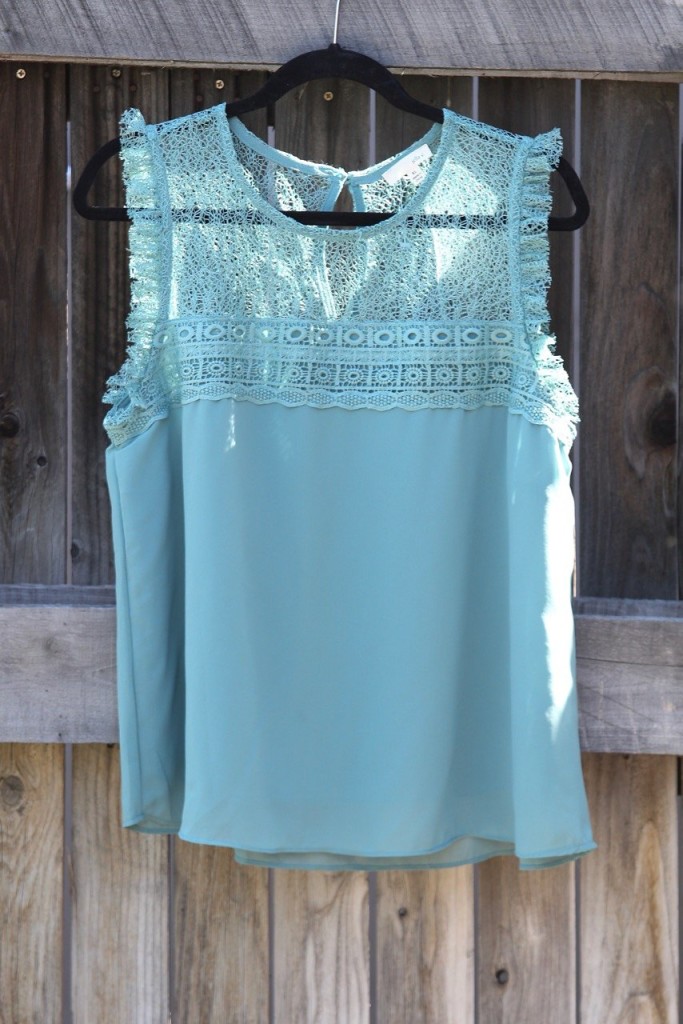 I was really excited to take this one out of the box, but soon realized it had a few problems.. First off, there was a large snag in the lace neckline. It was not something I cared to invest time or money in fixing and realized if it was that delicate, I'd probably end up unravelling it some more. THEN I noticed there was a small oil stain on the front! It definitely went back. Top, $38, returned.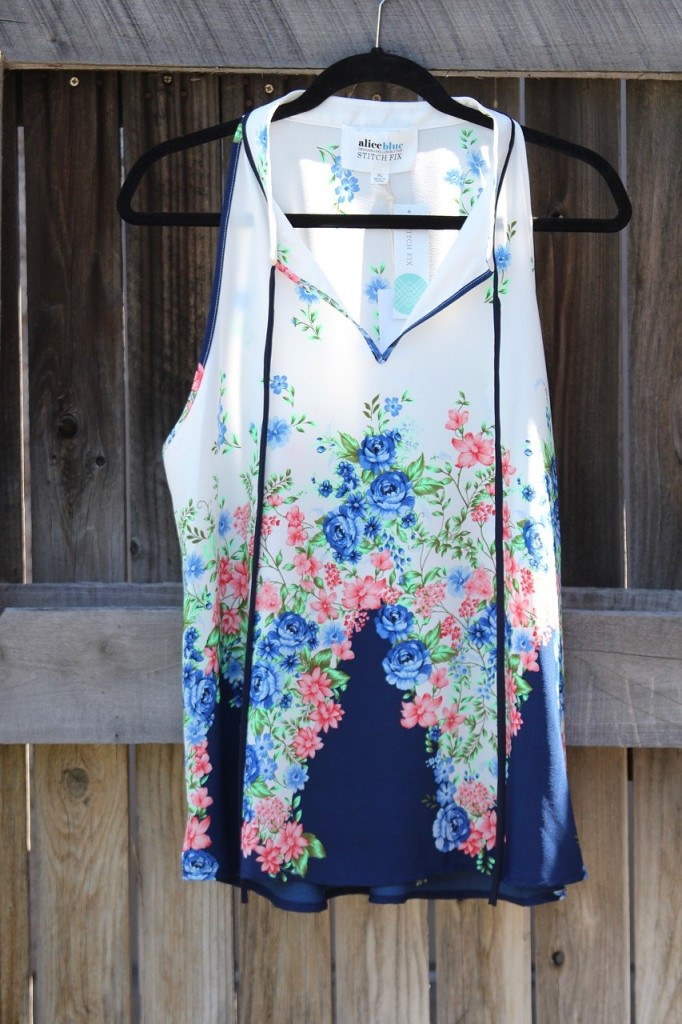 Again, I would have totally rocked this top, had it fit properly. It was perfect around my hips, but had these gaping pockets of fabric under my arms! So unflattering, and I have no idea what body shape this would have worked on. Blouse, $44, returned.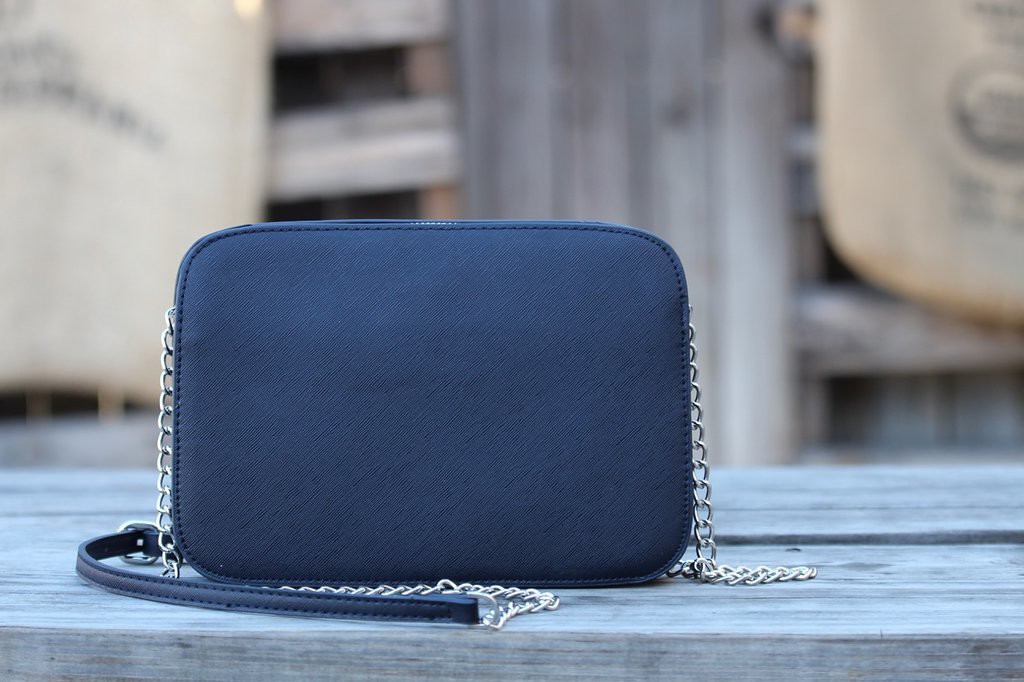 So, this would be the item I did keep. It was reasonably priced, functional, and quite comfortable to wear. It's a touch darker than I had pictured, and had an odd bright blue mark on the side, but I didn't want to lose my styling credit, and this was the item I pictured myself getting the most use out of. Bag, $48, kept.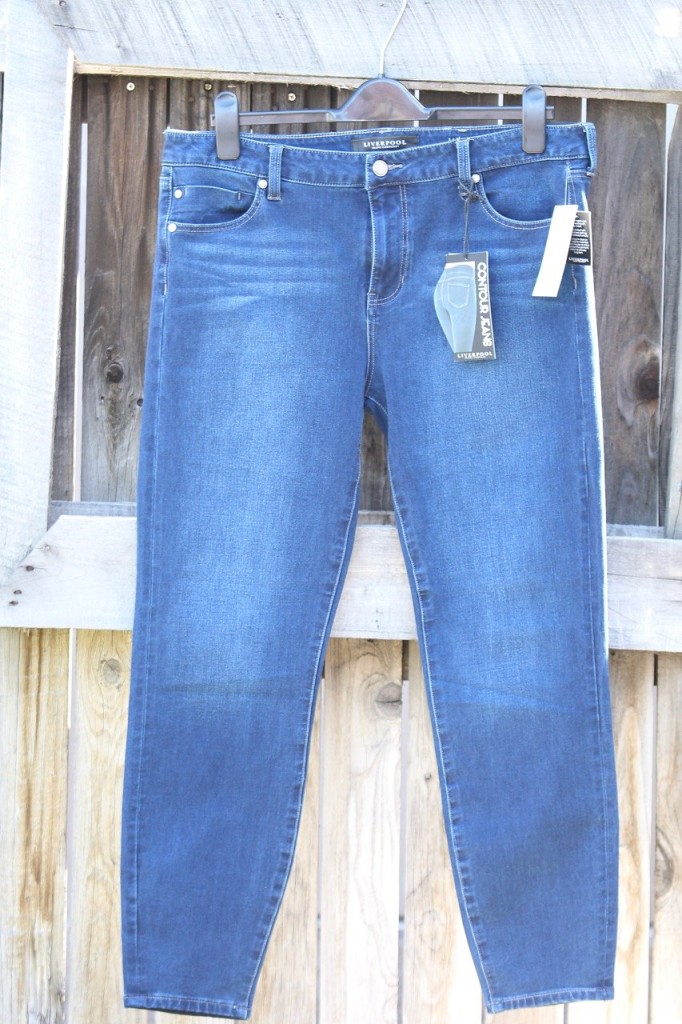 Alright, so these jeans had the weirdest fit EVER. When I got them pulled up, I noticed there was still a bit of material in the crotch area, like I needed to pull them up more, but they wouldn't go! So it's like I had webbing between my legs. Also, the length was confused. They wanted to be cropped jeans, but they were too long to be "cropped" and too short to be full length, which was quite unflattering. My bum looked really good in this pair, but the other factors had me putting them right back in that bag. Jeans, $78, returned.
Lastly, this uninspiring flyaway cardigan. I don't mean to sound so harsh, but the color was just meh, the fit was meh, and I could never see myself reaching for it to complete a look. It was also a bit pricey for a piece that I would consider a basic at $54. Cardigan, returned.
Overall, the odds were not in my favor this fix. I'm not done with this service, as I continue to find things that I LOVE from Stitch Fix, but I'm hoping the quality and fit will improve next month.
All pictures by Holli Zenko Photography.
I'd love to know.. When you get a less than fantastic monthly service, do you cancel right away or give them another shot?