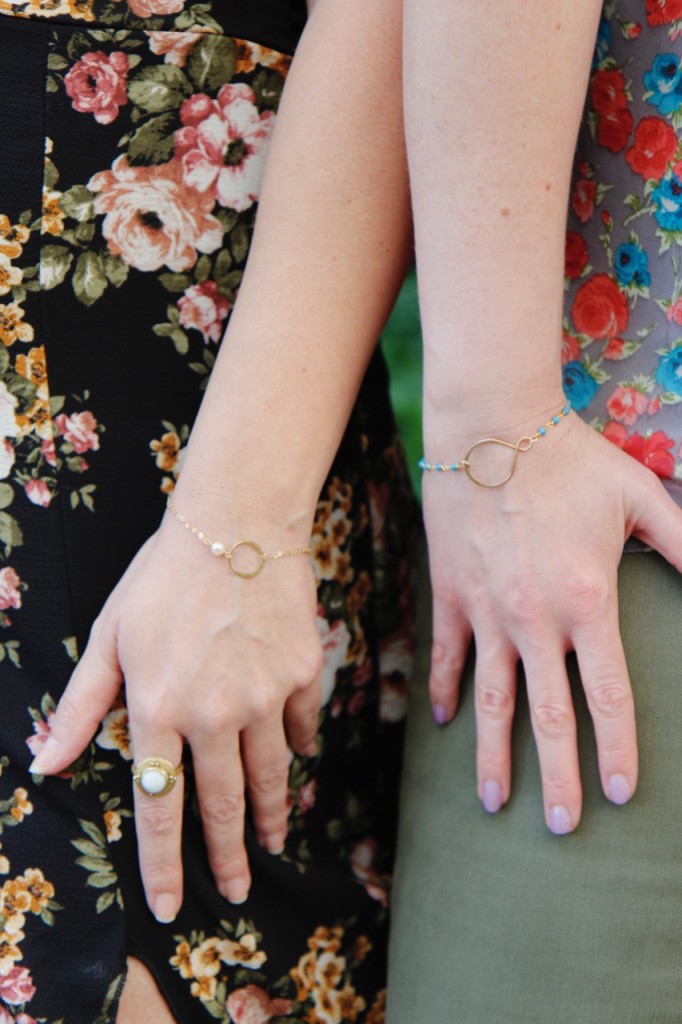 Hello, loves!
For today's post, I want to talk about something that I think is not done often enough, and that's recognizing how amazing of our best friends are. Whether you have that one girlfriend that you're super close with or a bevy of lovely ladies who you count as besties, it's so important to celebrate them, and with more than a round of drinks!
My best friends have nursed me through breakups, helped me move, been there for me when times were generally crappy (being broke, single, and jobless? Yeah, only a true friend will stand beside you through all that!) But my friends are also the ones I want to tell first whenever something good happens, and ask them to celebrate with me any successes or hurdles I've overcome.
Besides the typical birthday or holiday gift, I think it's so important to show your girls how much they mean to you, and I love the idea of bringing back friendship jewelry! I'm referring, of course, to the refined and completely grown-up version of the rainbow plastic and jagged heart iterations of our youth, and I love that they can still be customized to fit everyone's personalities.
The selection at Efy Tal can not be beat for friendship jewelry, and I love that nearly every offering is under $50. I chose for my gorgeous friend Sarah and myself the Dainty Gold and Pearl Eternity Circle Bracelet, and the Asymmetrical Infinity Gold and Turquoise bracelet, respectively, to model for this post. Sarah instantly fell in love with them, and I will say, I could definitely see myself wearing both styles as well! Most pieces are available in silver and gold, with fun accents like a pearl or beads, and the bracelets have a delicate little charm and crystal where you affix them, an added detail I think is so special. This is something in the not-too-distant future to consider as well, but these are absolutely gifts that I would get for all of my bestie bridesmaids when the time comes.
If you're interested in shopping Efy Tal for your best friends or yourself (no shame in that!), they're offering a 30% off code to all of my subscribers with code "DRESSEDFORTIME" at checkout.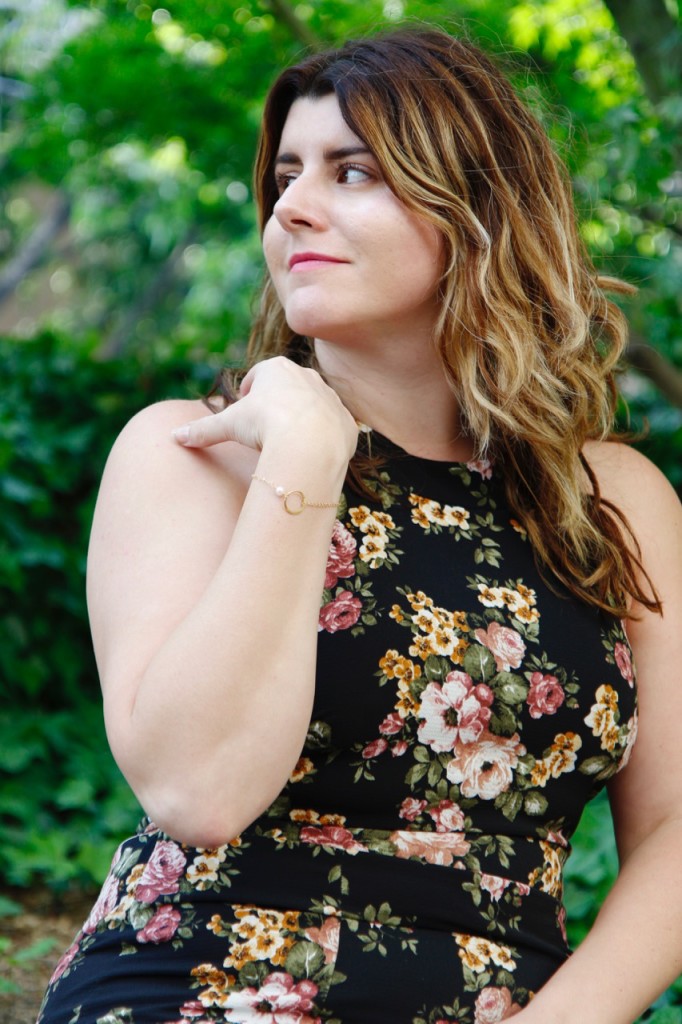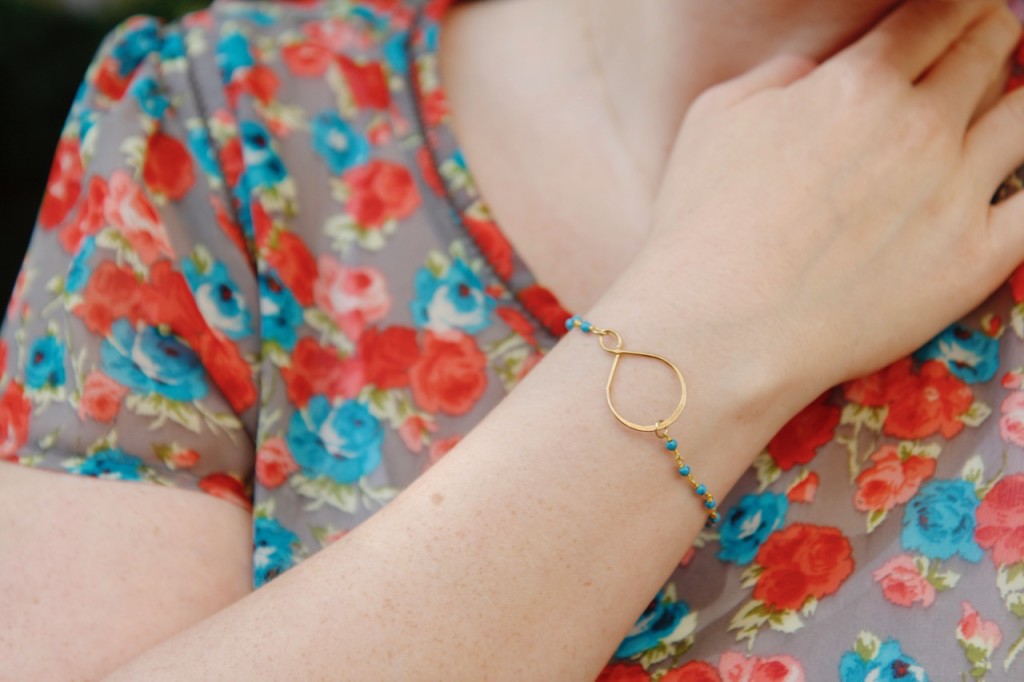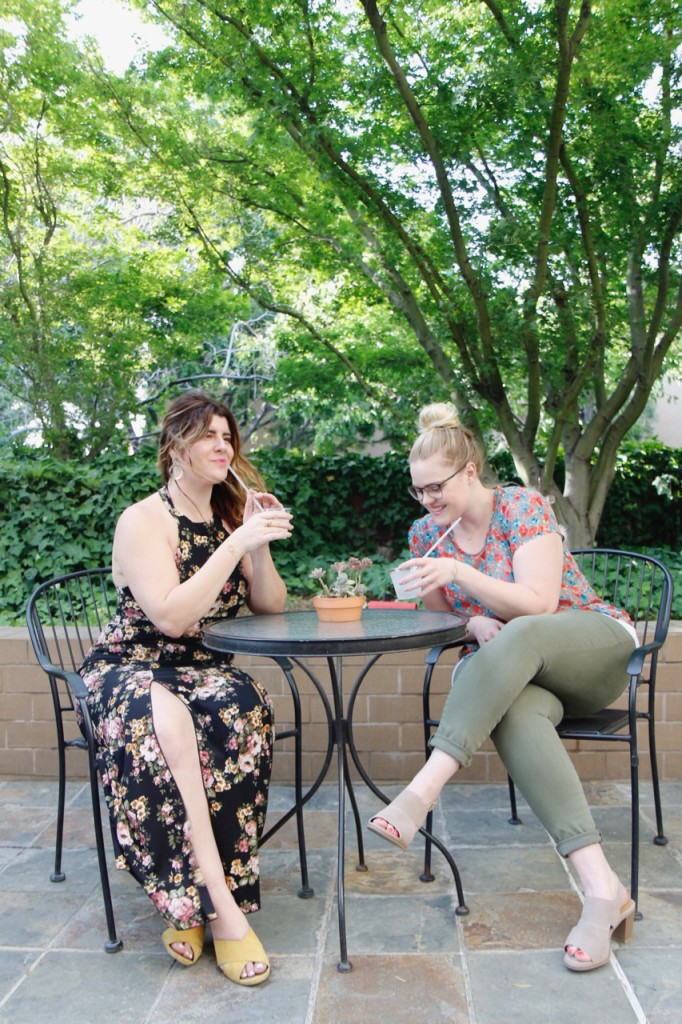 Bracelets c/o Efy Tal Jewelry // Sarah's look / Model's own // Floral Top / Layered by Cake // Jeans / Old Navy // Sandals / Old Navy // Glasses / EyeBuyDirect
Shot by Holli Z Photography.
This post was sponsored by Efy Tal Jewelry. All thoughts and opinions expressed in this post are my own. This post also contains affiliate links. Clicking on these links or purchasing items through them may provide me with a small commission.