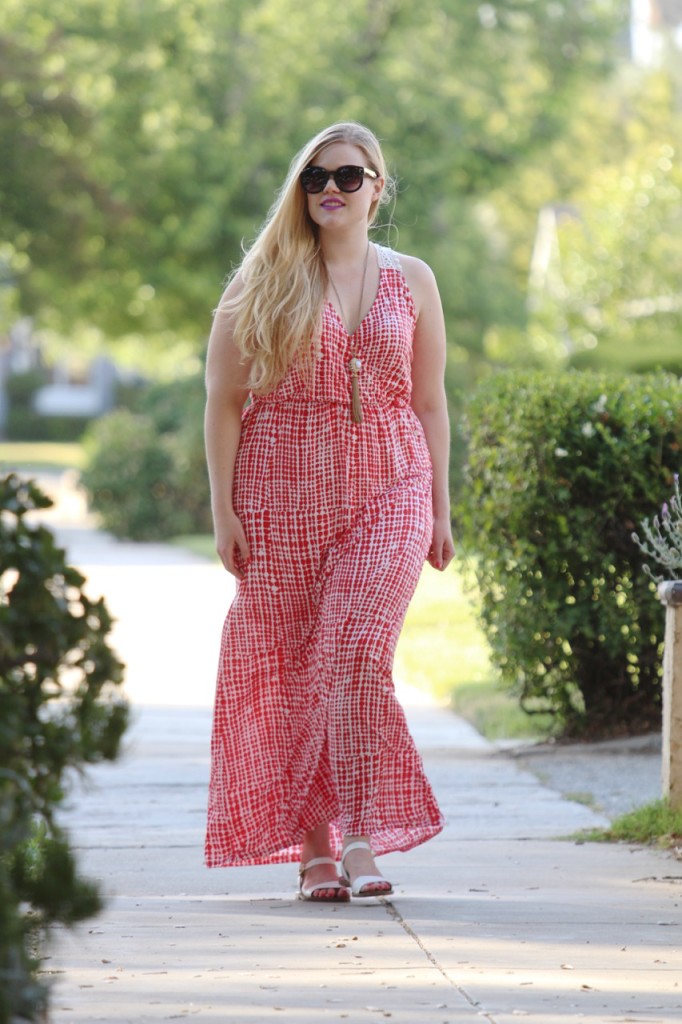 Hello, bombshells!
Another month, another fix! As this seemingly endless heat continues, I'm so happy that my Stitch Fix stylist sent over a bunch of fun items appropriate for the season. I pretty much always request more maxi dresses, and this time I had two great ones to choose from. I ended up choosing two items this round; keep reading on to view my July Stitch Fix Review to find out which ones I fell in love with!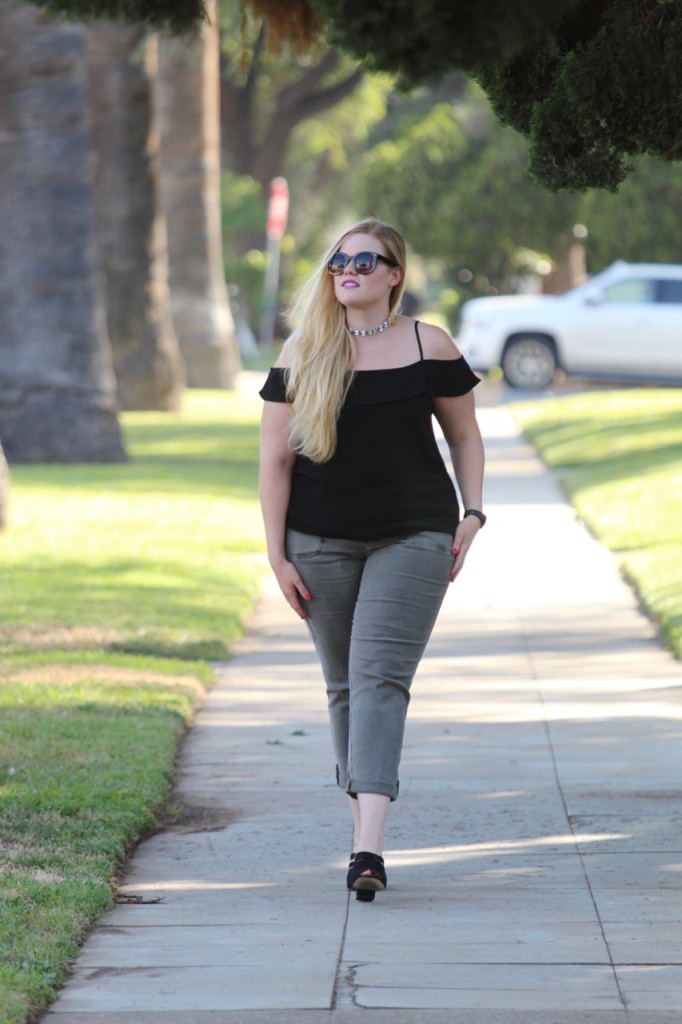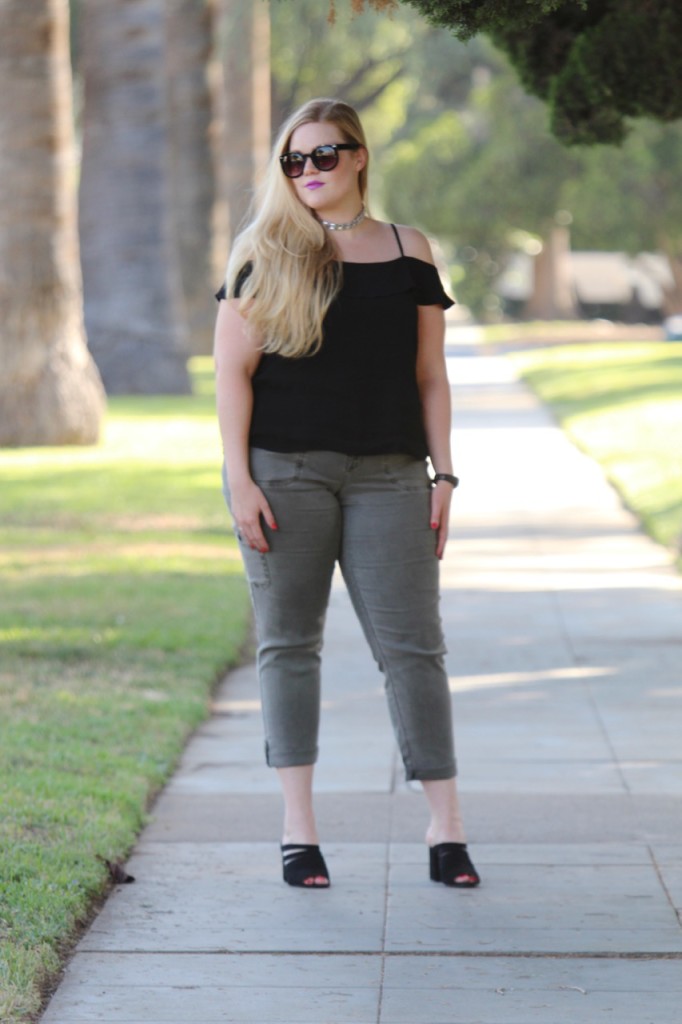 Top & Cropped pants / Stitch Fix // Heeled sandals / Abound at Nordstrom Rack // Choker / JustFab // Sunnies / Amazon
I had requested something off-shoulder or open-shoulder and while I wasn't in love with this top right out of the box, it definitely did grow on me! Same goes for the pants. I was like "hello, 90's" and not in a good way, but when I slipped them on, I realized how versatile they could be. The price tag had me wincing though, so they went back. The top, I felt I would get plenty of use out of through summer and beyond, (this is SoCal after all), so I kept it.
Top, $54, kept; Cropped cargos, $118.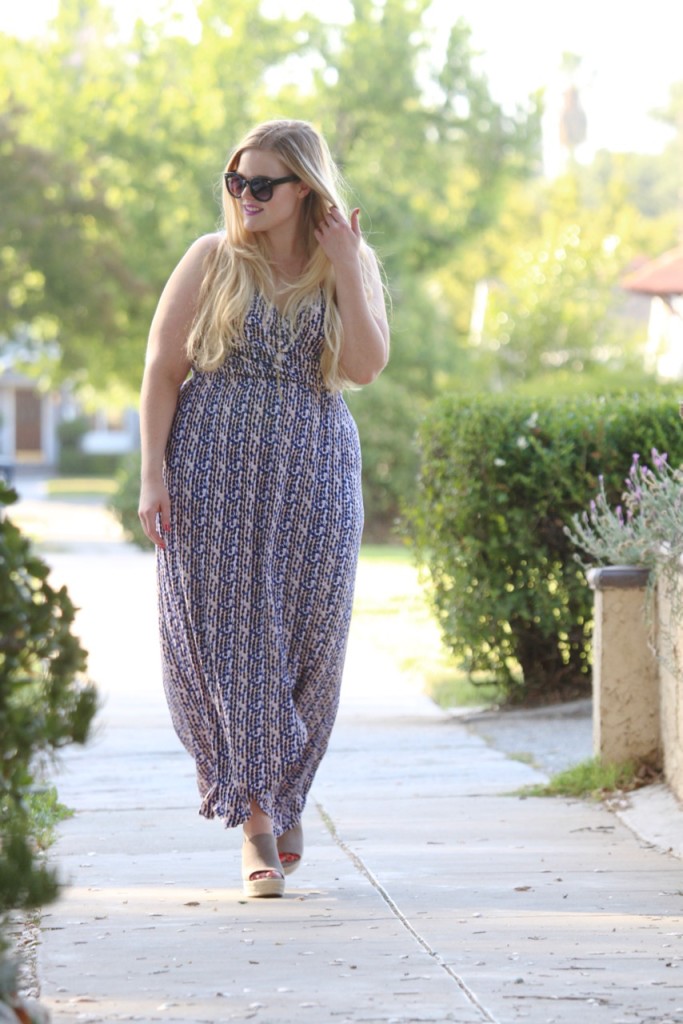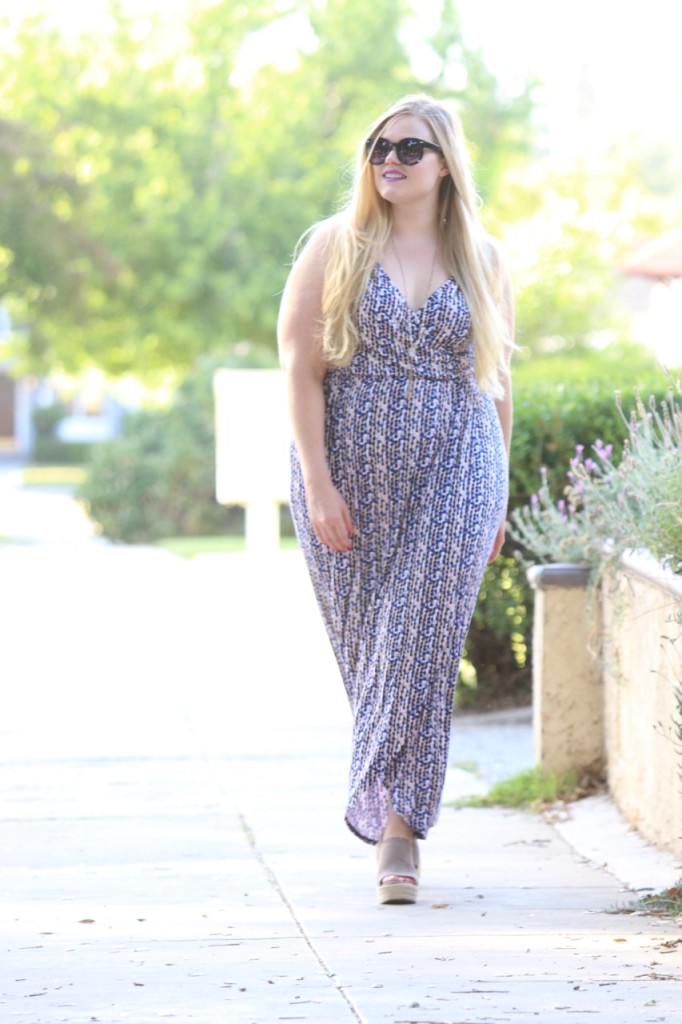 Dress / Stitch Fix // Platforms / JustFab // Necklace / LA find // Sunnies / Amazon
The first of two lovely maxis this fix, this blue, black and tan printed material felt so luxe and great against my skin. I adore the faux wrap front and knotted straps. It also hugged my curves in all the right places, and even though some styles like this gape at the bust because I'm smaller-chested, this one didn't!
Maxi dress, $78, kept.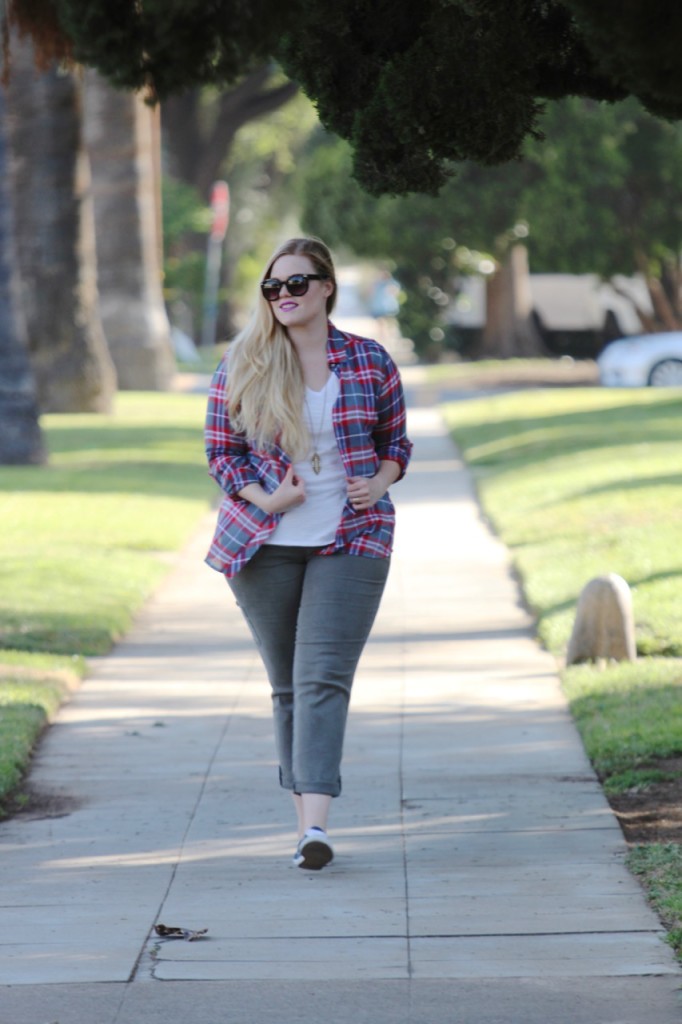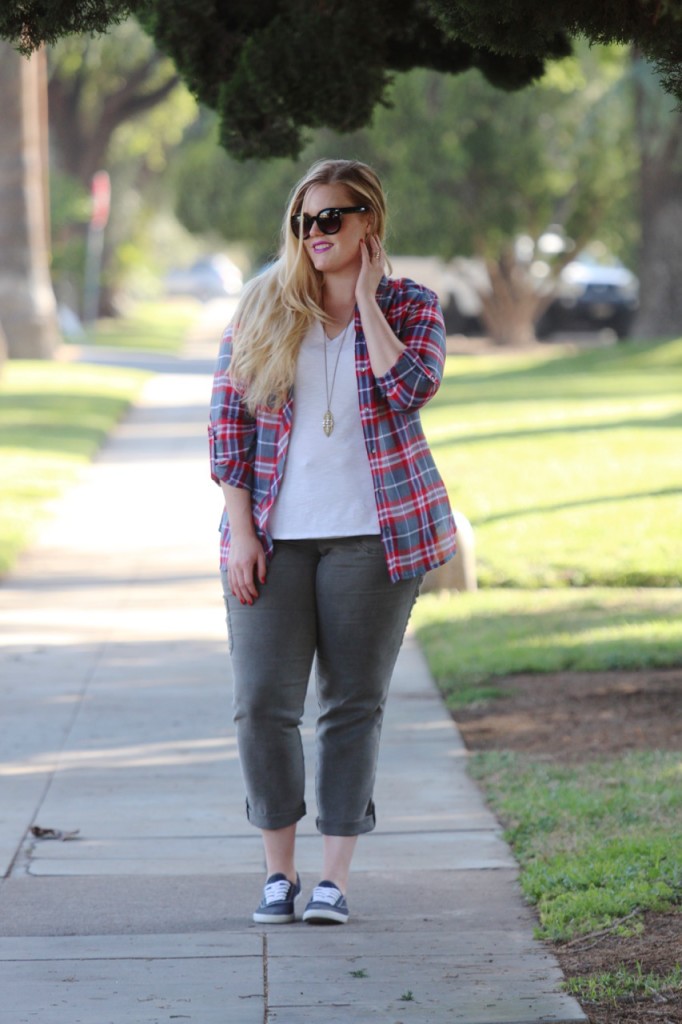 Plaid top & Cropped cargos / Stitch Fix // T-shirt / Old Navy // Necklace / J. Crew // Sunnies / Amazon // Sneakers / Target
I was happy to see a super soft plaid included in my box, but who the heck pays $88 for one? Not me. It wasn't any better quality that I could detect than one from Old Navy or Forever 21. Super cute but not worth near $100 with tax.
Button-down, $88, returned.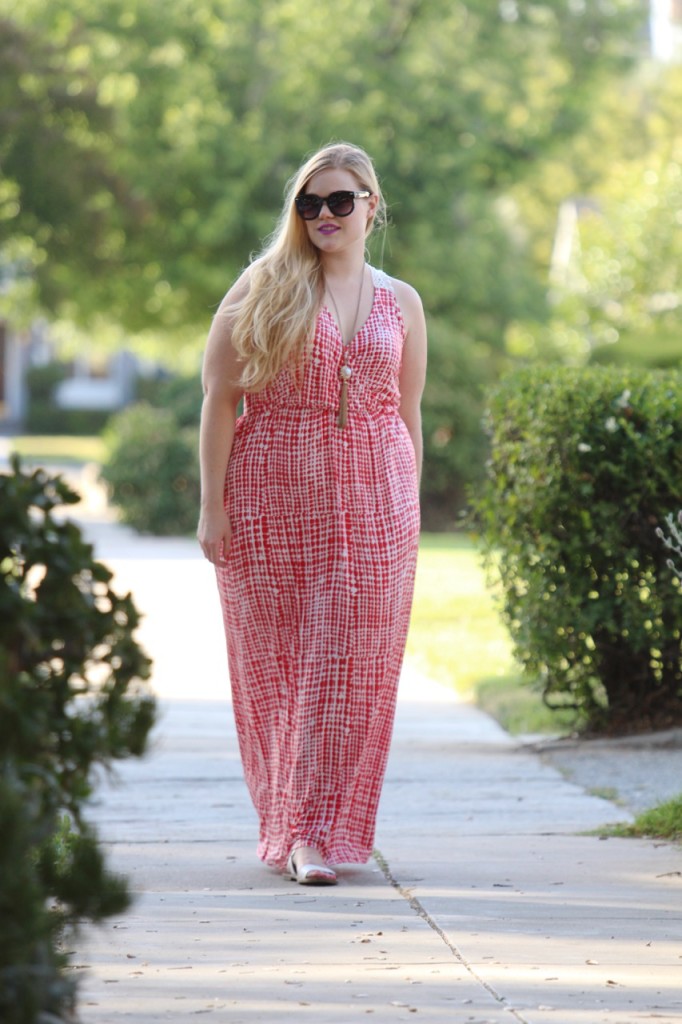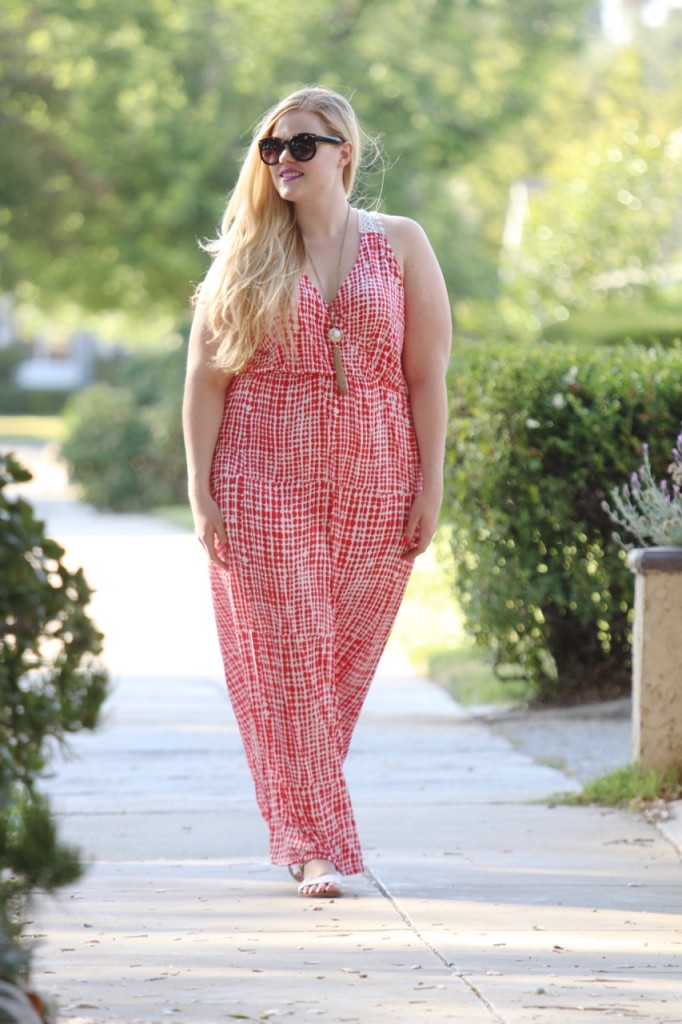 Dress / Stitch Fix // Sandals / Steve Madden // Necklace / LA find // Sunnies / Amazon
So, this dress… I wanted to love. The print is lovely, it fit well, the little crochet bit was really pretty, and a great length to wear with flats. The only downside was that I realized it was also $78, like the dress I ended up keeping, and that spending over $150 on two maxi dresses was not the wisest decision. This print/crochet also brought to mind something I might be able to find at the mall for $30, so this one went back.
All in all, my July Stitch Fix was WAY out of my price-range, and I let my stylist know it. Apparently, my previous stylist, whom I loved, has left the company. Jessica chose some really cute items, but not within my budget at all. The total for these items before discount was $416, and $312 after. No, thank you.
When I reached out with my feedback of the fix, the customer service team wrote back to reassure me that it wouldn't happen again. I have my profile set to "as cheap as it gets", with the exception of outerwear which I'm willing to spend a little more on. All things considered, I kept the cold-shoulder top and the polka dot maxi dress. Not my best fix, but overall I was happy with what I kept.
I hope you enjoyed my July Stitch Fix Review!
Until next fix 😉
Shot by Holli Z Photography.
This post contains affiliate links. Clicking on these links or purchasing items through them may provide me with a small commission.