This post was sponsored by Aid Through Trade. All thoughts and opinions expressed are my own.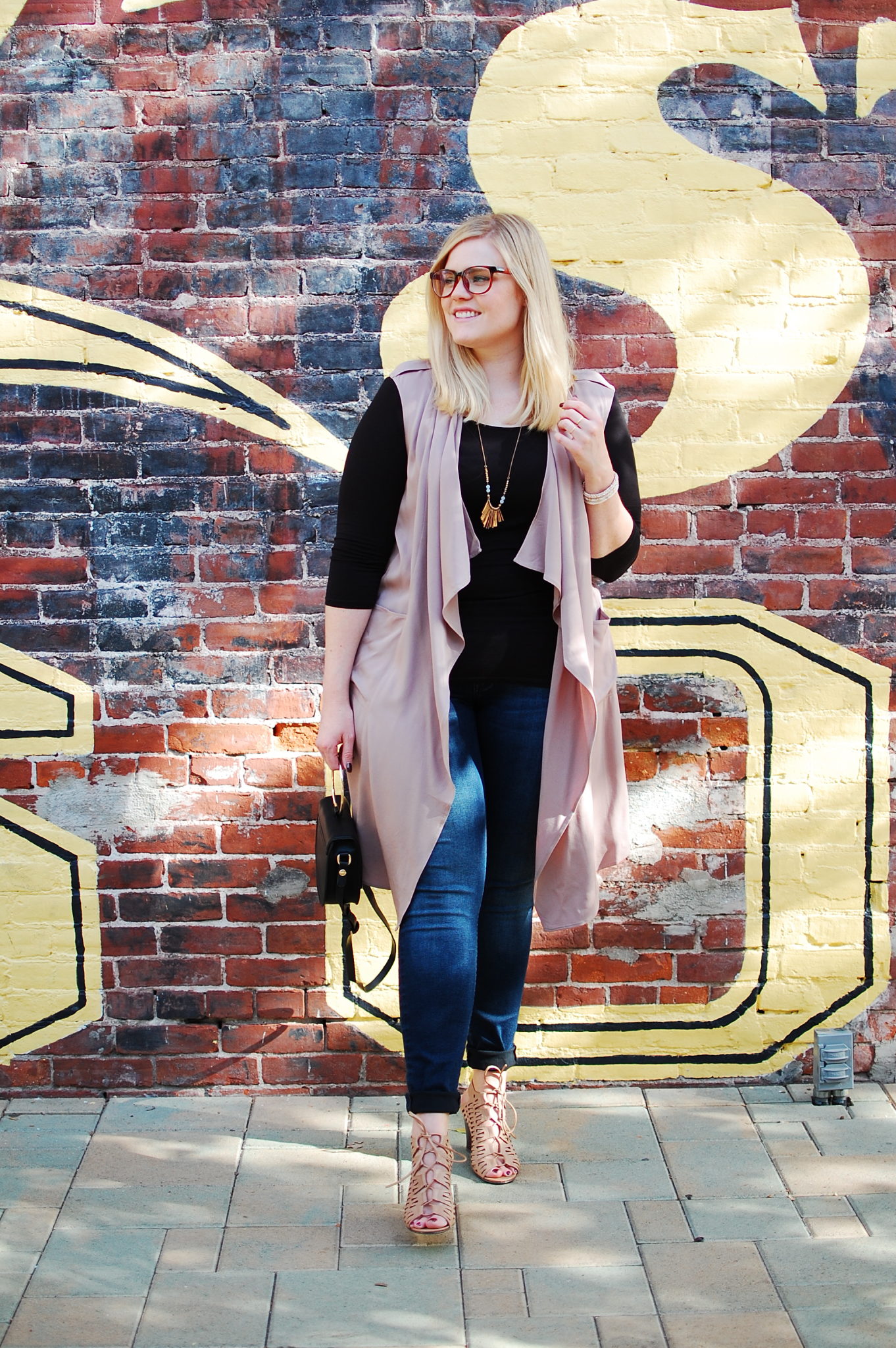 Hi, loves!
I've just returned from my first Staycation with the SoCal Blogger Babes and I have to say, I am happily wiped out! We made so many fun stops all around Costa Mesa, and I look forward to sharing all of the details on here soon!
I'm excited to share this look with you all, first because I adore it for this still in-between weather we're experiencing, but also because it was shot by my boyfriend! I was warned by several of my blogging friends that they've had less than pleasurable experiences being directed by their S.O. but we actually had a blast and I took him out to lunch after.
I built my look around these "rose all day" bracelets from Aid Through Trade. They reached out a little while back and let me choose any of the stacks on their website, and these instantly grabbed my attention. I love that the stack has some shine and shimmer to it, but isn't super showy. Don't get me wrong, I do love a bold statement piece on the regular, but I also like pieces that whisper instead of shout.
The best part of Aid Through Trade, aside from their adorable and versatile roll-on bracelets, is the message behind them. They are created by over 200 female artisans in Nepal, and every purchase helps provide them with a fair income and benefits in a safe work environment. Nothing is better than a company that strives to give back and improve lives!
I'll be doing a giveaway for any roll-on stack on the Aid Through Trade website starting tomorrow! Head on over to my Instagram for all of the details.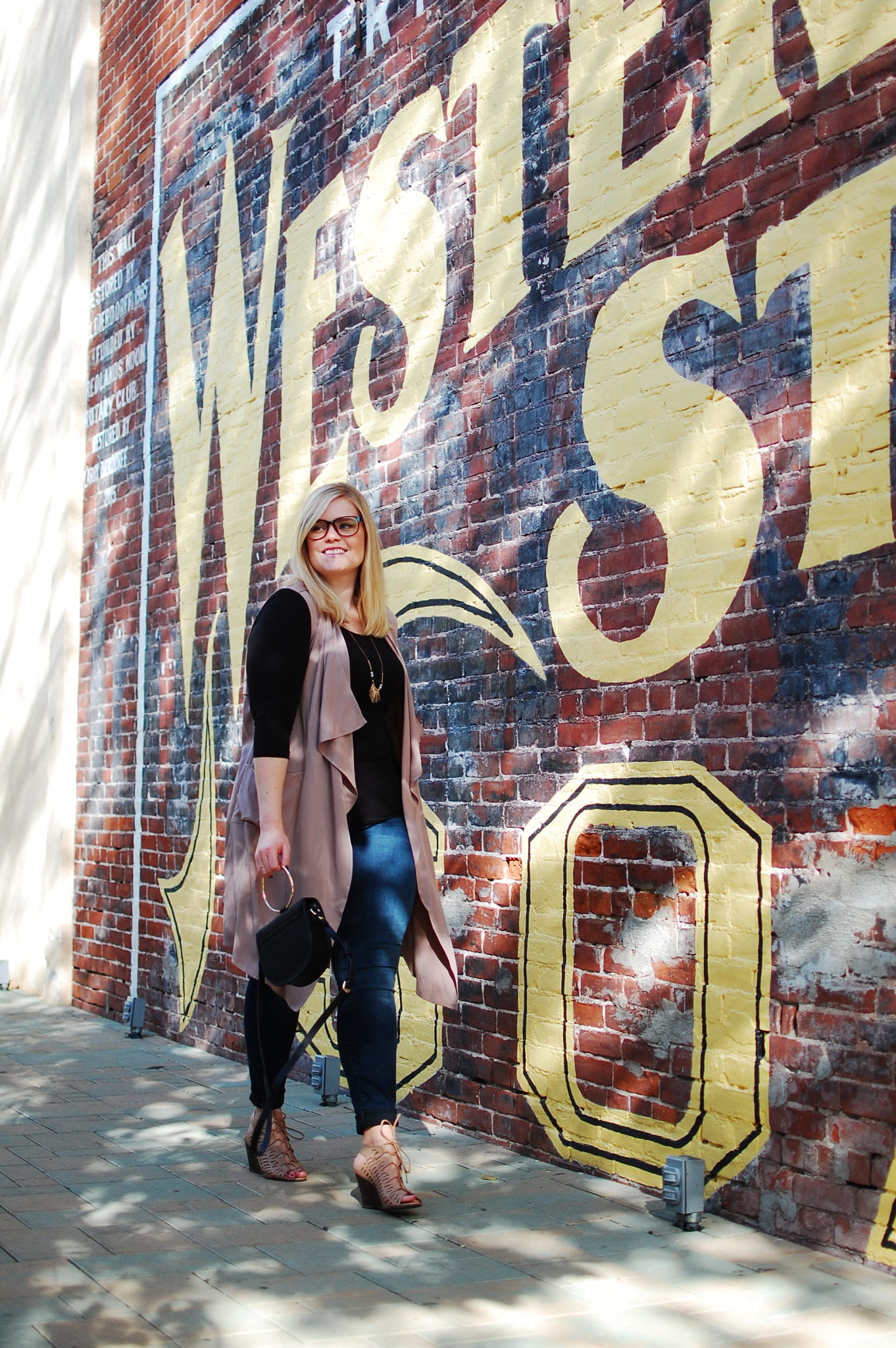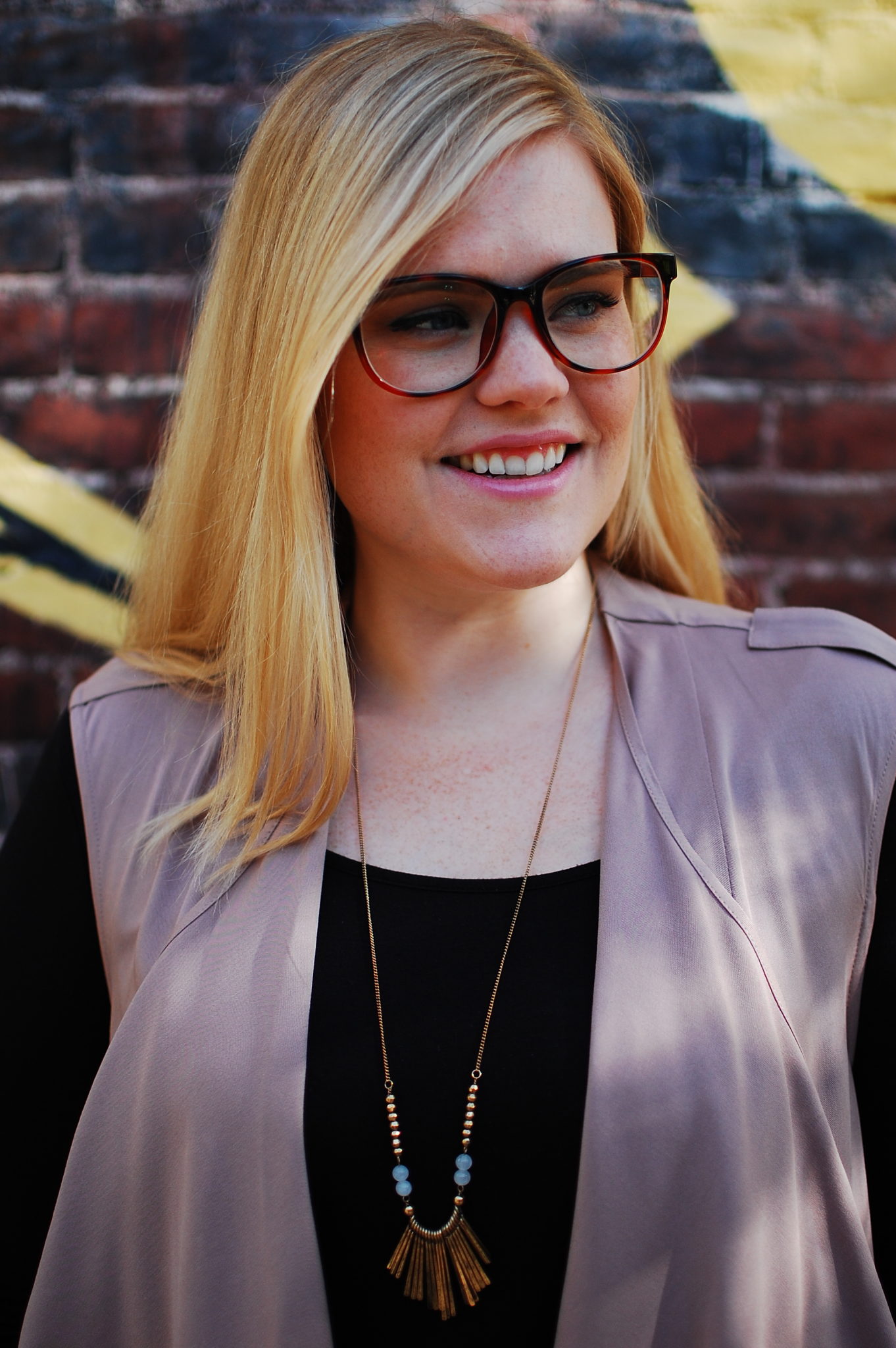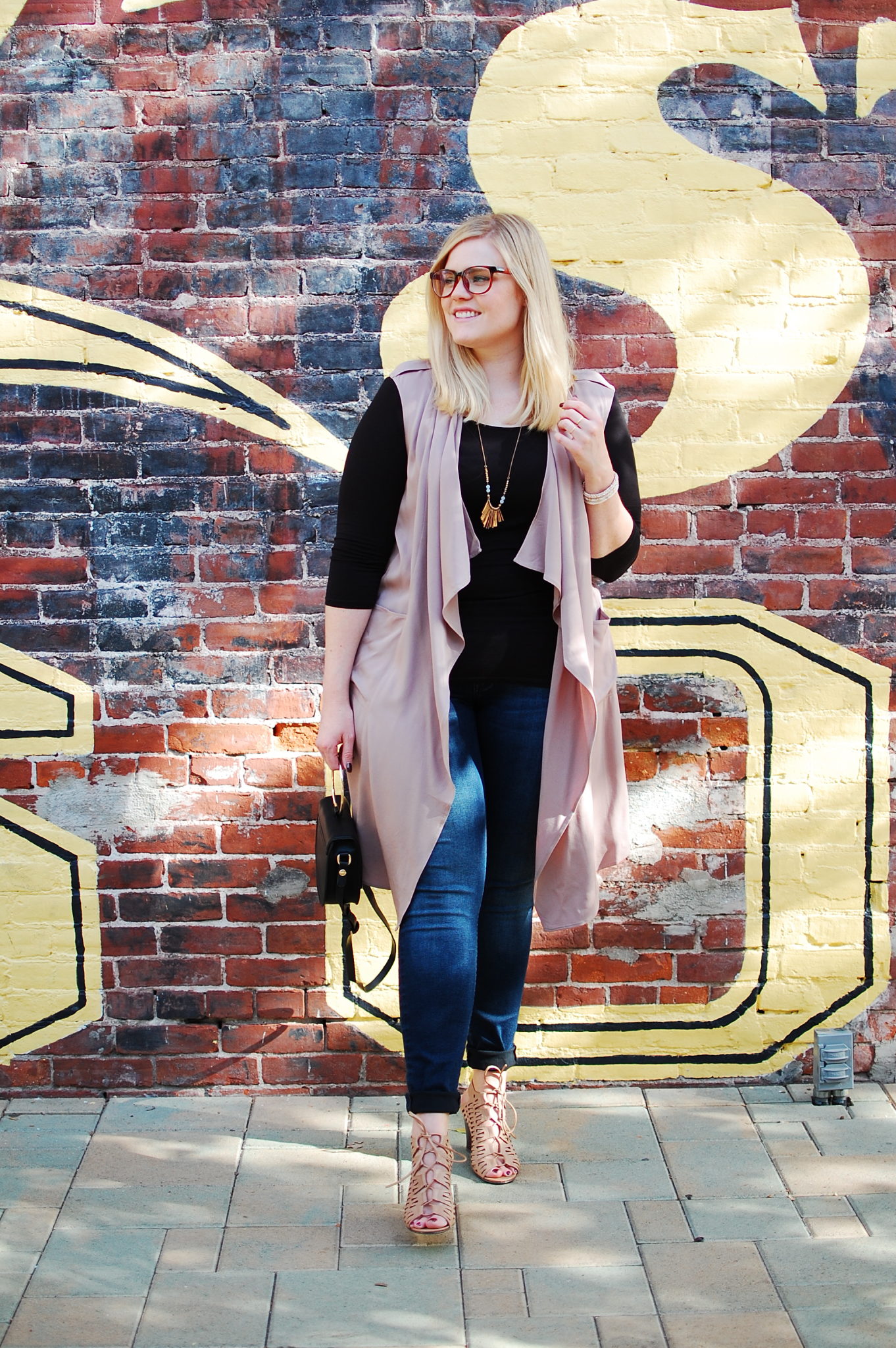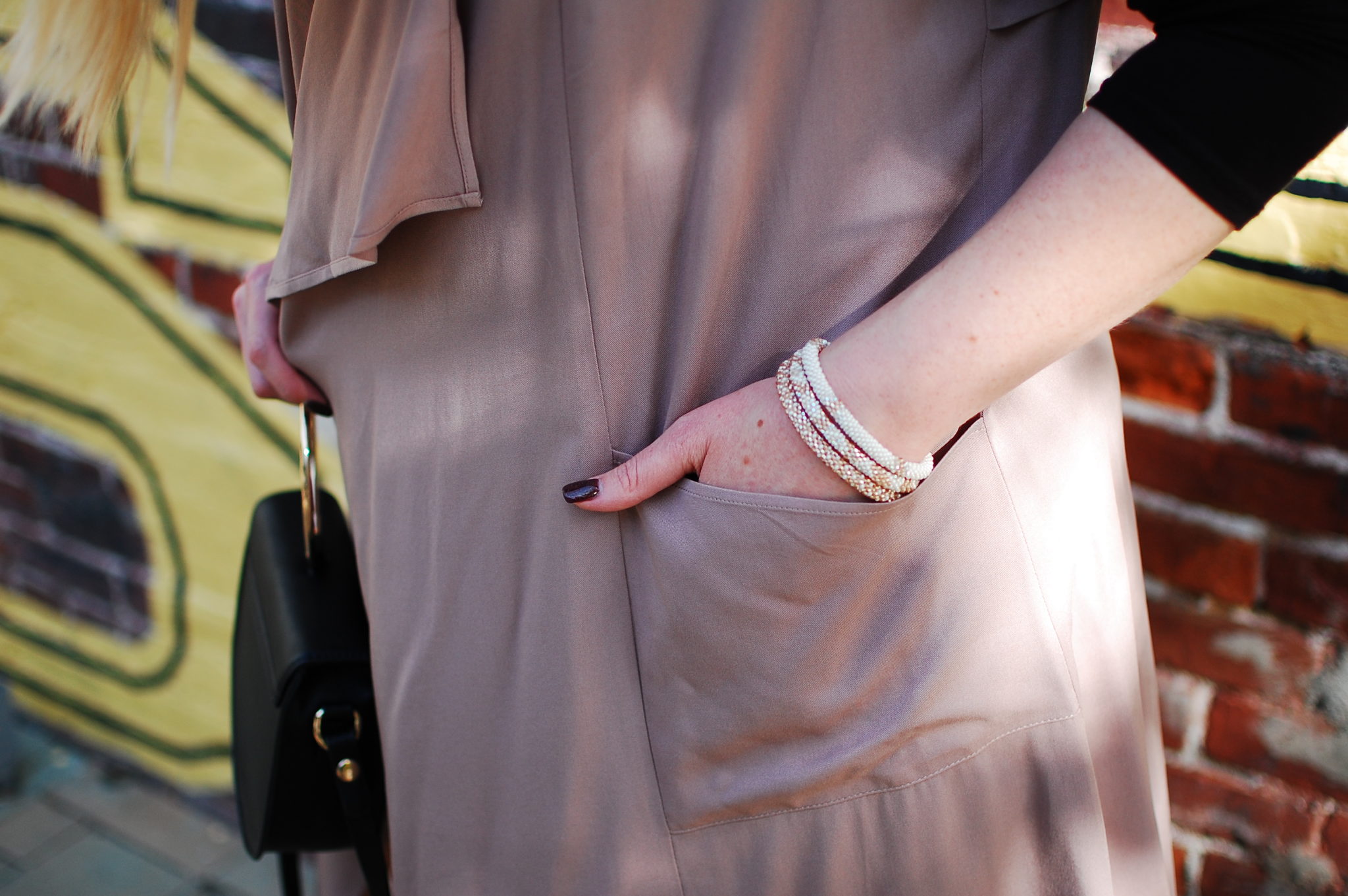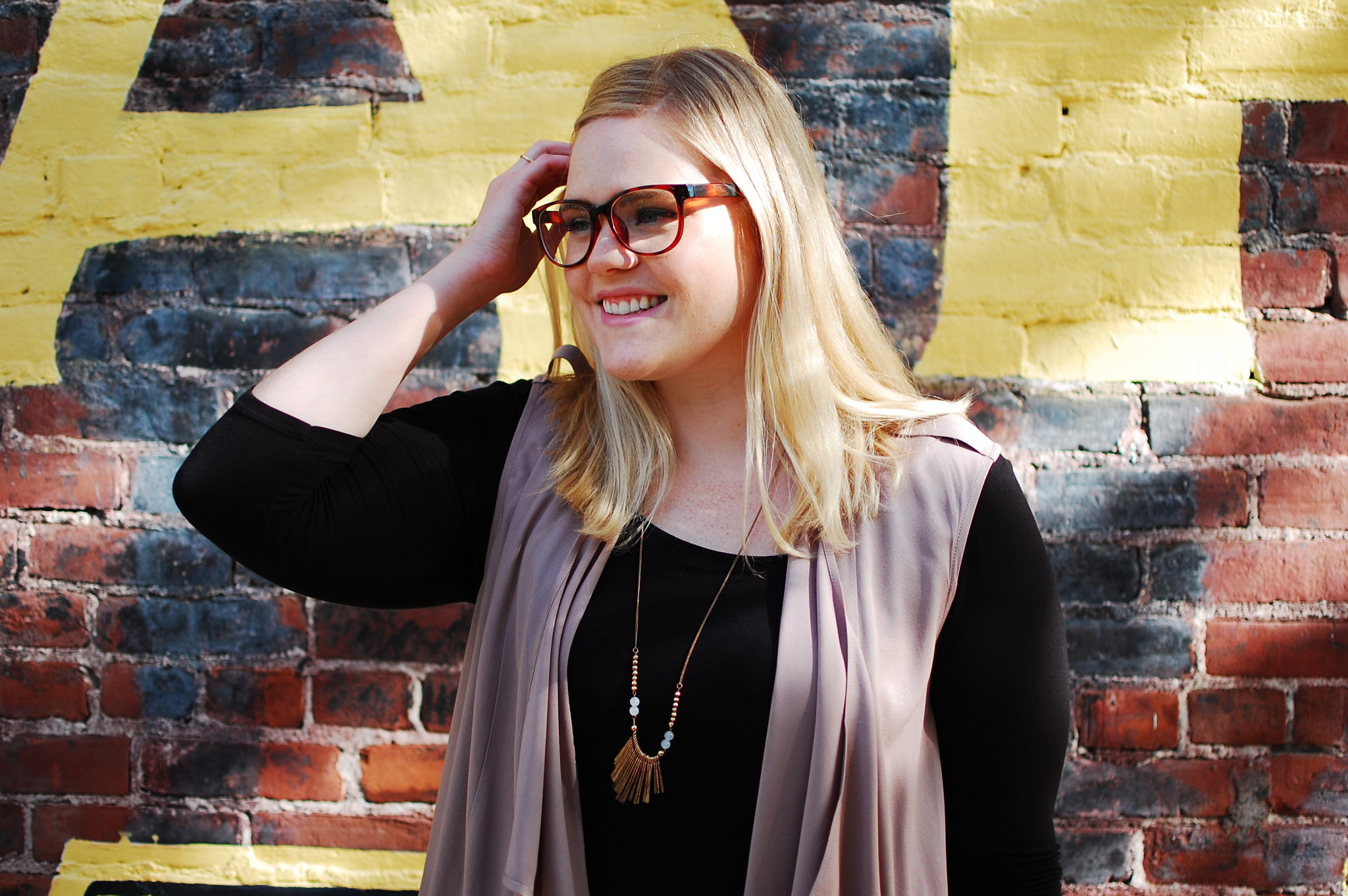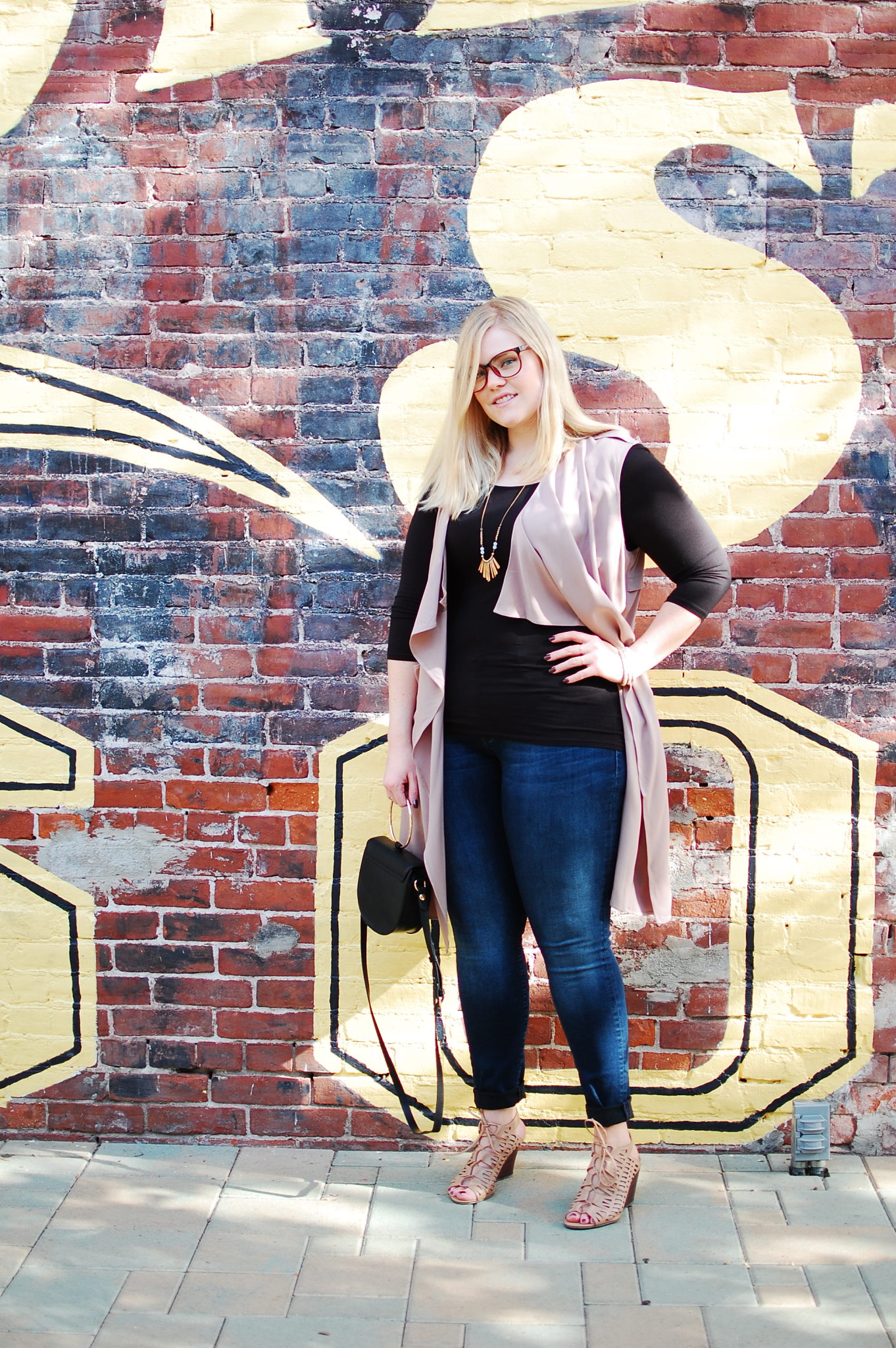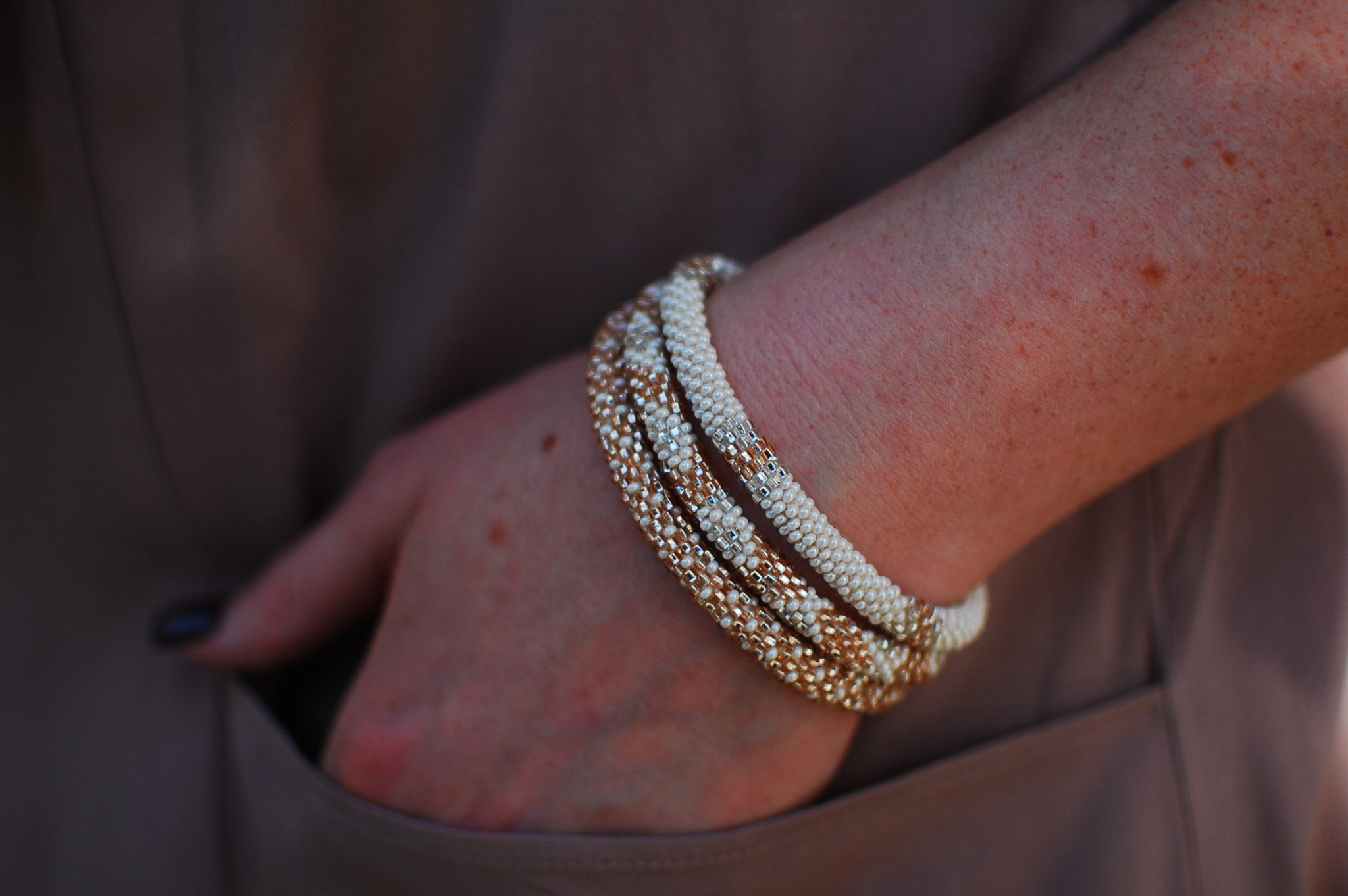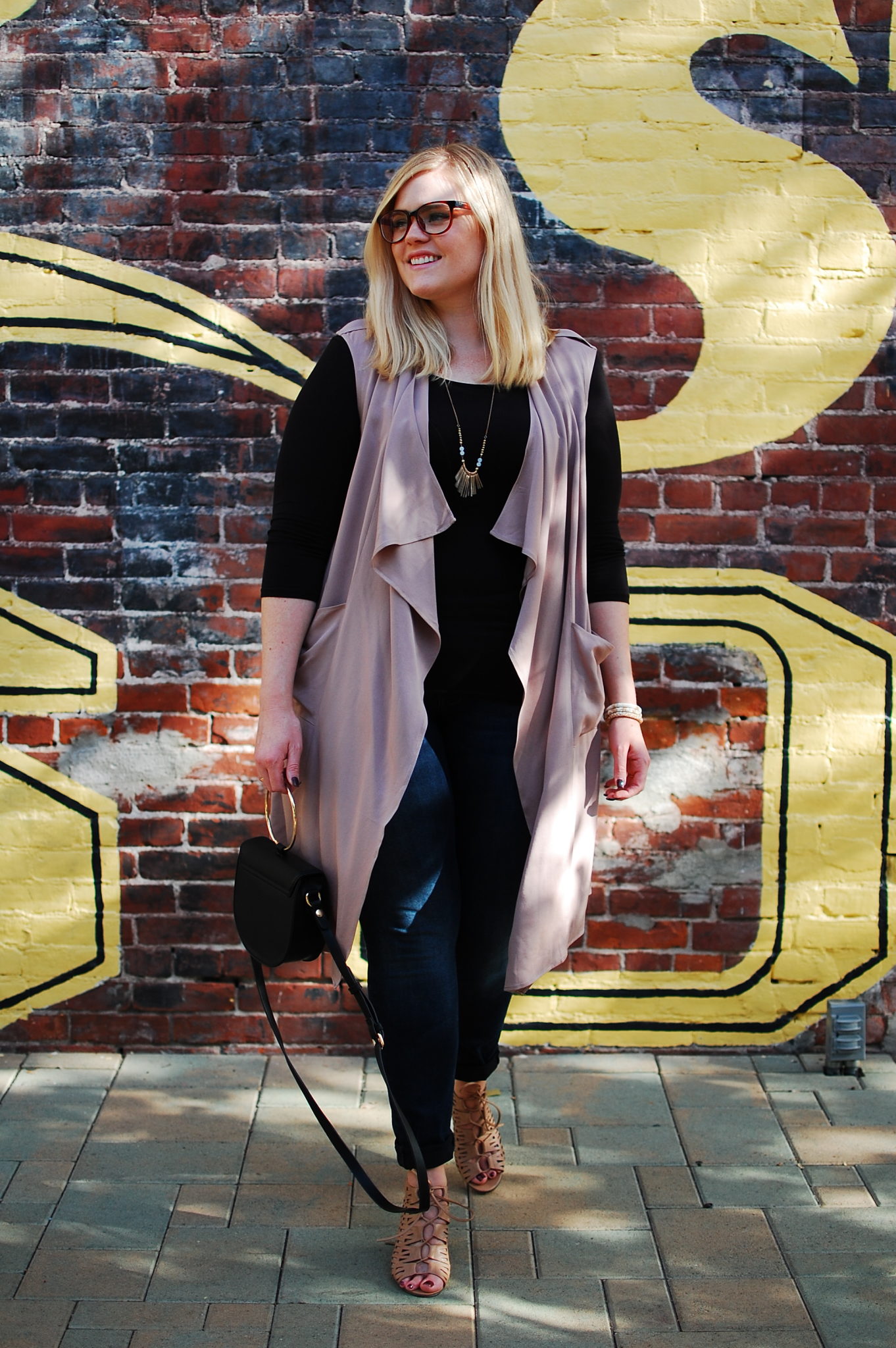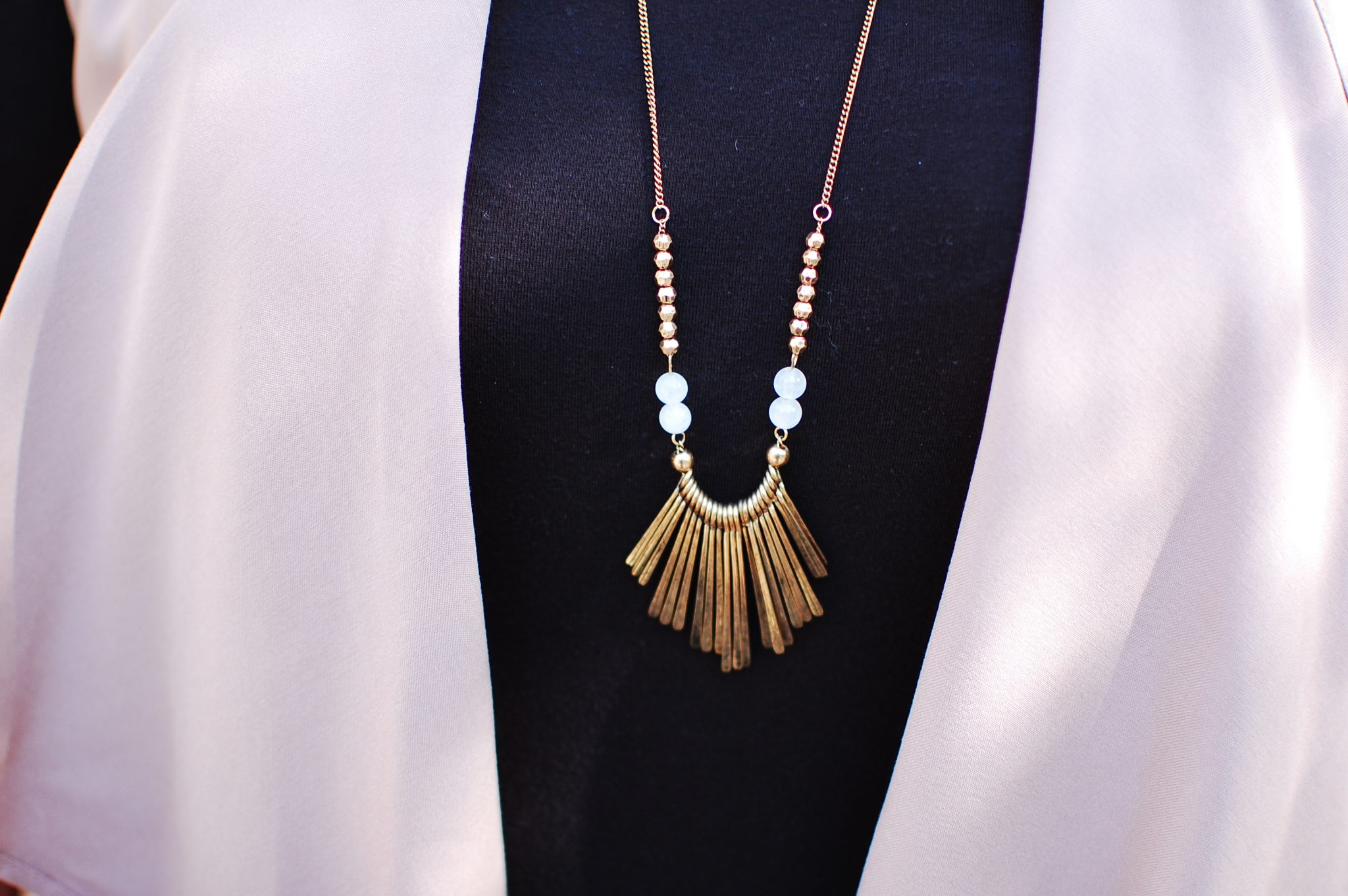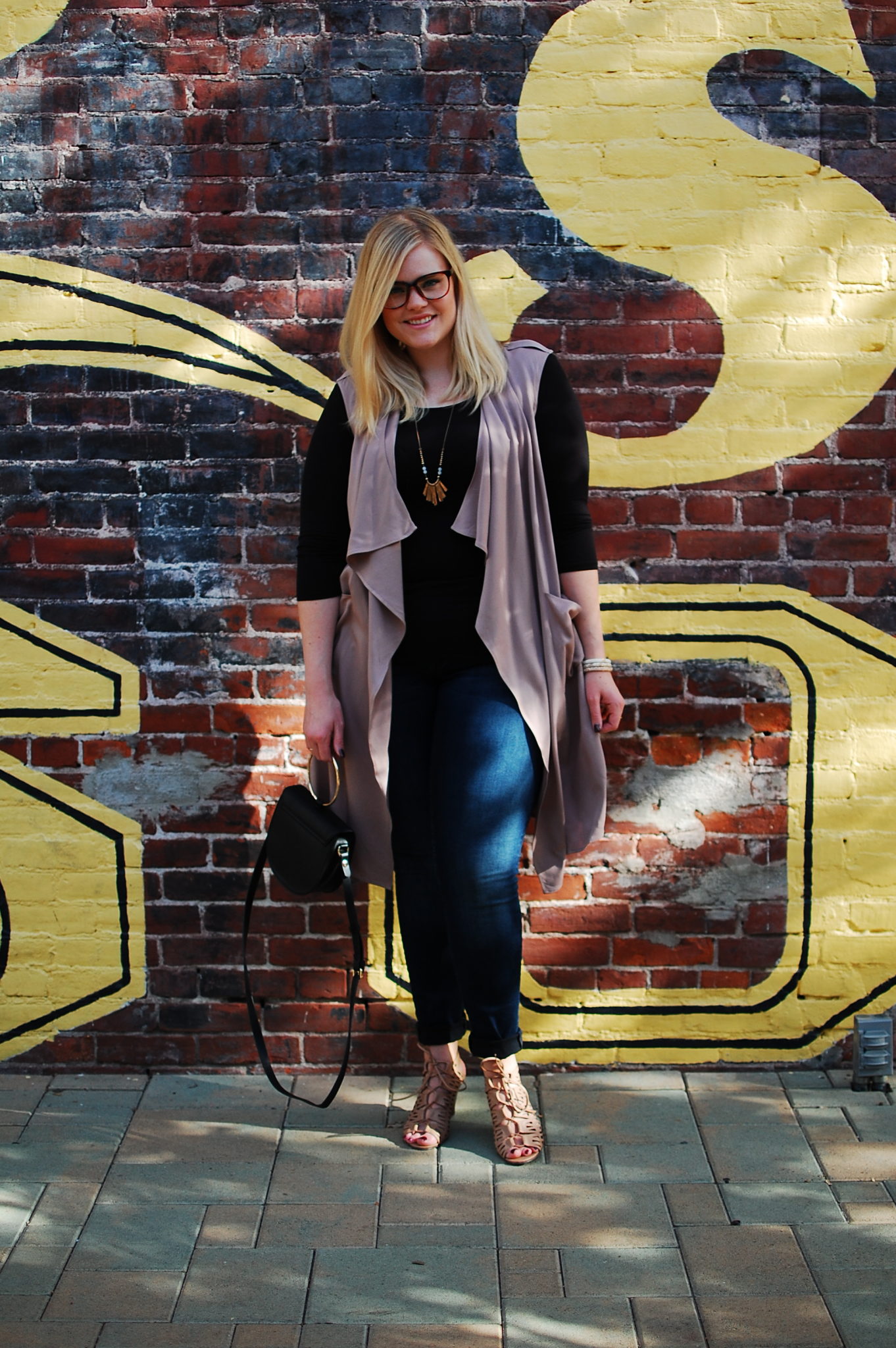 Vest / Daniel Rainn (similar) // T-Shirt / old // Jeans / Mavi USA // Bracelets c/o Aid Through Trade // Sandals / JustFab // Bag / Forever 21