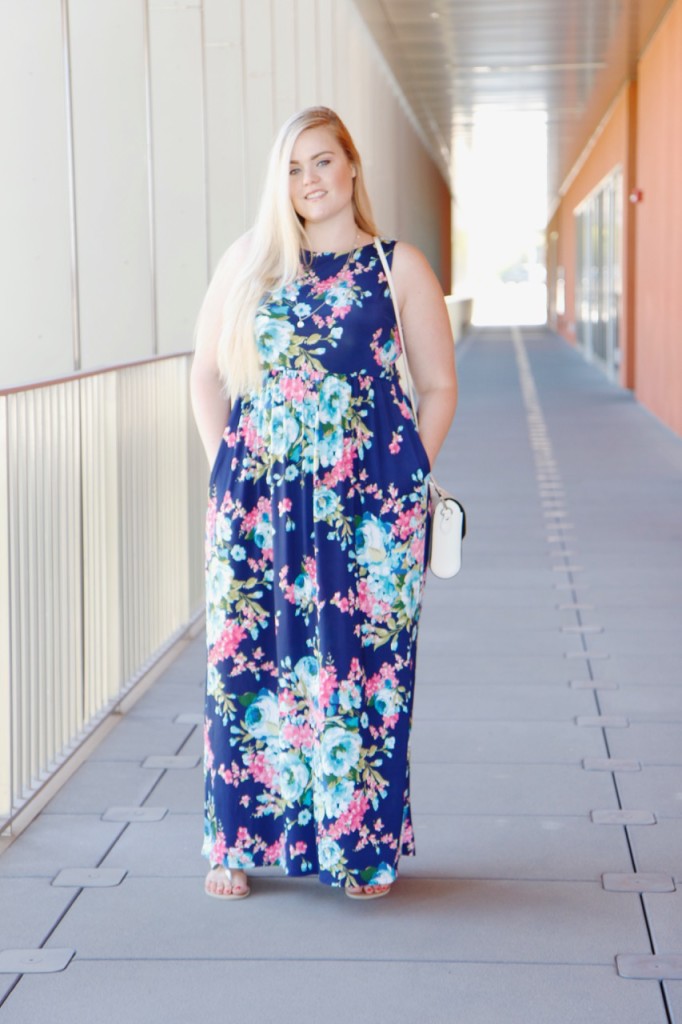 Hi, babes!
I know, I know, another floral maxi dress, but I just can't get enough of them! This is one of my favorite prints yet, a vivid floral with a deep blue background. This one has great deep pockets, a high neckline to frame gorgeous metallic jewelry, and a lovely flow when walking. I will say that it was a toucccch short on me, at 5'7″, with flat sandals it was still a couple inches shorter than I would have liked. This exact dress is sold out, but I'm hoping for a restock soon! Until then, check out these other gorgeous maxis Perfectly Priscilla has to offer.
It's always kind of crazy going back to shoot at places that used to mean something else to me. We went to Crafton Hills College to capture these images, and years ago, I used to attend college here. So much has changed, so many improvements made, and a lot of measures to make this once sterile campus more inviting, green, and beautiful. As with every college campus, there are little nooks and crannies, places to hide away and get some piece and quiet to study or decompress. I know I'm probably not supposed to since I'm no longer a student, but sometimes I come up here just on an off day to read a book and tune out the world. There are gorgeous vistas of the mountains and valleys to look out upon.
Do you have any places like this you like to go and chill? A library or lake? I'd love to hear!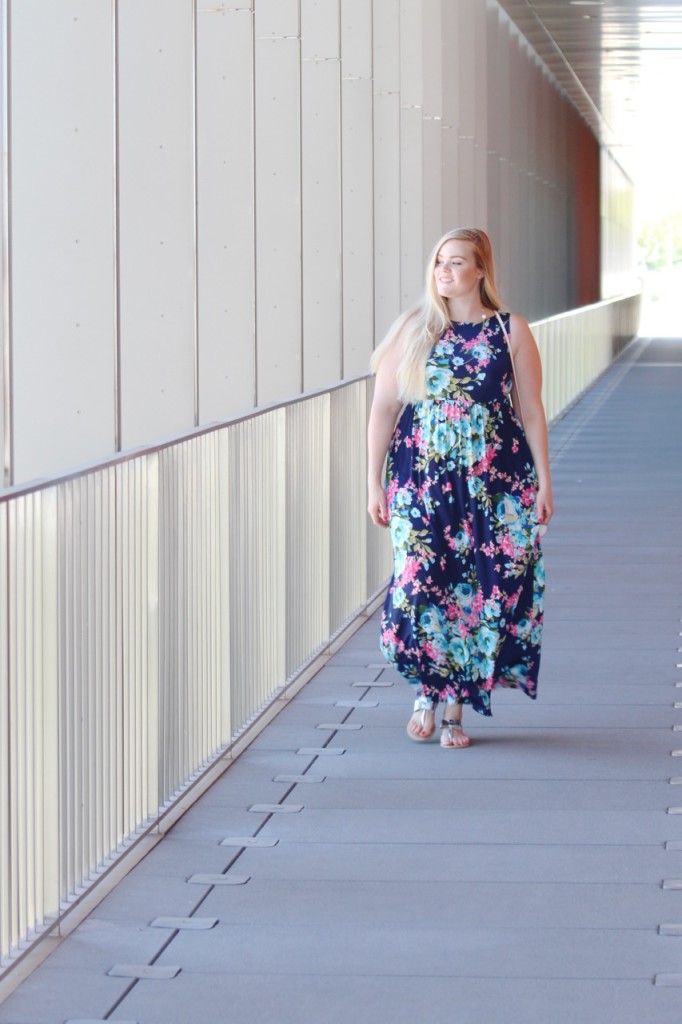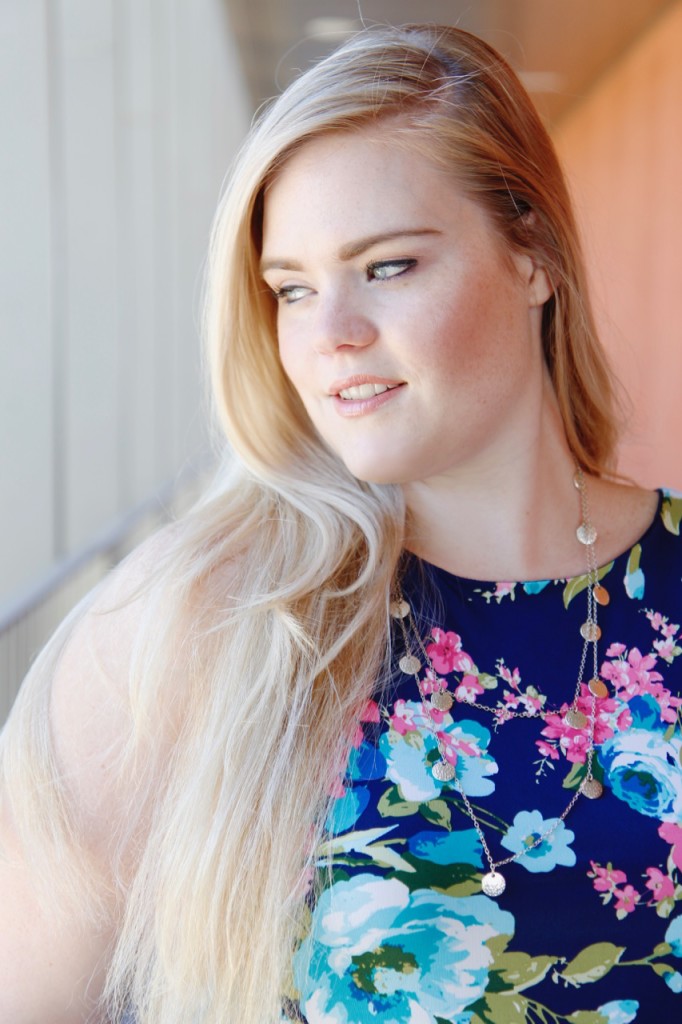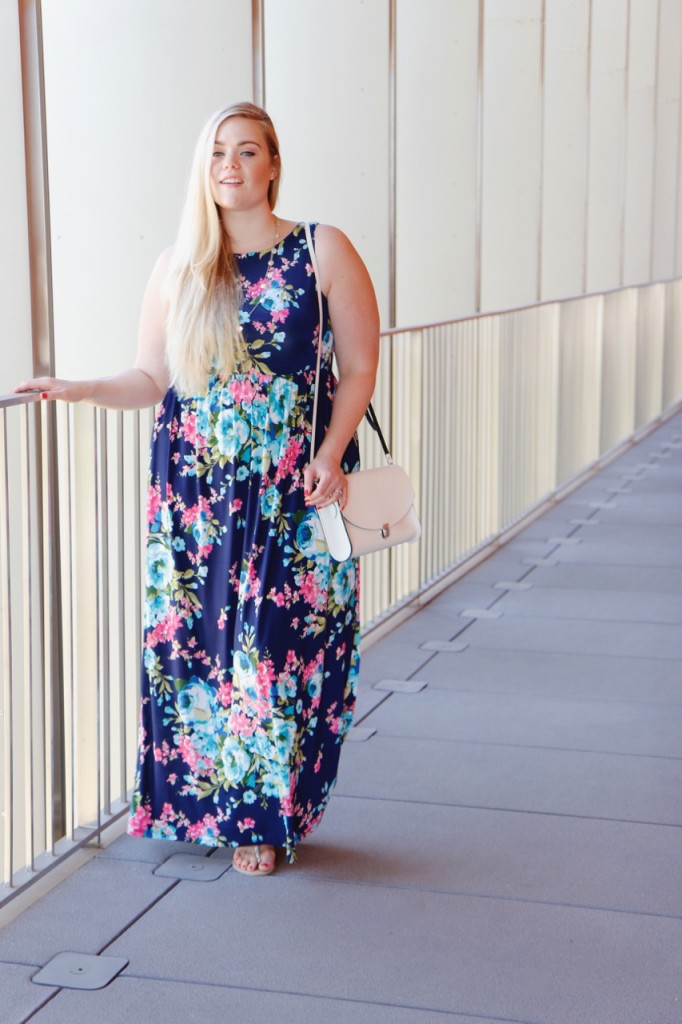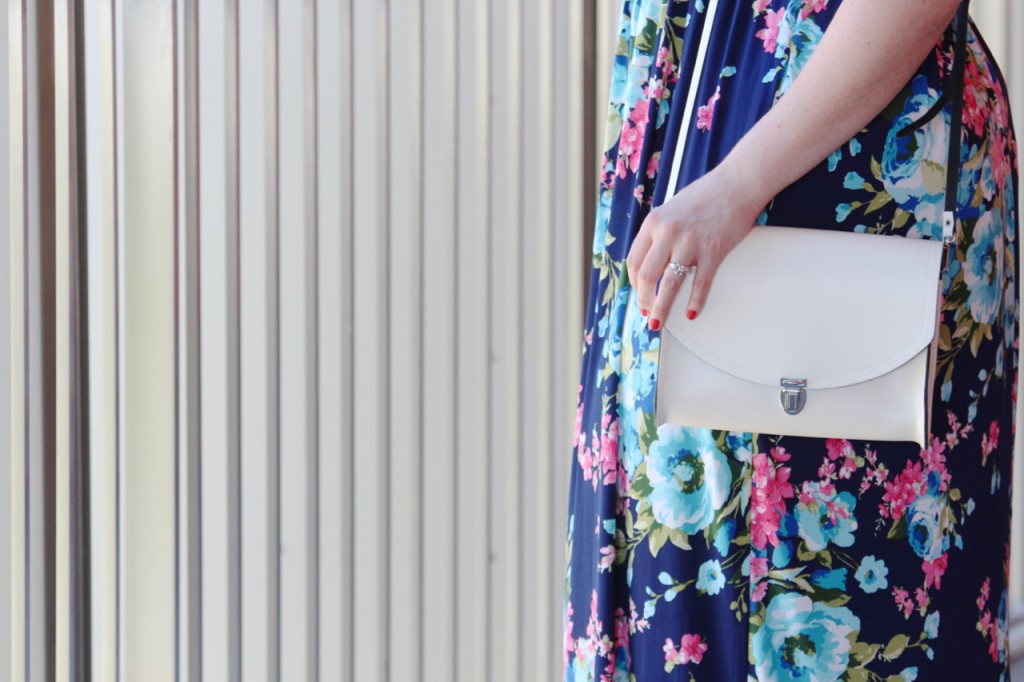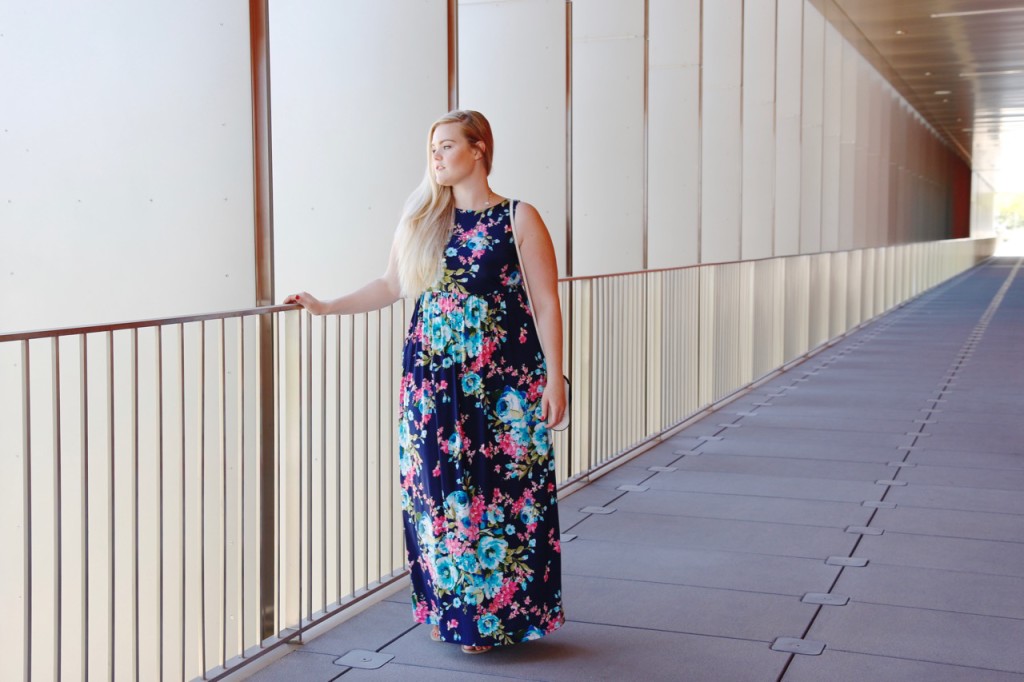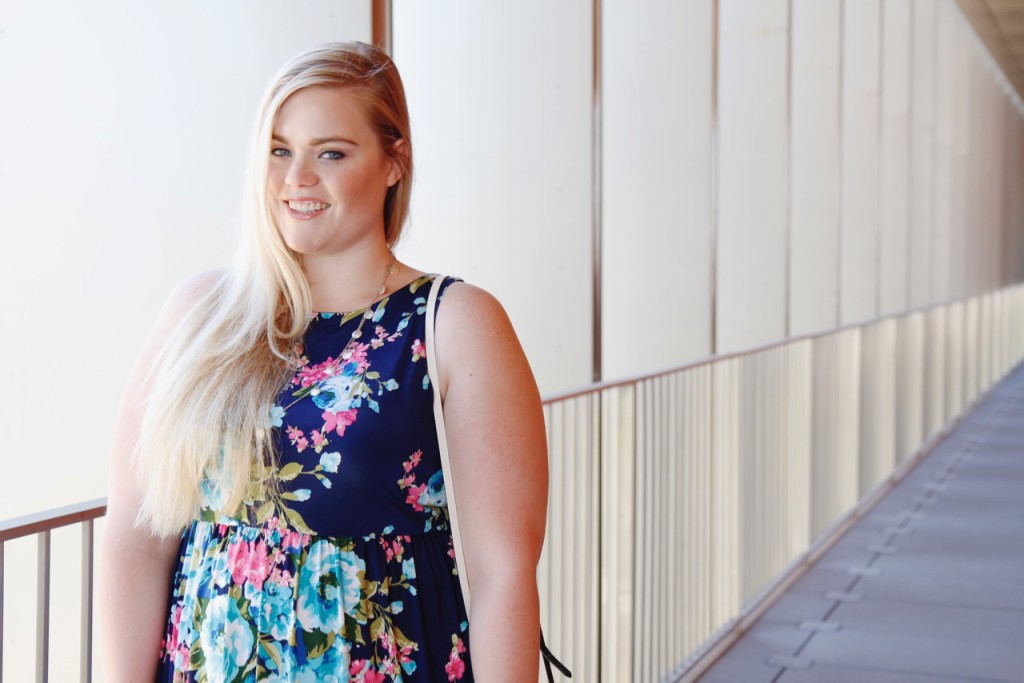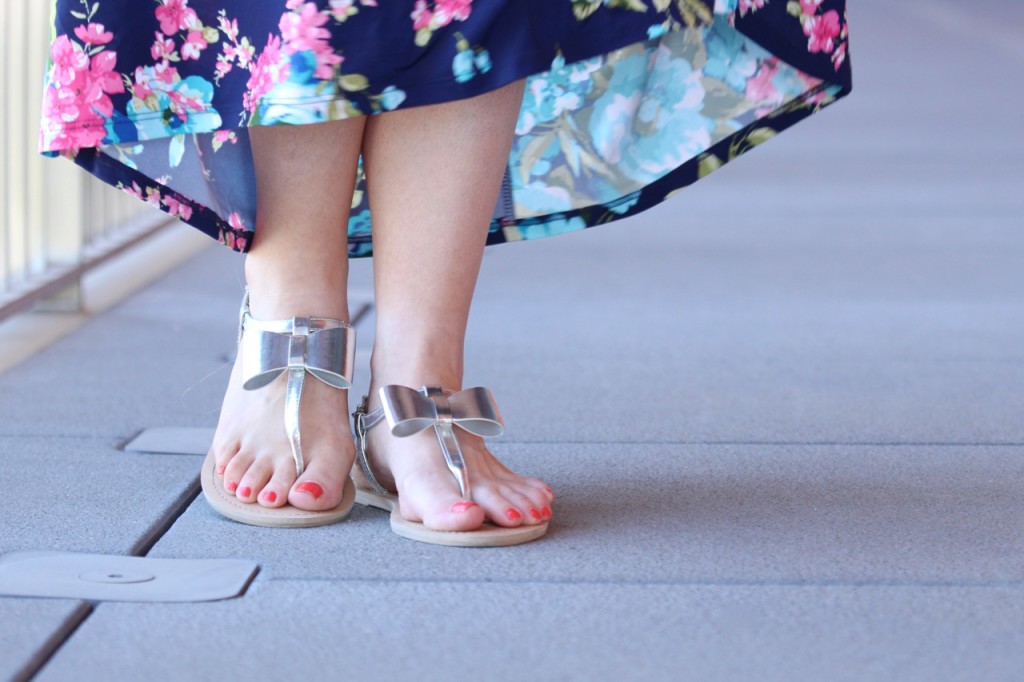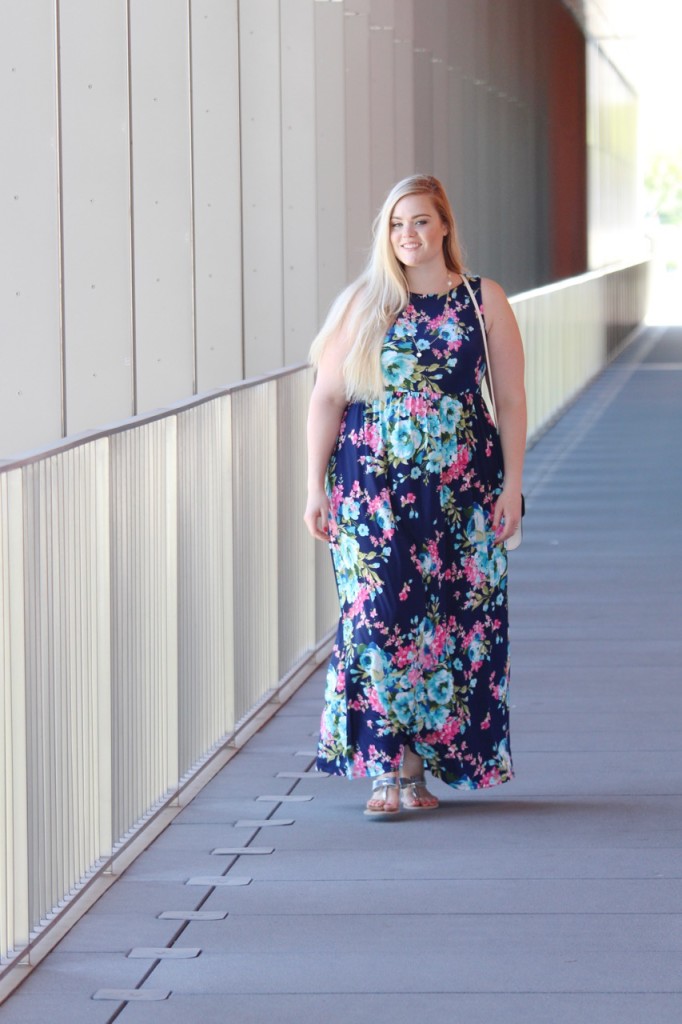 Dress c/o Perfectly Priscilla // Sandals / Steve Madden // Bag / Cambridge Satchel Co. from The Box of Style // Necklace / Kohls
Shot by Holli Z Photography.
This post was sponsored by Perfectly Priscilla and contains affiliate links. Clicking on these links or purchasing items from them may provide me with a small commission. This is part of what keeps Dressed for Time going. All thought and opinions expressed are my own.