This post contains affiliate links. Clicking on these links or purchasing items through them may provide me with a small commission. Products in this post were provided to me for reviewing purposes.
Another month, another fun new subscription box to try out!
I recently received the November Adore Box and have had fun playing around with all of the goodies inside. To be completely honest, the knit headband isn't totally my style but I know it will make a fantastic gift for one of my friends. That's one of the things I've always loved about these subscription boxes… If there's ever something in it that isn't totally my style or I know that I won't ever use it, I can store it aside for when someone's birthday is almost forgotten, or I need a hostess gift on the fly.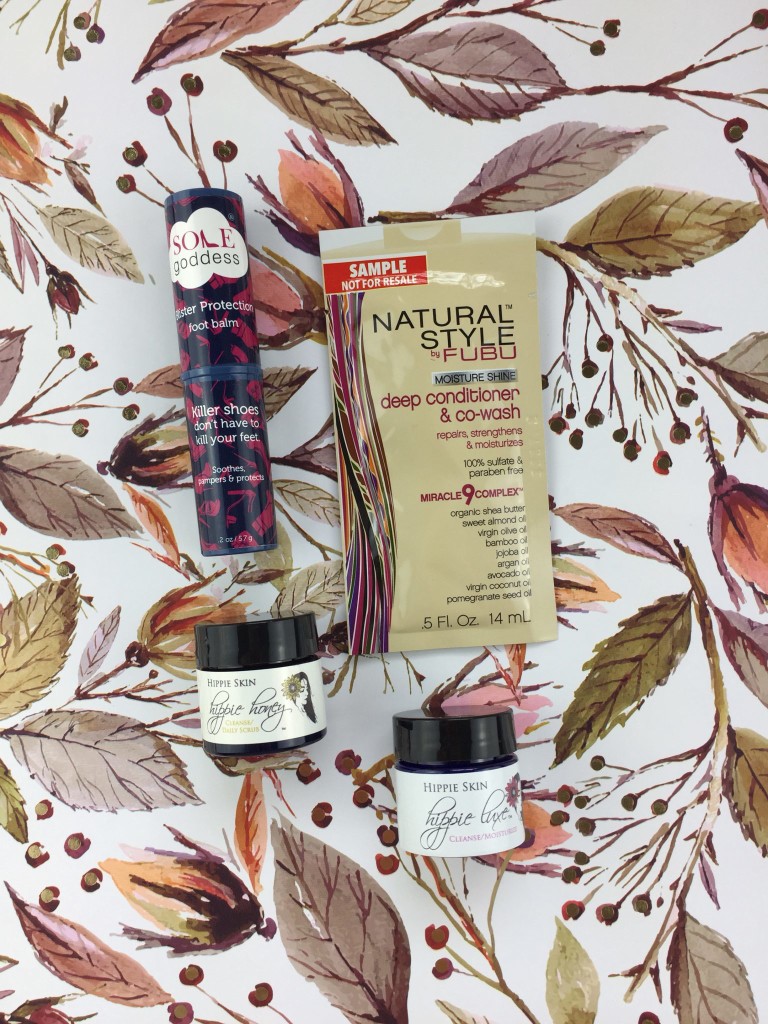 I received in my box two skincare samples from Hippie Skin, and although they look small, the product is quite concentrated, so you really don't need a whole lot. I'm always looking to try out innovative new skincare brands, and I'm excited to see what else this one has to offer. The little jars are also perfect for traveling!
I have not tried out the blister balm yet, because I tweaked my ankle and haven't been able to wear heels recently, but I will definitely be utilizing it during these upcoming holiday months.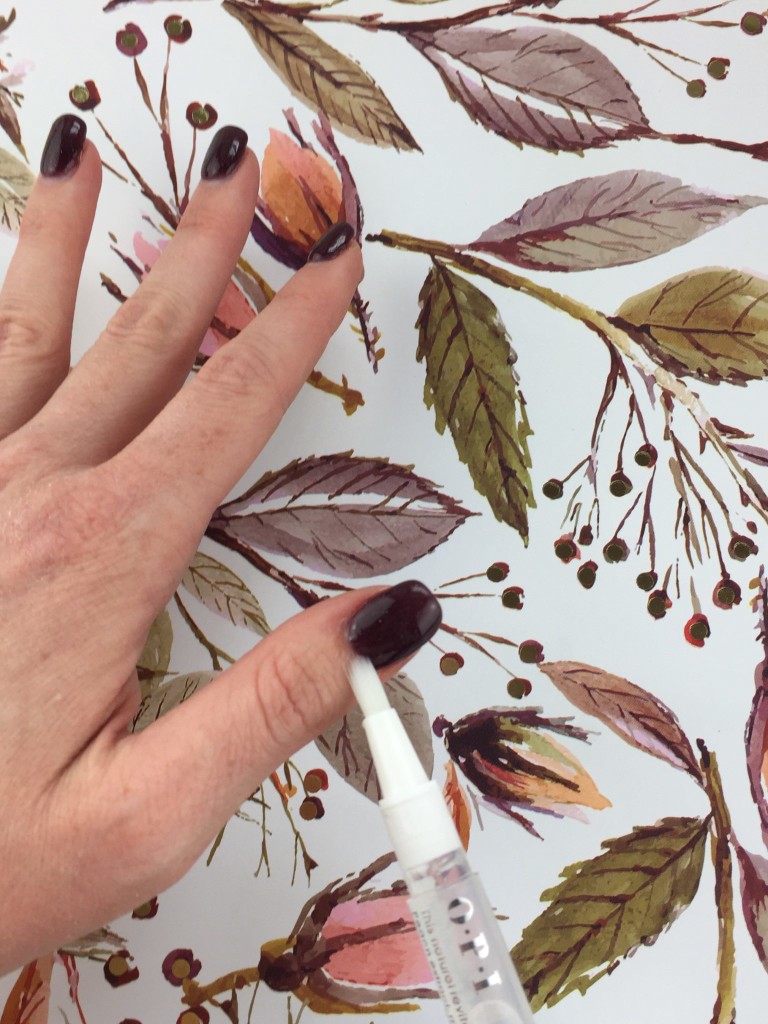 I would say that the most impressive item, and the one I will use the most often, is the cuticle oil pen from OPI. I have been doing the powder dip technique on my nails for the past couple months, and find that my cuticles do need a little extra love. This one is in a super convenient click-pen, with a brush that lets you disperse as much product as you want, where you want it. I can't tell you how annoyed I get trying to squeeze out oil from a tube only to have it squirt out everywhere. Definitely a repurchase when I run out.
All in all, this box was worth the $15 it sells for and more, especially since I got to try out a new skincare brand, and have a gift for a friend in a pinch. If you're interested in signing up for Adore Box, you can take 50% off your first month with code HALFOFF.