If you follow me on Instagram, you probably caught that I recently traveled to Puerto Rico with Mark to celebrate the wedding of my friend/coworker, Amanda, to her longtime beau, Martin. We had been researching places to visit, restaurants to eat at, and things to see for about six months preceding the trip, and I still don't think we were prepared! Puerto Rico has so much to offer.. The food was great, so much seafood, mofongo, and not overly sweet baked treats. There were museums, forts and cathedrals, and you pretty much had to take taxis wherever you wanted to go. We were lucky to have a little market called Pueblo right across from our condo, which made late-night beer runs and planning what to have for breakfast a whole lot easier. I tried to capture as much as I could, but also stay present in the moment so I could truly enjoy every experience. I hope you enjoy these pics from my Puerto Rico Summer Vacay!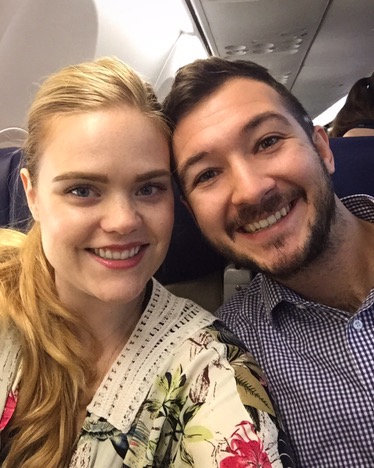 Mark and I, pre-flight. Such cheeseballs.
Kimono / Bohocheri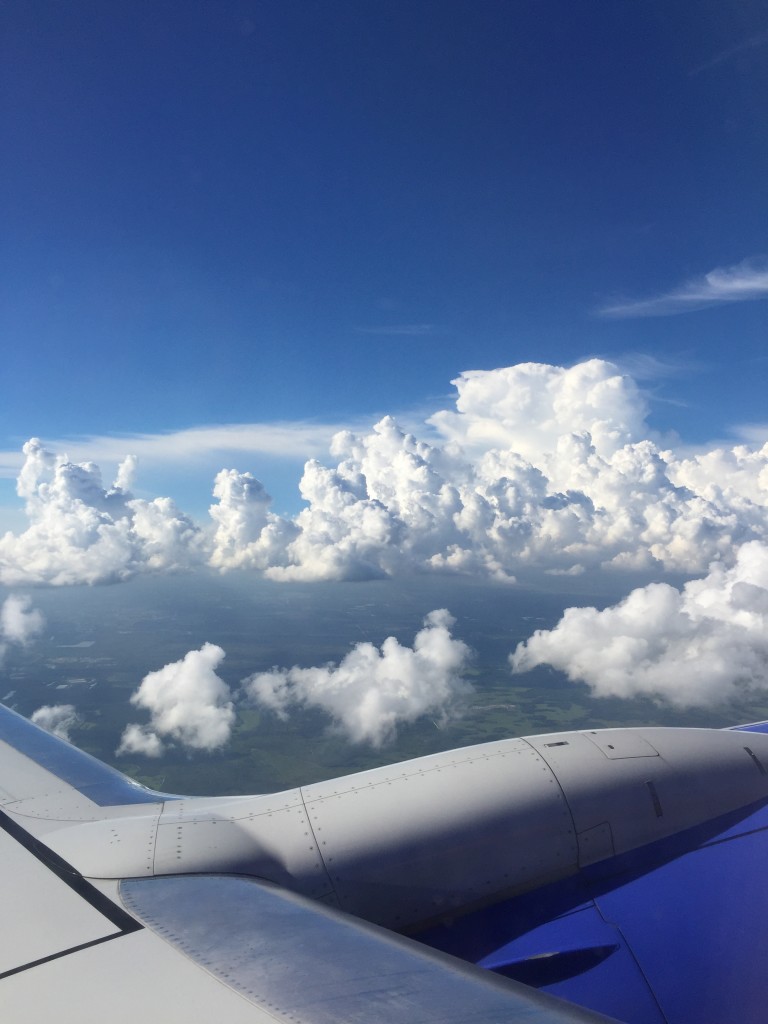 A gratuitous in-flight cloud shot.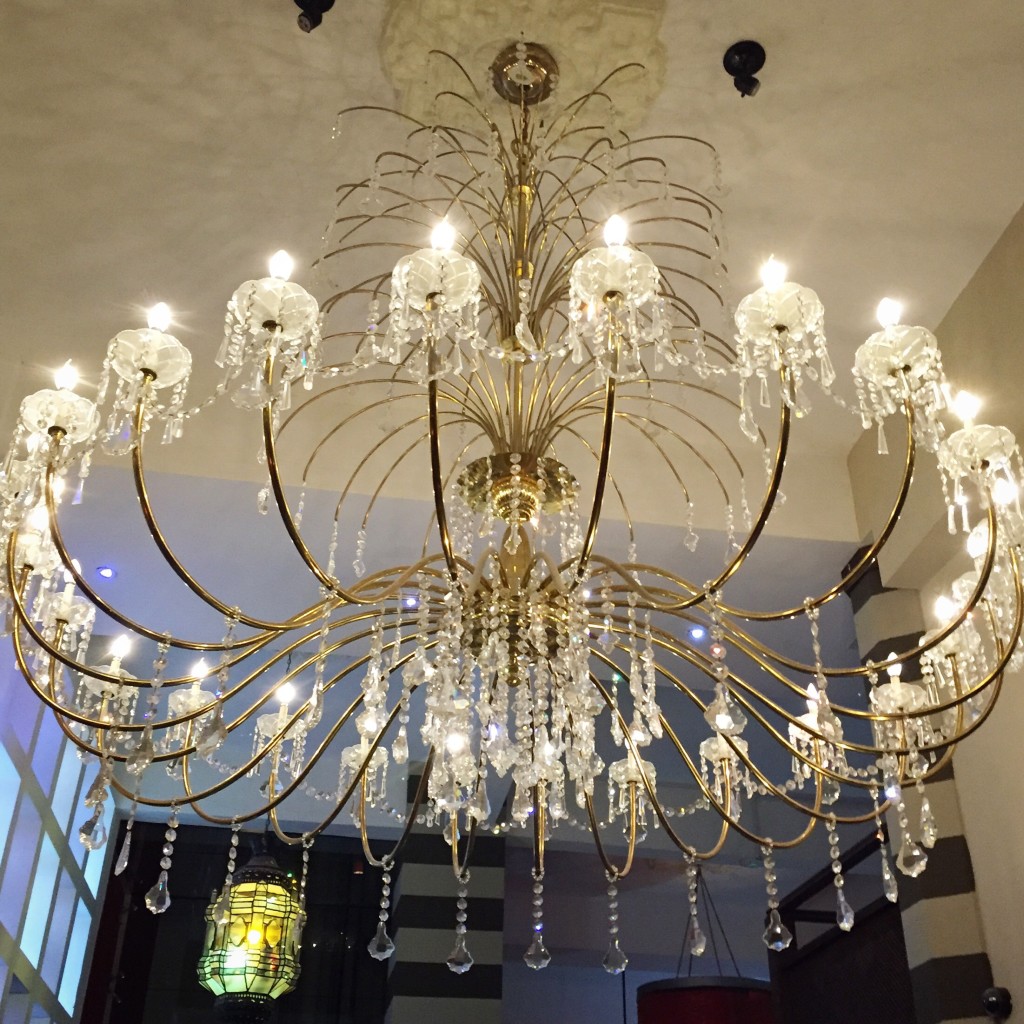 The grand chandelier in the lobby of our first hotel. I need this in my dining room.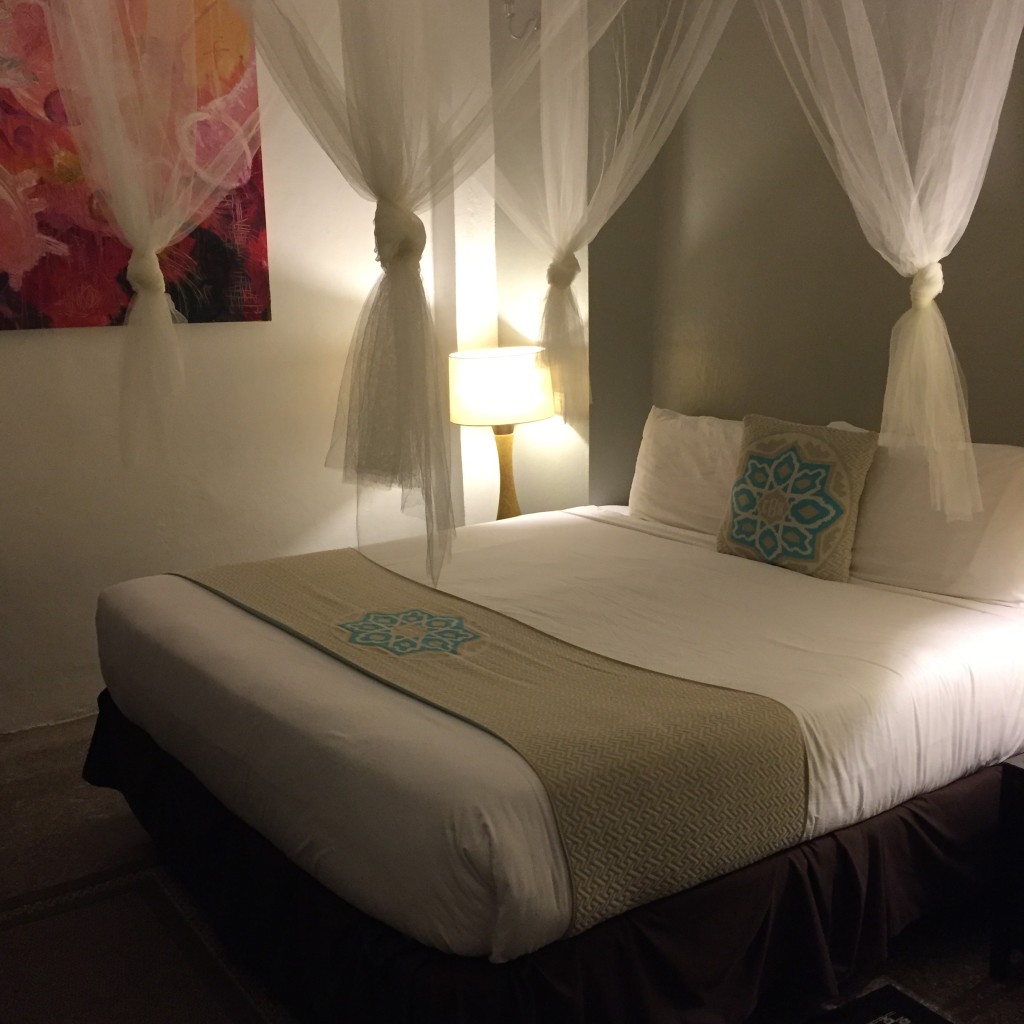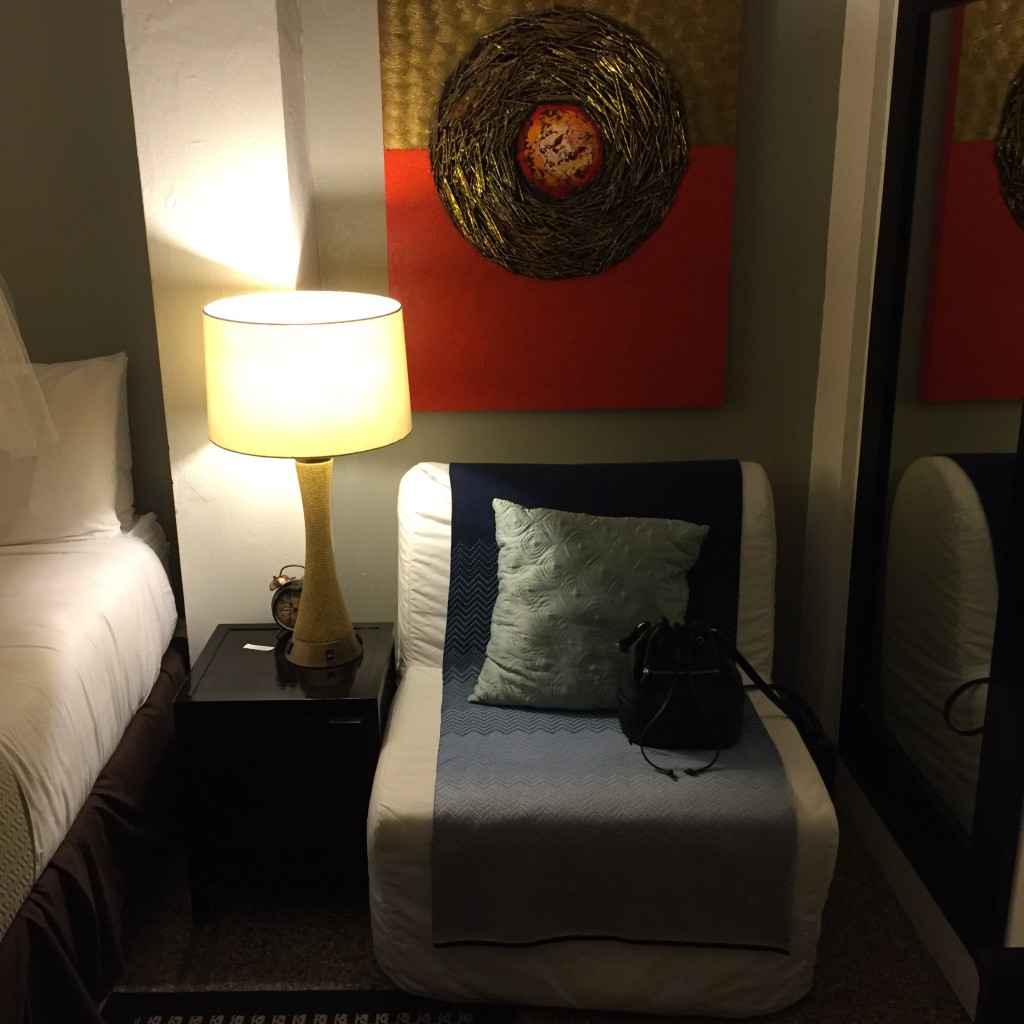 Mark and I arrived a night before everyone else, so we decided to stay in downtown San Juan at the Casablanca Hotel. It certainly did have that old world kind of charm, and were thankful for the kickin' AC.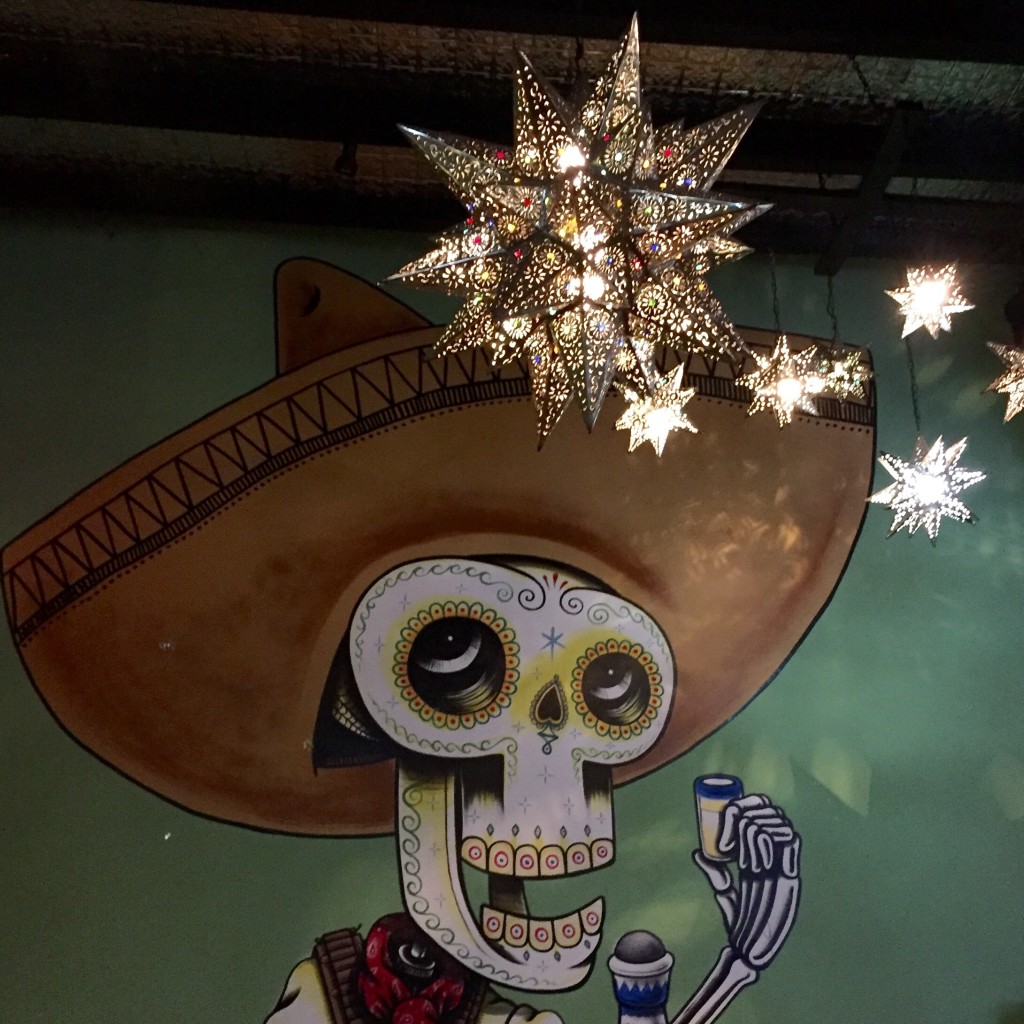 After checking in to the hotel, we headed next door to Gringos, a Tex Mex restaurant/bar that specializes in "smoked" drinks. After a long day of flying, Mark and I definitely enjoyed testing a few of them out, along with some fantastic food and funky décor.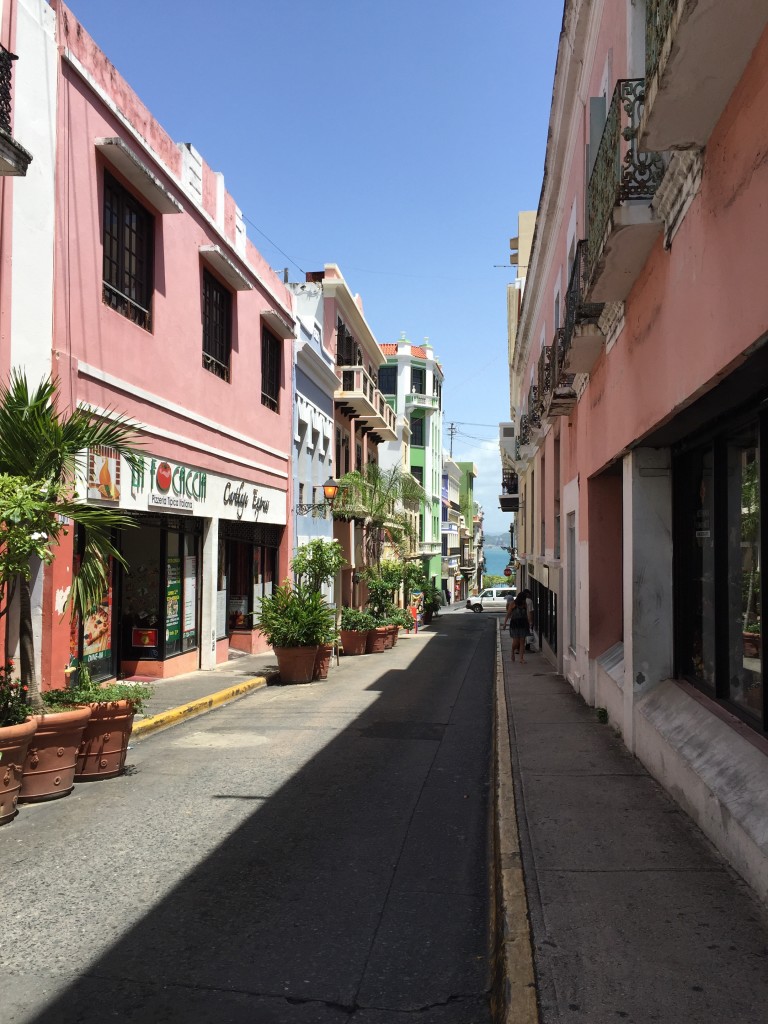 In the morning, we walked along these gorgeous streets in Old San Juan, in search of a delicious meal at the highly rated Caficultura. We were both left entirely underwhelmed at the whole experience, from the food, to the service, to the hammering and drilling going on in the back room. Shaking that off, we continued our morning of exploring little gift shows and boutiques, picking up some framed butterflies and art prints of the city.
Almost ready to meet up with everyone, the heat was really starting to get to me, more specifically my hair haha!
Tank / H&M // Necklace / Luv AJ from the Box of Style // Sunnies / Amazon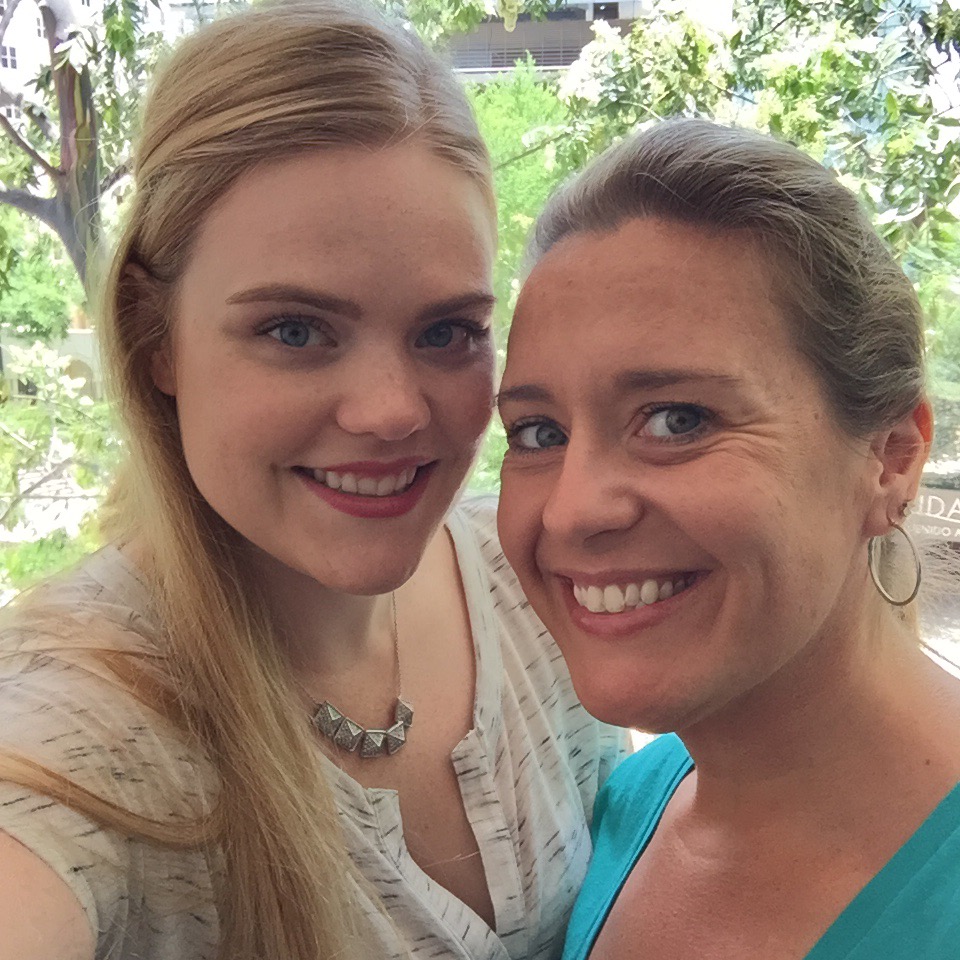 Finally, I meet up with Rebekah, her mom, Martin and the rest of the crew. There were 10 of us staying in a condo in San Juan, and we basically had the entire floor, with tons of room to spread out.
Top & Necklace / Banana Republic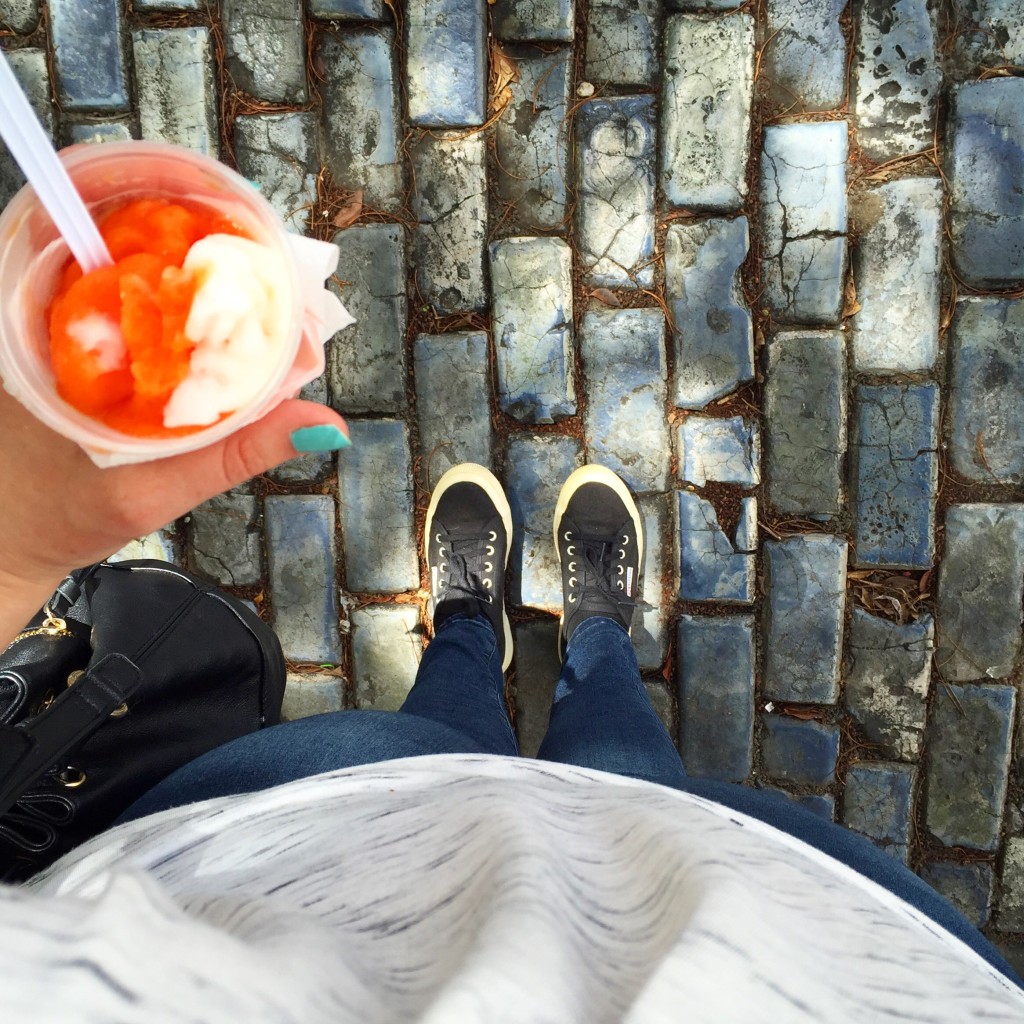 Walking around the gorgeous blue brick streets of Old San Juan, and seeing the chapel at which the bride and groom would be married.
Top / Banana Republic // Jeans / MaviUSA from Stitch Fix // Sneakers / Superga // Bucket bag / Forever 21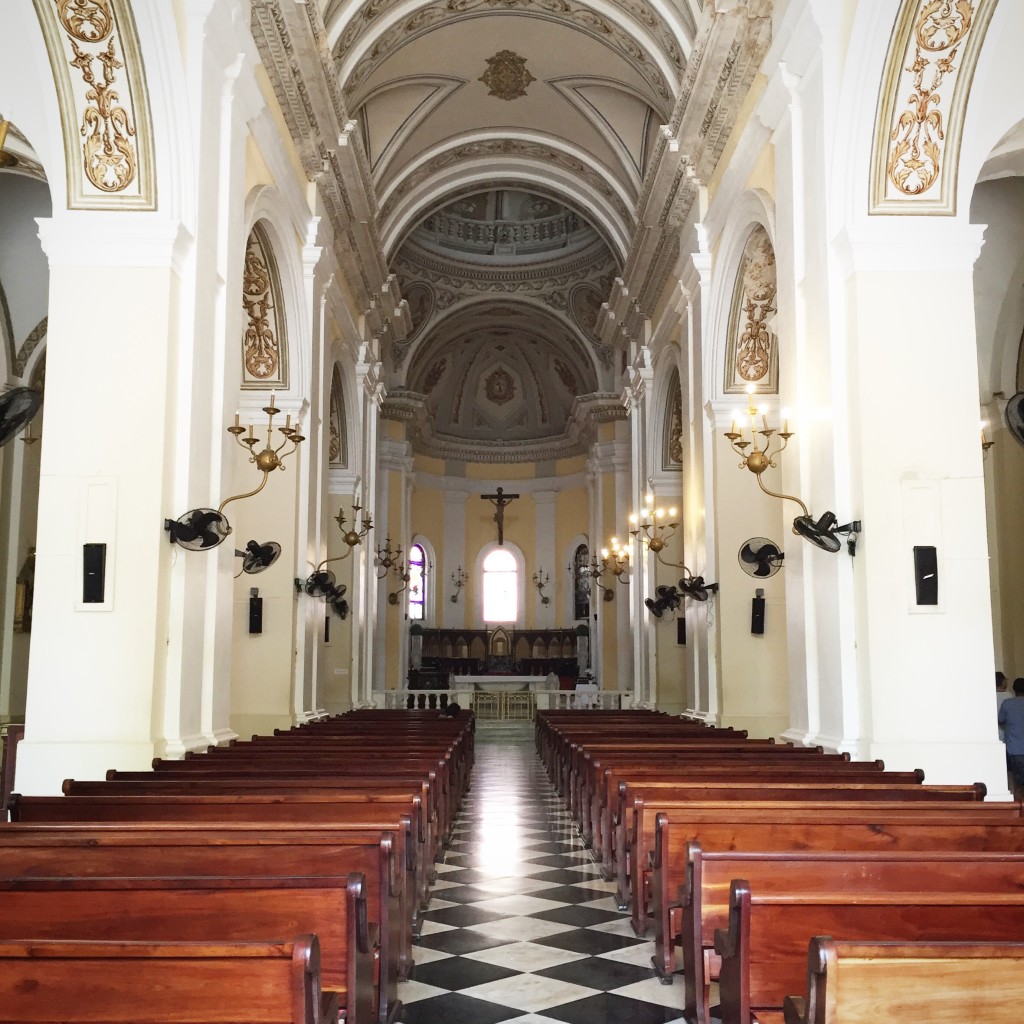 Cathedral de San Juan Bautista.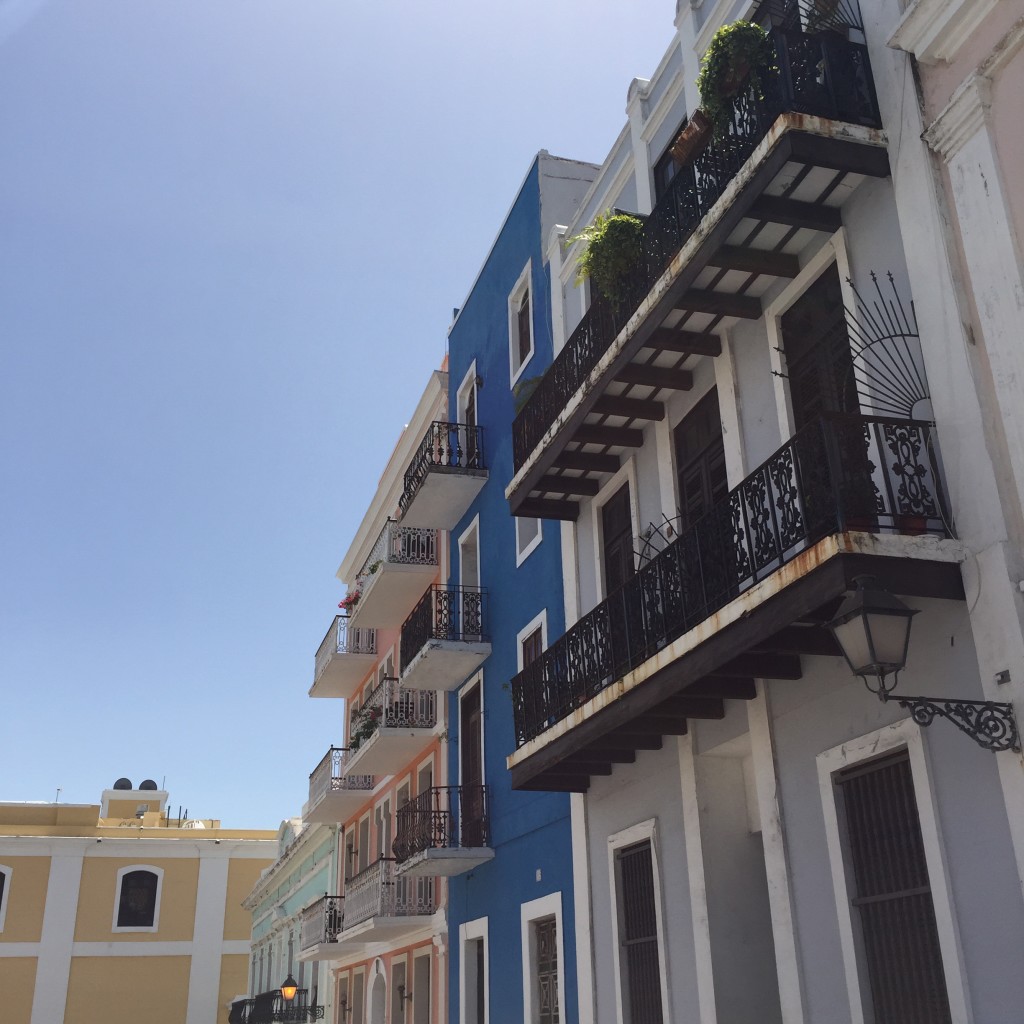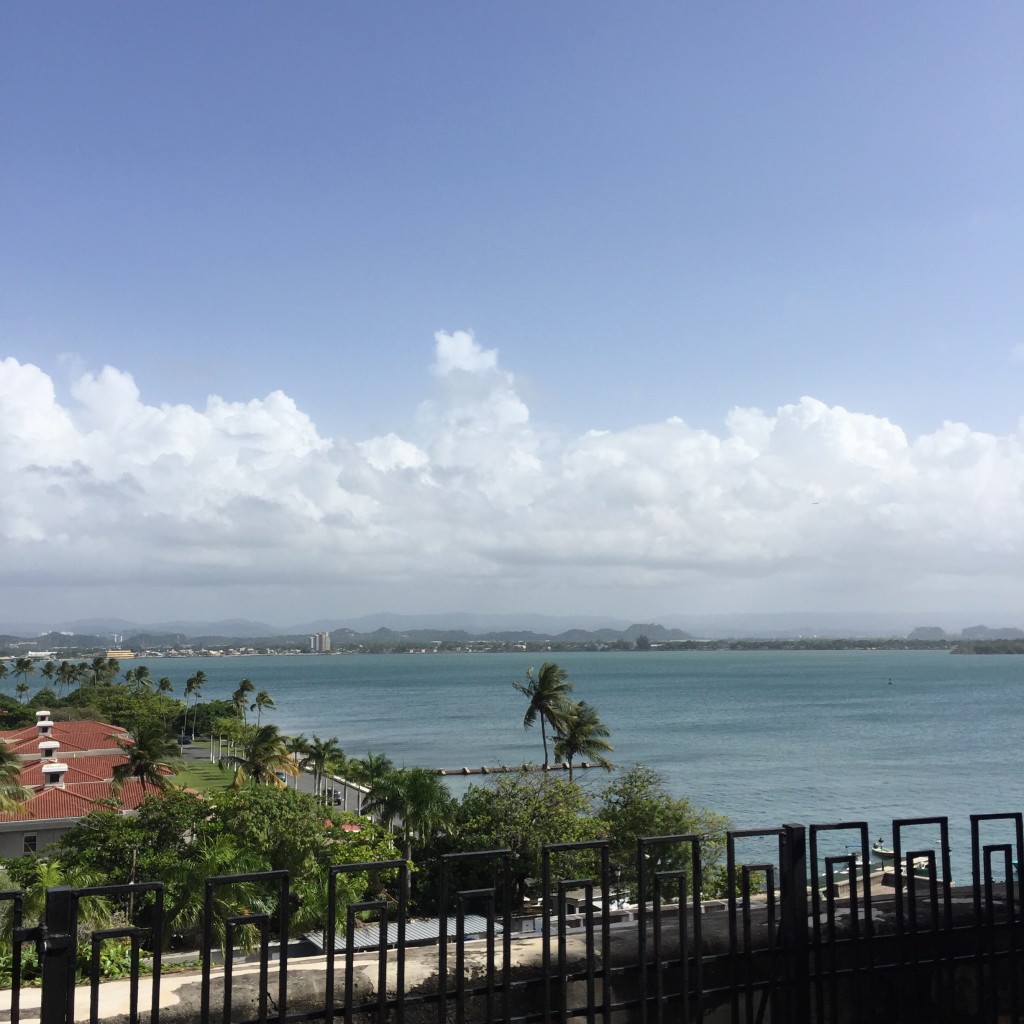 Several gorgeous views while strolling around downtown.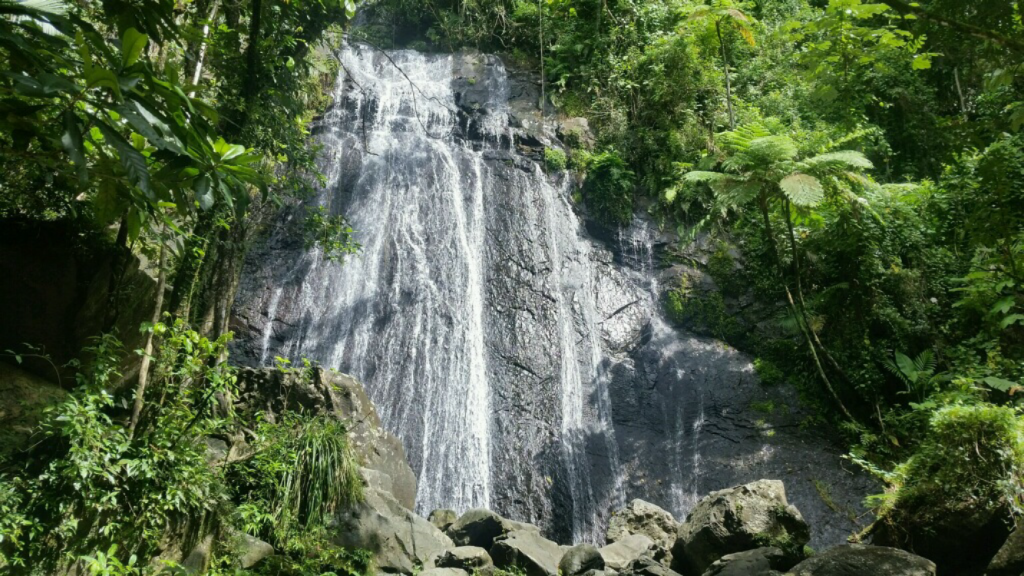 The next day, while the girls and I wandered around some more downtown, Mark and the boys took a trip to the rainforest! I wanted to go, but it was kind of a boys bonding trip, and who am I to interrupt boy time? 😉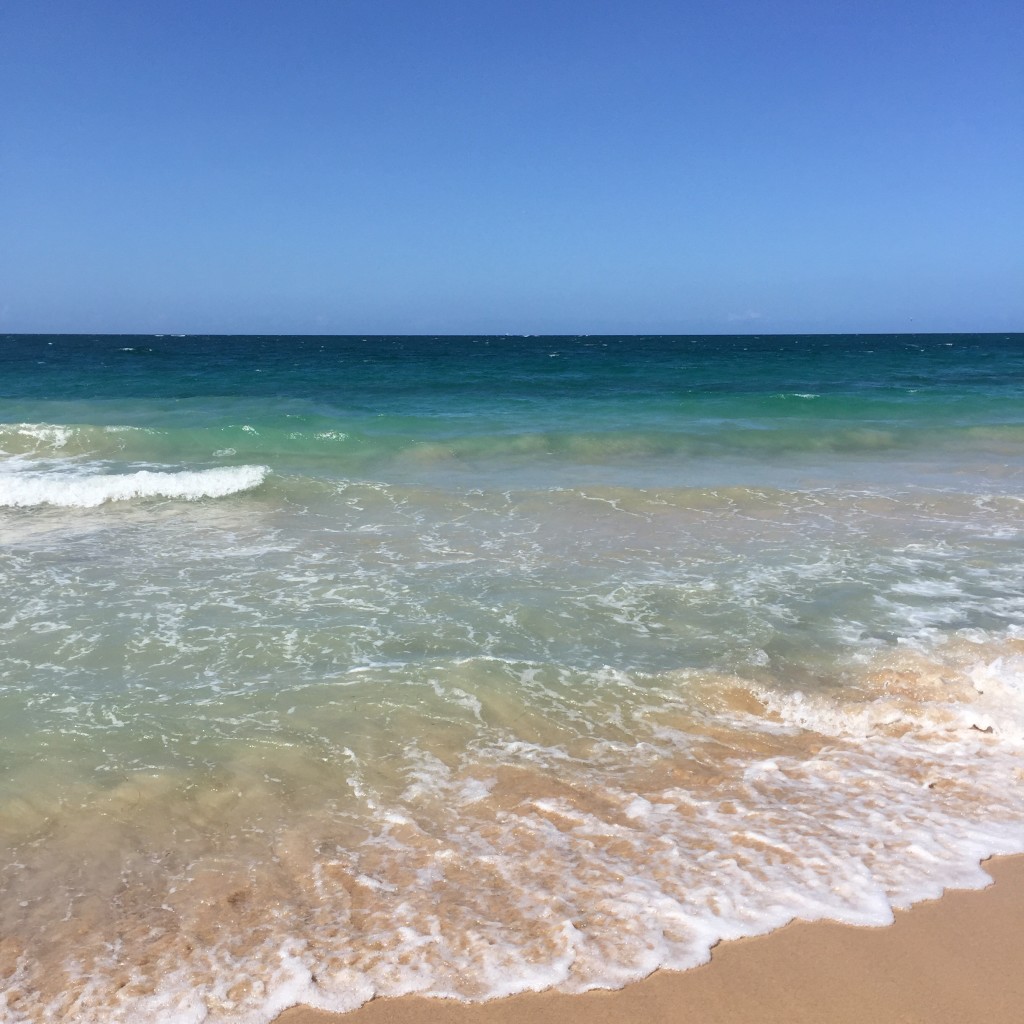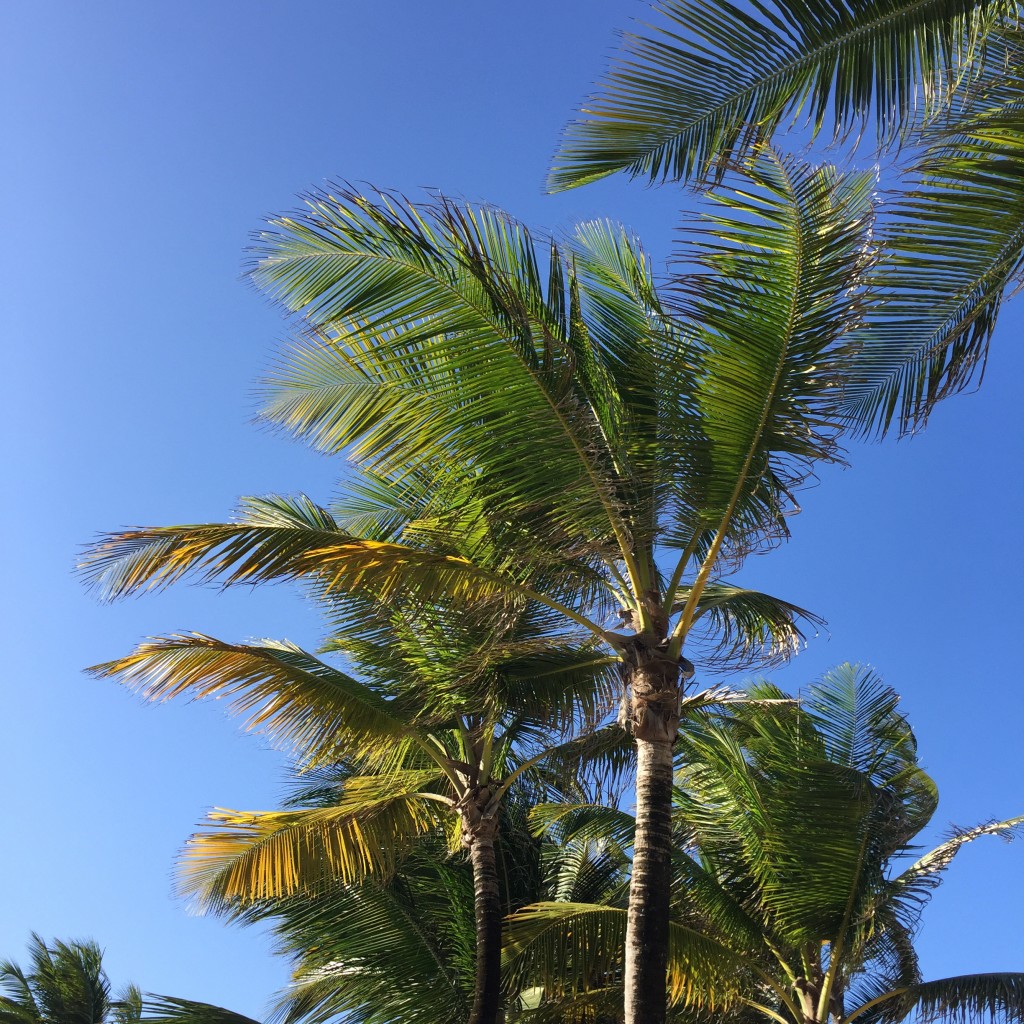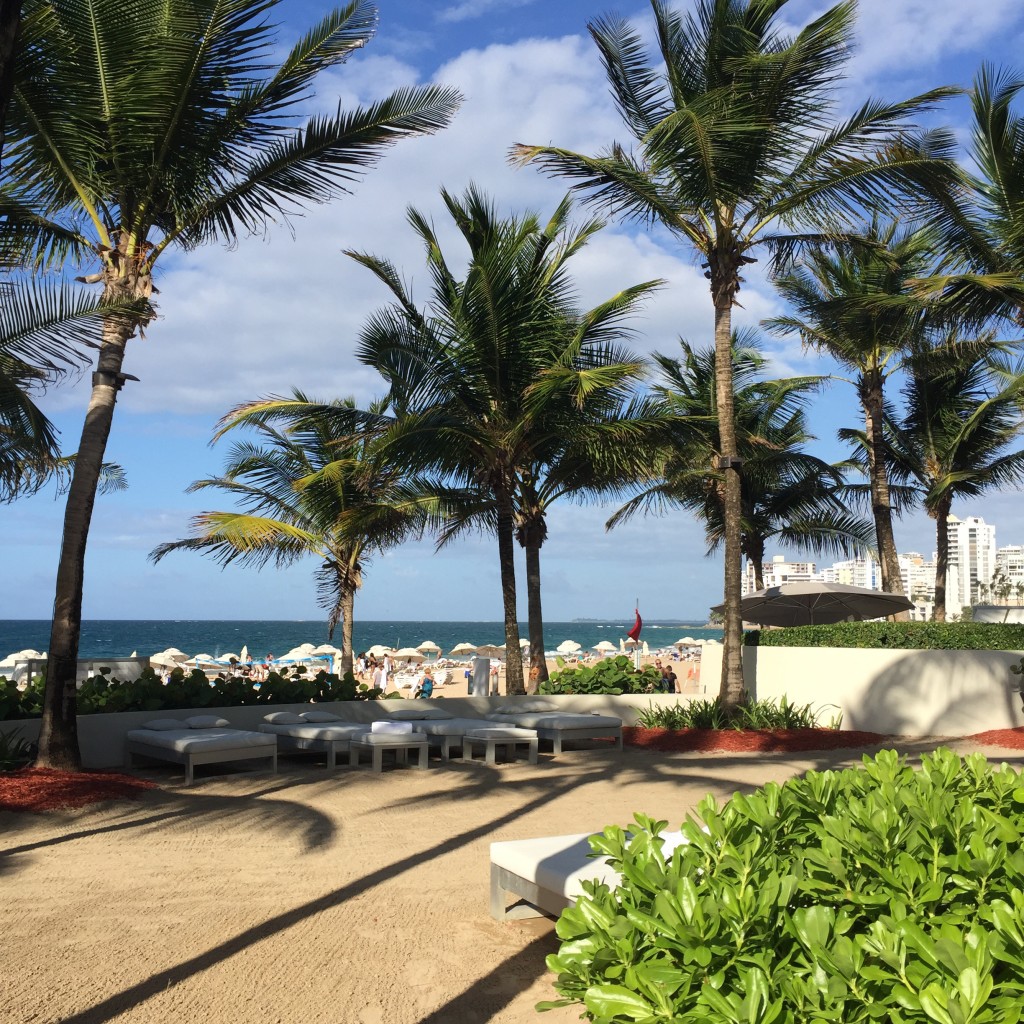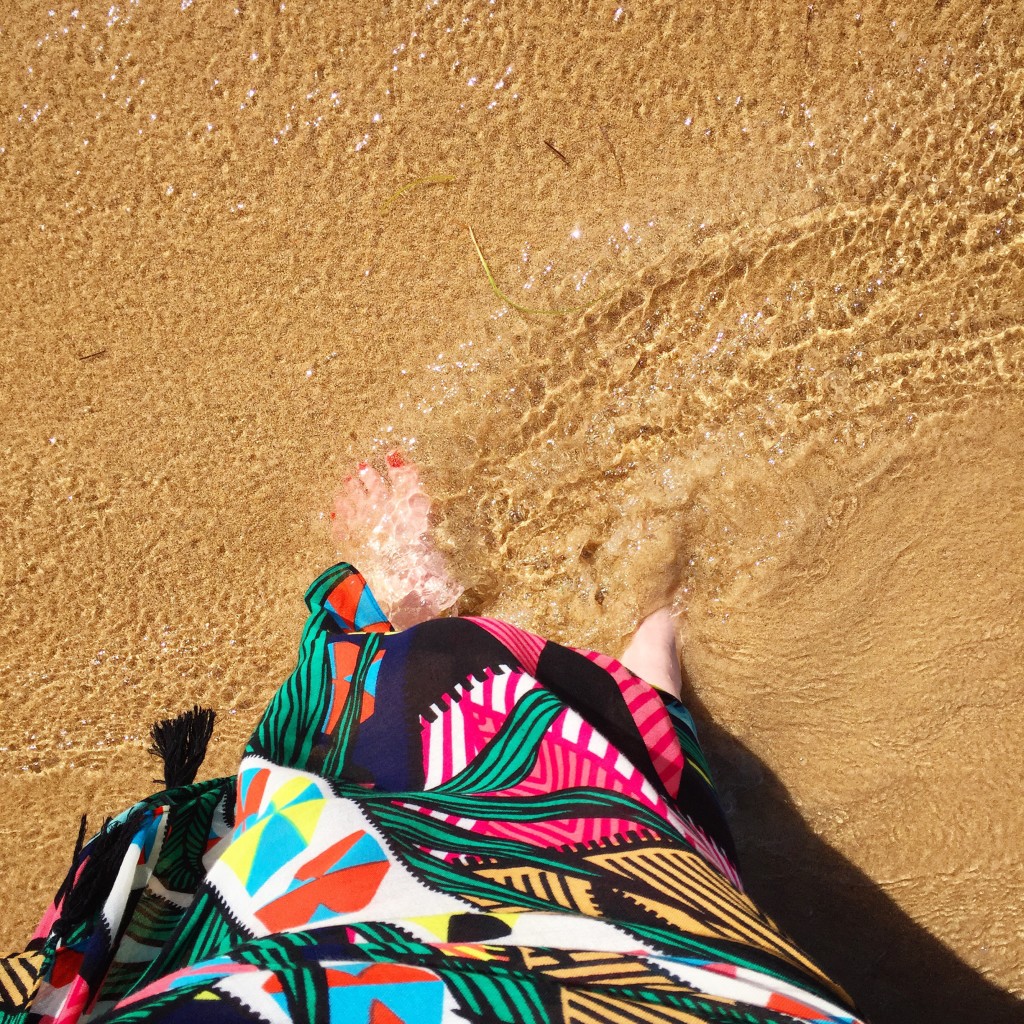 The next day, we took a trip to the beach!
Seriously, the most gorgeous beach I've ever been to. You could walk out in to the water 50 feet and still have your toes touching the sand. We stopped in to a hotel bar for refreshments and I loved their little lounge area.
Sarong / Mara Hoffman from the Box of Style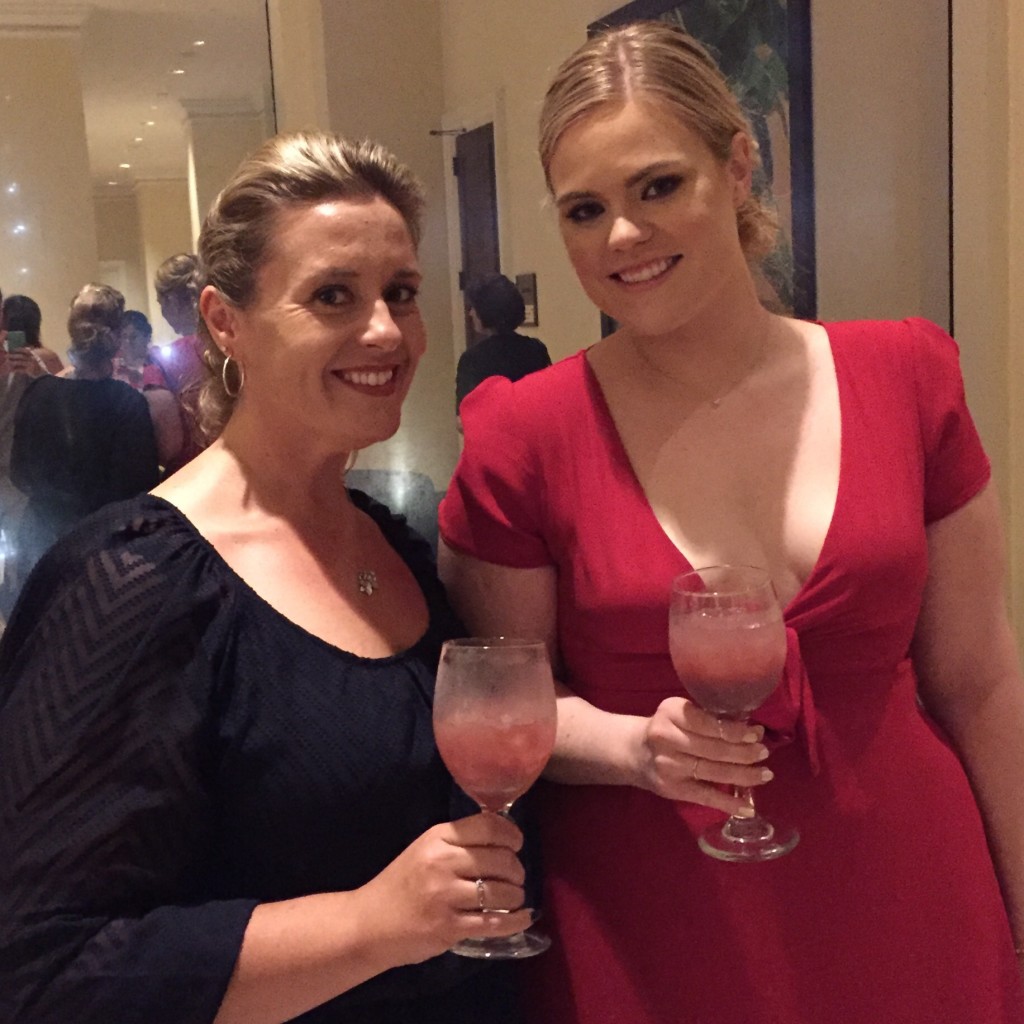 The next day was the wedding, but as an attendee (maid of honor), of course, I wasn't able to take many pictures of the event. It started raining, but tapered off as we neared the start of the ceremony. After, we headed to the Marriott for the gorgeous reception and enjoyed our first of many drinks, haha.
Dress / ASOS // Heart necklace / Kyle Chan Design // Rings / Forever 21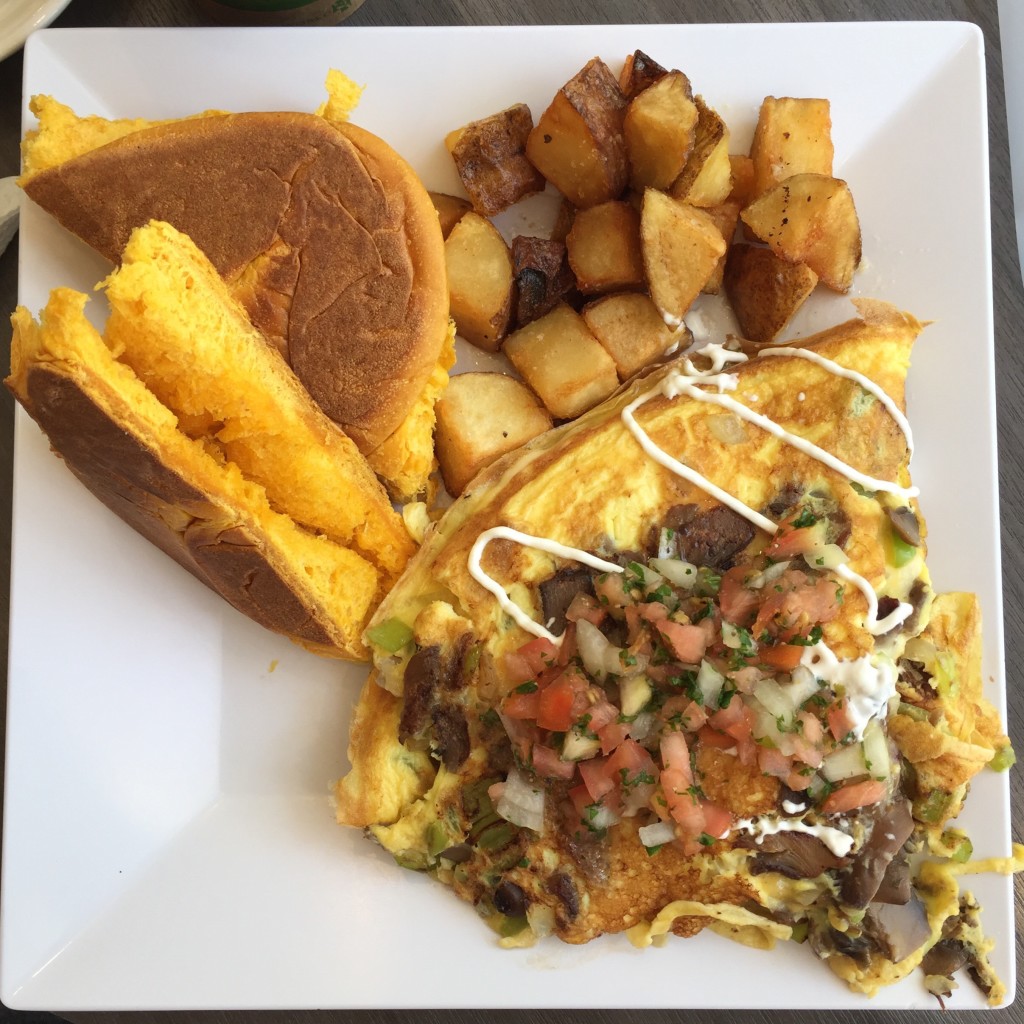 The morning after the wedding, comfort food from Libros AC was just what I needed to get back to normal. I also picked up one of those adult coloring books, which I'd been wanting for a while. I love the idea of having a full-fledged bookstore and coffee shop under the same roof.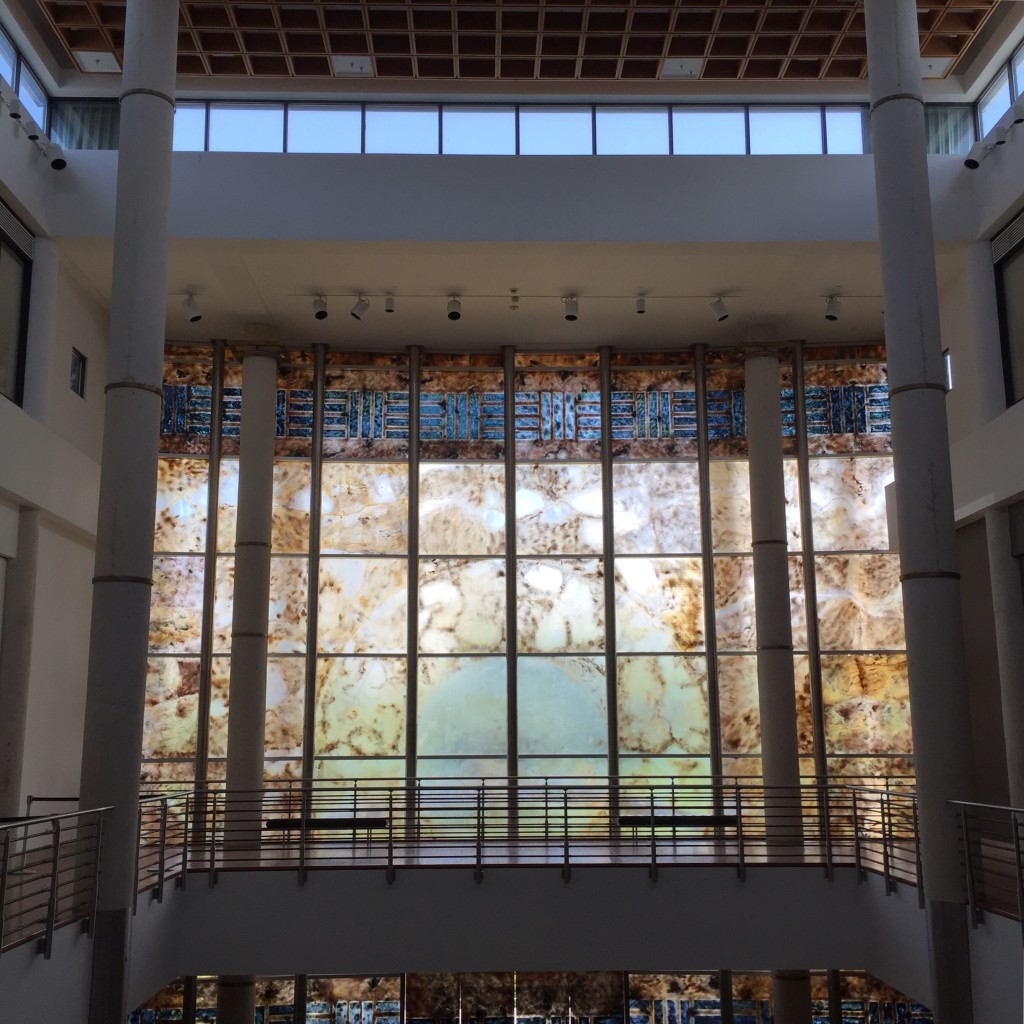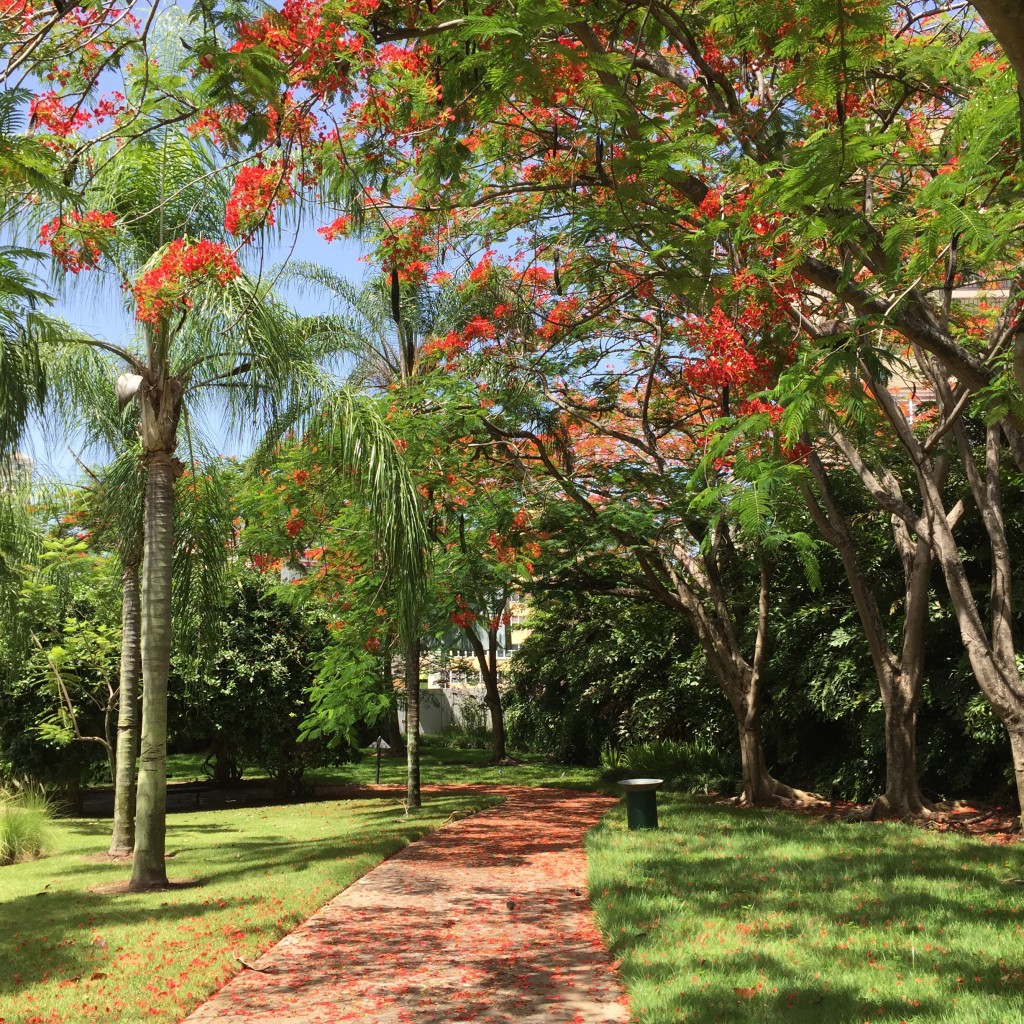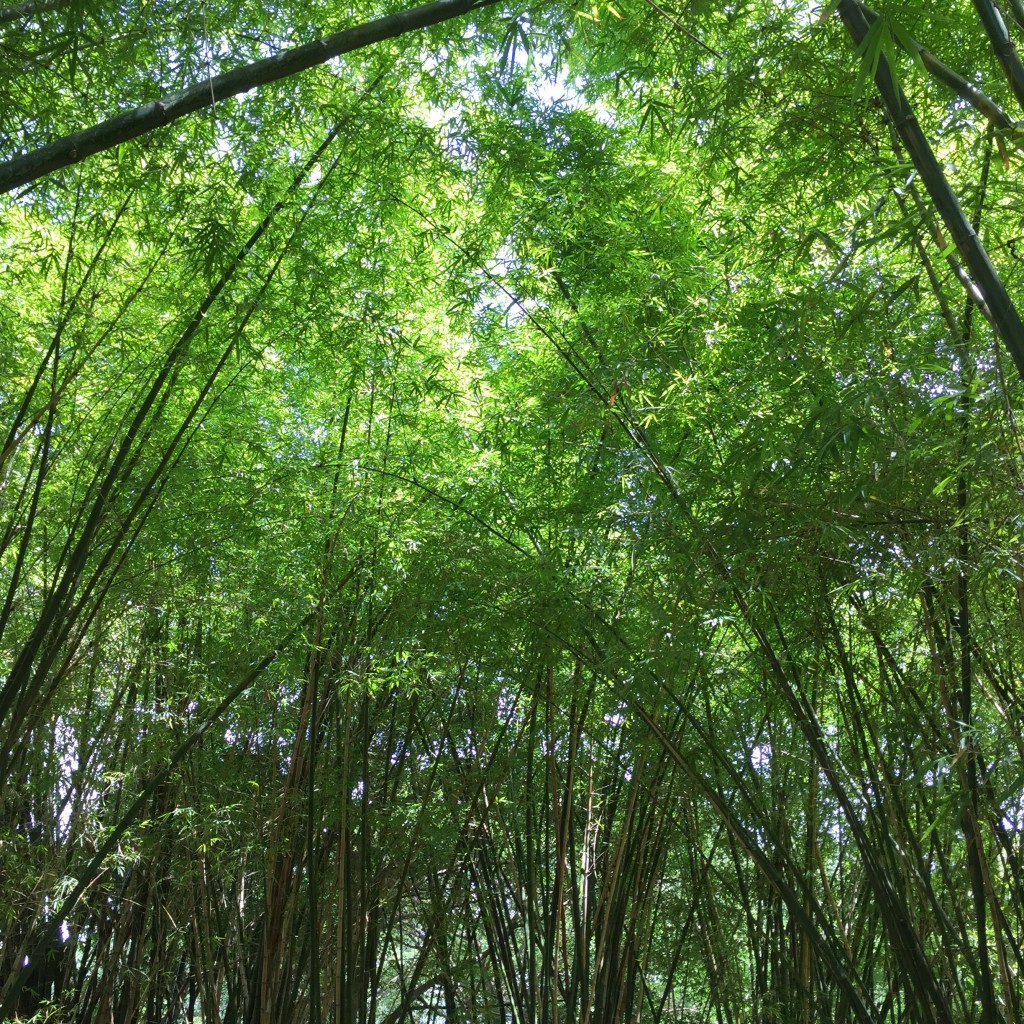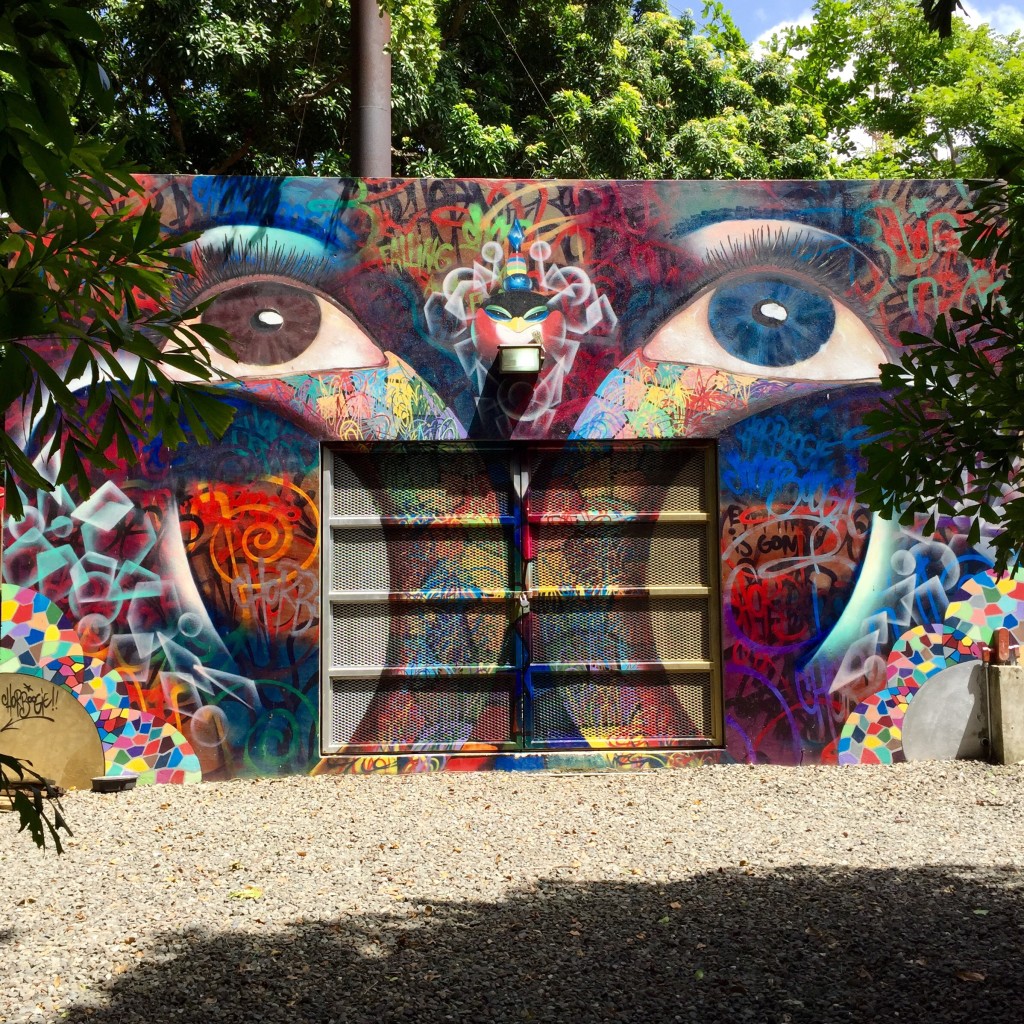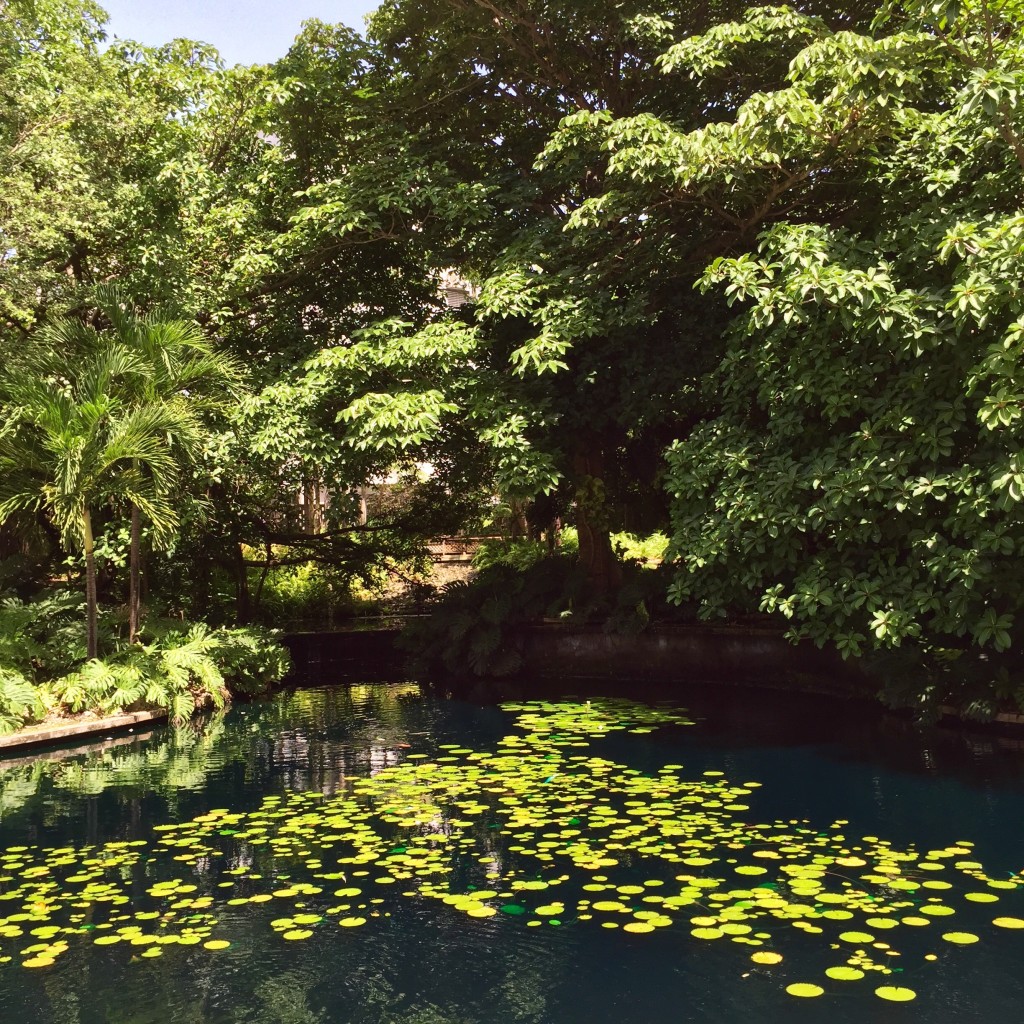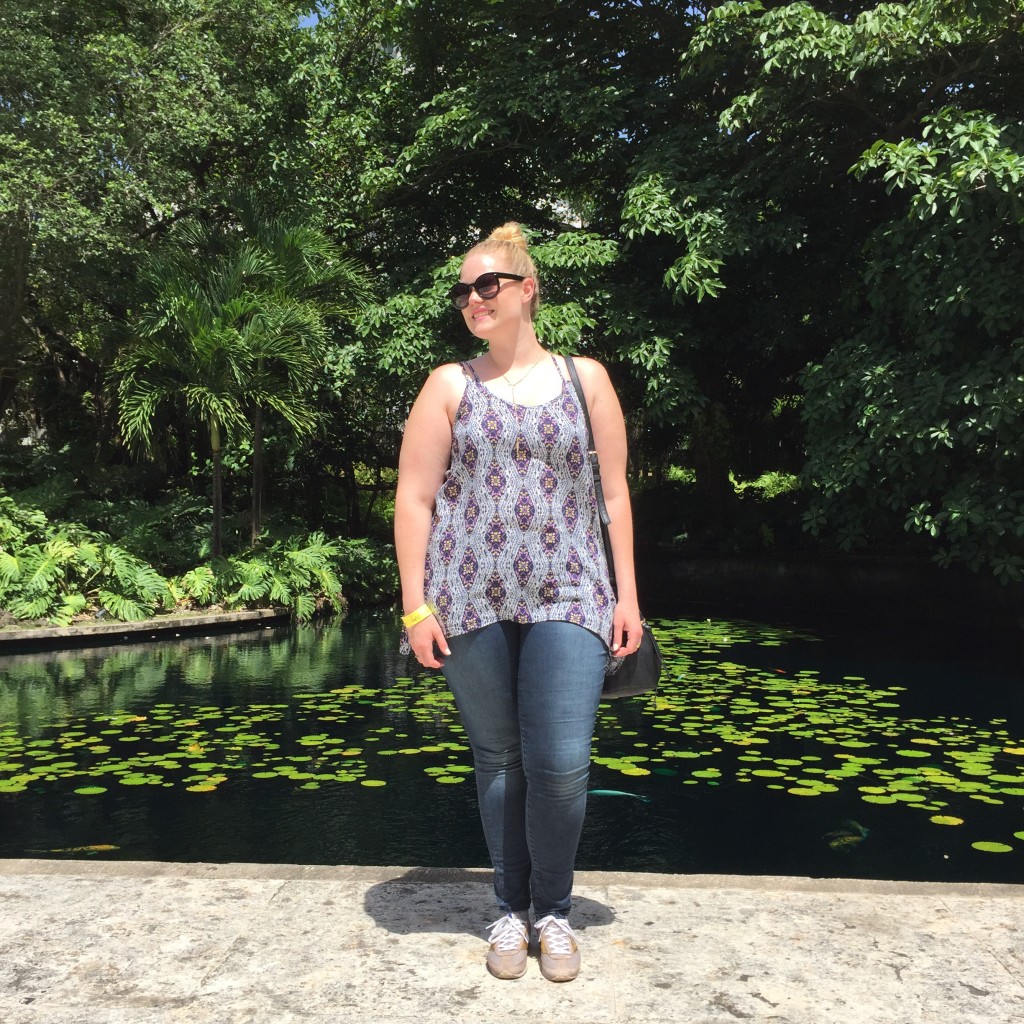 Mark and I decided to branch off from the rest of the group and spend our afternoon at the Museo de Arto. Unfortunately, they don't allow any pictures inside the museum, but we did manage to take some great shots in the garden area. Miles of paths with works of art on either side, gorgeous trees and plants, and a huge coy pond.
Top / Stitch Fix // Jeans / MaviUSA from Stitch Fix // Necklace / Luv AJ from the Box of Style // Sneakers / Brooks Running // Sunnies / Amazon // Bucket bag / Forever 21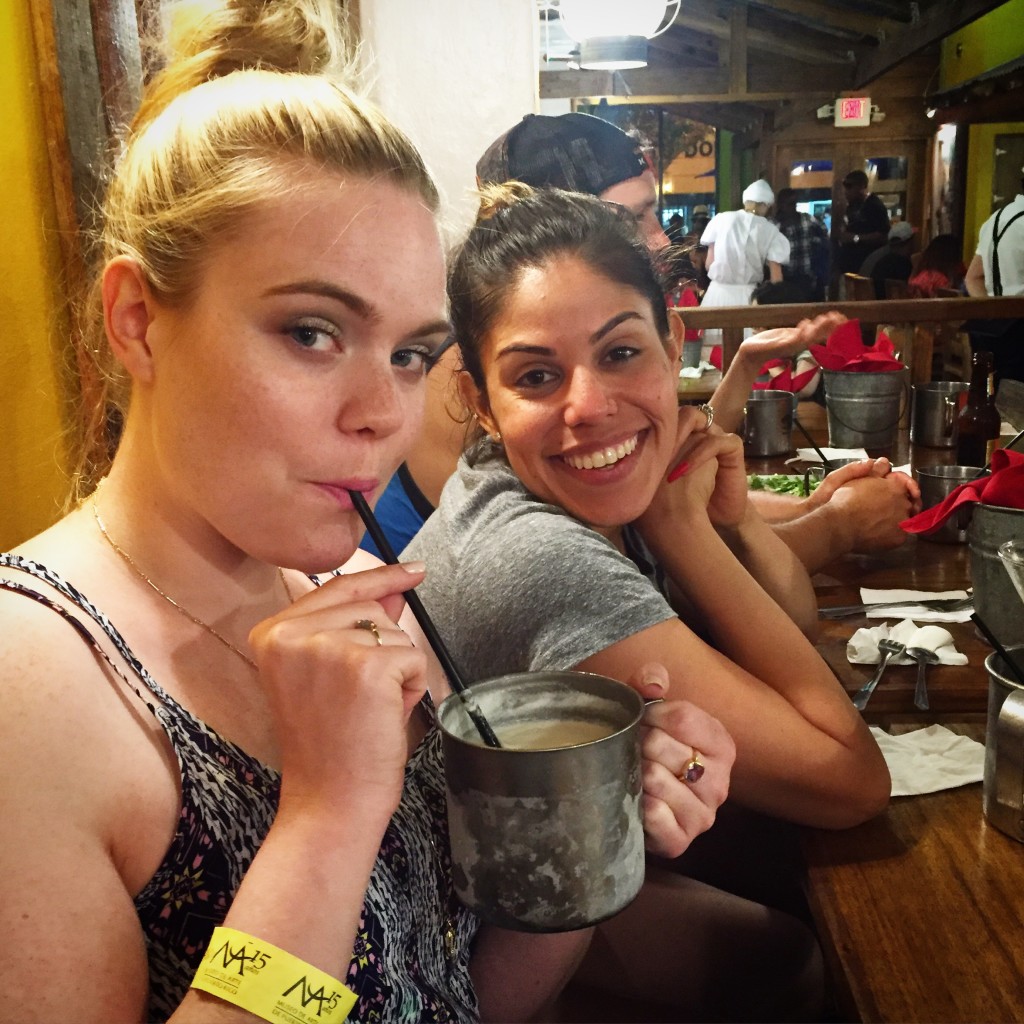 Our last dinner in town was spent with the whole crew, back in downtown Old San Juan. It just so happened to be National Pina Colada Day, and who am I to not partake in such an occasion?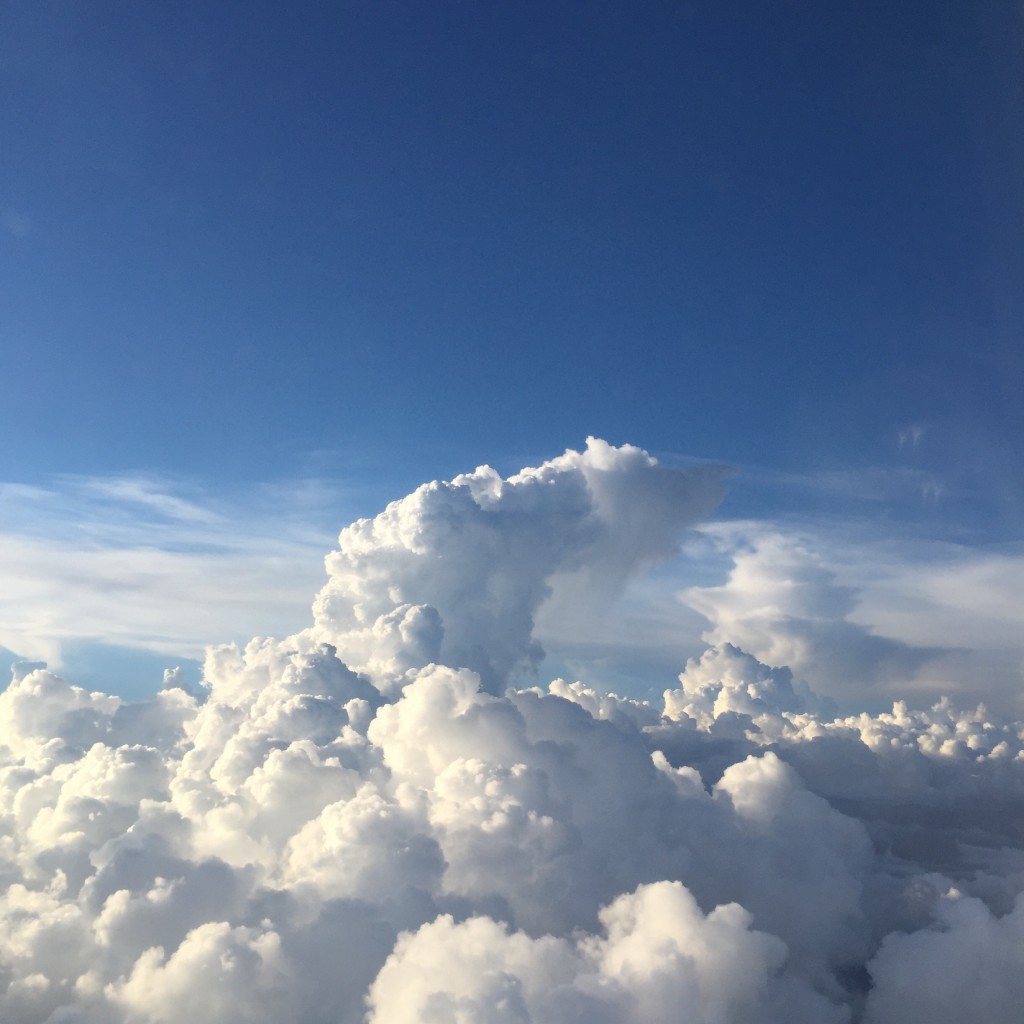 On the plane ride home, we experienced some inclement weather, meaning circling Orlando for an hour, landing in Tampa to weight for a thunderstorm to pass, heading back to Orlando, and then to Phoenix then Ontario. About 12.5 hours on the same plane. Kind of my nightmare but we made it! I took this picture, thinking that the clouds looked like a wolf breathing fire or something, but Mark thought it, ahem.. Looked like something else. Boys..
Anyway, that is all, I hope you enjoyed my little recap of my Puerto Rico Vacay!