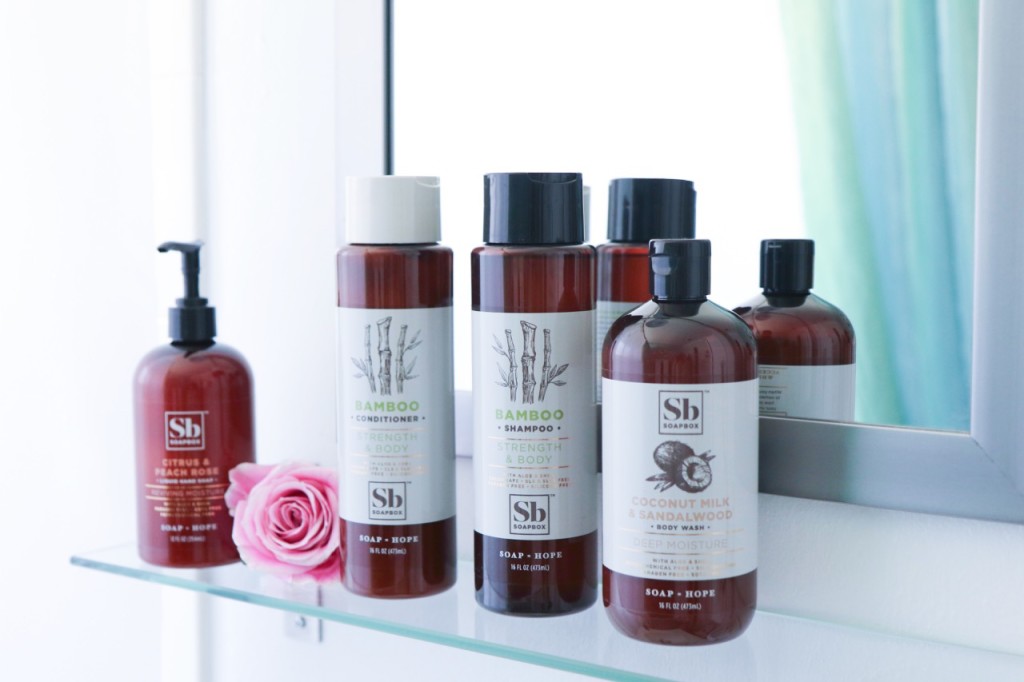 Hello, loves!
Today, I'm happy to be reviewing the newly redesigned Soapbox line of products, including their hand soap, body wash, shampoo and conditioner. The old packaging, I must say, was quite lackluster and nothing that I would reach for in the store. They've completely redone it, to have a chicer and more inviting vibe, while still being offered at very budget-friendly prices, which I'm never mad at. One thing that definitely stood out to me about that brand, before I even cracked open one of the bottles, was that Soapbox is truly a company that gives back. To date, they've provided more than 2.6 million bars of soap to people in need, both in and outside of the U.S.! You can even type in the code found on each bottle to find which project your purchase is contributing to! Such a phenomenal idea. Now.. On to the good stuff!
I'll start with my favorites. The Citrus & Peach Rose hand soap is seriously one of the best smelling things I've ever used. It's the perfect blend of fruity and floral and the ideal soap to display proudly in my guest bathroom. I love that the scent lingers for a little while on hands, not overwhelmingly so, but mildly present.
When I saw that the body wash was coconut and sandalwood, I was a little iffy, because I'm kind of over the sunscreen-scented bath products that have been inundating the market lately. This one, thankfully, has a great balance of the sweetness and nuttiness of coconut, along with the subtle musk of sandalwood, making it the perfect unisex wash. It also leaves my skin nice and smooth and has a lovely lather.
Moving on to the shampoo and conditioner, I didn't find the conditioner quite as favorably. I think that my long, color-treated (re: damaged), hair requires a bit more moisture than the conditioner provides. I didn't feel the softness and lushness that I do with some other brands. The shampoo did it's job of making my hair feel clean, like I was actually ridding it of all of the dry shampoo and various products I throw in my 'do, but without stripping it of the natural oils, so that I will give positive marks for. The scents of the hair products are also on the more neutral side, and would be great for leaving in the guest bath as well, because everyone could use them. I'm actually planning on cutting my hair very soon, so I'm going to try out the conditioner again and see if maybe the condition of my locks had something to do with my less-than-stellar experience with it.
All in all, the standouts are the hand soap and body wash. I would absolutely purchase these again, and am already thinking of next ordering the Pomegranate & Plum hand soap for fall. Soapbox is offering my followers 20% off with code Kristinsoapbox and all of these products are available as of today! I hope you enjoyed reading my "honest-as-always" review on how to get clean head to toe with Soapbox!
😀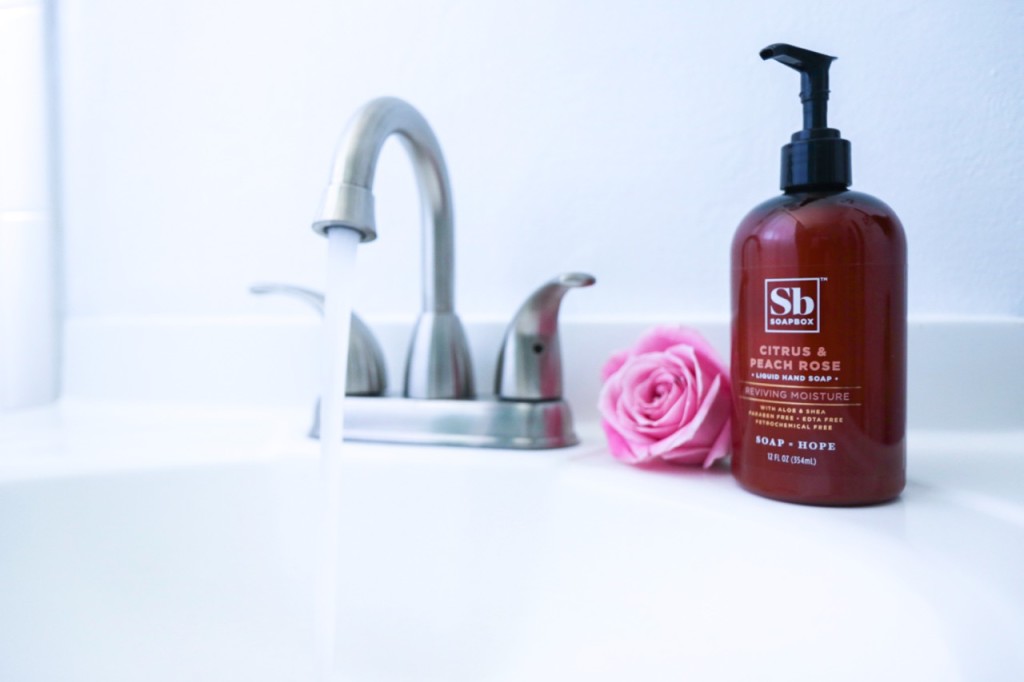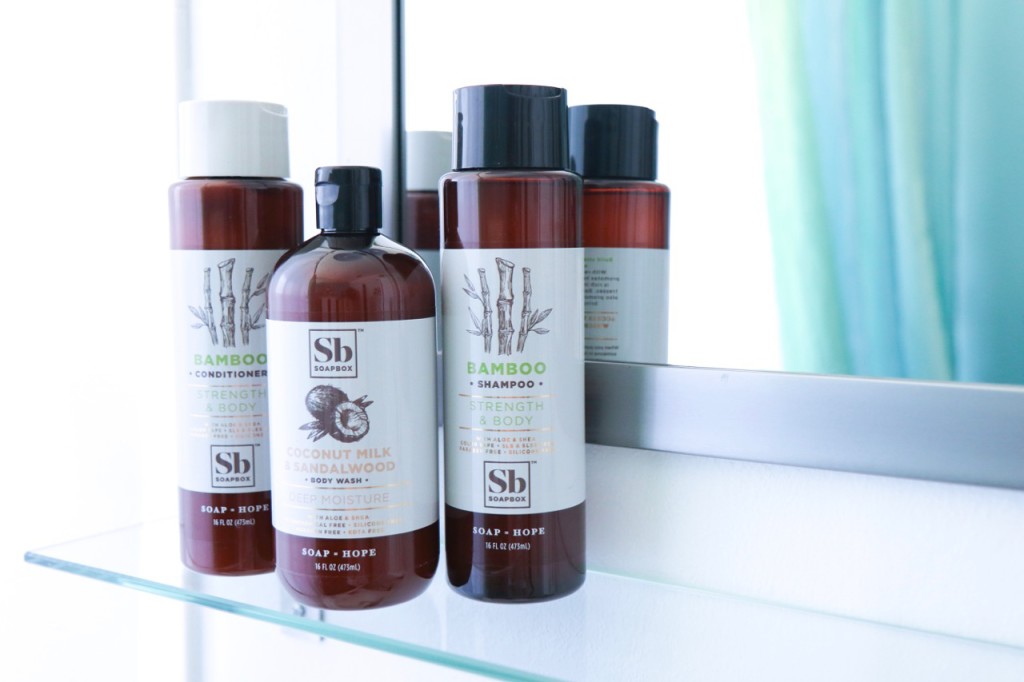 All products from Soapbox.
Shot by Holli Z Photography.
This post was sponsored by Soapbox. Items in this post were sent to me for reviewing purposes. All thoughts and opinions are my own.