This post contains affiliate links. Clicking on these links or purchasing items through them may provide me with a small commission.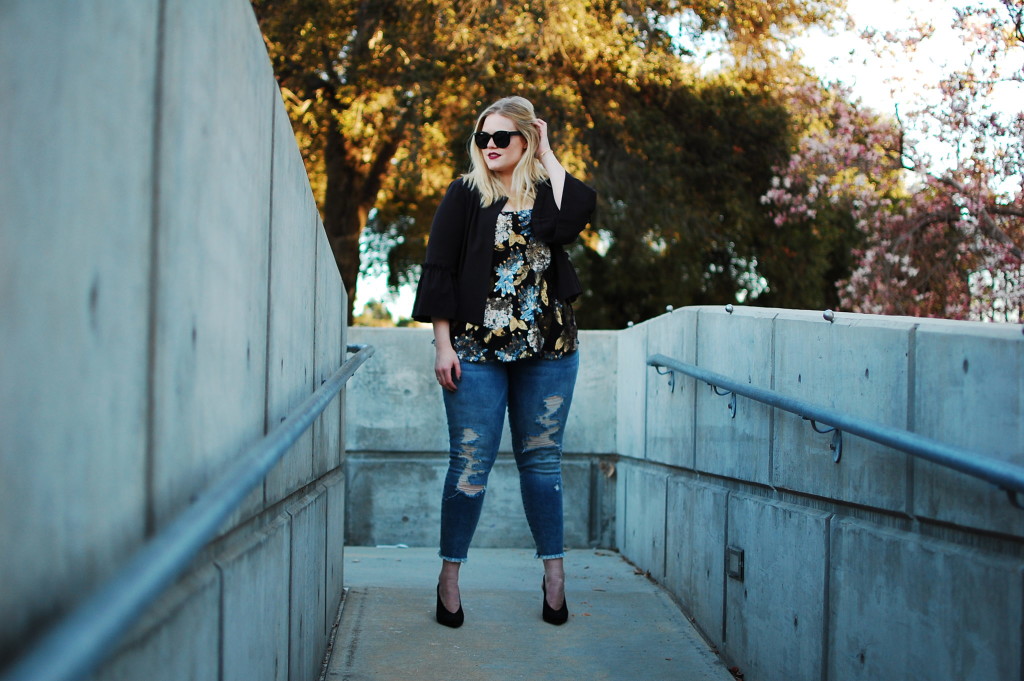 Hey, Babes!
I know, I know, it has been SO long since my last post! If you follow me on Insta, you may have seen my updates about attending New York Fashion Week THIS THURSDAY…. OMG, it's less than two days away, I can't. Let's just say, I am not prepared, and scheduling everything has been incredibly time-consuming, creating an itinerary for 6 ladies! I wanted to prep 8 outfits, and only have 5 currently planned out, am missing pieces from specific looks, made a last-minute dash to Forever 21 last night for nude bodysuit, which, what the heck, took me 30 minutes to find! Enough with the run-on sentences, haha, let's just say I am hoping I can pull it all off in time. And also, that all of it fits in my new luggage!
I've been sharing sneaks of my looks on stories, but you'll be able to see a full recap here after I've returned from New York. I seriously am so excited to share with you all the fun looks I've put together, all of the excitement from the shows, presentations, showroom visits, meals, and, wait for it, the photo shoot my group is doing with one of my favorite dress brands!
For now, enjoy this Valentine's Day and date night-perfect cropped and sequined outfit. Sparkles, heels, and little peeks of skin are my idea of the ideal ensemble for a night out (or in), with my honey.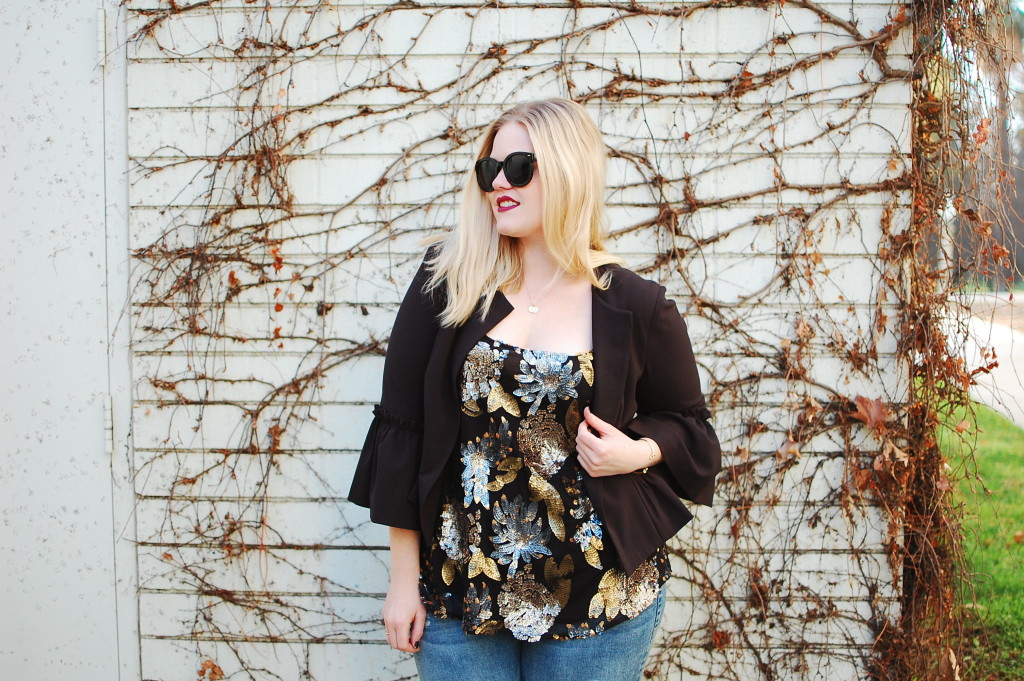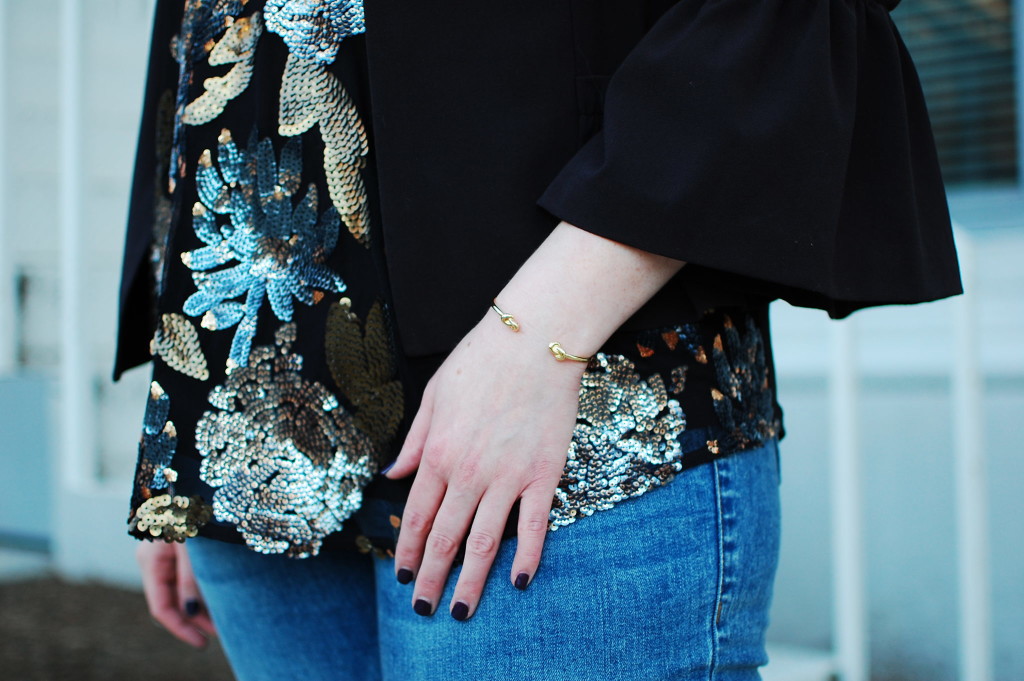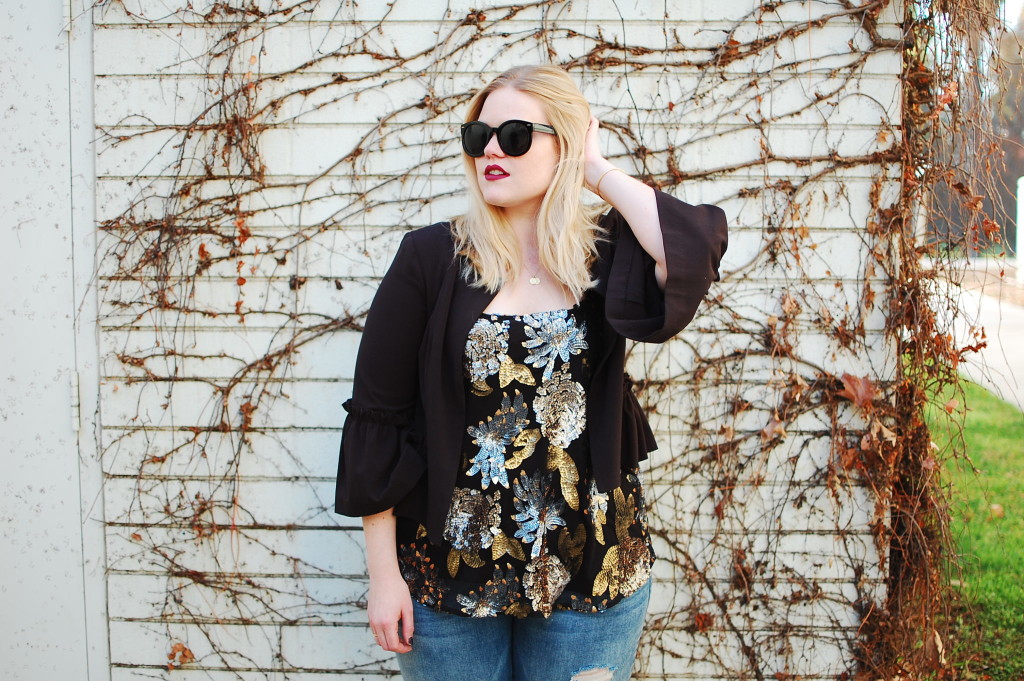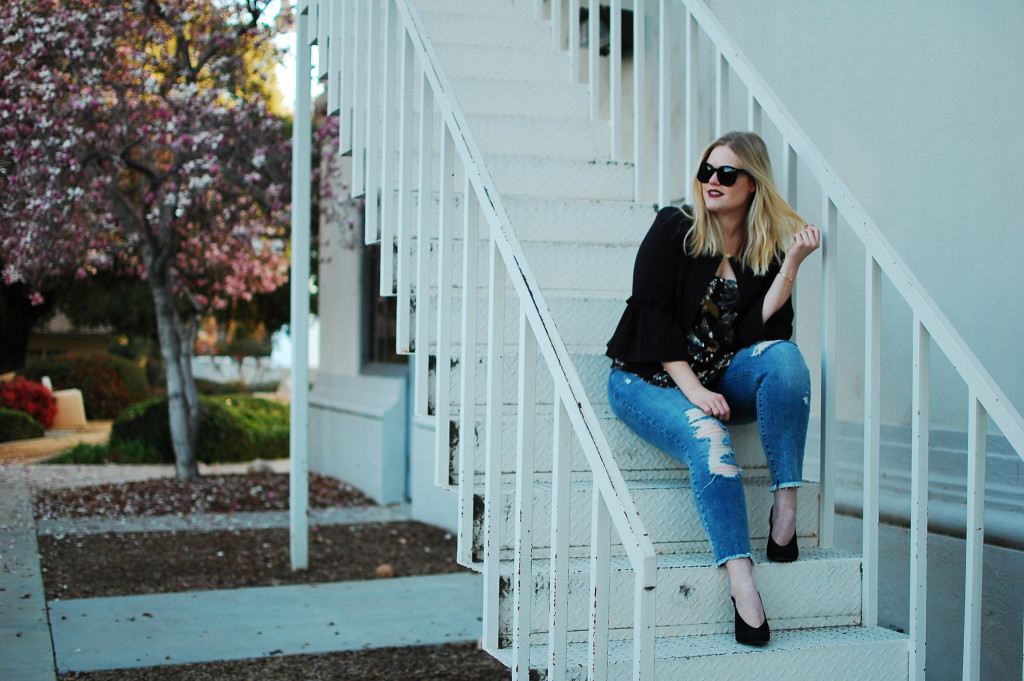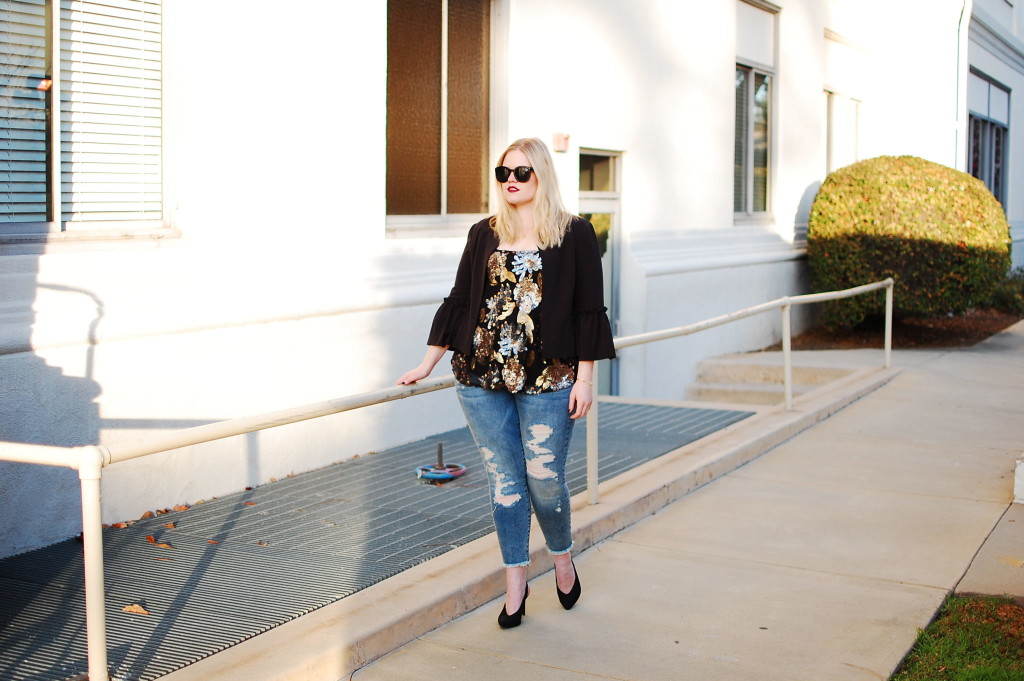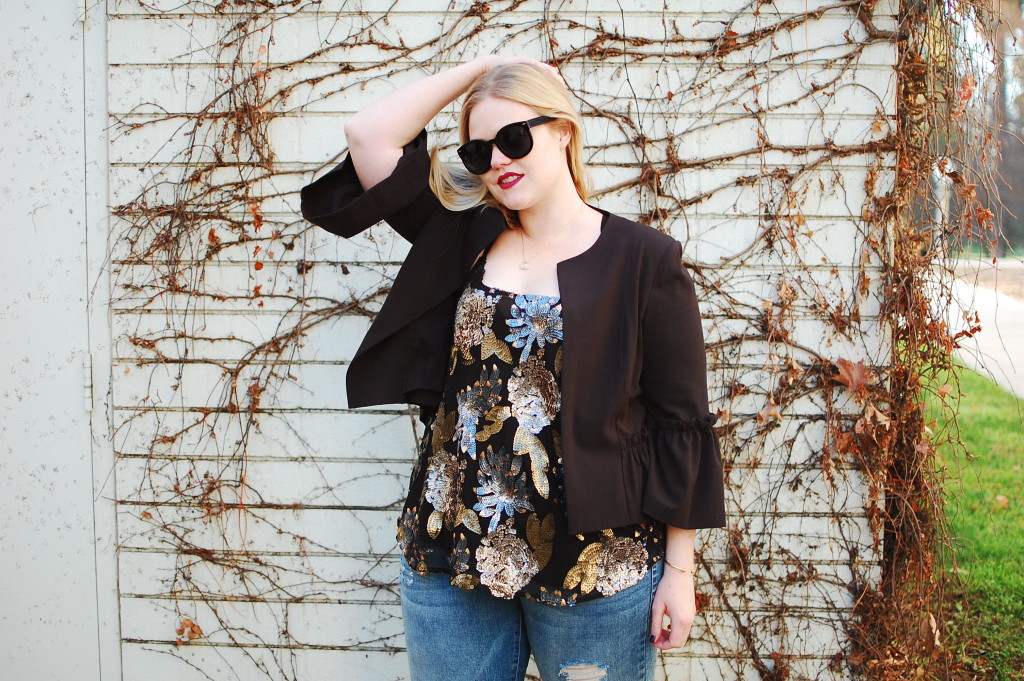 Side note, one of these days, I will stop playing with my freaking hair! Haha.
Jacket c/o Eliza J (now on sale at Nordstrom) // Tank / BB Dakota // Jeans / STS Blue from Stitch Fix // Heels c/o Simply Be // Necklace / Rocksbox // Necklace / Kyle Chan Design
Shot by MM Photography.