This post contains affiliate links. Clicking on them or making purchases
through them may provide me with a small commission. This is one of the
things that keeps Dressed for Time going 😀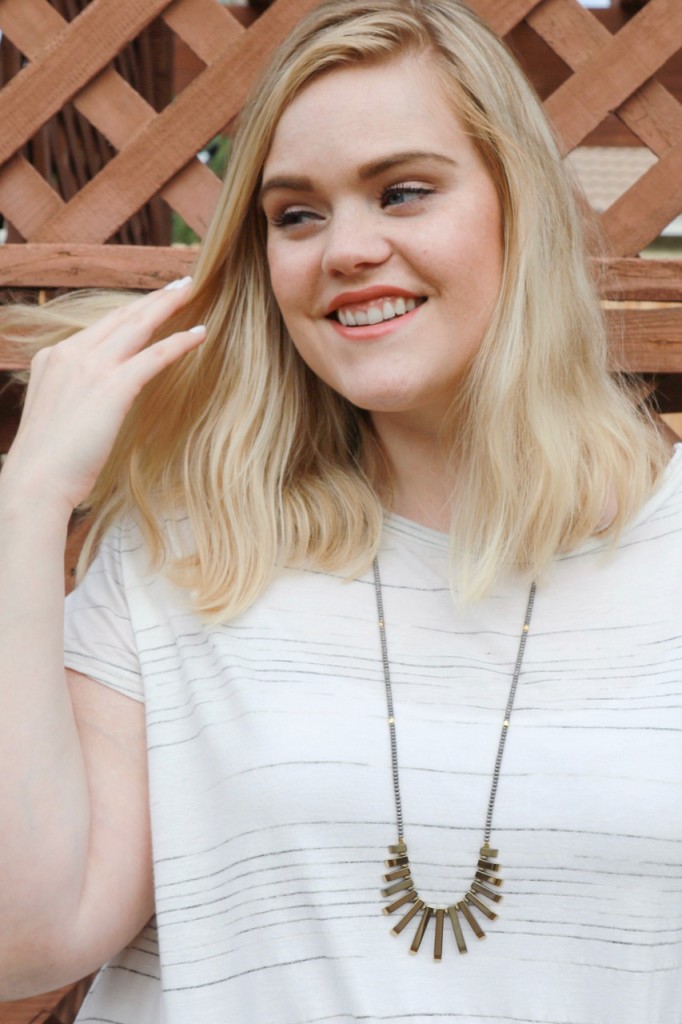 Hello, babes!
I've found a new jewelry company that I had to share with you for several reasons. First off, they are creating some gorgeous, versatile, and amazing quality pieces at super attainable prices. Second, they're a brand that truly gives back. Starfish Project is bringing education, housing, employment and counseling to women and girls who are escaping the human trafficking trade in Asia. They're a non-profit, so your dollars are going directly to helping these woman regain control of their lives. I'm proud to partner with Starfish Project to show you some of the amazing pieces they've created!
Above is the Julian Necklace, which is one of my fave year-round choices. I'm such a fan of metal-mixing right now. This one pairs brilliant gold, antique gold, and gunmetal, making it so easy to then change up your rings and bracelets too. This is one of those pieces that looks equally as good paired with a t-shirt or a blazer.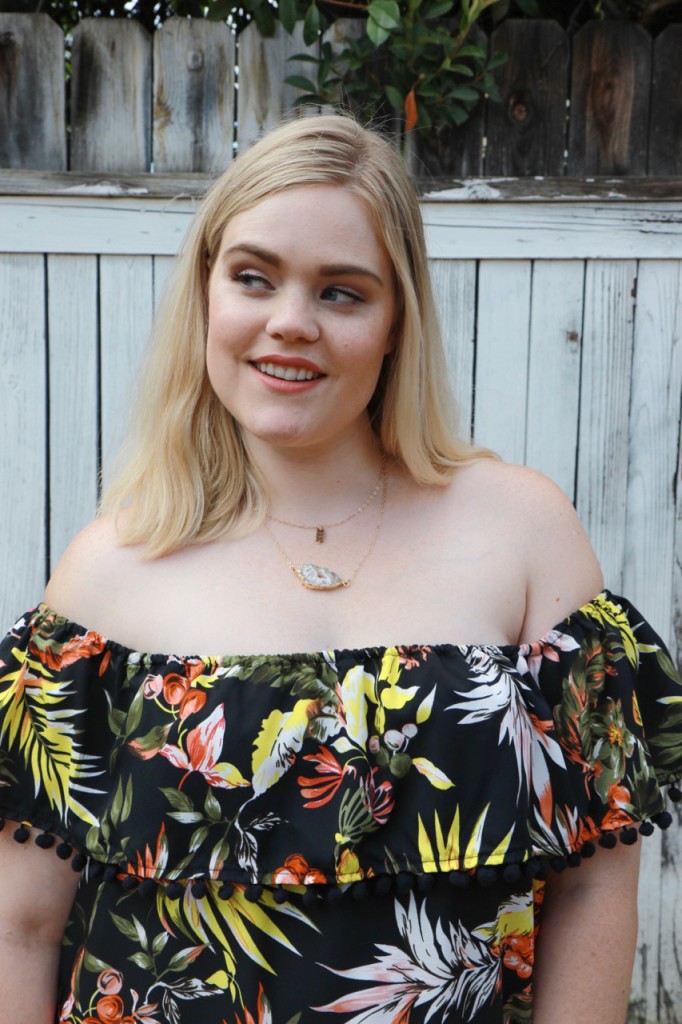 The Kerry Necklace is a gorgeous layered piece, perfect for pairing with busier prints. I love that the ivory and amber stone is going to look so pretty against the burgundy, scarlet, and persimmon tones of fall.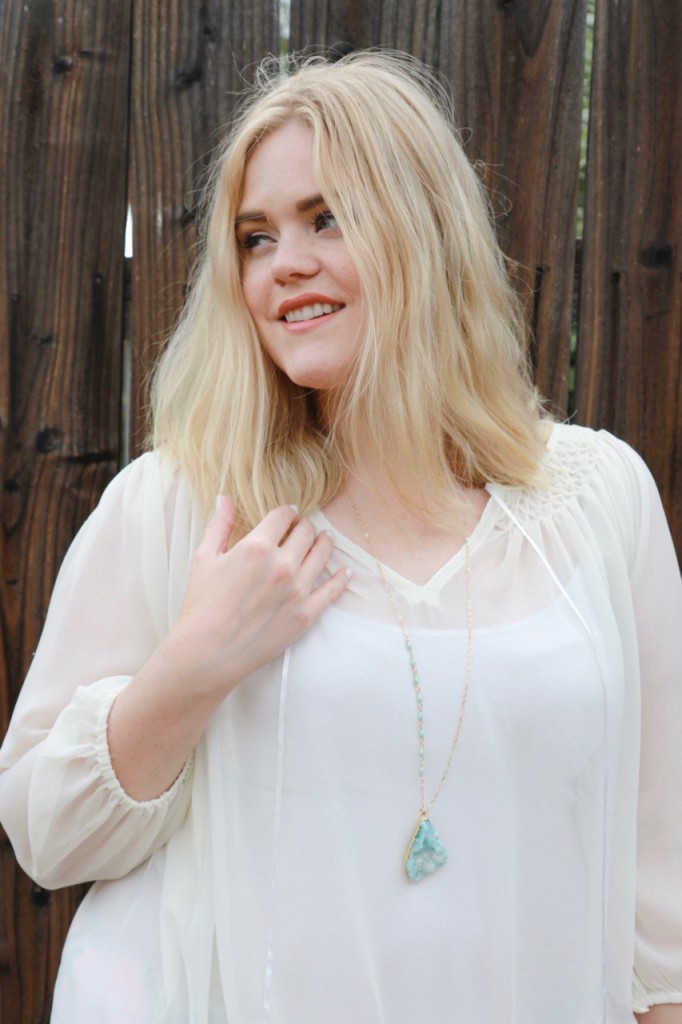 This aqua and gold beauty is the Holly Necklace, a piece that is truly unique because no crystal sold is like the others. This pendant catches the light so beautifully, it must be seen in person to fully appreciate.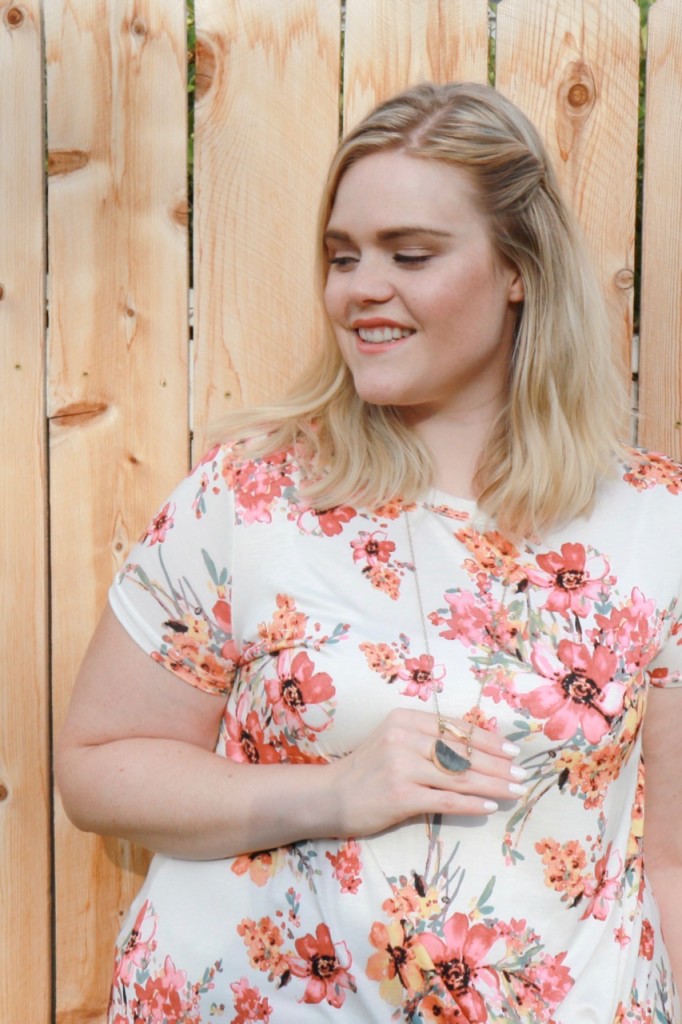 Lastly, the Chloe necklace.. This beauty is unfortunately sold out, it was so popular, but I had to share it nonetheless. They have a similar style out right now, the Lauren, which also has a green stone and antique gold chain.
I truly enjoy working with companies that do good. Starfish Project is giving back in a way that's more than just throwing money to a cause, they're improving lives and providing women with valuable skills and security, which is such a beautiful thing.
Shot by Holli Z Photography.