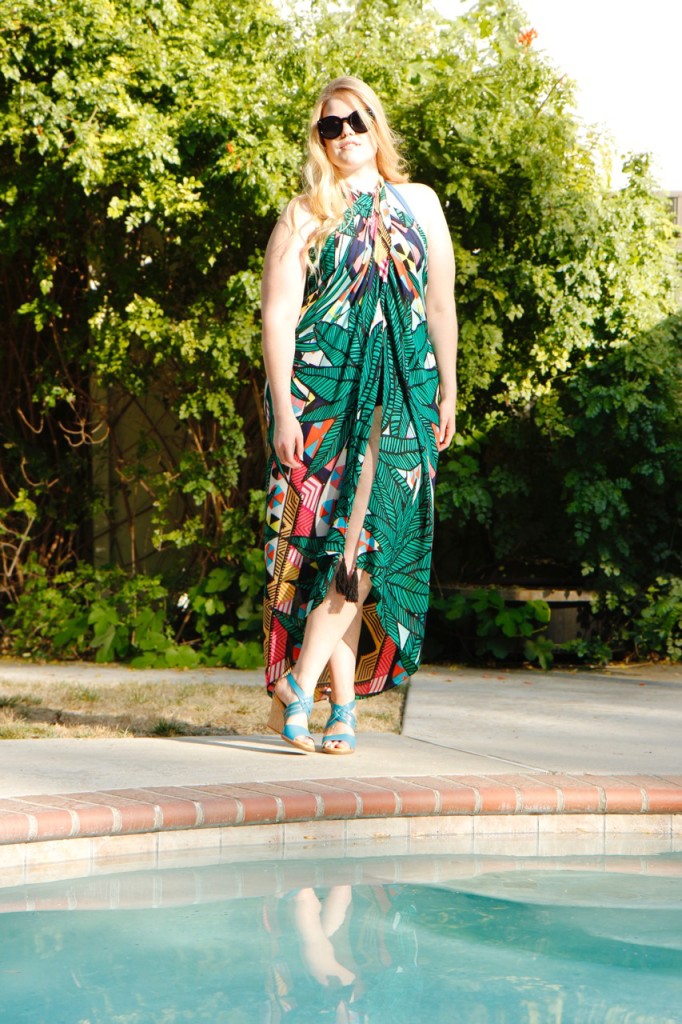 Summer is officially upon us!
Welcome the days spent poolside and at the beach, backyard BBQ's, picnics and music festivals. One thing I've always wanted at my own house is a pool. Growing up, my weekends were spent at the association pool, along with everyone else in the community. We're just renting right now but I would eventually love to have a place with it's own pool, or at least to make friends with the neighbors so we can use theirs! As for now, you can find me crashing friend's houses and hotel pools to get my time in the water (and sunbathing next to it).
I wanted to share 3 ways to wear a sarong, because you need to mix it up a little bit throughout summer to keep your look fresh. Sarongs (or pareos or wraps) are the ideal poolside topper because they're so versatile. Aside from the obvious swimsuit coverup, they can also be used as scarves or even as a makeshift blanket to sit on in a pinch.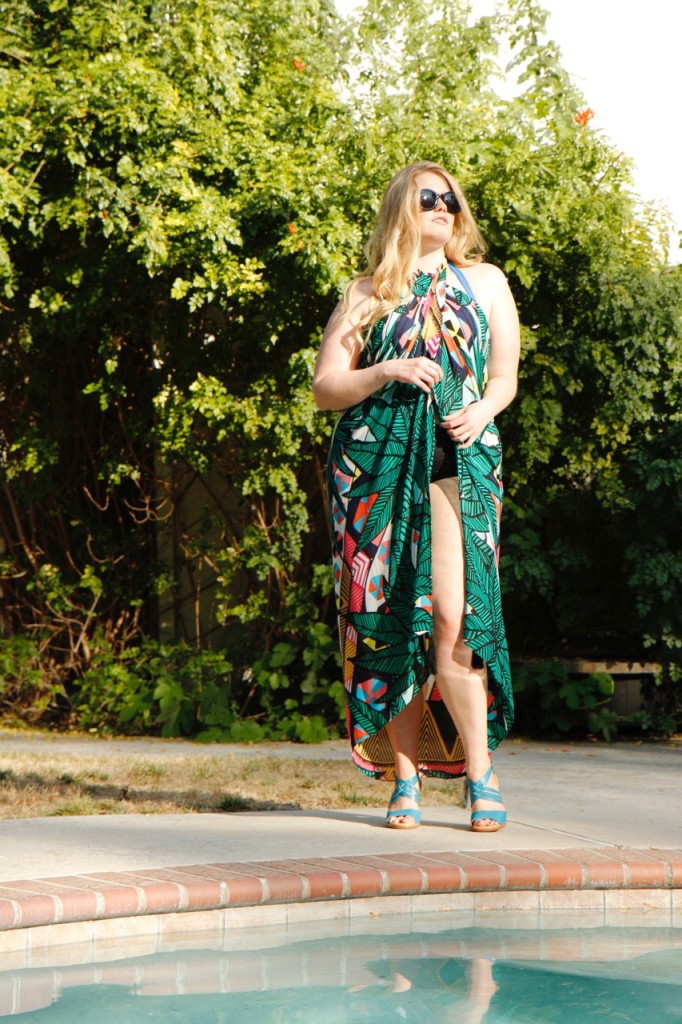 Sarong / Mara Hoffman // Bikini top & swim shorts / JcPenney // Wedges / Kork-Ease / Sunnies // Amazon
This first look offers a bit more coverage. You take an oversized scarf, (this one is from last summer's Box of Style), hold two of the ends and wrap them across your chest and tie at the back of your neck. Depending on your size and the amount of material in your scarf, this can actually act as a dress for a pool party, or for hitting happy hour after a dip.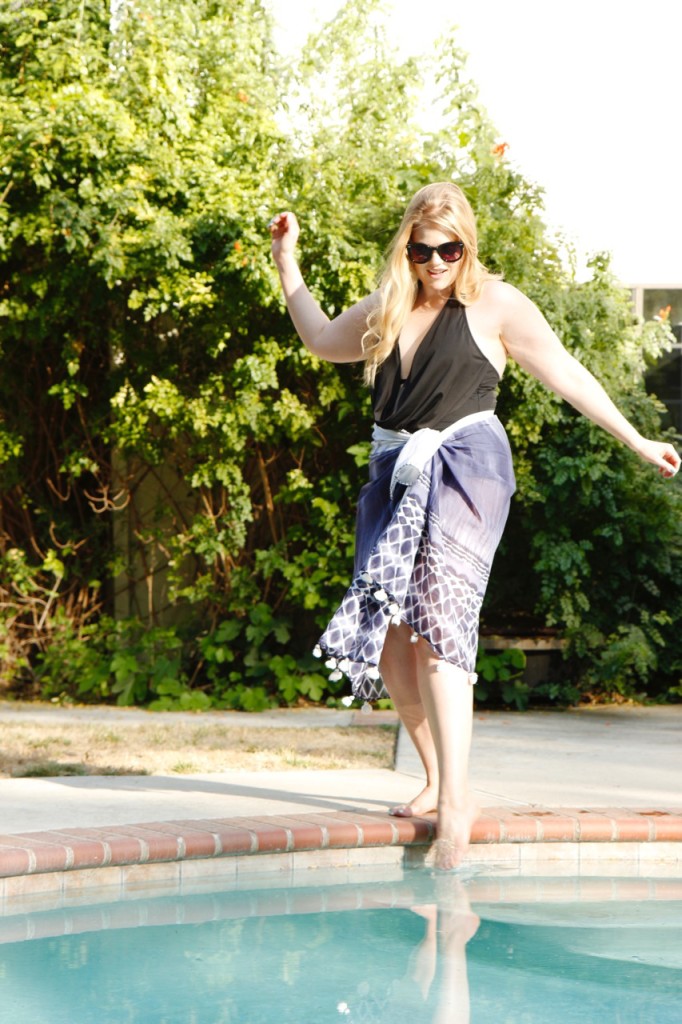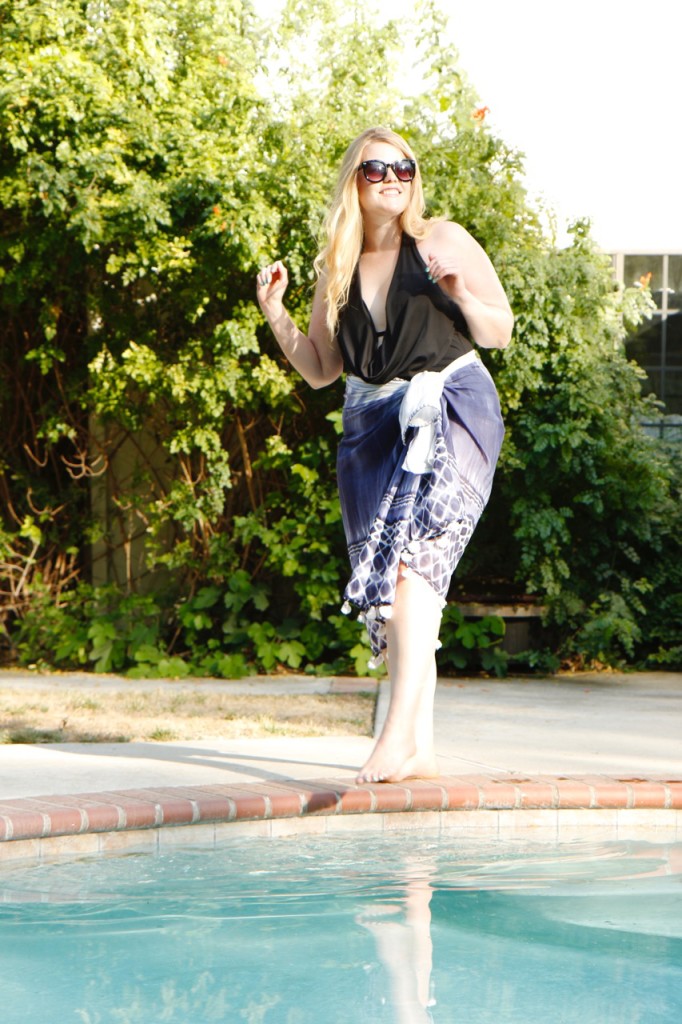 Swimsuit / JcPenney (similar) // Sarong / Pool to Party c/o BohoCheri // Sunnies / Amazon
Next up, a more classic take. This works with a longer length scarf, or an oversized one folded in half. I love that you can still show off the upper half of your suit. The one-piece I'm wearing here (my fave swimsuit that I own) has a drape neck and cut-out, which are features I wouldn't want to hide.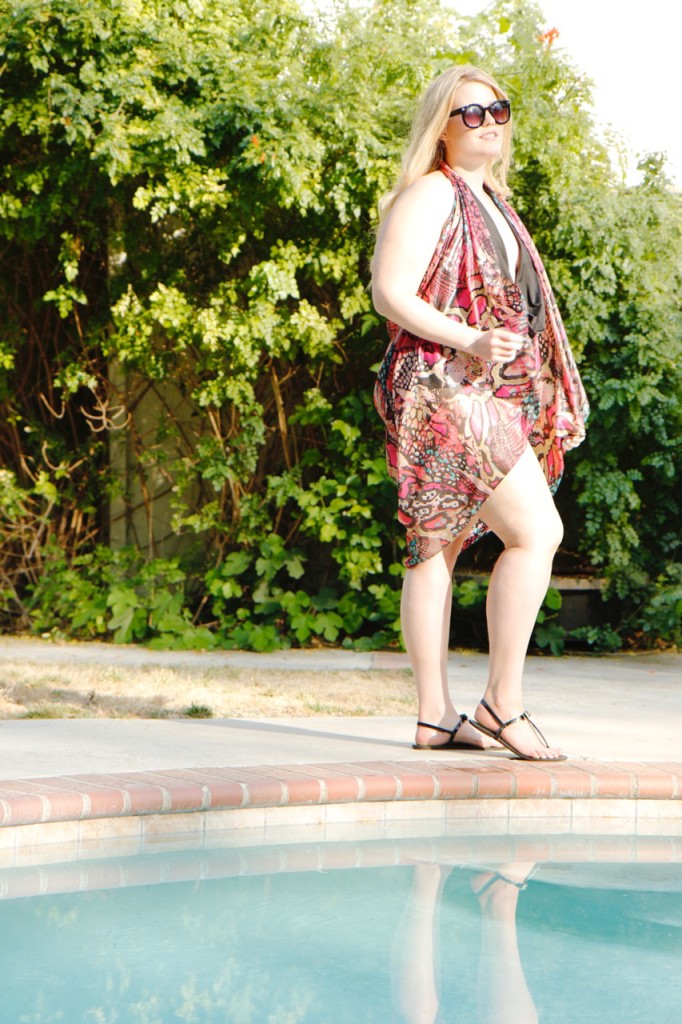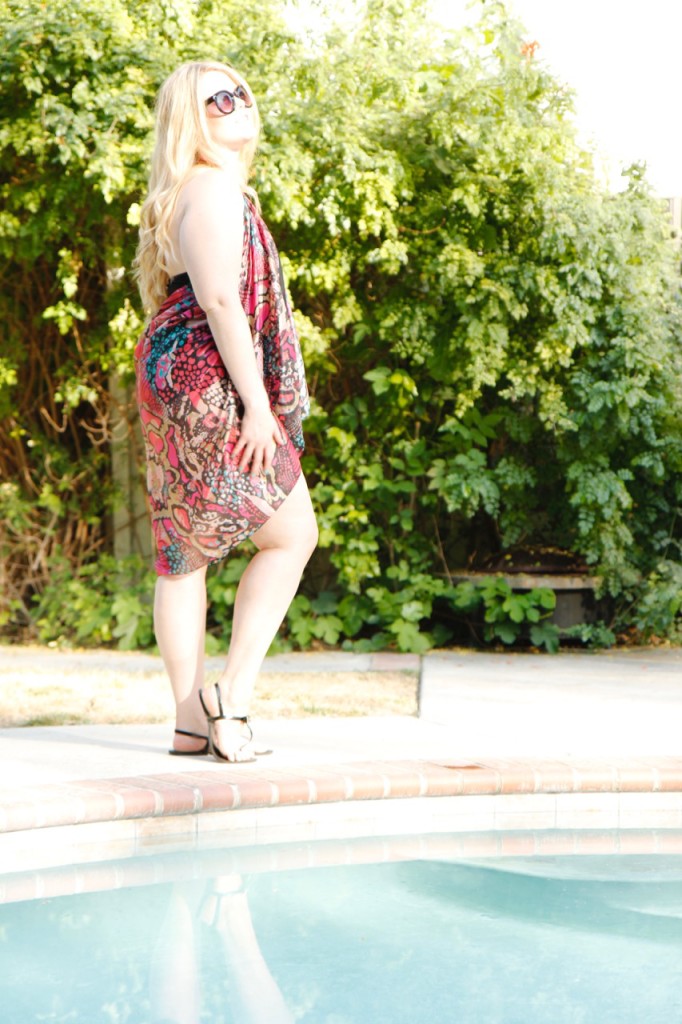 Swimsuit & sandals / JcPenney // Scarf / Forever 21 // Sunnies / Amazon
Lastly, I was really excited to come across this style on a YouTube video recently. You take opposite ends of the scarf and tie a knot so there is a huge loop in the middle. Put the scarf over your head and slip your arms through so the fabric is behind you and you're now wearing the scarf like a vest! It's a great casual cover-up and I loved using a more silky scarf for this look because it drapes beautifully.
What's your favorite type of coverup? A little sundress? A sheer caftan? Share with me below