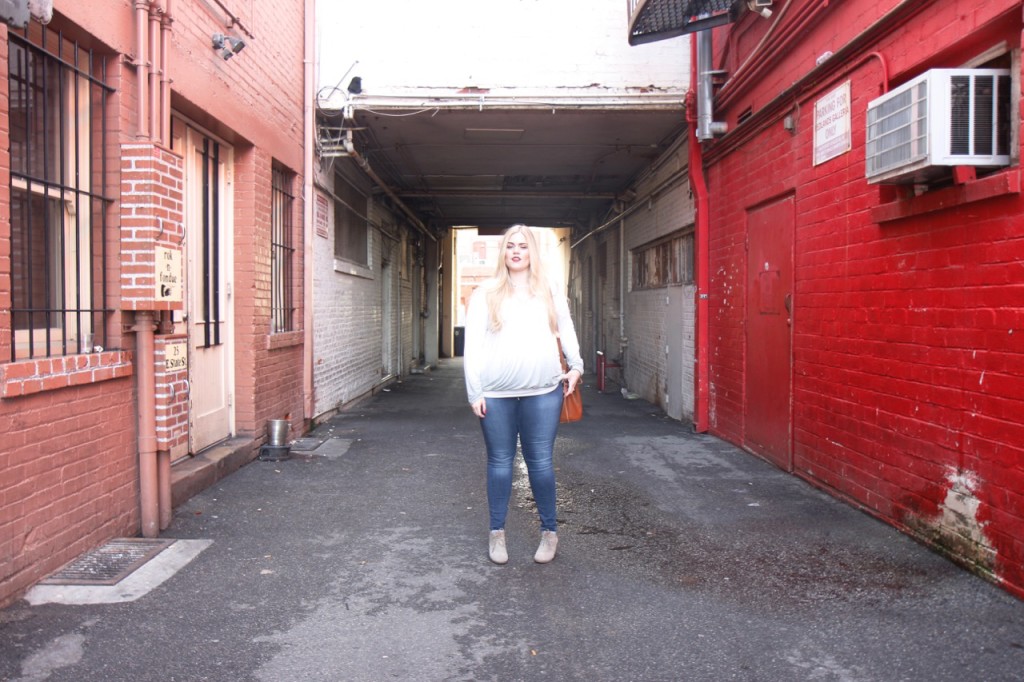 Hello loves! And hello, weekend vibes, haha!
I'm milking this long weekend for all it's worth. On Friday, we made dinner at home and food prepped a bit. Yesterday, I left Mark to his own devices and headed to LA with my mom for the CA Gift Show and LA Mart. It's basically where we go twice a year to see all of the latest trends in jewelry and find a few fun things for ourselves. Ok, sometimes more than a few!
I do have to work tomorrow but Mark doesn't, so we're hanging out tonight making dinner and cleaning without a care in the world! I was definitely feeling those casual weekend vibes when we shot this look. I found this top when I was randomly shopping for bralettes one day on Aerie.com, and came across this fun, relaxed style, from Aerie's sister brand, American Eagle. I loved that it has a super flattering drape to it, and also a bit of sexiness with the straps across the chest. I loved it so much, I also bought it in black and mauve! The material is just the softest, and bonus, it was only $12 on clearance! They currently only have grey and burgundy stripe available, and for $30 (still not a bad deal) but AE is frequently offering 40% off codes, and don't forget to use eBates for an additional 4% off!
I'd love to know, if you don't have to go to work tomorrow, what are you doing with the extra day off? Relaxing or getting up to anything fun?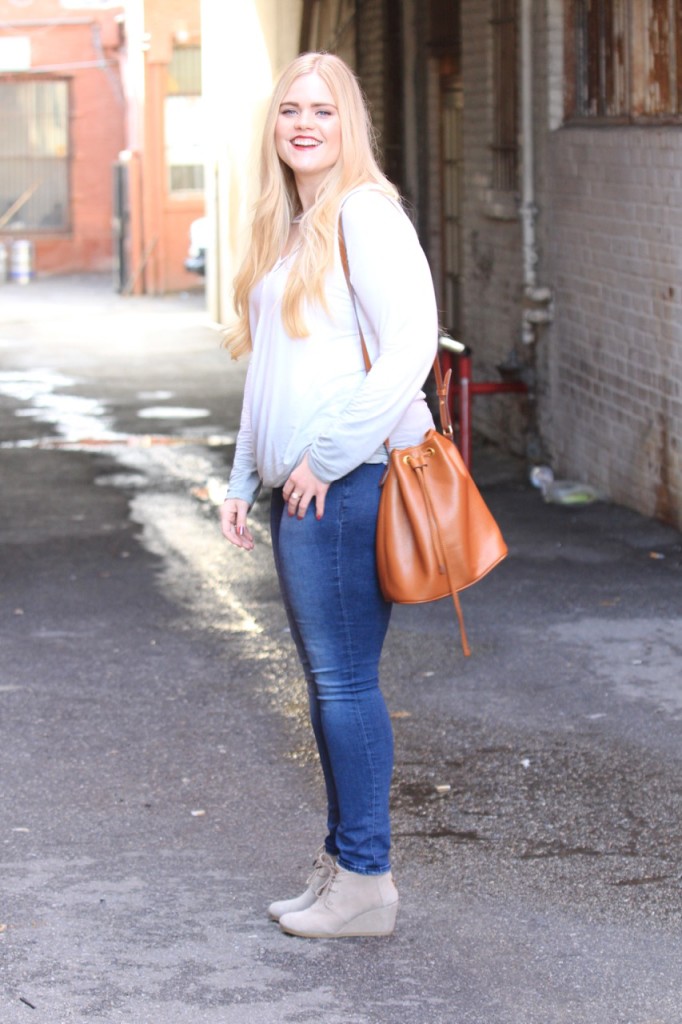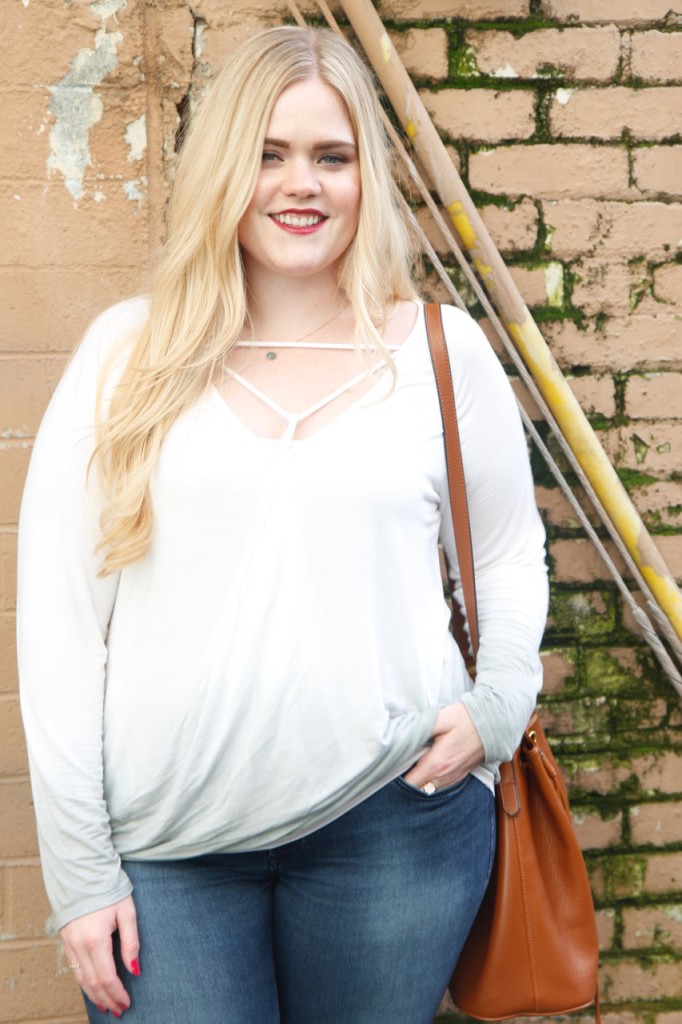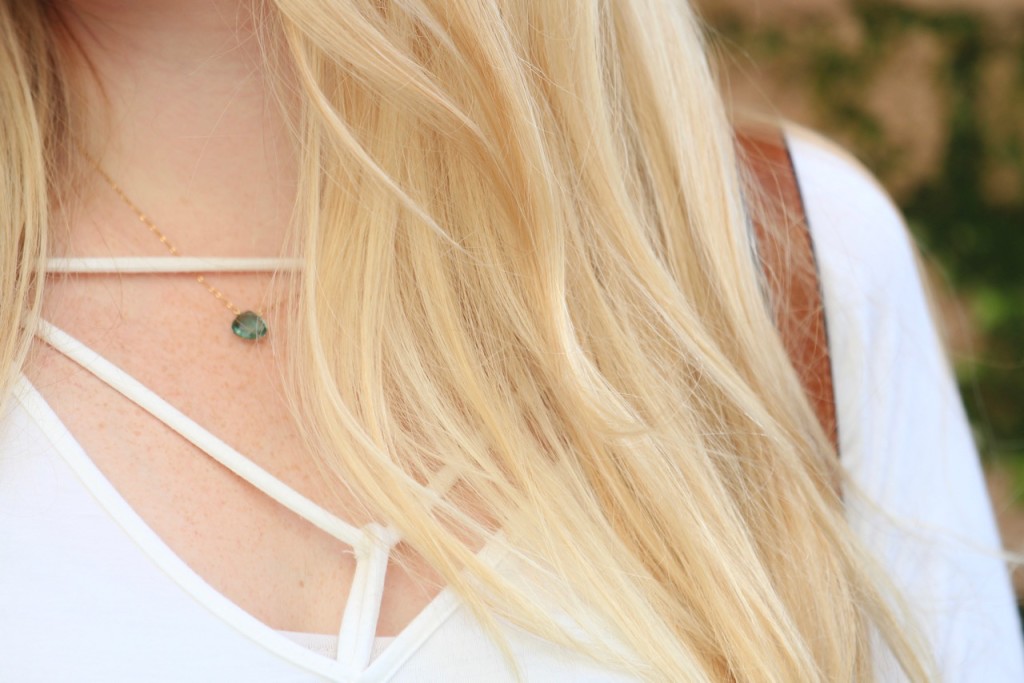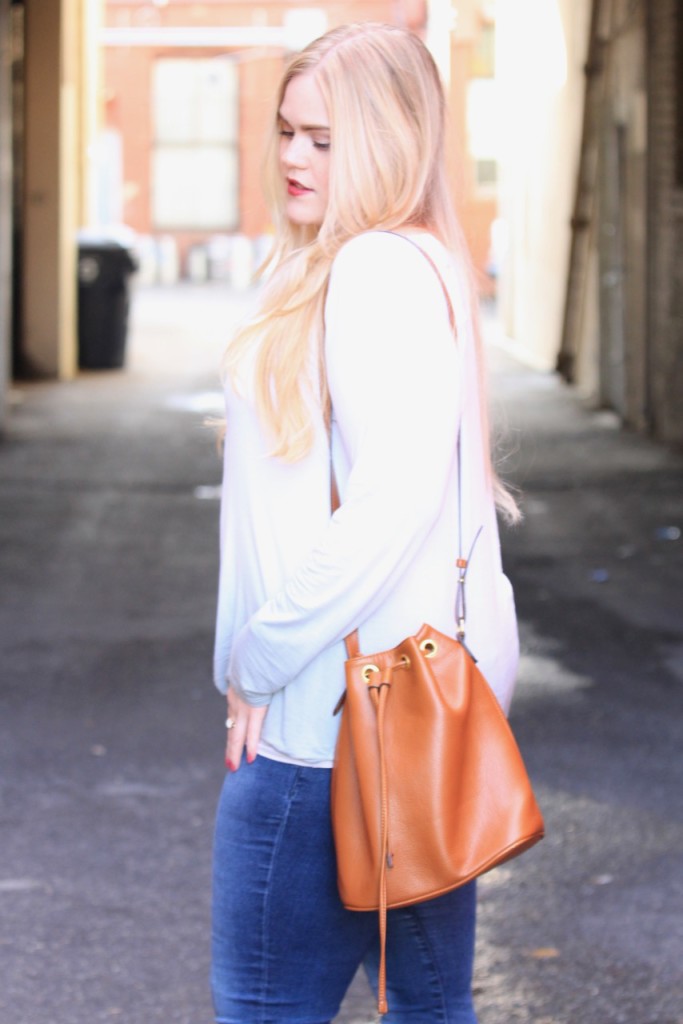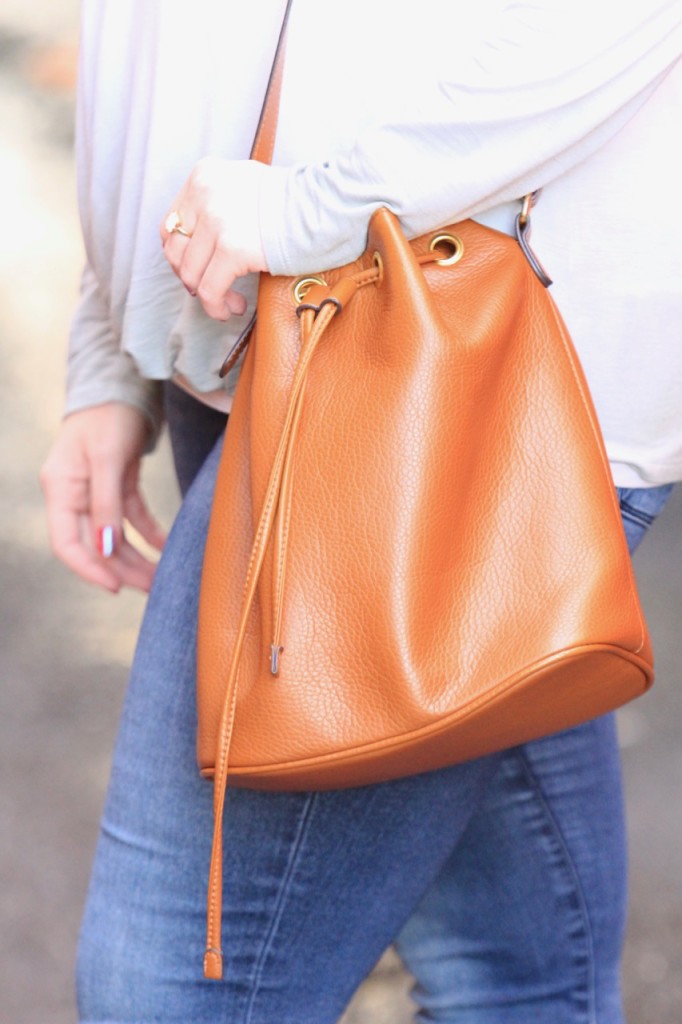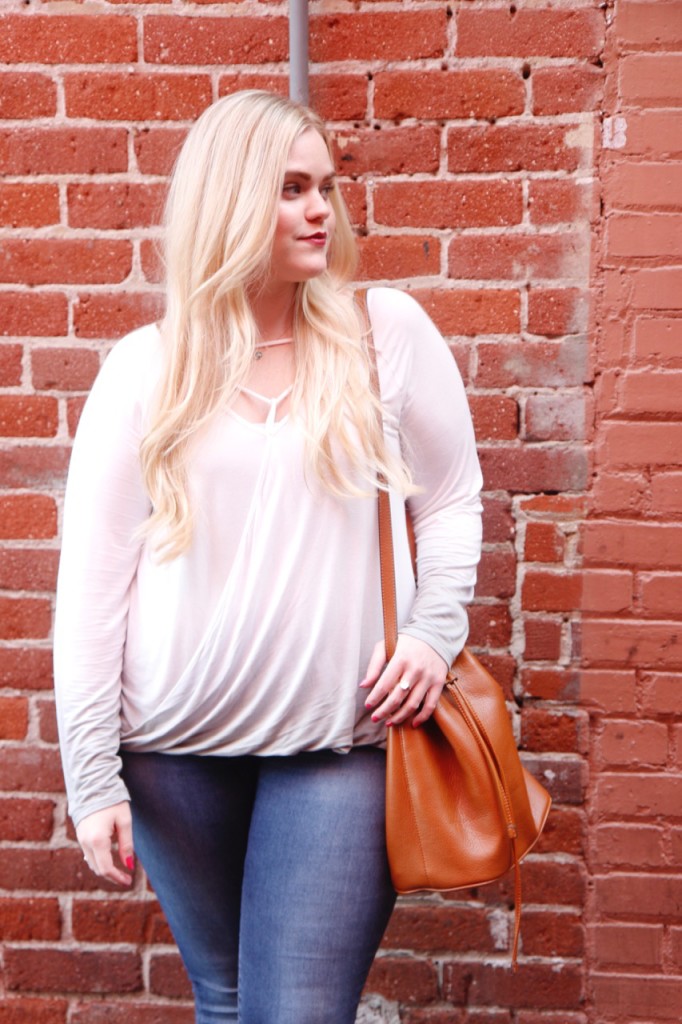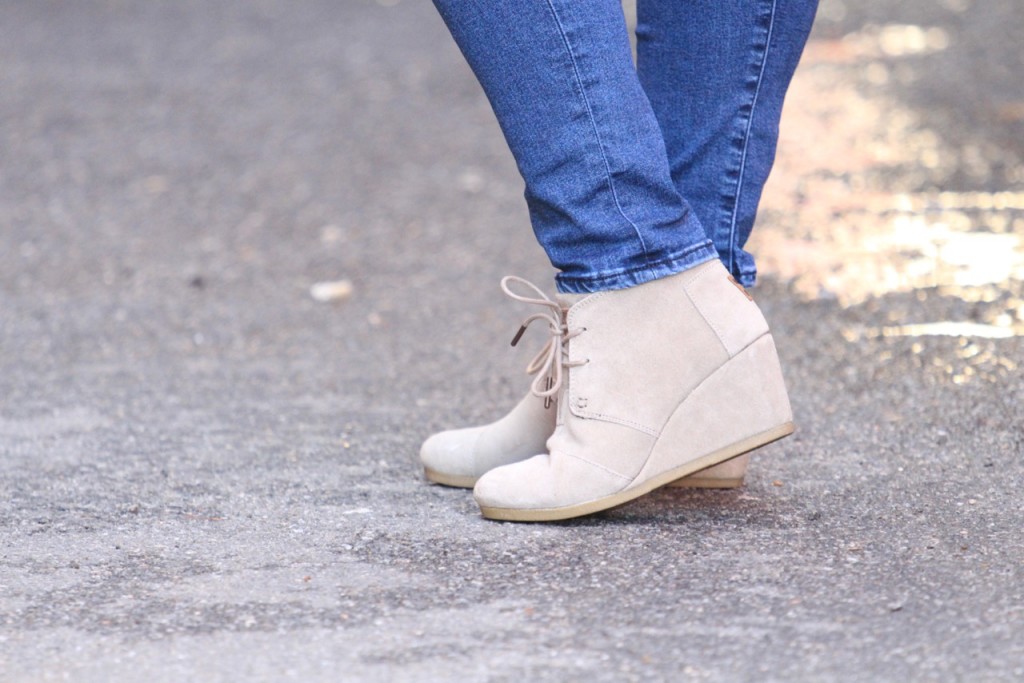 Top / American Eagle // Jeans / MaviUSA from Stitch Fix // Bag / Old Navy (linked the current cuter version with tassels! // Wedges / Toms // Necklace / Kyle Chan Design (similar stone) // Rings / Forever 21
Shot by Holli Zenko Photography.
This post contains affiliate links. Clicking on these links or purchasing items through them may provide me with a small commission. This is part of what helps keep Dressed for Time going.