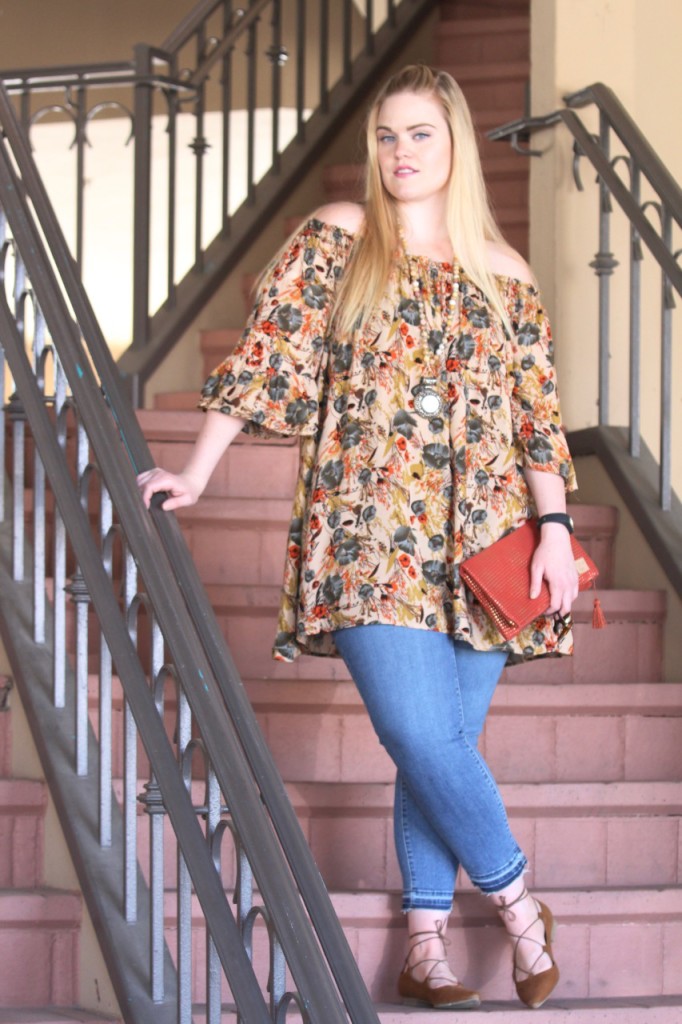 What a beautiful time of the year, and one of my favorites, the first time the temperature drops and there's a whisper of fall in the air. I've said it before and I'll say it again, I don't care how much people talk about summer as the greatest season I don't buy it! I thrive in the fall and winter (albeit a mild winter, as I live in Southern California), and can't wait for the sweaty days of summer to be over. I think it also has something to do with the senses of fall. The texture of velvet or a knit scarf or sweater, seasonal flavors like pumpkin spice (duh!) and apple cider, and the heavier, luxurious scents we find ourselves wearing instead of the breezy floral and citrus fragrances of warmer times.
Until the chillier days of fall are officially here, I'm looking for transitional pieces to work in to my wardrobe, like this off-the-shoulder top from BohoCheri. It's tunic-length so it can be worn with jeans or leggings, has a autumnal-hued floral print, and can be easily layered with a denim jacket for warmth. The looks from NYFW are still rolling in, and off-shoulder styles were so prevalent; this is a trend that isn't going away any time soon! I love that florals were still on-trend as well, because I could literally wear the feminine print all year round.
Both the beaded necklace and the metallic-accented clutch are handmade by local artisans, and selected by BohoCheri's owner. I was lucky to have met the creator and designer of Gaia Bags, Joanna, at one of BohoCheri's recent events, and I loved the passion that she emanated when talking about her craft. She sources as much of the materials as she can for her bags from local businesses as well, and comes up with just a few new designs each season to keep the collection small and cohesive. Take a look at these gorgeous clutches she's created for fall.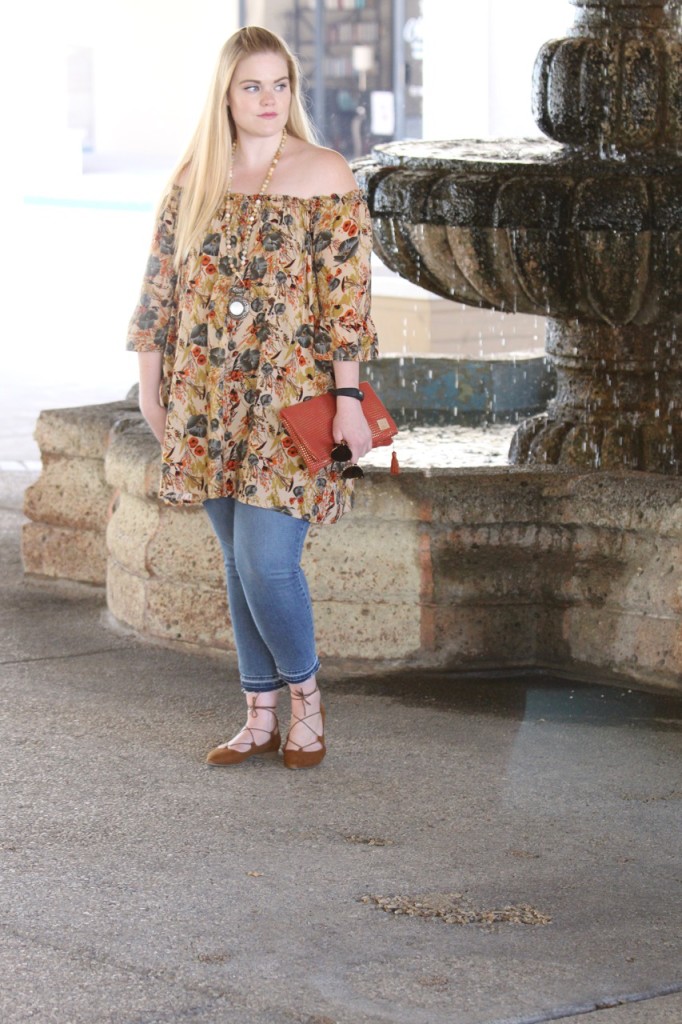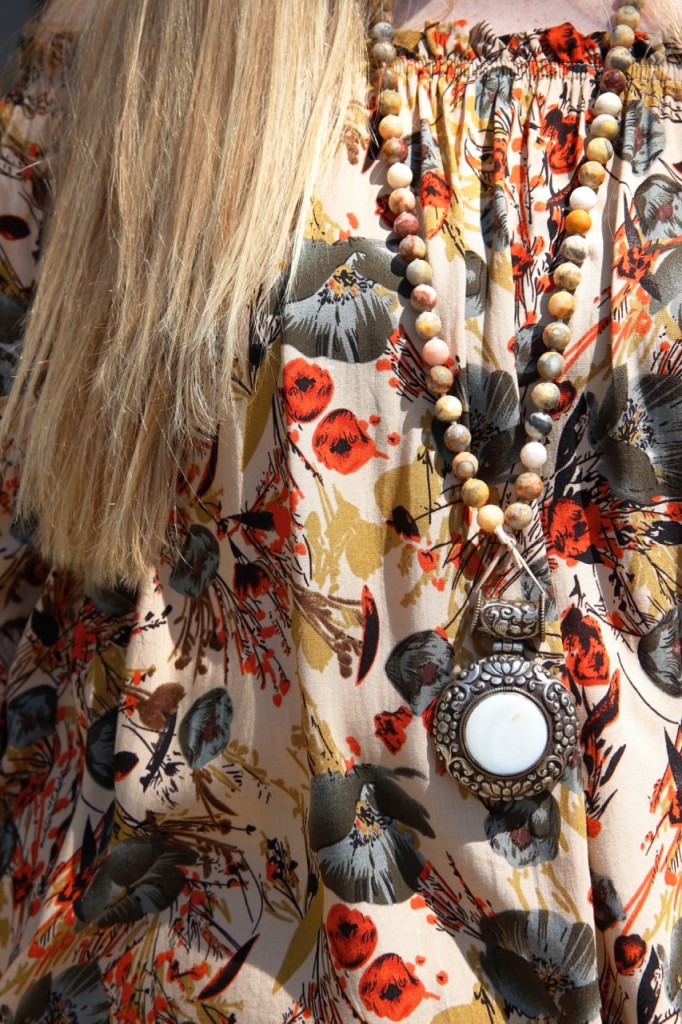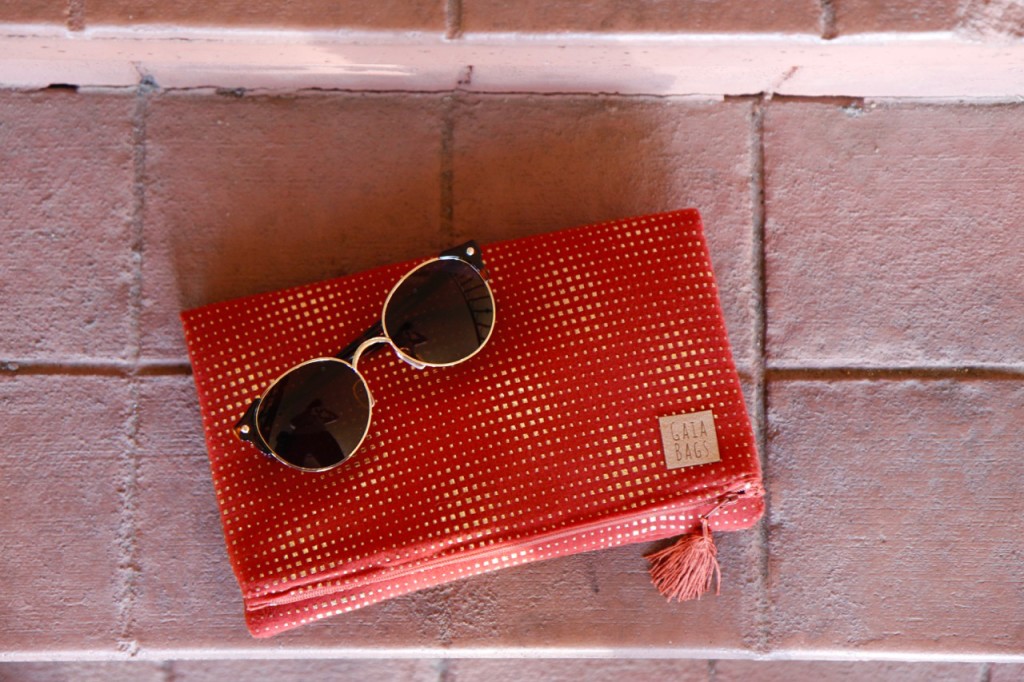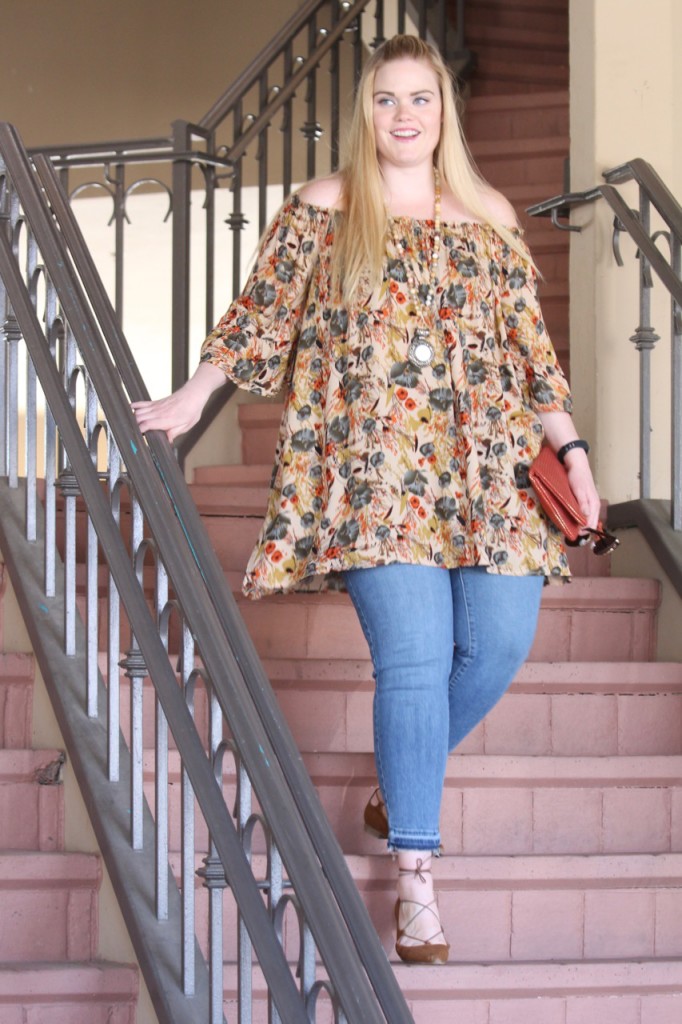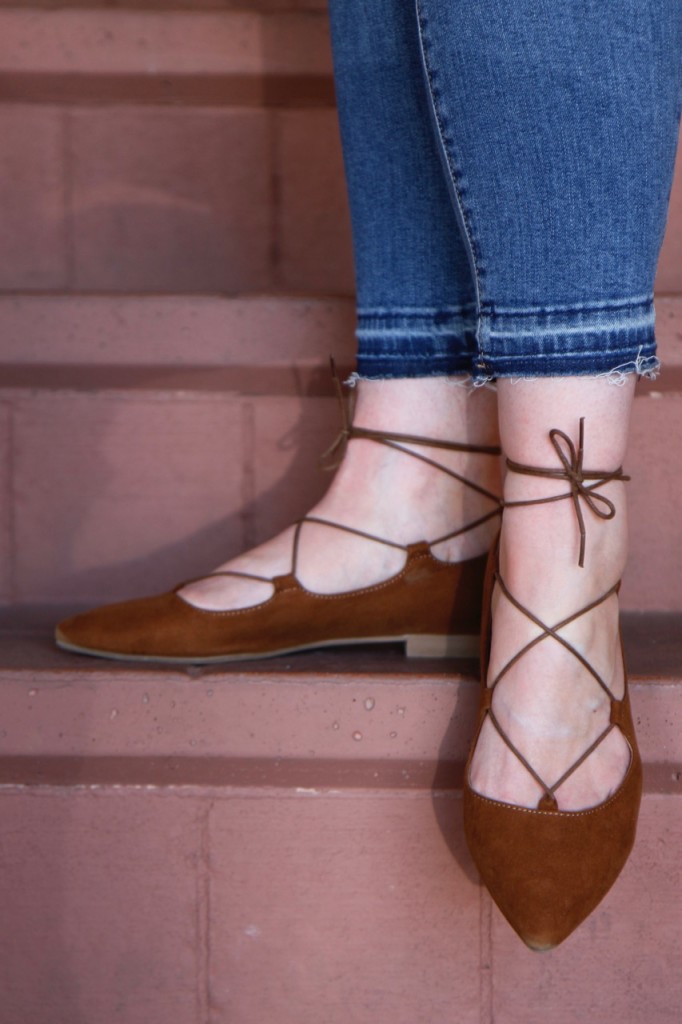 Off-shoulder top / Bohocheri // Jeans / StitchFix // Necklace / BohoCheri // Clutch / Gaia Bags at BohoCheri // Lace-up flats / Mossimo
Shots by Holli Zenko Photography.