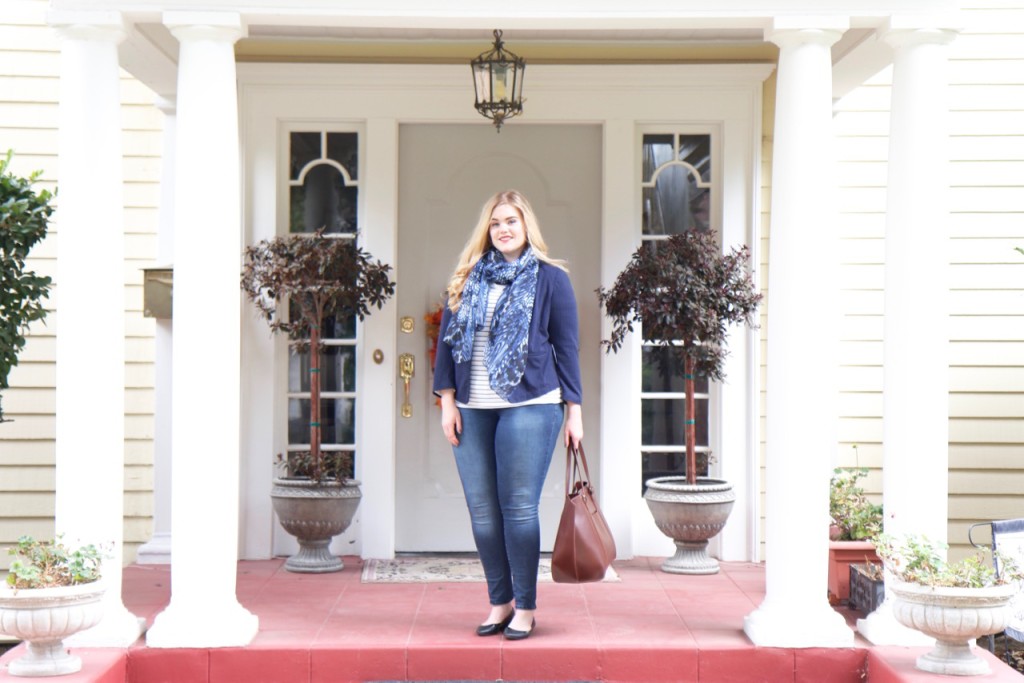 Hello, loves (and Fall!)
I'm so excited to bring to you my November Stitch Fix Review! I have to say, this was a goooood one. I love when my stylist just "gets" what I'm in the mood to wear. This time, I requested a dark pair of jeans, a jewel-toned or dark blazer, another moody floral piece (still going strong on this theme haha!), and a shirtdress. I knew it was a gamble asking for a shirtdress, as they almost ALWAYS don't fit in the hips, or if they do, they're swimming around the bust area. Alas, the curse of big hips and a less-than-voluptuous upper half 😉 This one didn't work for me, and was way too short to wear as a dress. The ruffle tank, pictured solo, seemed a bit too 70's for me, and I also noticed it had a small hole in it! Definitely a first in my Stitch Fix boxes, but it of course went back. Continue reading to see what I kept and what I passed on in my November Stitch Fix Review.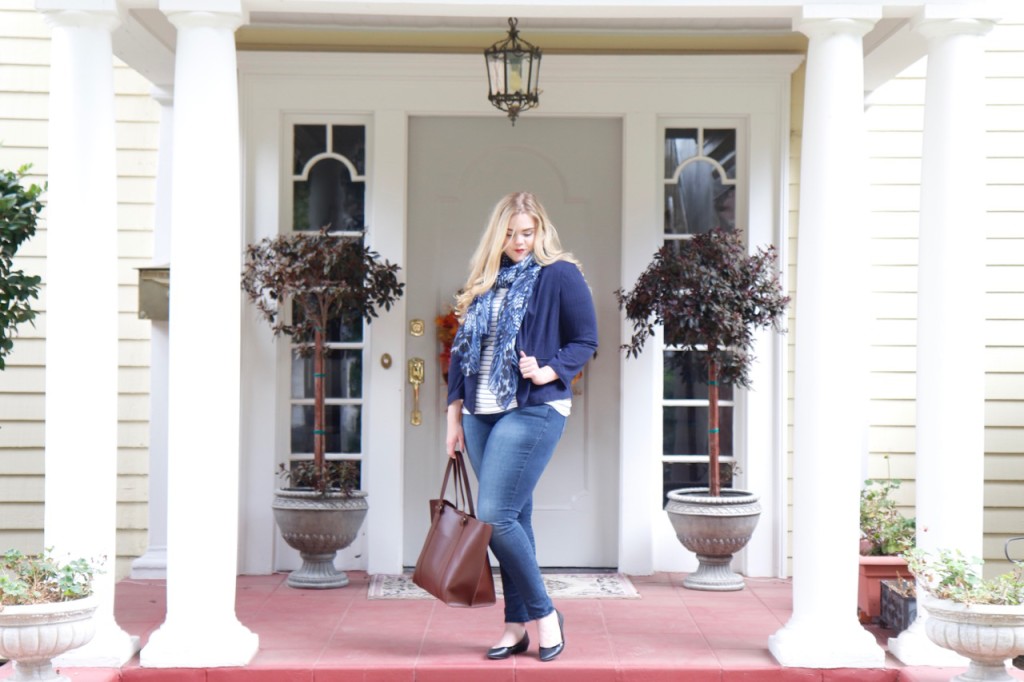 Blazer / Stitch Fix // Striped top / Elizabeth & Clarke // Jeans / MaviUSA from StitchFix // Scarf / H&M // Tote / Sole Society // Flats / BCBGeneration from Nordstrom Rack
The jeans are from a previous fix, and are a perpetual favorite. The blazer was lovely, had a cool herringbone pattern, and in a color that was so versatile, but at $98, I couldn't justify keeping it.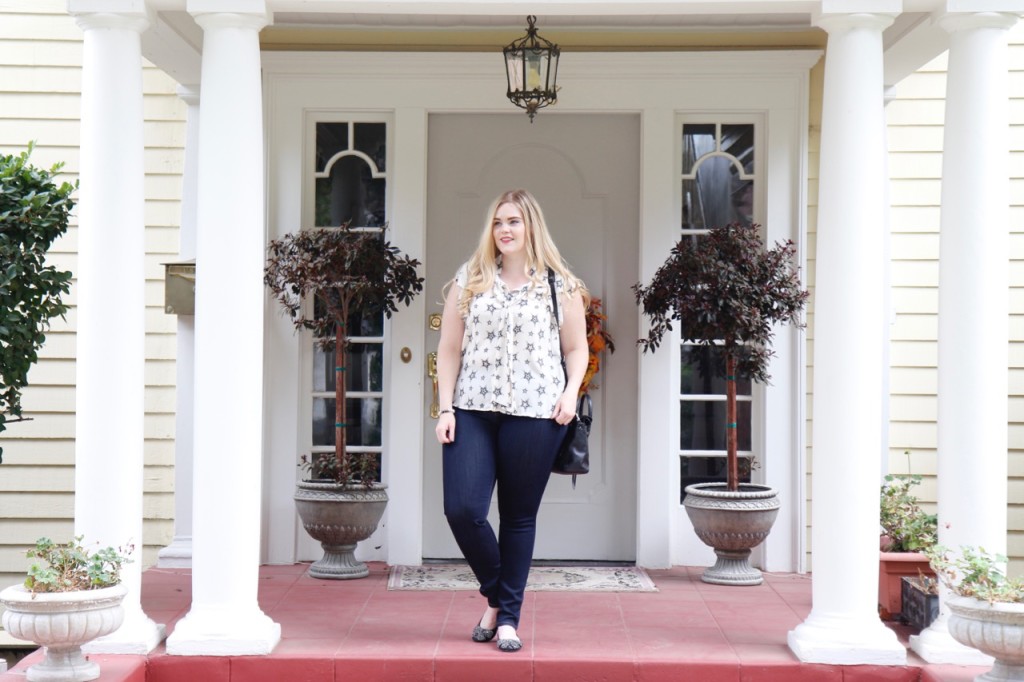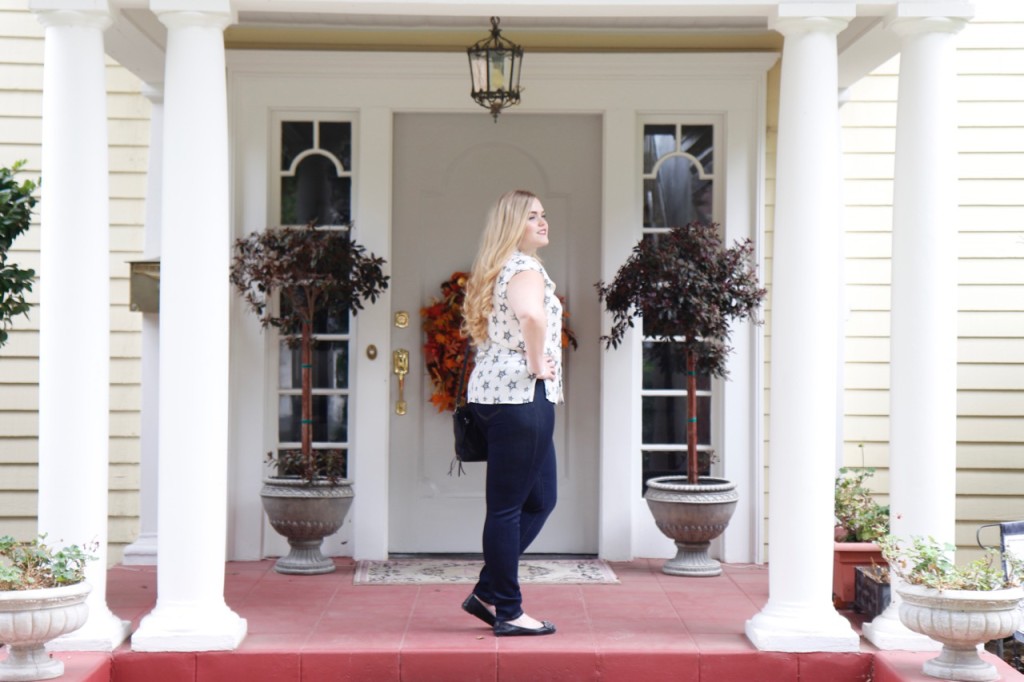 Jeans / Liverpool Jeans from Stitch Fix // Blouse / Zara // Flats / Tory Burch // Bag / Botkier // Bracelet / Ronnie M Jewelry
I'd been in need of another pair of dark skinnies for some time now, and these fit like a dream. They're a touch long to wear with flats, but are the perfect length to wear with heels, or scrunched up a bit. These were a steal at $78, because I will get SO much use out of them in the upcoming months.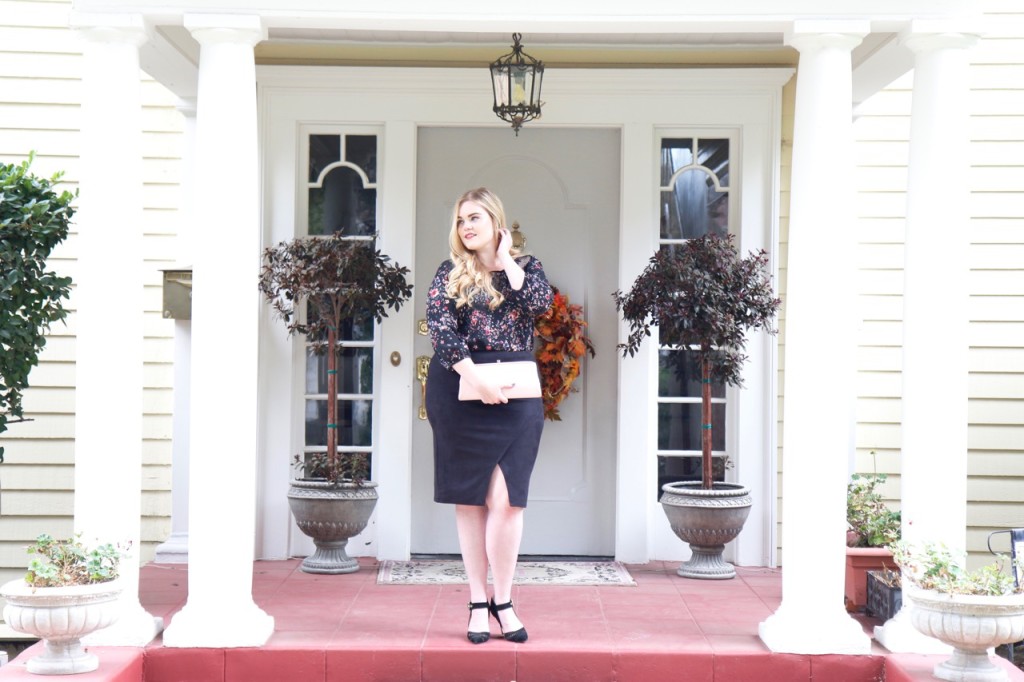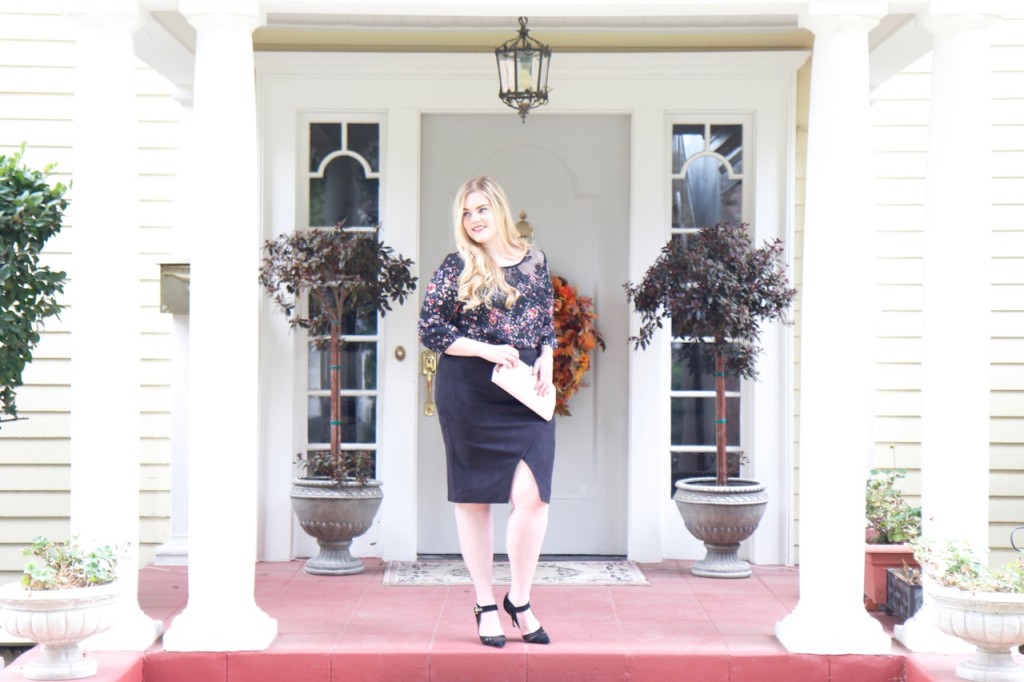 Top / Stitch Fix / Skirt / Stitch Fix (past fix) // Heels / Ivanka Trump // Clutch / Vintage
This top represented my "moody floral" request, and I LOVE the lace detail at the top. It does force me to wear a strapless bra, but I'll suffer to be able to wear this beauty! Blouse, $58, kept.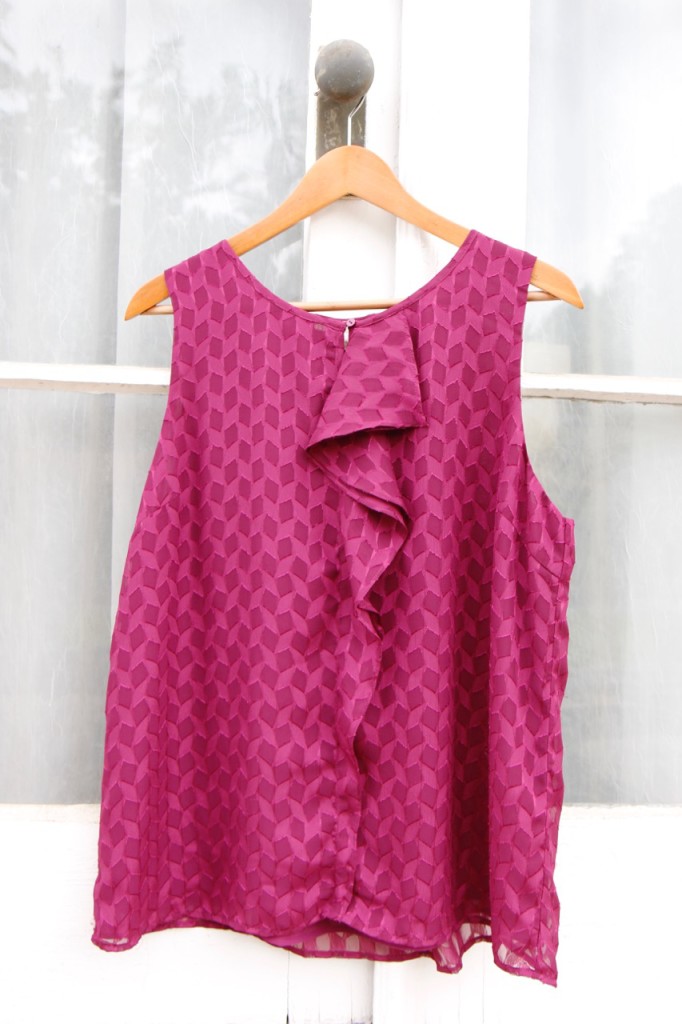 This is the aforementioned 70's-ish top, which I was already not sold on, then I discovered a small hole near the seam.. Top, $54, returned.
Uggghh… It's so cute!!!! Damn wide hips. Shirtdress, $64, returned.
All in all, I kept the jeans and floral blouse, based on projected wear and value overall. The blazer I kind of regret returning, but I'm sure my stylist can find another at a more reasonable price point.
If you're interested in signing up for Stitch Fix, or sending a gift card to a lucky someone for the holidays, feel free to use my link, and let me know how you like it!
This post contains affiliate links. Clicking these links or making purchases through them may provide me a small compensation. I only recommend brands and services that I use myself, and this compensation is part of what helps keep Dressed for Time bringing you styling tips and tricks.